Press Release: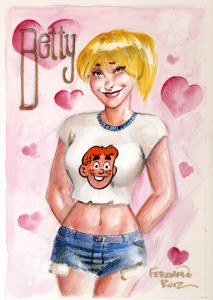 Fernando Ruiz-one of the top artists and writers for Archie comics will be the featured guest at the May 23rd East Hanover, NJ Comic Book Expo. Mr. Ruiz is also an instructor at the Joe Kubert School.
He will gladly autograph any comic he has worked on at no charge. In addition, he will be selling pages of published art and doing commissioned sketches at the show.
If you are interested in becoming a comics creator, he will be happy to give you invaluable advice.
For more detailed info about our shows, please go to www.njcomicbookshows.com