Press Release:
MORE HEADLINERS ANNOUNCED FOR FSC 2010
LESS THAN JAKE, RICHARD ROUNDTREE, FRED "THE HAMMER" WILLAMSON, BRIAN PULIDO and MORE COMIC BOOK, MEDIA, MUSICAL & WRESTLING GUESTS!
www.supercon.tv
Miami, FL – As the biggest genre event in South Florida draws closer, new guests continue to be added weekly! Florida's most exciting and fun genre convention is set to occur June 18-20, 2010 in Miami, FL.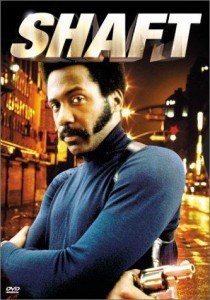 Florida Supercon (FSC) is South Florida's Comic Book, Anime, Animation, Video Game and Sci-Fi / Fantasy Festival, a three day festival that includes celebrity guests, comic book publishers, artists, writers, vendors, Q&A's, parties, costume contests, anime programming, cosplay, panels, photo shoots, live music, video games and more. The event kicks off at 12:00PM, Friday, June 18 and the fun continues almost around the clock until 6:00PM, Sunday, June 20. FSC returns to Miami for its 5th year as it takes over almost 150,0000 square feet at the Doubletree Miami Mart Airport Hotel and Convention Center to become the largest genre convention in the history of South Florida!
New Celebrity Guests include:
• Richard Roundtree: An Icon to millions! Richard is best known to the world for his role as Shaft in the Shaft series of films (Shaft, Shaft Goes to Africa and Shaft's Big Score) and TV movies in the 1970's and most recently as one of the stars of Heroes (as Charles Deveaux one of the founders of The Company). The legendary Richard Roundtree will make his very first convention appearance at Florida Supercon.
• Fred "The Hammer" Williamson: The legendary "Hammer" joins his Original Gangstas co-star Richard Roundtree at FSC! "The Hammer" has starred in dozens of films including: The Hammer, From Dusk Til Dawn, M.A.S.H, Black Caeser, Hell Up in Harlem, The Inglorious Bastards and much more! He also starred in the original Star Trek series episode The Cloud Minders.
• Sally Kellerman: Sally is best known for her role as Major Margaret "Hot Lips" Houlihan in the film M.A.S.H (1970), for which she was nominated for an Oscar. Sally has dozens of credits including starring roles in the classic Star Trek 2nd pilot episode Where No Man Has Gone Before, as Rodney Dangerfield's teacher / love interest in Back To School, The Boston Strangler, Brewster McCloud, The Last of the Red Hot Lovers, Lost Horizon, Centennial, Foxes, Moving Violations, Meatballs III: Summer Job, That's Life!, Boris and Natasha, Prêt-à -Porter, American Virgin and many more!
• Anthony Forrest: Anthony is best known as the Stormtrooper in Star Wars: Episode IV: A New Hope, dazed by Obi-Wan Kenobi at the Mos Eisley roadblock who said "These aren't the droids we're looking for." He also played Fixer in scenes deleted from the original Star Wars. Forrest has acted in over a dozen films including: Star Wars, The Spy Who Loved Me, Riders of the Storm and The Eagle Has Landed.
New Musical Guests include:
• Less Than Jake: LTJ has just been announced as the headlining band for Florida Supercon 2010! Ska Punk legends Less Than Jake Less will take the stage Friday, June 18 at 10:00pm on the Main Events stage. The legendary Ska / Punk band will headline the Florida Supercon Music Festival which will feature over 25 live bands and take place over the entire 3 day weekend.
• Plus: Crimson (Rock), Krondor Krew (Nerdcore) and Emergency Pizza Party (Nerdcore).
New Comic Book Guests include:
• Brian Pulido: Pulido has created and written hundreds of comic books including Lady Death, Evil Ernie, Purgatori, Belladonna, Cremator, Gypsy, War Angel, Killer Gnomes, Unholy and licensed comics including A Nightmare on Elm St., Chucky, Friday The 13th and Texas Chainsaw Massacre. Currently his creation Lady Death is published by Avatar.
• Bo Hampton: Artist, Painter and Animator. Bo's art credits include: Batman, Swamp Thing, Airboy, Alien Worlds, Batman Adventures, Clive Barker's Hellraiser, Greylore, Legend of Sleepy Hollow, Moon Knight, Total Eclipse, Viking Glory & Epic Illustrated, His animation credits include: Superman, Extreme Ghostbusters, Batman and more!
New Wrestling Guests include: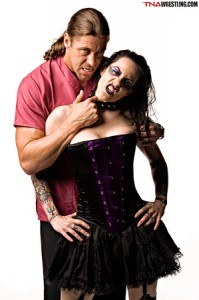 • Daffney: Known the world over as "The Scream Queen" and "The Gothic Goddess", current TNA Wrestling Superstar #Daffney started her career in WCW in 1999 and is a former two time WCW World Cruiserweight Champion. She has wrestled for dozens of wrestling promotions, including: Xtreme Pro Wrestling, Turnbuckle Championship Wrestling, Women's Extreme Wrestling and Ohio Valley Wrestling.
• Stevie Richards: On February 25, 1992, Richards participated in the first ever ECW match and continued with ECW until 1997, where he held the ECW Tag Team Championship twice with Raven and was a member of the bWo. He spent 1997 at WCW and went to the WWF in 1999 where he led the Right to Censor stable, was a 22 time Hardcore Champion and the self proclaimed GM of Sunday Night Heat. He spent some time with WWE's ECW brand before leaving WWE in 2008. In 2009 he started with TNA as Dr. Stevie.
• Stacy "The Kat" Carter: Also known as "Miss Kitty". Former WWF wrestler and valet. She first appeared on Monday Night Raw as Miss Kitty, an assistant to Debra and was soon put in the role of Chyna's valet. At Armageddon in December 1999, Miss Kitty won the WWF Women's Championship in a Four Corners Evening Gown Pool match by defeating then-champion Ivory, Jacqueline, and Barbara "BB" Bush by stripping them of their gowns. By 2000, she began to be referred to as The Kat. She left the WWF in 2001.
More information for each of these guests may be found at the FSC website www.supercon.tv. These new guests join a line up of over 150 guests already announced for the show, and that number continues to grow every week. Some of the guests already lined up for FSC 2010 include:
Comic Book artists and writers such as Ariel Olivetti, Bill Sienkiewicz, Khoi Pham, Rafa Sandoval, Dennis Calero, Brad Walker, Paul Gulacy, Fred Van Lente, Filip Sablik, Georges Jeanty, Dick Giordano, Dustin Weaver, Steve Kurth, Shawn Crystal, Joe Jusko, Greg Horn, Allen Bellman, Brian Pulido, Bo Hampton, Clayton Henry, Alex Saviuk, Pat Broderick, Rob Hunter, Greg "Dark One" Williams, Vinnie Tartamella, Dick Kulpa, Jay Leisten, Luis Diaz and more!
Anime and Animation voice actors like Troy Baker (Naruto, Code Geass), Richard Horvitz (Invader Zim), Larry Kenney (Thundercats), Brittney Karbowski (Xenosaga, Pani Poni Dash), Dana Snyder (Aqua Teen), Charles Fleischer (Roger Rabbit), Brad Kesten (Charlie Brown), Angela Lee-Sloan (Lucy in Peanuts), Stacy H. Tolkin (Sally in Peanuts) and more!
Legendary Filmmakers Lloyd Kaufman and Hershell Gordon Lewis.
Movie and TV Celebrities such as Richard Roundtree (Shaft), Fred "The Hammer" Williamson (From Dusk Til Dawn), Tia Carrere (Wayne's World, Relic Hunter), Robb Demarest (Ghost Hunters International), Brandy Green (Ghost Hunters International), Luciana Carro (Battlestar Galactica), Sally Kellerman (M.A.S.H.), John Wesley Shipp (The Flash), Charles Fleischer (Back to the Future II), Julie McCullough (Growing Pains, The Blob), Louise Robey (Friday the 13th the series), Rebecca Staab (Fantastic Four), Michelle Lintel (The Black Scorpion), Anthony Forrest (Star Wars) and more!
Wrestling Guests such as The Iron Sheik (WWF), Greg "The Hammer" Valentine (WWF), Daffney (WCW, TNA), Stevie Richards (ECW, WWF, TNA), Stacy "The Kat" Carter (WWF), Sinn "Kizarny" Bodhi (WWE), Terri Runnels (WWF), Traci Brooks (TNA) and SoCal Val (TNA).
Musical Guests like Less Than Jake, Crimson, Krondor Krew, Emergency Pizza Party, Addax, Feeding Fingers, The Joyness, S.S. Hanami, Robbed By A Flute, Sci-Fried, The Pursuit, Murderous Rampage and more!
Cosplay and Entertainment Guests such as Yaya Han, Miracole Burns, The 3000 Brigade (Smash Bros. Show), Supercon Championship Wrestling, Wasabi Anime and more!
Stand Up Comedy Guests like Lisa Corrao, The Revenge of the Nerds Comedy Show, Julie McCullough and more!
Additional guests can be found at on the Florida Supercon website at www.supercon.tv
This years FSC will have dedicated programming tracks for each of the genre's being celebrated. Some of the amazing events include:
• Q&A's with most of our attending guests
• Comic art portfolio reviews for aspiring artists
• Fan panels for all aspects of the show (Comics, Anime, Animation, Sci-Fi etc.)
• Industry panels for breaking into Comics, Anime, Animation etc…
• The FSC Costume Competition (with over $3,000 in cash and prizes)
• The FSC Cosplay Skit Contest
• Rumble Roses Cosplay Wrestling
• The Otaku Insomnia Rave
• Cosplay Deviant's Hentai Cafe
• Cosplay RockBand
• Supercon Championship Wrestling's "Supercon Mania!"
• The Smash Brothers 3000 Super Show
• Filmmaking workshops with Hershell Gordon Lewis
• The FSC Film Festival
• Live Musical Performances
• Live stand up comedy
• Over 100 video game stations
• Video game tournaments
• A 50,000 square feet exhibition room with over 400 booths and tables featuring vendors, celebrity guests, artists, filmmakers and exhibits.
Complete information on these and dozens of more events taking place all weekend can be found at www.supercon.tv
The convention hours of operation are:
FRIDAY, JUNE 18: 12:00PM – 2:00AM
SATURDAY, JUNE 19: 11:00AM – 2:00AM
SUNDAY, JUNE 20: 11:00AM – 6:00PM
FSC is located at The Double Tree Miami Airport Hotel and Convention Center,
711 NW 72nd Ave, Miami, FL 33126. Discounted room rates for convention