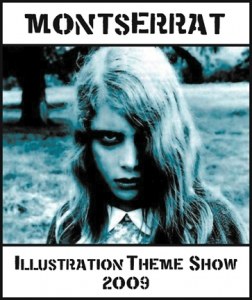 Montserrat College of Art announces a Zombie-theme art show with special guest Adam Miller, a Montserrat Illustration alum, CAF member, and Co-Art Director of the Zombie Bomb comic anthology. This show features work in various media and styles from current students, faculty, and alumni. Three Awards of Student Excellence will be presented at the show's opening celebration: One chosen by the Illustration faculty, one chosen by Illustration majors, and one student work chosen by Adam Miller to be included in his upcoming publication!
Opening: Wednesday, February 17, 2010 6:00-7:30pm
Location: 301 Gallery, Montserrat College of Art, 301 Cabot Street Beverly, MA 01915
 
RSVP via Facebook!