Press Release:
The VA Comicon Hits Richmond, VA THIS weekend!
For the first time in over 25 years, there will be a 2-day comic book show in Virginia, and what a show it is! With seven creators who have worked on GI JOE, including Larry Hama, Chuck Dixon, Michael Golden, Robert Atkins and more, the VA Comicon is THE place to be for GI JOE fans! Featuring an exclusive 1 hour Q and A panel with Hama, Dixon, Atkins and others, this one isn't to be missed!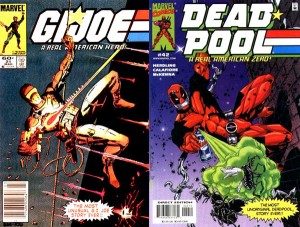 Other guests include Chris Claremont, Mike McKone, Jim Calafiore, James Kuhoric, Billy Tucci, Budd Root, Reilly Brown, Randy Green, Alex Saviuk and DOZENS more! Also featuring a special lecture by Mile High Comics owner Chuck Rozanski about Mr. Edgar Church, the original owner of the most famous comic book collection ever discovered!
With a costume Contest on Sunday, participation by the Rebel Legion, and the 501st, Hourly doorprizes and more, the VA Comicon is truly a premiere comic book event…all this right before Thanksgiving weekend! Additional exhibitors are CGC grading company, Regal Cinemas, BRICK WEEKLY, Crusade Fine Arts, Tsunami Studios and more, why not join us! As a special bonus, we are giving away for FREE 750 copies of the VA COMICON exclusive Witchblade #132 with cover by guest Randy Green! Cool!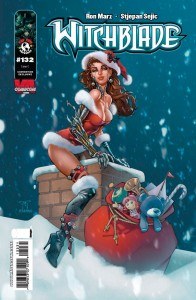 FREE for children 12 and under, FREE with a Military ID, FREE with a Student ID, and FREE if you come in Full Costume! Members of the Press are FREE, and there will be a FREE pod-cast area setup with FREE Wi-Fi! Also, there will be a FREE bowling party across the street in the sci-fi themed Sunset Lanes!
VIP tickets are only $9.95 for the entire weekend, and allow you to get in 30 minutes early each day! More information is at the newly updated website http://www.vacomicon.com! Check us out!
The VA Comicon is on Saturday November 21 from 12-7pm and Sunday November 22 from 10A-4pm.
It is located at the Crowne Plaza West at:
6531 West Broad St
Richmond, VA 23230
Advanced tickets are available online at our website, and allow you to get in 30 minutes early both days. Check us out at http://www.vacomicon.com. We look forward to seeing you there!
Sincerely,
Brett Carreras
Promoter of the VA Comicon in Richmond, VA