Golden and Texeira Join Forces in Lille
France–The Lille Comics Festival doesn't start until Saturday, but Michael Golden, Mark Texeira and Renee Witterstaetter are in the city early to jump start the event with art classes and store signings each day before the show.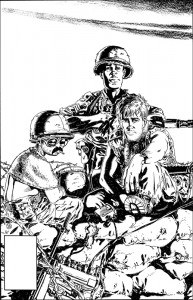 Guest of Honor, Michael Golden, known for his groundbreaking work on titles such as The 'Nam, Micronauts, G.I. Joe Yearbook, The Avengers,Batman, and Dr. Strange has dazzled generations of fans and establisheing him as one of the most influential creators in comics, with a body of work that inspired countless artists over the years.
During his career, Golden has been an editor at DC Comics as well as senior art director at Marvel Comics, and has worked on numerous movie production projects, including some currently in development.
His art has been the focus of gallery shows in places as diverse as New York, Gijon and Barcelona, Antwerp and Brussels, and his class on storytelling has been conducted in Spain, Brussels, Canada, the United States and China. Golden's recent work can be seen on the covers of Heroes for Hire, Exiles,Demon's Regret, Uncanny X-Men, and Spiderman, among others. Vanguard Production's recently released top-selling art retrospective "Excess: The Art of Michael Golden," written by Renee Witterstaetter, which has gone into a second printing. This year will also see the release of Golden's new sketchbook, "More Heroes and Villains," from Eva Ink Publishing-a perfect match for last year's "Heroes and Villains" sketchbook.
In addition, while in Lille, Golden is teaching a 2 hour course at the local art school as part of this important cultural exchange, adding this beautiful and historic city to the list of venues where he is previewing this truncated version of his longer 2 day art class to debut next year.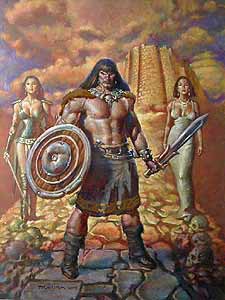 Mark Texeira is best known for his work on Marvel titles such as Wolverine, Ghost Rider, Moon Knight, Black Panther, and more, showcasing a knack of bringing striking reality, powerful mood, and visceral feeling to any story he tackles.
His fine-art style has also graced numerous album covers, magazine covers, paperback books, movie tie-ins, and gaming merchandise. His clients include Def Jam Records, Marvel Entertainment, Dynamite, Harris, DC Comics, and pretty much every publisher we could name. His brush has brought to life characters such as Vampirella, Conan, and Batman, as well as Tex's creator-owned character Pscythe.
Mark is currently working on a new Punisher mini-series for Marvel among much more.
Writer, editor, color artist, and publisher, Renee Witterstaetter began her career working for DC, Marvel, and Topps. After a storytelling immersion in comics, film work was a natural progression for her, and she worked on dozens of commercials and music videos for the likes of Madonna, Seal, and Usher, as well as the feature films Rush Hour Two, and Red Dragon, among others. She is the author of numerous books, including "Dying for Action: The Life and Films of Jackie Chan," "The Fantastic Art of Arthur Suydam," and "The Art of the Barbarian, vols. 1 and 2, the top-selling "Excess: The Art of Michael Golden" and "Tex: The Art of Mark Texeira," and her upcoming mystery novel. She has just recently returned from presenting a new paper at an animation forum in China, as well.
Michael, Mark and Renee will be appearing at comic shops in Lille the two days leading up to the show, signing and taking commission requests. All three will also be on hand both days of the festival. Other guests joining the trio will be: Niko Henrichon, Barry Kitson, Phil Winslade, Mitch Breitweiser, Gary Erskine, Stepahnie Hans, Gerald Parel, Ramon Perez, Karl Kershl,Cameron Stewart, Dave Taylor and Michael Lark.
For more information contact: www.lillecomicsfestival.com
For more information on Golden and Texeira, their commissions, work and appearances, contact: evaink@aol.com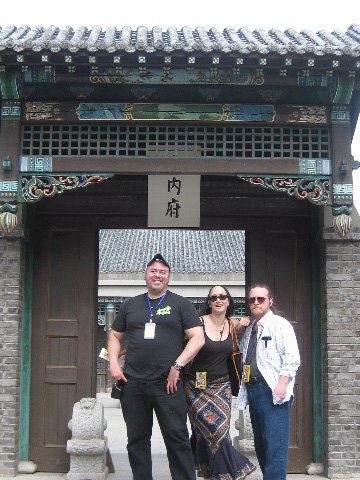 [carousel keywords="Michael-Golden" category="Books" tag="conventionscene-20″]
[carousel keywords="Mark-Texeira" category="Books" tag="conventionscene-20″]