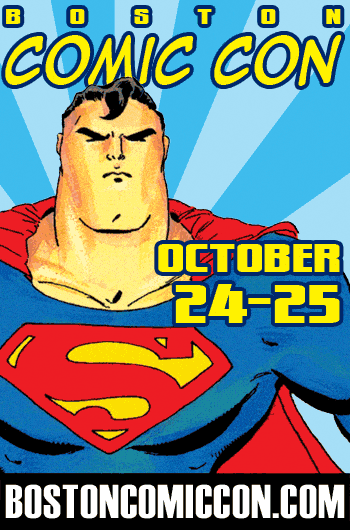 Today the Boston Comic Con is happy to announce that WALT & LOUISE SIMONSON are joining us at the Back Bay Events Center on October 24-25, 2009! Walt is no stranger to New England having studied geology at Amherst College and then transferred to the Rhode Island School of Design where he created the comic Star Slammers as his senior thesis. Walt is best known for his groundbreaking work on The Mighty Thor where he created the alien warrior Beta Ray Bill. His artwork has also graced the pages of Star Wars, Fantastic Four, Detective Comics, and X-Factor which he co-created with Louise. Walt is well-renowned for his writing and participated in this summer's Wednesday Comics project in which he penned the Catwoman strip.
Louise "Weezie" Simonson began her career in comics on the editorial side at Warren Publishing and later Marvel where she made the switch to writing full-time. She has scripted many titles including New Mutants, Superman: Man of Steel, and Magnus Robot Fighter, and co-created popular characters like Steel, Cable, and Apocalypse. Louise also has to her credit the creation of the superhero teams Power Pack with artist June Brigman and X-Factor with her husband Walt.
Boston Comic Con is very proud to bring these icons of the comic book world to meet their New England fans. Tell your friends!!
Also appearing are Tim Sale, Cliff Chiang, Herb Trimpe, Geof Darrow, Stephane Roux, Eric Canete, David Mack, Mike McKone, Khoi Pham, Craig Rousseau, Scott Wegener, Jim Calafiore, Sean Wang, Tak Toyoshima, Rob Stull, Bob Almond, and many more!!
Unfortunately, due to circumstances beyond our control Bill Sienkiewicz has had to postpone his appearance until the next Boston Comic Con.
The Boston Comic Con is in its third year of producing comic book shows and is committed to bringing the biggest and best comic book show to New England. The Boston Comic Con hosts over 13,000 square feet of vendors selling comic books, toys, posters, and other pop culture memorabilia. The event will be held Saturday October 24th and Sunday October 25th at the Back Bay Events Center, 180 Berkeley Street, Boston, MA from 10am to 5pm. Admission is $10 each day. Children 10 and under are free. For more information please go to www.bostoncomiccon.com.