Press Release:
FRESH ,NEW CORPSES…UH..WE MEAN GUESTS…MAKE THEIR WAY TO ORLANDO, FLORIDA OCTOBER 9-11, 2009
Orlando, FL – Spooky Empire is ready for their seventh year and have an excellent show in store once again! They've lined up some of the freshest new guests to appear at Spooky Empire's Ultimate Horror Weekend, being held this year on October 9-11, 2009 at the Wyndham Orlando Resort on International Drive.
Some of the guests to appear so far are The Masters of Horror – George Romero "Dawn of the Dead", John Landis "American Werewolf in London", and Herschell Gordon Lewis "2,000 Maniacs", Adrienne Barbeau "The Fog", Linda Blair "The Exorcist", and Fairuza Balk from "The Craft". From Alfred Hitchcock's legendary film "The Birds" Tippi Hedren will be appearing, as well as Sid Haig and Bill Moseley of Rob Zombie's "The Devil's Rejects". There will be a "Jason" Reunion with special guests Derek Mears, Kane Hodder and. C.J. Graham. Come and meet the daughter of the legendary movie monster Boris Karloff – Sara Karloff. Also come and meet special guest Brian Krause best known as Leo in the "Charmed" television series and Stephen Kings "Sleepwalkers", this is his first convention appearance. Other guests include Jason London from "Dazed and Confused", "Creature from the Black Lagoon" Ricou Browning, and from "Night of the Creeps" Jill Whitlow and Jason Lively. There will also be a "Halloween II" reunion with the original cast. This is just the beginning!
This year Spooky Empire is bringing back what they are best known for – the most exciting events in Florida! Including the famous Zombie Walk hosted by The Deadite Empire, The Freak Show Film Festival, Live Bands, Creepy Costume Contest, Screamin' Ink Tattoo Room, Q&A's and Seminars, Video Game Room, Huge Dealer Room, and of course their world renowned pool parties – a must attend! The newest additions to the events – The Celebrity Poker Tournament and a Shadow Cast of Repo: The Genetic Opera.
Tickets for this ultimate event will go on sale now! That includes advance tickets for the show as well as our VIP package. Visit the website www.spookyempire.com
to purchase tickets.
Make sure you reserve your rooms early this year. Last year sold out quickly and you don't want to pass up the opportunity to stay on the premises, you don't want to miss a thing. Rooms at the Wyndham are just $99 a night, if you mention "Spooky Empire" when you call for reservations. The Wyndham reservation line is 1-800-421-8001.
Join the legions of Spooky Empire fans on their Forum at www.spookyempire.com. Meet other fans, get answers to your questions, and find out the most recent updates on the show.
For more information visit the website at www.spookyempire.com or call the Spooky Empire Hotline 954-258-7852.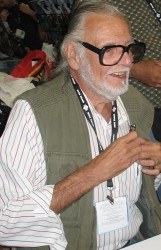 Photo Source: Wikipedia – licensed under the Creative Commons Attribution ShareAlike 3.0, Attribution ShareAlike 2.5, Attribution ShareAlike 2.0 and Attribution ShareAlike 1.0 License.