LONG BEACH COMIC CON OCTOBER 2-4, 2009 AT THE LONG BEACH CONVENTION CENTER
Marvel To Provide Limited Edition Incentive Book
Lionsgate Films And Aspen Entertainment Already Signed Up To Exhibit
(Baltimore, MD May 13, 2009) MAD Event Management is proud to announce the Long Beach Comic Con, to be held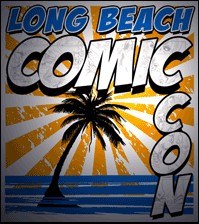 October 2-4, 2009 at the Long Beach Convention Center (LBCC) in downtown Long Beach. The convention will feature the industry's best and brightest comic book talent, publishers, gaming companies, mass-media guests and must-attend programming sessions.
In a show of support for this brand new convention Marvel has already pledged a limited edition incentive book which will be offered exclusively for show attendees who pre-order tickets. Lionsgate Films (SAW VI & Daybreakers) will be exhibiting on the show floor as well as comic publisher Aspen.
"The facility and staff at the LBCC are awesome, and the fans in the area that I had the privilege to meet at previous comic cons left a strong impression on me as well as on the guests and exhibitors. We're excited to be coming back in October," said event planner Martha Donato, President of MAD Event Management.
Currently scheduled to exhibit on the show floor are Aspen Entertainment, CGC, and Fourth Dimension Entertainment. New exhibitors are signing up every day. Further announcements will be made with updated exhibitors.
Notable comic artists committed to appear thus far include: Jimmy Palmiotti (Jonah Hex), Amanda Conner (Supergirl), Peter Tomasi (Green Lantern), Tim Bradstreet (Punisher, Blade), Dustin Nguyen (Detective Comics), Scott Lobdell (Uncanny X-Men) and Peter Stiegerwald (Soulfire, Fathom: Kiani, Ultimate Wolverine).
For a complete list of events, guests, activities, ticket prices and times, visit www.longbeachcomiccon.com.
Tickets will also be available at select comic book and hobby shops in the Los Angeles area.
###
About MAD Event Management
MAD Event Management is an all-purpose event planning facilitator whose principal owner has over 12 years of experience producing annual large-scale consumer conventions around the country, including Los Angeles, New York, Philadelphia, Chicago and Dallas. MAD's capabilities include: Site Selection, Exhibit Staffing, Marketing Plans, Vendor Selection, Floor Plan Development, On-Site Execution, Sponsor Exhibitor Sales, Travel Management, Contract Development, Setup & Disassembly and Contract Coordination. Visit www.madeventmanagement.com for additional information.