LOS ANGELES FELINE RESCUE CENTER KITTY BUNGALOW HOSTS ONE-NIGHT-ONLY BENEFIT:
A CATbaret! AUGUST 4, 2013
BATTLESTAR GALACTICA ACTRESS TRICIA HELFER TO RECEIVE "CATS IN WHITE SPATS" AWARD FROM MICHAEL TRUCCO
Press Release:
Wayward cats no more! Kitty Bungalow Charm School for Wayward Cats, a local Los Angeles non-profit organization specializing in street cat rescue, is producing A CATbaret! – A One-Night Celebrity Musical Celebration of the Alluring Feline. This one-night only benefit concert is on Sunday, August 4 at 7:30pm at the historic Belasco Theater in Downtown Los Angeles. Mingle with the celebrities at a VIP after party following the event.
A CATbaret! is hosted by Fred Willard (Modern Family), who will be joined by: Chris Carmack (Nashville); Bethany Joy Lenz (Dexter; One Tree Hill); Keith David (CLOUD ATLAS); Thomas Dekker (TERMINATOR, SECRET CIRCLE, FOREVERLAND); Briana Evigan (Step Up); Ioan Gruffudd (FANTASTIC FOUR); Kelley Jakle (PITCH PERFECT); Kathryn McCormick (Step Up Revolution); Mindy Sterling (AUSTIN POWERS); Shelley Regner; (PITCH PERFECT) Olesya Rulin (HIGH SCHOOL MUSICAL); Drew Seeley (Love Struck: The Musical); and Nicole Sullivan (Mad TV). Plus celebrity choreographers Tabitha and Napoleon and the So You Think You Can Dance dancers, Dancing with the Stars and more!
A CATbaret! is a musical revue of popular cat-themed songs, showcasing music from show tunes such as Be A Lion to Elton John's classic rock Honky Cat; from the bluesy Black Cat Bone to the 60's pop hit Walking My Cat Named Dog; plus everything in between.
A highlight of the evening will be the presentation of the CATS IN WHITE SPATS Award, given to those in the entertainment field who have demonstrated commitment to animals. This year Tricia Helfer will receive the award, presented by her cast mate Michael Trucco (Barely Legal, Battlestar Galactica). A former model, Helfer's best known for her four year star-turn as "Six" on the Award-winning Syfy series BATTLESTAR GALACTICA. She'll star as "Molly Parker" in the new ABC series Killer Women reuniting with Trucco, premiering early 2014. On the film side, Helfer's credits include MEMORY with Dennis Hopper; A BEGINNER'S GUIDE TO BEGINNINGS with Harvey Keitel and Scott Caan; and OPEN HOUSE opposite Brian Geraghty and Anna Paquin.
Kitty Bungalow is doing their part to manage the homeless pet population that that finds our city shelters killing 75% of the cats entering the system. On-the-ground rescues are key to lowering this sad statistic. A CATbaret! will help raise the funds to finance the medical services and supplies it takes to have these cats complete Charm School and find loving homes or ultimately re-integrate into their colonies. On July 14, Kitty Bungalow will complete a brand-new charm school facility with first-rate socialization and examination areas for its pupils.
Composer Jeremy Zuckerman of The Track Team signs the Legend of Korra soundtrack at Dark Delicacies on Saturday August 3rd at 2:00 p.m.
Dark Delicacies
3512 W. Magnolia, Burbank, CA 91505
Nickelodeon's The Legend of Korra, sequel to the popular animated series Avatar: The Last Airbender, hits Comic Con International in San Diego once again this year to promote the forthcoming second season as well the newly-released soundtrack and comic books from Dark Horse! Fansite Avatar Spirit.net has consolidated all the official events into one handy list:
THE LEGEND OF KORRA PANEL
Friday, July 19th
11.15am – 12.15pm (PT)
Ballroom 20
Executive producer and creator team Bryan Konietzko and Michael DiMartino (Avatar: The Last Airbender) and co-executive producer Joaquim Dos Santos (Avatar: The Last Airbender) discuss what's in store for the highly anticipated Book 2: Spirits. The mind-bending panel will be full of never-before-seen artwork and the ultimate of sneak peeks. You'll also get to hear from your favorite characters, as talented voice actors Janet Varney (voice of Korra), David Faustino (voice of Mako), and P. J. Byrne (voice of Bolin) share their experiences working on the series. Moderated by Bryan Konietzko.
**BREAKING NEWS** The entire first episode of Legend of Korra Book 2: Spirits will screen during the panel!
THE LEGEND OF KORRA SIGNING SESSION
Friday, July 19th
12.45pm to 2.15pm (PT)
Nickelodeon booth (Booth #4113)
Panelists from The Legend of Korra panel will be present to sign autographs. You will also receive this this cool poster! (see above)
AVATAR LEGACY FAN PANEL
Saturday, July 20th
11am – 12pm (PT)
Room 29A
For over 6 years, the organizers of this fan panel have been bringing together both fans and professionals. Moderated by Avatar_Mom, this year's panel will include Fan Artist Alisa Christopher, Martial Arts Coordinator Sifu Kisu, Illustration Team Gurihiru, Writer Gene Luen Yang, Voice Actor Dante Basco and maybe a few surprise guests. There will be a cosplay contest to showcase the fandom's talented "fabric benders". In addition to the cosplay contest, there is also a haiku contest and you can read the details over here.
DARK HORSE SIGNING SESSION *ticketed event*
Saturday, July 20th
1pm – 2pm (PT)
Dark Horse booth (Booth #2615)
Michael Dante DiMartino, Bryan Konietzko, Joaquim Dos Santos, Ki-Hyun Ryu, Gene Luen Yang, Chifuyu Sasaki and Naoko Kawano from Gurihiru Studio will be present for this signing. Please take note that this is an ticketed event. Tickets are available the day before and on the day of the signing at the Dark Horse booth. Please take note that Dark Horse discourages lining up early for the signing. As long as you have the ticket, just show up on time for the scheduled signing and you will have those awesome coveted signatures.
JEREMY ZUCKERMAN SIGNING SESSION
Saturday, July 20th
3pm – 4pm (PT)
Nickelodeon booth (Booth #4113)
Jeremy Zuckerman will be hosting an exclusive signing at the Nickelodeon booth. Maybe you can bring the newly released Korra Book One soundtrack for this signing.
**UPDATE** NICK Booth Fans can pick up tickets for The Legend of Korra Signing and the TMNT Signing starting at 10am on Thursday, July 18 and Friday, July 19.There will be 125 tickets available each day per signing There will be a total of 250 tickets available for each signing Tickets are given on a first come, first serve basis Fans have to line up for tickets for each signing separately The Tickets are only for the KORRA Signing that is on the day of the panel, they are not doing a ticketing system for the Korra Soundtrack signing on Saturday.
Press Release:
DARK HORSE ANNOUNCES SAN DIEGO COMIC-CON 2013 SCHEDULE!
July 10, MILWAUKIE, OR— It's here! San Diego Comic-Con 2013 is upon us, and Dark Horse Comics is delivering a full slate of signings from your favorite creators!
DARK HORSE SIGNINGS
IMPORTANT:  All giveaway, limited edition, and exclusive items are available while supplies last.  Free prints, comics, or posters are provided for each signing while supplies last. You may bring items to sign or purchase them at the Dark Horse Store or Dark Horse Exclusives Store. We reserve the right to restrict the nature and/or limit the number of items to be signed, at our discretion.  Signing lines will be closed as needed.
Ticketed signings are noted below. Drawings for these events will begin at show opening the day before and day of each signing.  Come to the Dark Horse booth early for your best chance to get a ticket.
Events are subject to change. Some restrictions apply. Please see Dark Horse staff for details.
WEDNESDAY, JULY 17
Special Preview Night Signings for Exclusives and Limited Editions
6:00 p.m.            LAST MAN STANDING: KILLBOOK OF A BOUNTY HUNTER: Daniel LuVisi
Free print. Limited edition hardcover for sale at Dark Horse Exclusives Store.
7:00 p.m.            PLANTS VS. ZOMBIES: Paul Tobin
Free print. San Diego Comic-Con International Exclusive Plants vs. Zombies comic for sale at show opening at Dark Horse Exclusives Store (two per person limit).
8:00 p.m.            MASS EFFECT: Cosplayer Holly Conrad as Commander Shepherd
Free double-sided Mass Effect/Dragon Age poster. Limited edition Mass Effect Bronze Alliance Normandy SR-1 Ship Replica on sale at show opening at Dark Horse Exclusives Store (two per person limit).
THURSDAY, JULY 18
 10:00 a.m.            LAST MAN STANDING: KILLBOOK OF A BOUNTY HUNTER: Daniel LuVisi
10:00 a.m.            THE STRAIN: Mike Huddleston, E.M. Gist
11:00 a.m.            LONE WOLF AND CUB: Kazuo Koike
11:00 a.m.            DRAGON RESURRECTION: Lin Zhang
12:00 p.m.            X: Duane Swierczynski, Eric Nguyen, Dave Wilkins
12:00 p.m.            DRAGON AGE: THE WORLD OF THEDAS: Ben Gelinas, Nick Thornborrow
1:00 p.m.            BLOOD BROTHERS: Andrew Waller, Mike Gagerman
2:00 p.m.            HALO: INITIATION: Terry and Rachel Dodson
2:00 p.m.            LONE WOLF AND CUB: Kazuo Koike
3:00 p.m.             CATALYST COMIX: Joe Casey, Ulises Farinas
3:00 p.m.            BEANWORLD: Larry Marder
4:00 p.m.             BUFFY THE VAMPIRE SLAYER, ANGEL & FAITH: Georges Jeanty, Christos Gage
5:00 p.m.            PICTURES THAT TICK: Dave McKean
5:00 p.m.            DYNAMICS PRESENTS CONAN: THE PHANTOMS OF THE BLACK COAST: Attila Futaki
6:00 p.m.             THE BLACK BEETLE: Francesco Francavilla
                                   DREAM THIEF: Jai Nitz
BUZZKILL: Donny Cates
6:00 p.m.            CREEPY, EERIE: Dan Braun, Jason Shawn Alexander, Chris Zephro, Justin Mabry
FRIDAY, JULY 19
10:00 a.m.            CREEPY, EERIE: Dan Braun, Glenn Hetrick, Chris Zephro, Justin Mabry
10:00 a.m.            THE MONKEY KING: Katsuya Terada
11:00 a.m.            LONE WOLF AND CUB: Kazuo Koike
11:00 a.m.            SACRIFICE: Sam Humphries
12:00 p.m.            THE GUILD: Felicia Day *Ticketed event
12:00 p.m.            MIND MGMT: Matt Kindt
1:00 p.m.            STAR WARS: LEGACY: Corinna Bechko, Gabriel Hardman
1:00 p.m.            BANDETTE: Paul Tobin, Colleen Coover
2:00 p.m.            THE LAST OF US: Neil Druckmann, Faith Erin Hicks *Ticketed event
2:00 p.m.            LONE WOLF AND CUB: Kazuo Koike
2:00 p.m.            MASS EFFECT: Courtenay Taylor (voice actor of Jack), Mike Gamble
3:00 p.m.            THE FIFTH BEATLE: Vivek Tiwary, Andrew Robinson
3:00 p.m.            NUMBER 13: David Walker, Robert Love
4:00 p.m.            DRAGON AGE: Claudia Black (voice actor of Morrigan), Ben Gelinas, Nick Thornborrow *Ticketed event
4:00 p.m.            THE MONKEY KING: Katsuya Terada
5:00 p.m.            DARK HORSE PRESENTS: Shannon Wheeler (Villain House), Ulises Farinas and Erick Freitas (Gamma), Geoffrey Thorne and Todd Harris  (Genre 19)
5:00 p.m.            STAR WARS: Carlos d'Anda and Gabe Eltaeb (Star Wars), Randy Stradley and Doug Wheatley (Dark Times), Dan Parsons and Wes Dzioba (Dawn of the Jedi), Mark Irwin (Darth Vader and the Ninth Assassin), Dave Wilkins (Legacy), Zack Giallongo (Ewoks: Shadows of Endor)
6:00 p.m.            TNT PRESENTS FALLING SKIES: Noah Wyle, Moon Bloodgood, and  Falling Skies cast *Ticketed event
6:00 p.m.            CONCRETE PARK: Tony Puryear, Erika Alexander
SATURDAY, JULY 20
9:00 a.m.            LAST MAN STANDING: KILLBOOK OF A BOUNTY HUNTER: Daniel LuVisi
10:00 a.m.            EMILY AND THE STRANGERS: Rob Reger, Jessica Gruner
11:00 a.m.            ELFQUEST: Wendy and Richard Pini
11:00 a.m.            VALVE PRESENTS:  Jay Pinkerton, Erik Wolpaw, Heather Campbell, Tristan Reidford
12:00 p.m.            CAPTAIN MIDNIGHT: Josh Williamson, Raymond Swanland
BLACKOUT: Frank Barbiere, Micah Kaneshiro
THE OCCULTIST: Tim Seeley, Mike Norton
1:00 p.m.            AVATAR: THE LAST AIRBENDER, LEGEND OF KORRA: Michael Dante DiMartino, Bryan Konietzko, Joaquim Dos Santos, Ki-Hyun Ryu, Gene Luen Yang, Chifuyu Sasaki and Naoko Kawano from Gurihiru Studio
2:00 p.m.            THE GOON KICKSTARTER TEAM: Eric Powell, Tim Miller and Jeff Fowler from Blur Studio
3:00 p.m.            UNDERGROUND: Andrew Vachss
3:00 p.m.            BUFFY THE VAMPIRE SLAYER, ANGEL & FAITH: Georges Jeanty, Andrew Chambliss
4:00 p.m.            HOUSE OF GOLD & BONES: Corey Taylor *Ticketed event
5:00 p.m.            HELLBOY, B.P.R.D., ABE SAPIEN, BALTIMORE: Mike Mignola
5:00 p.m.            ITTY BITTY HELLBOY: Art Baltazar
6:00 p.m.            THE SHAOLIN COWBOY: Geof Darrow
6:00 p.m.            THE TRUE LIVES OF THE FABULOUS KILLJOYS: Becky Cloonan
SUNDAY, JULY 21
10:00 a.m.            BUNNY IN THE MOON: THE ART OF TARA MCPHERSON: Tara McPherson
10:00 a.m.            LAST MAN STANDING: KILLBOOK OF A BOUNTY HUNTER: Daniel LuVisi
11:00 a.m.            Joss Whedon *Ticketed event
12:00 p.m.            R.I.P.D.: Peter Lenkov
1:00 p.m.            ALIENS: INHUMAN CONDITION: John Layman
1:00 p.m.            47 RONIN: Mike Richardson, Stan Sakai
2:00 p.m.             EMILY AND THE STRANGERS: Rob Reger, Jessica Gruner, Buzz Parker
2:00 p.m.            HUSBANDS: Jane Espenson, Brad Bell, Sean Hemeon
*Events are subject to change.  Some restrictions apply.
DARK HORSE/PARTNER PANELS
Thursday, July 18 
11:45am – 12:45pm - Inside the Looking Glass: Building Halo Worlds and Wonders, Past, Present…and Future
Spartans Unite! Frank O'Connor (franchise development director), Dan Ayoub (executive producer), and other 343 Industries personnel celebrate and discuss the exciting new addition to the Halo universe Halo: Spartan Assault, the new comic book series from Dark Horse Comics, Halo: Initiation, and with some "Mega" surprises. Panelists include Nick McWhorter (director of custom programs, Dark Horse Comics), Graeme Jennings (senior producer, 343 Industries),Martin de la Ronde (creative director, Vanguard), and Brian Reed (franchise writer, Halo).
 1:00pm – 2:00pm - Dark Horse: (Super)Powered by Creators
The latter half of 2012 saw the return of two of Dark Horse's classic characters, Ghost and X, the appearance of new faces like Michael Avon Oeming's The Victories and Francesco Francavilla's The Black Beetle, and the reimagination a hero from yesteryear, Captain Midnight! Join Dark Horse publisher Mike Richardson, PR director Jeremy Atkins, and a cast of the industry's top talent, including Joe Casey (Catalyst, Sex), Francesco Francavilla (The Black Beetle), Duane Swierczynski (X, Two Past Midnight), Joshua Williamson (Captain Midnight, Masks and Mobsters), Tim Seeley and Mike Norton (Revival, The Occultist), along with comics newcomer Donny Cates (Buzzkill), for a look at an exciting new cast of characters!
2:00pm – 3:00pm - The Writer's Journey: Breaking into Hollywood and Comic Scriptwriting
As we move from the Insight to Indies panel, we'll address the question every aspiring writer wants answered: "How do I break into the business?" If you are an unpublished writer with dreams of making it in the transmedia marketplace and you don't know how or where to begin, this is the panel for you. Hollywood screenwriters and graphic novel producers Brandon M. Easton (ThunderCats (2011), Transformers: Rescue Bots), Geoffrey Thorne (TNT's Leverage, Ben 10), Jonathan Callan (Ben 10, Generator Rex), veteran screenwriter Tony Puryear (the Schwarzenegger film Eraser), and actress/writer Erika Alexander (Maxine Shaw from Living Single and Concrete Park graphic novel from Dark Horse) share insider information, publishing secrets, and the professional realities on how to develop your ideas into a viable comics proposal. Topics include how to hire artists and build a strong contract, how to seek out a publisher, and how to navigate the tough new world of intellectual property management in the digital frontier.
4:30pm – 5:30pm - Creepy and Eerie REBORN and UNDEAD
Are you ready to experience the Creepiest of the Creepy? An evil assemblage of ghoulish creators discuss all things Creepy and Eerie. Artist Jason Shawn Alexander (House of Gold and Bones), Creepy writer and editor Dan Braun, producer Josh Braun (Button Man), and moderator J. C. Vaughn (Overstreet Comic Book Price Guide) discuss the influence of the original Warren Creepy and Eerie magazines relaunched at Dark Horse in hardcover archival editions, new comic books, and artist compilation formats. They'll also divulge details about the upcoming Creepy feature film. With very special guests and extra-spooky giveaways!
6:00pm – 7:00pm - The Goon Kickstarter and Beyond with Eric Powell and Blur Studios
Back in November, legions of fans rallied together to raise over $400,000 to put together a story reel for the David Fincher-produced feature film based on Eric Powell's hit comic book series The Goon! Now, Kickstarter supporters and Comic-Con attendees alike will have a chance to catch an exclusive glimpse of this work in progress! Creator Eric Powell, Blur Studios owner Tim Miller, and veteran visual effects guru Jeff Fowler present an update on this crowdfunded full-length motion picture.
Friday, July 19
 10:00am – 11:00am - Star Wars Comics: Here and Now
What is the current state of Star Wars comics? Join Dark Horse editor Randy Stradley and Star Wars creators Carlos D'Anda, Corinna Bechko, Gabriel Hardman, Doug Wheatley, Gabe Eltaeb, Tom Taylor, Zack Giallongo, and others for the lowdown on what's up, what's coming up, and why you should be reading!
2:00pm – 3:00pm - A Tribute to Kim Thompson of Fantagraphics Books
Gary Groth, Eric Reynolds, and Mike Catron of Fantagraphics Books are joined by Dark Horse's Diana Schutz and Love and Rockets co-creator Gilbert Hernandez to celebrate the life and career of Kim Thompson, whose legacy as co-publisher of Fantagraphics and bande dessinée's greatest ambassador in America spanned five decades.
3:00pm – 4:00pm - Four Colors of Fear: Horror in Comics Past and Present
Throughout comics' storied history, horror has been an important part of the medium. In 2012 Dark Horse released its most ambitious horror publishing slate to date. Now, Dark Horse unveils a whole slate of new titles guaranteed to have you running for the covers! Join Dark Horse horror line editor Scott Allie, along with Eric Powell (The Goon), Tim Seeley (Hack/Slash/Ex Sanguine),Paul Tobin (Colder), Gabriel Hardman and Corinna Bechko (Station to Station), and others, for an exciting look at this year's most promising thrills and chills!
4:00pm – 5:00pm - The Art of Video Games
Quite a bit has changed since Dark Horse first published Mass Effect in 2010, as the publisher has grown this line of books to include franchises like Last of Us, Dragon Age, Bioshock, The Legend of Zelda, and most recently, HALO and Tomb Raider! From canonical comics to beautiful hardcover art books, Dark Horse has firmly established that there is life for popular gaming franchises far beyond the games themselves. Dark Horse PR director Jeremy Atkins, creators Faith Erin Hicks and Neil Druckmann (The Last of Us),PopCap Games- Plants vs. Zombies Franchise Art Director Jeremy Vanhoozer, 343 Studios- Halo Franchise Development Director Frank O'Connor and some surprise guest writers and artists offer a look at what's to come.
5:00pm – 6:00pm - Breaking into Comics Right Now
If you're an aspiring comic book creator, this is a panel you don't want to miss! Some of comic book publishing's top decision makers, including BOOM! Studios editor-in-chief Matt Gagnon, Dark Horse editor-in-chief Scott Allie, IDW Publishing chief creative officer and editor- in-chief Chris Ryall, and Archaia editor-in-chief Stephen Christy, give you up-to-date practical advice on how to break into the comic book industry.
6:00pm – 7:00pm - Rise of the Independents
Word Balloon host John Suintres moderates a conversation with some of the brightest minds in independent comic publishing, including Image Comic's director of business development Ron Richards, Dark Horse's director of publicity Jeremy Atkins, BOOM! Studios' VP of publishing and marketing Filip Sablik, and IDW's VP of marketing Dirk Wood, discussing what they are doing to expand the marketplace.
6:15pm – 7:15pm - Dark Horse: Joss Whedon
Joss Whedon has rewarded fans the world over with some of the most compelling characters and plotlines in the history of comics, television, and movies. Here's your chance to find out what he has in store next, and get exclusive insight into Buffy the Vampire Slayer, Serenity, and much more!
6:45pm – 7:45pm - Animation Domination High-Def
Nick Weidenfeld, head of FOX's all-new Saturday late-night animation programming block, Animation Domination High-Def, will show an exclusive advance preview of two new animated series, Axe Cop and High School USA!, premiering July 27 on FOX. Joining Weidenfeld on the panel Q&A will be Axe Cop executive producers Matt Silverstein and Dave Jeser (Drawn Together), High School USA! creator Dino Stamatopoulos (Community), Axe Cop comic creator Ethan Nicolle, and special surprise appearances by the series' voice talent.
8:00pm – 9:00pm - Axe Cop
Join brothers Ethan Nicolle and Malachai Nicolle, the 32-year-old and 9-year-old creators of the Dark Horse comic series Axe Cop, with surprise guests to celebrate the premiere of the new Axe Cop TV series as part of Animation Domination Hi-Def, beginning Saturday, July 27 on FOX. Panel events will include a live Ask Axe Cop Q&A, a series of staged battles between cosplayers choreographed by Malachai, and a screening of the premiere episode of Axe Cop.
8:00pm – 9:00pm - Husbands: The New Marriage
The hit series Husbands has just completed filming its first new content under its exciting new relationship with the CW, and has already had a big year with the release of the hardcover Husbands comic book. Hear about the bouquet of new plans, new stories from the set, and the show's ring of bigger-than-big guest stars. Creators Jane Espenson and Brad Bell are joined by Husbands' co-stars Alessandra Torresani and Sean Hemeon, director Jeff Greenstein, and upcoming guest star Amy Acker (Angel, Dollhouse, Much Ado About Nothing)to discuss the much-anticipated future happiness of the comedy. Moderated by Jeff Jensen (Entertainment Weekly).
8:00pm – 10:00pm - Syfy Presents the Will Eisner Comic Industry Awards
Indigo Ballroom, Hilton San Diego Bayfront
The 25th annual Eisner Awards (the "Oscars" of the comics industry) honor comics creators and works in 30 categories. Presenters will include British talk show host/comics writer Jonathan Ross, bestselling author Neil Gaiman (The Sandman, Ocean at the End of the Lane, Neverwhere), actor John Barrowman (Doctor Who, Torchwood, Arrow), TV host Chris Hardwick (The Talking Dead, The Nerdist), nominee artist Becky Cloonan (Conan the Barbarian), Hall of Fame cartoonist Sergio Aragonés (Groo, MAD), writer/artist Bill Morrison (Bongo Comics), and voice actors Maurice LaMarche (Pinky and the Brain, Futurama), Lauren Tom (Futurama, King of the Hill), and David Herman (Office Space, Futurama), plus some special surprises! Other prestigious awards to be given out include the Russ Manning Promising Newcomer Award, the Bob Clampett Humanitarian Award, the Bill Finger Award for Excellence in Comics Writing, and the Will Eisner Spirit of Comics Retailer Award.
Saturday, July 20
11:00am – 12:00pm - Avatar the Last Airbender: Beginning and Beyond
Room 29A
This panel is for fans who can't get enough of the Avatar: The Last Airbender universe. Moderator Avatar_Mom, Kevin Coppa (Puppetbenders), Alisa Christopher (FatCat Gameworks), Gene Luen Yang (writer, The Promise/The Search), Gurihiru (artist team Sasaki and Kawano, The Promise/The Search), Sifu Kisu (martial arts coordinator), and Dante Basco (voice of Zuko/General Iroh) will be on hand to share their experiences and answer questions. Who knows, perhaps a surprise guest or two might stop in! Finally, the panel will end with a show of talented cosplay contestants.
1:30pm – 2:30pm - Star Wars vs. Serenity
Room 24ABC
Without question, Serenity fans and Star Wars devotees are two of most passionate groups in fandom. From the ongoing charity work of the Browncoats and the 501st/Rebel Legion alike, fans have taken these two massive science fiction franchises far beyond the screen. Now, Dark Horse is set to bring these two groups together for exclusive announcements, games, prizes, and more. Join Dark Horse PR director Jeremy Atkins, editor-in- chief Scott Allie, and Dark Horse resident Jedi Randy Stradley, a cast of writers and artists, and even a few surprise guests, for what is sure to be one of these year's most memorable programs!
3:00pm – 4:00pm - Hellboy 20th Anniversary Panel
Room 4
This year's Comic-Con marks the 20th anniversary of Mike Mignola's best-loved beast. Hellboy has achieved the status in the industry typically reserved for characters created 40 years before him. Following up on the first arc on one of his most popular miniseries to date, the all-new Abe Sapien ongoing series, and the continuing adventures of the supporting cast of the BPRD, this will be one of the biggest Hellboy panels to date! Join creator Mike Mignola and Dark Horse editor-in-chief Scott Allie, for an open forum on your favorite cast of characters.
Sunday, July 21
10:00am – 11:00am - Emily the Strange Panel Experience
Room 23ABC
Join Emily the Strange creator Rob Reger and special guests to see the premiere of the Emily and the Strangers FIRST animated music video and single. See and hear private, behind-the-scenes footage in the recording studio and "making of" the animation. Take a sneak peek at the new comic book Emily and the Strangers #3 by Dark Horse Comics and hear more about the making of this new series and how it comes to life with Emily's new band. There will be time for Q&A, including updates on the development of the motion picture with Universal Pictures and Dark Horse Entertainment. Reger will be encouraging "audience participation" to get giveaways, so bring on your strange and show him what you've got!
Press Release:
The Legend of Korra cast is going to be hosting a panel at the San Diego Comic Con on Friday July 19th from 11:15am – 12:15 pm in Ballroom 20! And now's your chance to be a part of our incredible panel! 
Starting right now, you can ENTER OUR COMIC-CON FAN ART CONTEST, judged by Korra creators Mike DiMartino and Bryan Konietzko. Mike and Bryan will choose a handful of their favorite fan creations to display during our LoK Comic-Con panel on 7/19. Can you say…HOLY NOODLES!?
HOW TO SUBMIT:
Go to korranation.tumblr.com/submit and submit your original LoK artwork for consideration. Any art submitted must be your own personal work. Contest ends next Wednesday 7/10 at 5pm EST and winning pieces will be displayed by Mike and Bryan at the LoK Comic-Con panel on 7/19.
YIP YIP!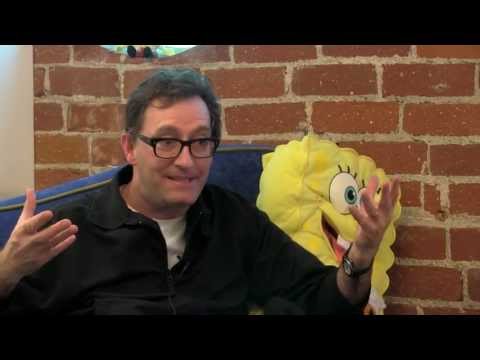 Press Release:
The 2013 San Diego Comic-Con convention announced the star cast and crew of the revolutionary new documentary "I Know That Voice" will host a panel for more than 175,000-plus comic book fans from around the world on July 18, 2013. John DiMaggio ("I Know That Voice" Executive Producer and voices of Bender from Futurama, Jake the Dog from Adventure Time, IFC's Out There and many more) brings together the documentary's cast, producer and director to expose an exclusive sneak peak at the most anticipated film about voice over ever made at The World's Biggest Comic Book Convention™.
The 2013 San Diego Comic-Con panel will feature insider clips and a Q&A session with John DiMaggio, Billy West (Futurama, The Ren & Stimpy Show), Tom Kenny (Spongebob Squarepants, Brickleberry) Rob Paulsen (TMNT, Pinky and the Brain), Dee Bradley Baker (Legend of Korra, Clone Wars, Ben 10, American Dad), Fred Tatasciore (Hulk, Ben 10, Mad), Andrea Romano (25-time Emmy nominated, 8-time Emmy winner for Animaniacs, Pinky and the Brain, and more), Tommy Reid (Producer) and Lawrence Shapiro (Director).
From comic book junkies and animation maniacs to video game gurus and anyone who has ever been touched by cartoons, rumor of this film's release has left fans filled with anticipation. Growing at a steady pace, more than 2,100 fans have joined the VIP Insider List and pre-ordered the DVD. With YouTube videos garnering 800,000-plus views and hundreds of Cartoon Voice Imitation Contest submissions pouring onto the documentary's Facebook page, this film is gearing up to reveal to the world the mysterious lives and humor of some of the greatest voice actors of all time.
To add to fans' growing excitement, every 100th person to join the VIP List on the documentary's website will be announced and will win a limited collector-edition poster autographed by John DiMaggio. Not only will VIP List members get the latest news on the film, but they will also have first dibs to pre-order the DVD and get their hands on a copy before it hits the market.
"We've been absolutely bombarded with fans' anticipation on social media since word slipped out," said John DiMaggio. "San Diego Comic-Con is the perfect place to raise the bar and be accessible to the fans so they can ask us anything and everything they are dying to know about the project, the voice acting industry and more."
Press Release:
The extensive all-star cast of more than 100 talented actors behind cartoon voices also features Matt Groening (The Simpsons), Seth Green (Robot Chicken, Family Guy), Tara Strong (The Powerpuff Girls, My Little Pony) and Jim Cummings (Winnie the Pooh).
Got a great cartoon voice impression? The "I Know That Voice" Cartoon Voice Imitation Contest is accepting submissions to its Facebook page until July 31, 2013, at 11:59 p.m. PST. The Top 3 submissions will be selected and personally announced by DiMaggio and the "I Know That Voice" team on August 5 and will win a copy of the DVD, signed by DiMaggio and a poster signed by some of the "I Know That Voice" star cast. Participants from across the globe are encouraged to post a 1-minute-or-less video to the Wall and must "Like" the page to be reviewed. Contestants can impersonate any cartoon(s) ever made.
Producer Tommy Reid said "I Know That Voice" will break new ground and give cartoon lovers of all ages and places a light-hearted, in-depth look into an industry that other films have only scratched the surface. "This documentary not only features the voices behind some of the world's most beloved cartoons, but it also draws back the curtains into the lives of the unsung heroes whose voices have captivated millions of people's hearts."
The outspoken, unpredictable characters on the "I Know That Voice" panel will spill the news at San Diego Comic-Con on July 18, 2013, from 4:45-5:45 p.m., in Room 6BCF.
For exclusive photos, videos and news on "I Know That Voice," visit the website and Facebook page.
Follow the documentary on Instragram @iknowthatvoicemovie and #iknowthatvoice.
Watch the first trailer and second trailer on YouTube.
The full cast list can be found on IMDb
About the "I Know That Voice" Team
John Di Maggio, Tommy Reid and Lawrence Shapiro's combined chemistry and strengths came together to form the groundbreaking "I Know That Voice" documentary. Stated by Tommy as "a true labor of love," the film took two years to make, collected extensive interviews and compiled never-before-seen footage making "I Know That Voice" truly one-of-a-kind of its subject matter. Emmy-nominated and Annie award winner John Di Maggio is known for his iconic role as "Bender" in Futurama and "Jake the Dog" in Adventure Time, as well as his roles in The Penguins of Madagascar, Gears of War, Kim Possible and more. Tommy Reid is a renowned producer of films including Kill The Irishman, Americans, Superthief: Inside America's Biggest Bank Score, Danny Greene: The Rise & Fall of the Irishman and Strike. "I Know That Voice" Director Lawrence Shapiro directed films including Jam in the Dam, Los Lobos, Kiko Live, The Marshall Tucker Band: Carolina Dreams Tour and Blue Cheer: Rocks Europe.
Press Release:
Following the incredible success of the New York Times best-selling series of Avatar: The Last Airbender comics and the Avatar: The Last Airbender—The Art of the Animated Series art book, Dark Horse and Nickelodeon are collaborating on a gorgeous new art book that reveals previously unpublished art from the Legend of Korra animated series.
The Legend of Korra animated television series premiered four years after the conclusion of the Avatar: The Last Airbender series, elevating the Airbender franchise to a whole new level. Ever since the conclusion of season one, its insatiable fan base has been hungry for more!
This beautiful hardcover contains hundreds of pieces of never-before-seen artwork created during the development of season one of the show. With commentary from show creators Michael Dante DiMartino and Bryan Konietzko throughout, this is an intimate look inside the creative process that brought the mystical world of bending and a new generation of heroes to life!
The Legend of Korra: The Art of the Animated Series—Book One: Air is a must-have for any Airbender fan! This is the latest release in an ongoing partnership between Nickelodeon and Dark Horse to bring you the very best in Airbender books.
The Legend of Korra: The Art of the Animated Series—Book One: Air will be available for purchase on July 24.
Look for Avatar: The Last Airbender—The Art of the Animated Series now at a bookstore near you.
The Legend of Korra takes place seventy years after the events of Avatar: The Last Airbender and follows the next Avatar after Aang—a girl named Korra who is from the Southern Water Tribe. With three of the four elements under her belt (earth, water, and fire), Korra seeks to master air. Her quest leads her to Republic City, the modern Avatar world that is a virtual melting pot where benders and nonbenders from all nations live and thrive. Korra quickly discovers that the metropolis is plagued by crime as well as a growing antibending revolution that threatens to rip the city apart. Under the tutelage of Aang's son Tenzin, Korra begins her airbending training while dealing with the dangers at large.
For an exclusive sneak peak at some interior pages from The Legend of Korra: The Art of the Animated Series-Book One: Air, check out Kotaku!
About Dark Horse Comics 
Since 1986, Dark Horse Comics has proven to be a solid example of how integrity and innovation can help broaden a unique storytelling medium and establish a small, homegrown company as an industry giant. The company is known for the progressive and creator-friendly atmosphere it provides for writers and artists. In addition to publishing comics from top talent like Frank Miller, Mike Mignola, Neil Gaiman, Gerard Way, and comics legend Will Eisner, Dark Horse has developed such successful characters as the Mask, Timecop, and SpyBoy. Additionally, its highly successful line of comics and products based on popular properties includes Star Wars, Indiana Jones, Buffy the Vampire Slayer, Aliens, Conan, Emily the Strange, Tim Burton, Trigun, Serenity, and Domo. Today Dark Horse Comics is the largest independent comic-book publisher in the US and is recognized as one of the world's leading publishers of licensed comics material.
Director Jay Oliva and Dialogue Director Andrea Romano host a screening of The Dark Knight Returns Part 2 at the Paley Center in Manhattan on Wednesday, January 23, 2013 at 6:30 pm!
Paley Center for Media
25 West 52 Street, New York, NY 10019
Lance Henriksen signs at Amoeba Music on Tuesday January 8th at 7:00pm. Henriksen will sign copies of books 1 & 2 of the new comic book  To Hell You Ride.
To Hell You Ride is a new horror series written by Lance Henriksen (Millennium, Aliens, Near Dark) and Joseph Maddrey (Nightmares in Red, White and Blue: The Evolution of the American Horror Film), with art by Tom Mandrake.
Book 1 will be available for purchase starting 12/27 and Book 2 will be available for purchase January 8th (day of event).
To attend signing, books must be purchased at Amoeba – retain receipt for admittance.
- Ticketholders may get their comic book(s) and ONE additional item signed at this event – Amoeba will have a photograher to take pictures with Lance (no personal camera or phone pics at signing table to keep the line moving smoothly)
Lance Henriksen is best known to the film and television audiences for his roles in science fiction and horror motion pictures such as the Alien franchise (Aliens, Alien 3 and Alien vs. Predator), Near Dark, The Terminator and The Quick and The Dead, as well at the highly acclaimed television show, Millennium and recently on Nickelodeon's Legend of Korra.  He is vastly sought after as actor and voice over artist and continues to work prominently in television and feature films.
"Dark Horse Comics took a chance on a handshake. A year and a half later we are closing in on the fifth issue of To Hell Your Ride. We have channeled the whole adventure, sharing the work load between Tom Mandrake, Joseph Maddrey and myself. I have never been more excited about revealing my work to an audience….." – Lance Henriksen.
To Hell You Ride: White Man's Guilt tells the story of a ritual from the past that presents itself in modern day. The story begins in Colorado in the winter of 1881 where a violent ceremony has been unleashed.  The tale flashes to present day with the advent of Two-Dogs, a drifting Native American about to embark on his greatest life or death challenge.
Amoeba Music
6400 Sunset Blvd, Los  Angeles, CA 90028
One of the big draws of this year's Comic Con International was The Legend of Korra, Nickelodeon's highly anticipated sequel to the popular cartoon Avatar: The Last Airbender. With the first season recently concluded, Korra fans swarmed Comic-Con for panels and signings to grill the creators, artists, and voice over actors for hints to what may befall the new Avatar and her friends in the upcoming season. Series creators Michael Dante DiMartino and Bryan Konietzko hosted a panel on Friday to reveal some details and animatics from the new season, titled "Spirits." They were joined by co-executive producer Joaquim Dos Santos, voice director Andrea Romano, and voice actors David Faustino (Mako), P.J. Byrne (Bolin), Seychelle Gabriel (Asami), and Korra herself, Janet Varney. Many fans (including your intrepid reporter) were unable to get into Ballroom 20 for the panel (possibly because of all the Browncoats squatting. for the Firefly panel immediately following) but never fret because naturally the panel has been posted to the internet.
A signing followed at the Nickelodeon booth, upon which convention staff required tickets to be handed out to cut down on lage, aisle-blocking crowds. Unfortunately this news came down first thing that morning meaning everyone at the panel missed out and many people who expected a first-come, first-serve signing. The giveaways posters featured either the cast of Legend of Korra or adult renditions of the original cast of Avatar: The Last Airbender.
The following day saw the Avatar Legacy Fan Panel which played to an overflowing audience and hosted special guests Bobby Rubio (Avatar: The Last Airbender, Pixar Studios, Alcatraz High), freelance concept artist DJ Welch (Dark Kenjie), Kevin Coppa (Puppet Benders), Gurihiru Studios artists Chifuyu Sasaki and Naoko Kawano, and voice actors Dante Basco (Prince Zuko, General Iroh II) and Mae Whitman (Katara). Festivities included a martial arts demonstration by series consultant Sifu Kisu, a costume contest, and a live reading of the Dark Horse comic The Promise featuring Basco and Whitman reprising their roles as Zuko and Katara respectively and a lucky fan very aptly steping into the role of Avatar Aang. Big thanks to organizer Avatar_Mom for putting the whole thing together.
After that was a signing at the Dark Horse Booth with DiMartino, Konietzko, Dos Santos, Gurihiru, and series director Ki Hyun Ryu. This one was ticketed as well but that fact had been well advertised beforehand. Even so the long line was packed and shuffled around by Dark Horse staffers. By all indications the Korra fanship is growing and Nickelodeon, Dark Horse, and Comic-Con itself would be well-advised to take that into consideration when assigning them panel space and accomodating signing lines.