Press Release:
The Legend of Korra cast is going to be hosting a panel at the San Diego Comic Con on Friday July 19th from 11:15am – 12:15 pm in Ballroom 20! And now's your chance to be a part of our incredible panel! 
Starting right now, you can ENTER OUR COMIC-CON FAN ART CONTEST, judged by Korra creators Mike DiMartino and Bryan Konietzko. Mike and Bryan will choose a handful of their favorite fan creations to display during our LoK Comic-Con panel on 7/19. Can you say…HOLY NOODLES!?
HOW TO SUBMIT:
Go to korranation.tumblr.com/submit and submit your original LoK artwork for consideration. Any art submitted must be your own personal work. Contest ends next Wednesday 7/10 at 5pm EST and winning pieces will be displayed by Mike and Bryan at the LoK Comic-Con panel on 7/19.
YIP YIP!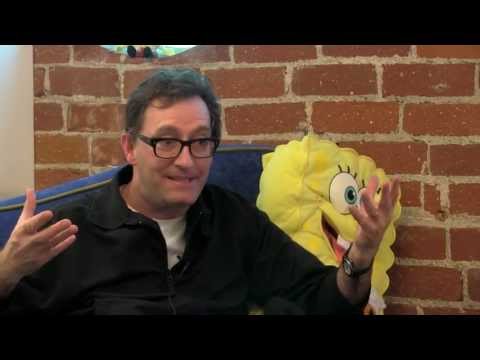 Press Release:
The 2013 San Diego Comic-Con convention announced the star cast and crew of the revolutionary new documentary "I Know That Voice" will host a panel for more than 175,000-plus comic book fans from around the world on July 18, 2013. John DiMaggio ("I Know That Voice" Executive Producer and voices of Bender from Futurama, Jake the Dog from Adventure Time, IFC's Out There and many more) brings together the documentary's cast, producer and director to expose an exclusive sneak peak at the most anticipated film about voice over ever made at The World's Biggest Comic Book Convention™.
The 2013 San Diego Comic-Con panel will feature insider clips and a Q&A session with John DiMaggio, Billy West (Futurama, The Ren & Stimpy Show), Tom Kenny (Spongebob Squarepants, Brickleberry) Rob Paulsen (TMNT, Pinky and the Brain), Dee Bradley Baker (Legend of Korra, Clone Wars, Ben 10, American Dad), Fred Tatasciore (Hulk, Ben 10, Mad), Andrea Romano (25-time Emmy nominated, 8-time Emmy winner for Animaniacs, Pinky and the Brain, and more), Tommy Reid (Producer) and Lawrence Shapiro (Director).
From comic book junkies and animation maniacs to video game gurus and anyone who has ever been touched by cartoons, rumor of this film's release has left fans filled with anticipation. Growing at a steady pace, more than 2,100 fans have joined the VIP Insider List and pre-ordered the DVD. With YouTube videos garnering 800,000-plus views and hundreds of Cartoon Voice Imitation Contest submissions pouring onto the documentary's Facebook page, this film is gearing up to reveal to the world the mysterious lives and humor of some of the greatest voice actors of all time.
To add to fans' growing excitement, every 100th person to join the VIP List on the documentary's website will be announced and will win a limited collector-edition poster autographed by John DiMaggio. Not only will VIP List members get the latest news on the film, but they will also have first dibs to pre-order the DVD and get their hands on a copy before it hits the market.
"We've been absolutely bombarded with fans' anticipation on social media since word slipped out," said John DiMaggio. "San Diego Comic-Con is the perfect place to raise the bar and be accessible to the fans so they can ask us anything and everything they are dying to know about the project, the voice acting industry and more."
Press Release:
The extensive all-star cast of more than 100 talented actors behind cartoon voices also features Matt Groening (The Simpsons), Seth Green (Robot Chicken, Family Guy), Tara Strong (The Powerpuff Girls, My Little Pony) and Jim Cummings (Winnie the Pooh).
Got a great cartoon voice impression? The "I Know That Voice" Cartoon Voice Imitation Contest is accepting submissions to its Facebook page until July 31, 2013, at 11:59 p.m. PST. The Top 3 submissions will be selected and personally announced by DiMaggio and the "I Know That Voice" team on August 5 and will win a copy of the DVD, signed by DiMaggio and a poster signed by some of the "I Know That Voice" star cast. Participants from across the globe are encouraged to post a 1-minute-or-less video to the Wall and must "Like" the page to be reviewed. Contestants can impersonate any cartoon(s) ever made.
Producer Tommy Reid said "I Know That Voice" will break new ground and give cartoon lovers of all ages and places a light-hearted, in-depth look into an industry that other films have only scratched the surface. "This documentary not only features the voices behind some of the world's most beloved cartoons, but it also draws back the curtains into the lives of the unsung heroes whose voices have captivated millions of people's hearts."
The outspoken, unpredictable characters on the "I Know That Voice" panel will spill the news at San Diego Comic-Con on July 18, 2013, from 4:45-5:45 p.m., in Room 6BCF.
For exclusive photos, videos and news on "I Know That Voice," visit the website and Facebook page.
Follow the documentary on Instragram @iknowthatvoicemovie and #iknowthatvoice.
Watch the first trailer and second trailer on YouTube.
The full cast list can be found on IMDb
About the "I Know That Voice" Team
John Di Maggio, Tommy Reid and Lawrence Shapiro's combined chemistry and strengths came together to form the groundbreaking "I Know That Voice" documentary. Stated by Tommy as "a true labor of love," the film took two years to make, collected extensive interviews and compiled never-before-seen footage making "I Know That Voice" truly one-of-a-kind of its subject matter. Emmy-nominated and Annie award winner John Di Maggio is known for his iconic role as "Bender" in Futurama and "Jake the Dog" in Adventure Time, as well as his roles in The Penguins of Madagascar, Gears of War, Kim Possible and more. Tommy Reid is a renowned producer of films including Kill The Irishman, Americans, Superthief: Inside America's Biggest Bank Score, Danny Greene: The Rise & Fall of the Irishman and Strike. "I Know That Voice" Director Lawrence Shapiro directed films including Jam in the Dam, Los Lobos, Kiko Live, The Marshall Tucker Band: Carolina Dreams Tour and Blue Cheer: Rocks Europe.
Press Release:
Following the incredible success of the New York Times best-selling series of Avatar: The Last Airbender comics and the Avatar: The Last Airbender—The Art of the Animated Series art book, Dark Horse and Nickelodeon are collaborating on a gorgeous new art book that reveals previously unpublished art from the Legend of Korra animated series.
The Legend of Korra animated television series premiered four years after the conclusion of the Avatar: The Last Airbender series, elevating the Airbender franchise to a whole new level. Ever since the conclusion of season one, its insatiable fan base has been hungry for more!
This beautiful hardcover contains hundreds of pieces of never-before-seen artwork created during the development of season one of the show. With commentary from show creators Michael Dante DiMartino and Bryan Konietzko throughout, this is an intimate look inside the creative process that brought the mystical world of bending and a new generation of heroes to life!
The Legend of Korra: The Art of the Animated Series—Book One: Air is a must-have for any Airbender fan! This is the latest release in an ongoing partnership between Nickelodeon and Dark Horse to bring you the very best in Airbender books.
The Legend of Korra: The Art of the Animated Series—Book One: Air will be available for purchase on July 24.
Look for Avatar: The Last Airbender—The Art of the Animated Series now at a bookstore near you.
The Legend of Korra takes place seventy years after the events of Avatar: The Last Airbender and follows the next Avatar after Aang—a girl named Korra who is from the Southern Water Tribe. With three of the four elements under her belt (earth, water, and fire), Korra seeks to master air. Her quest leads her to Republic City, the modern Avatar world that is a virtual melting pot where benders and nonbenders from all nations live and thrive. Korra quickly discovers that the metropolis is plagued by crime as well as a growing antibending revolution that threatens to rip the city apart. Under the tutelage of Aang's son Tenzin, Korra begins her airbending training while dealing with the dangers at large.
For an exclusive sneak peak at some interior pages from The Legend of Korra: The Art of the Animated Series-Book One: Air, check out Kotaku!
About Dark Horse Comics 
Since 1986, Dark Horse Comics has proven to be a solid example of how integrity and innovation can help broaden a unique storytelling medium and establish a small, homegrown company as an industry giant. The company is known for the progressive and creator-friendly atmosphere it provides for writers and artists. In addition to publishing comics from top talent like Frank Miller, Mike Mignola, Neil Gaiman, Gerard Way, and comics legend Will Eisner, Dark Horse has developed such successful characters as the Mask, Timecop, and SpyBoy. Additionally, its highly successful line of comics and products based on popular properties includes Star Wars, Indiana Jones, Buffy the Vampire Slayer, Aliens, Conan, Emily the Strange, Tim Burton, Trigun, Serenity, and Domo. Today Dark Horse Comics is the largest independent comic-book publisher in the US and is recognized as one of the world's leading publishers of licensed comics material.
Director Jay Oliva and Dialogue Director Andrea Romano host a screening of The Dark Knight Returns Part 2 at the Paley Center in Manhattan on Wednesday, January 23, 2013 at 6:30 pm!
Paley Center for Media
25 West 52 Street, New York, NY 10019
Lance Henriksen signs at Amoeba Music on Tuesday January 8th at 7:00pm. Henriksen will sign copies of books 1 & 2 of the new comic book  To Hell You Ride.
To Hell You Ride is a new horror series written by Lance Henriksen (Millennium, Aliens, Near Dark) and Joseph Maddrey (Nightmares in Red, White and Blue: The Evolution of the American Horror Film), with art by Tom Mandrake.
Book 1 will be available for purchase starting 12/27 and Book 2 will be available for purchase January 8th (day of event).
To attend signing, books must be purchased at Amoeba – retain receipt for admittance.
- Ticketholders may get their comic book(s) and ONE additional item signed at this event – Amoeba will have a photograher to take pictures with Lance (no personal camera or phone pics at signing table to keep the line moving smoothly)
Lance Henriksen is best known to the film and television audiences for his roles in science fiction and horror motion pictures such as the Alien franchise (Aliens, Alien 3 and Alien vs. Predator), Near Dark, The Terminator and The Quick and The Dead, as well at the highly acclaimed television show, Millennium and recently on Nickelodeon's Legend of Korra.  He is vastly sought after as actor and voice over artist and continues to work prominently in television and feature films.
"Dark Horse Comics took a chance on a handshake. A year and a half later we are closing in on the fifth issue of To Hell Your Ride. We have channeled the whole adventure, sharing the work load between Tom Mandrake, Joseph Maddrey and myself. I have never been more excited about revealing my work to an audience….." – Lance Henriksen.
To Hell You Ride: White Man's Guilt tells the story of a ritual from the past that presents itself in modern day. The story begins in Colorado in the winter of 1881 where a violent ceremony has been unleashed.  The tale flashes to present day with the advent of Two-Dogs, a drifting Native American about to embark on his greatest life or death challenge.
Amoeba Music
6400 Sunset Blvd, Los  Angeles, CA 90028
July 22, 2012 by Colin Solan
Filed under Animation, Anime, California, Comic Books, Comic-Con International, Con Reports and Photos, Movies, Other, Science Fiction and Fantasy, Television, Top Stories
One of the big draws of this year's Comic Con International was The Legend of Korra, Nickelodeon's highly anticipated sequel to the popular cartoon Avatar: The Last Airbender. With the first season recently concluded, Korra fans swarmed Comic-Con for panels and signings to grill the creators, artists, and voice over actors for hints to what may befall the new Avatar and her friends in the upcoming season. Series creators Michael Dante DiMartino and Bryan Konietzko hosted a panel on Friday to reveal some details and animatics from the new season, titled "Spirits." They were joined by co-executive producer Joaquim Dos Santos, voice director Andrea Romano, and voice actors David Faustino (Mako), P.J. Byrne (Bolin), Seychelle Gabriel (Asami), and Korra herself, Janet Varney. Many fans (including your intrepid reporter) were unable to get into Ballroom 20 for the panel (possibly because of all the Browncoats squatting. for the Firefly panel immediately following) but never fret because naturally the panel has been posted to the internet.
A signing followed at the Nickelodeon booth, upon which convention staff required tickets to be handed out to cut down on lage, aisle-blocking crowds. Unfortunately this news came down first thing that morning meaning everyone at the panel missed out and many people who expected a first-come, first-serve signing. The giveaways posters featured either the cast of Legend of Korra or adult renditions of the original cast of Avatar: The Last Airbender.
The following day saw the Avatar Legacy Fan Panel which played to an overflowing audience and hosted special guests Bobby Rubio (Avatar: The Last Airbender, Pixar Studios, Alcatraz High), freelance concept artist DJ Welch (Dark Kenjie), Kevin Coppa (Puppet Benders), Gurihiru Studios artists Chifuyu Sasaki and Naoko Kawano, and voice actors Dante Basco (Prince Zuko, General Iroh II) and Mae Whitman (Katara). Festivities included a martial arts demonstration by series consultant Sifu Kisu, a costume contest, and a live reading of the Dark Horse comic The Promise featuring Basco and Whitman reprising their roles as Zuko and Katara respectively and a lucky fan very aptly steping into the role of Avatar Aang. Big thanks to organizer Avatar_Mom for putting the whole thing together.
After that was a signing at the Dark Horse Booth with DiMartino, Konietzko, Dos Santos, Gurihiru, and series director Ki Hyun Ryu. This one was ticketed as well but that fact had been well advertised beforehand. Even so the long line was packed and shuffled around by Dark Horse staffers. By all indications the Korra fanship is growing and Nickelodeon, Dark Horse, and Comic-Con itself would be well-advised to take that into consideration when assigning them panel space and accomodating signing lines.
June 28, 2012 by Colin Solan
Filed under Animation, Anime, California, Comic Books, Convention News, Manga, Movies, Other, Science Fiction and Fantasy, Television, Top Stories
Avatar Legacy Fan Panels returns to San Diego Comic Con for the fifth year with an event dedicated to the fans of the Nickelodeon cartoons  Avatar: The Last Airbender and Legend of Korra! Moderated by superfan Avatar_Mom, this year's panel includes special guests Bobby Rubio (Avatar: The Last Airbender, Pixar Studios, Alcatraz High), Freelance Concept Artist DJ Welch (Dark Kenjie), Kevin Coppa (Puppet Benders), and Actor/Voice Actor Dante Basco (Avatar: The Last Airbender, Legend of Korra), and perhaps a few more surprise guests.  If that isn't enough, there will be a cosplay contest to showcase the fandom's talented "fabric benders." The action takes place in Room 28E on Saturday July 14, 2012 from 11:00am – 12:00pm!
JUST ADDED: Gurihiru Studios artists Chifuyu Sasaki and Naoko Kawano (artists of the Dark Horse comic series ATLA: The Promise) have been added to the panel!
June 25, 2012 by Colin Solan
Filed under Animation, Anime, California, Comic Books, Comic-Con International, Convention News, Other, Science Fiction and Fantasy, Television, Top Stories
Legend of Korra and Avatar: The Last Airbender co-creator Bryan Konietzko announced exciting news on his tumblr about the panel he, fellow co-creator Michael Dante DiMartino, and several cast and crew members will host at Comic Con this year:
Hello, everyone! I wish I had some time to draw something new for the blog, but I've been buried in all sorts of work. So in an effort to post something related to the Book 1 finale this Saturday, here is the rough concept for the press art I posted last week. It might be interesting to those of you who like to see this sort of process work.
I have some more specifics on our San Diego Comic Con activities to share:
WHAT:  The Legend of Korra Comic-Con Panel WHEN: Friday, July 13 from 11:15a – 12:15p WHERE: Ballroom 20 WHO:  Co-creators and executive producers Michael Dante DiMartino and Bryan Konietzko, Joaquim Dos Santos (co-executive producer), Janet Varney (Korra), David Faustino (Mako), P.J. Byrne (Bolin), Seychelle Gabriel (Asami), and Andrea Romano (voice director).  The panel will include an in-depth discussion of Book 1 and a live performance by the voice actors.

WHAT:  The Legend of Korra Comic-Con Signing WHEN: Friday, July 13 beginning at 2:30 p.m. WHERE: Nickelodeon booth
I've been told that Ballroom 20 holds 4300 people, so just get 4300 people to hold your places in the Game of Thrones line for Hall H, and pop over to Ballroom 20 for a spell. Among other things, Andrea is going to lead the actors in a live table read of some key scenes from Book 1. We've never done that sort of thing at a panel, so it should be really fun.
***Remember: The actors are not the characters, so be nice to David. He isn't Mako. He just plays one on TV.
With the conclusion of Nickelodeon's popular television series Avatar: The Last Airbender (ATLA) in 2008 legions of fans clamored to know what happened to its characters and whether or not the unresolved questions would ever be answered. In response Nickelodeon has teamed with Dark Horse Comics to produce a series of graphic novels featuring the further adventures of Avatar Aang and his friends picking up where the show left off and bridging the gap to the upcoming spinoff, The Last Airbender: Legend of Korra, which takes place 70 years after ATLA.
The first book in this new comic series, ATLA: The Promise, is set to release on January 25, 2012 and Dark Horse has graciously given Convention Scene an advance peek at the book. Written by critically acclaimed cartoonist Gene Luen Yang, the comic begins with an homage to the opening of each episode of ATLA, a brief explanation of the world built by series creators Bryan Konietzko and Michael Dante DiMartino and a rundown of the main characters and events of the show. This is expedient because the main action of the comic picks up with the final shot of the show and dives into a heavily continuity-laden plot regarding the fallout of the war and Aang, Zuko, and the Earth King resolving the issue of Fire Nation colonies within the Earth Kingdom's borders.
Yang presents a very complex problem with no easy solution but does so in a manner that is accessible to younger readers while not speaking down to older fans. There is a fine line for any writer looking to appeal to all-ages but Yang has walked it well for years garnering high praise and several awards for his own comics including Level Up, The Eternal Smile, and the indie darling American Born Chinese. While a vocal protestor of the film adaptation's casting practices, Yang certainly proves himself a fan of the original series with spot-on characterizations of not only the main cast but secondary and tertiary characters as well. He also does an excellent job of laying the groundwork for themes and plots that have been revealed in the promotional material for Legend of Korra.
The ladies of Gurihiru Studios have been tapped for the artwork on this comic and their fun style blending Manga with conventional Western comics is very effective and reflects the feel of the original series. They capture the action scenes well and do a particularly good job of including Appa and Momo, Aang's pet sky bison and bat-winged lemur respectively, as characters rather than set pieces, a difficult position for non-speaking roles. Veterans of ATLA already (they drew stories for Nickelodeon Magazine collected in Dark Horse's ATLA: The Lost Adventures) the cast is presented as older while staying on model.
Overall this series will be a must-have for any fans of the show. It complements the original series perfectly and whets the appetite for the new spinoff. Be sure to ask your local comic shop to reserve a copy for you on January 25th!
July 27, 2011 by Colin Solan
Filed under Animation, Anime, California, Comic Books, Comic Strips, Comic-Con International, Con Reports and Photos, Movies, Other, Science Fiction and Fantasy, Television, Top Stories, Webcomics
This year's Comic-Con International in San Diego was packed to the rafters with fans reveling in all things pop culture! From Preview Night on Wednesday straight through to closing on Sunday, the aisles were swarmed with fans of every stripe, from sketch-hounds looking for comic art to cosplayers showing of their stuff. Hall H hosted many panels for movie and televisions stars whose fans lined for hours or even days in the hopes of getting a seat. In one of the week's more spectacular moments, a cosplayer interrupted the panel for The Amazing Spider-Man movie only to whip off his mask and reveal himself to be star Andrew Garfield!
To deal with the immense crowds raffled ticketing as become par for the course for many of the bigger signings, meaning fans have to stand in one line to wait and for a chance to win a ticket to stand in another line for the actual signing. Many autograph seekers were frustrated by this system but it does seem to be the most democratic method for exhibitors to manage crowd control.
My main reason for attending this year was Nickelodeon's new animated show, The Legend of Korra. A sequel to the hugely popular series Avatar: The Last Airbender, Korra takes place 80 years later with the titular character having succeeded Aang as the new Avatar. Creators Michael Dante DiMartino and Bryan Konietzko, along with co-executive producer Joaquin dos Santos, supervising producer Ki-Hyun Ryu, and composing team Ben Wynn and Jeremy Zuckerman, treated fans to an preview of the new series along with production art and announced that animation veteran Lauren Montgomery and comic
artist Joshua Middleton have been added to the team. Middleton also provided the art for the limited print Nickelodeon had for sale at their booth (pictured at left). Several Airbender fans held their own tribute panel as well with guests writer John O'Bryan, storyboard artist Ian Graham and fan artists Kevin Coppa, Kim Miranda, and Booter-Freak. Voice over actors Jennifer Hale and Dee Bradley Baker made a surprise appearance and Baker announced that his daughter booked her first voice over job playing a younger Korra in the new series! He also performed a demonstration of how he voices Appa and Momo.
Across the street from the San Diego Convention Center several artists held an event called Tr!ckster. Founded as an alternative to the big budget of SDCC, Tr!ckster focuses on creator owned work and hosted many panels, signings, concerts, and cocktail parties for artists and fans alike. One of the coolest events was a small, intimate performance by Rage Against the Machine guitarist Tom Morello (aka The Nightwatchman) who announced he is writing a comic book called Orchid which will be published by Dark Horse. He spoke with Tr!ckster founder Scott Morse about the comic and established his nerd cred with stories about playing Dungeons & Dragons and reading comics in his youth. Then Morello played several folksy, acoustic songs to an excited crowd who demanded no less than three encores.
Other highlights of the convention included meeting legendary British artist Alan Davis who sketched for charity at the Hero Initiative booth, Bande desinee creator Pierre Alary making a rare US appearance courtesy of Stuart Ng Books and Flesk Publications, and finding a woman cosplaying as Cindel from the Ewok Adventure/Battle for Endor TV movies! San Diego is a great time but oh-so tiring and time-consuming. I vow that I will never, ever go back… till next year.
You stay classy, San Diego!