December 11, 2014 by Joe Fauvel
Filed under Animation, Anime, Collectibles, Comic Books, Comic Strips, Convention News, Cosplay, Florida, Gaming, Horror, Manga, Movies, Science Fiction and Fantasy, Sports, Television, Video Games, Webcomics
Jason Mewes, star of Clerks, Clerks II, Jay and Silent Bob Strike Back, Mallrats, Chasing Amy, Dogma, and Clerks: The Animated Series, is coming to FLORIDA SUPERCON in Miami on June 25-28, 2015 at The Miami Beach Convention Center
www.floridasupercon.com

The LARGEST Comic Con in South Florida is Florida Supercon! South Florida's Comic Book, Anime, Animation, Video Game, Fantasy, Sci-Fi and PopCulture Convention is JUNE 25-28, 2015 at THE MIAMI BEACH CONVENTION CENTER! It's 4 days of fun featuring celebrity guests, comic book creators, voice actors, industry guests, cosplayers, artists, writers, panels, Q&A's, films & shorts, costume & cosplay contests, vendors, parties, anime, workshops, video gaming and more!
Check out the Florida Supercon event page athttps://www.facebook.com/events/755416591166661
Writers Mark Waid (Daredevil, Hulk) and Christina Blanch (The Damnation of Charlie Woodward) appear at Aw Yeah Comics on Saturday, January 3, 2015 from 3:00 till 5:00 PM! Waid is coming to kick off the first issue chronicling the adventures of the agents of S.H.I.E.L.D. Blanch is coming to show you THE DAMNATION OF CHARLIE WORMWOOD.
Aw Yeah Comics
4933 Oakton Street, Skokie, IL 60077
847-423-2916
December 11, 2014 by Joe Fauvel
Filed under Animation, Anime, Collectibles, Comic Books, Convention News, Cosplay, Florida, Gaming, Horror, Manga, Movies, Science Fiction and Fantasy, Sports, Television, Video Games, Webcomics
The DeLand Comic & Collectibles Show
Volusia County Fairgrounds
Sunday, Jan. 11th, 2015   10am to 5pm
| | |
| --- | --- |
| 6th ANNUAL SHOW JUST 1 MONTH AWAY! | |
COSPLAYERS & COSTUMES WELCOME


(no contest or judging)
10 AMAZING ARTISTS WITH ORIGINAL ART & PRINTS AVAILABLE! COMMISSIONS TOO!!
Plenty of Free Parking — Food available on site
Age 12 & Under Free with Adult
visit our website for more details
Come Meet a Legend at the DeLand Comic & Collectibles Show
John Beatty is a veteran comic book artist best known for his work with both Marvel and DC Comics. Titles John has worked on include many fan
favorites including Batman, The Punisher, Captain America,
The Nam, Marvel Super Heroes Secret Wars,Adventures of Superman, JLA, and many others! Visit with John and purchase a signed
print or do yourself a favor and commission a custom piece.
Peruse 125+ tables full of cool Comics, 
Collectibles, and other Pop-Culture treasures.
From Action Figures to Dolls & Sci-Fi to Horror,
There's something for everyone!
Shop with our more than 40 vendors and take home something, "you've been looking for"!
VENDOR SPACE F
OR THIS SHOW IS SOLD
OUT
Make sure you stop by and check out his amazing art
Illustrator C. Bradford Gorby started his art career in the third grade, selling watercolors to his neighbors – until his parents made him return the money. Not deterred by this setback, he kept drawing and actually found his parents quite encouraging in his artistic pursuits, introducing
him to the pin-up art of Alberto Vargas .Eventually his enthusiasm for
drawing pretty girls lured him to Central Florida, giving up his day job in computer graphics for Post Production Services in Cincinnati, Ohio. He spent 10 years illustrating FEMFORCE for Bill Black's AC Comics, as well as slipping in a few other companies when time allowed, Image Comics, Todd McFarlane Productions, DC Comics and continued his work as a sculptor for Miniature Wargaming that he began in 1982 with Ral Partha Ent., Tag Industries, and Alderac Entertainment. He retired from art as a profession for 10 years and got a "real job" which only fueled his artistic drive, "at the end of my shift I would return home and create". I am simply driven to draw, paint, sculpt, whether I am working professionally or not. It's what I do. His full time job managing a liquor store lead to a chance meeting of a fan of his comic book work and that turned into a new job at Walt Disney World, where he spent 5 years as a Theme Produc-tion Specialist. He assisted in the creation of the character icons at Disney's Art of Animation Resort, as well as helping ensure that Cinderella and Princess Aurora always looked their loveliest outside of The World of Disney Store at Downtown Disney. Currently he is a self- employed freelance artist at C.Bradford Gorby Studio and working on a graphic novel with writers Michael Cucka and John Salimbene entitled WEBB.
Keep up with the Pop-Culture world of Central Florida!

Live from DeLand

– The Riley & Kimmy Show
Tod is an artist from Altoona PA, and is an officially licensed Lucasfilm artist with Topps Trading Cards which include sketch cards for Star Wars The Clone Wars: Rise of the Bounty Hunters, Star Wars Galaxy 4 trough 7, Mars Attacks and Indiana Jones Masterpieces, Star Wars: Galactic Files 1 and 2 including Star Wars Illustrated, Star Wars Chrome Perspectives and Star Wars Masterwork. Other sketch card sets include Marvel Masterpieces 2 and 3, along with sketch cards for the Captain America and Iron Man 2 movies for Upper Deck. Also, Hack/Slash and Zombies vs. Cheerleaders for 5Finity. The Hobbit, The Walking Dead and DC New 52 for Cryptozoic Entertainment. Tod was also featured in the Voltron United and Drawn art book. Currently Tod has completed story boards for Star Wars actor Jake Lloyds first directorial gig and is partners with Jake in Pumpkin Pact Productions. Tod is also doing work with table top skirmish game makers Micro Art Studio, and with Monkey House Games for Jeff Dee and Jack Herman's re-launch of the classic super hero rpg Villains and Vigilantes. Stop by and welcome Tod back to Florida.
They're Bad, They're Beautiful, They'll bowl you over

Come meet the Thunder City Derby Sirens Roller Derby team

 
Jeff has co-created his own ongoing comic book series called Urban Legends, which he is also the colorist on.  He's also starting up his own comic book publishing company which will launch in the Spring of 2015. Jeff also freelance colors for comic book companies such as Image, Zenescope, After Hours Press, Antarctic Press and many others.  In just 5 short years, he's colored over 150 comics. An award winning colorist, winning the 2011 Shel Dorf Award for "Colorist of the Year", Jeff has been also been nominated multiple times for an Eagle Award as "Favorite Colorist". Jeff is the creator of something called Sketch Coloring™.  This is where you bring him anything b/w, and he'll color it up by hand with markers right there on the spot.  This is how he, as a colorist, creates a sketch to make it a 
"one of a kind, unique" 
 item for you. No two Sketch Colorings™ will ever be alike.  
Like most people that have a love and desire for artistic creation, Austin started drawing at age 7. For over 19 years I have been working in comics on high profile projects in very small doses! I have had the pleasure of inking on books like Iron Man with Bob Layton for Marvel, X-Men Unlimited, 10th Muse/Shi, 10th Muse 800, God Wars and Judo Girl for Alias Comics/Bluewater Productions, Ink Assists on: Tomb Raider & Necromancer for Top Cow, Lettering work on John Carpenter's Aslyum for StormKing, Witch Girls and Witch Girls Tales for Magna Comix, Illustrated sketch cards for Vamperilla, Red Sonja, The Avengers & Iron Man 3, Wizards of the Coast's GI Joe, and illustrated a Donald Trump story for Cracked Magazine! I have also done my own projects like 7th Millennium, TAN, Stanley the Snowman and his exciting new project Divine Retribution.
THEY'RE EDGY… THEY'RE STEAMPUNK…  THEY'RE  TOTALLY AWESOME…

PHANTASMAGORIA 

IS BACK TO AMUSE, ENTERTAIN,  TITILLATE, AND AMAZE YOU!
Back by popular demand!
Tommy Castillo joins us again at the 
DeLand Comic & Collectibles Show!
Tommy Castillo is a master artist of the twisted and the macabre. Whether creating a slimy corpse reaching for you or the gentle glance of a mighty dragon, Tommy will capture you with the dynamics of his penciling and the intensity of his palette. With a career spanning eighteen years, Tommy is famed and sought after for his dark humor, brilliant attention to detail, and his love of the darker side of art. Tommy has put paint and pencil to such titles as Batman Detective; Legends of the Dark Knight; Toetags, with Horror legend George Romero; Evil Ernie; Tales From the Crypt; Alice in Wonderland; King Kong; Dragons, Myths, and Mayhem; various storyboards and designs for films; and many more of the macabre based literature. Tommy has been sought out by the fields largest companies: DC comics, Paramount Pictures, Warhammer, Wizards of the Coast, and Image and as offbeat as Rolling Stone magazine. His diverse styling and insane line work have defined him as one of today's greatest in the field of comics and fine art…and y'know, he renders some of the scariest books of today, and the guy will get as giddy as a schoolboy on Sunday at the sight of a muppet. You gotta love that.
theDeLandComic&CollectiblesShow
  Joe is a graphic designer and the creator/artist talent behind CRY Comic. Joe also works on Assassin's Guild and the Knightshift Showcase. Come meet Joe Fauvel at the DeLand Show and get a signed copy of CRY or perhaps commission him to make you a custom sketch on Strathmore Bristol Vellum Paper using his Mirado Black Warrior HB pencils and a # 2 Sable Brush!
RAVENWOLF
 Joins us for the DELAND COMIC & COLLECTIBLES SHOW.
  Journey into a creative world where portrait and comic art collide! Join Graven and Monica Ravenwolf as they explore the path of art, comics and illustration. This will be their first appearance in DeLand so make sure you stop by and make them feel at home!
   George Frei, artist extraordinaire returns to DeLand!                                                       
 For more than 15 years George Frei has worked in the Entertainment, Consumer Products, and Advertising. His versatile skill set allowed him work for some of the highest profile clients in the industry. His work includes Toy design, Consumer Products for Theme park's and Restaurants, Branding, Set design, Character Design, & Conceptual Development.
In 2005 George worked for Disney Design Group as an in house freelance artist. He worked in the Consumer product Division for Disneyland, Disneyworld, & Hong Kong Disneyland. George produced high profile product for Disney Cruise line, which became a best seller.
George Currently teaches Digital Art & Design at Full Sail University in Orlando FL. George is still actively involved in side projects and freelance work for his company. He has opened an online store for fans of his work to purchase their favorite prints of his work.
George is actively involved in George Frei Design and it's current projects.
HAVE YOUR PICTURE MADE WITH YOUR FAVORITE SUPERHERO AND

 RAISE MONEY FOR CHARITY AT THE SAME TIME!  THIS YEAR WE'VE GOT,




THE COSTUMER'S WITH A CAUSE
The DeLand Comic & Collectibles Show
 is sponsored by: 
Carasells Pop-Culture Collectibles
216 N. Woodland Blvd. DeLand, FL  32720
HOURS:
Tu.-Th. 10a – 6p,
Fr. 10a – 9p, 
Sat. 10a – 6p,  

Sun. Nov. 23rd – Jan.4th 11a – 5p
  Mooresports43- sportscards & more
at Carasells Collectibles & Shoppes at Rivertown Mall 
 Feed Your Imagination 
Director Tomm Moore (The Secret of Kells) appears at the IFC Center to host screenings of his new animated film SONG OF THE SEA on December 19-21th! Plus free movie poster and other goodies for all attendees!
From the director of the Oscar-nominated The Secret of Kells comes Song of the Sea, the story of Ben and his little sister Saoirse – the last Seal-child – who embark on a journey across a fading world of ancient legend and magic in an attempt to return to their home by the sea. The film takes inspiration from the mythological Selkies of Irish folklore, who live as seals in the sea but become humans on land. Featuring Brendan Gleeson, Fionnula Flanagan, David Rawle, and Lisa Hannigan, with music by composer Bruno Coulais and Irish band Kíla, both of whom collaborated on The Secret of Kells.
IFC Center
323 Avenue of the Americas, New York, NY 10014
(212) 924-7771
Press Release:
Charlotte MiniCon is Charlotte's longest running comic convention and 2015 is going to be our biggest yet! It's all brought to you by Heroes Aren't Hard to Find the same folks who put on Heroes Convention. Admission is free with registration and a donation of a non perishable food item to the Second Harvest Food Bank.
Check out the great vendors and comic creators who are coming:
Complete 2015 Charlotte MiniCon Guest List (so far)
NATALIE ANDREWSON
PAUL AZACETA
J CHRIS CAMPBELL
RICH CASE
BRIDGIT CONNELL
SANFORD GREENE
CULLY HAMNER
SANDY JARRELL
JASON LATOUR
KEVIN MELLON
DREW MOSS
STEVE NILES
BUDD ROOT
ANDY SMITH
BRIAN STELFREEZE
ROBERT ULLMAN
MATT WILSON
KELLY YATES
AND MANY MORE!
Costume Contest: Come in costume for a chance to win prizes. Register on site to compete!
Door Prizes each hour!
There is plenty of $2 parking at Grady Cole
Check it out!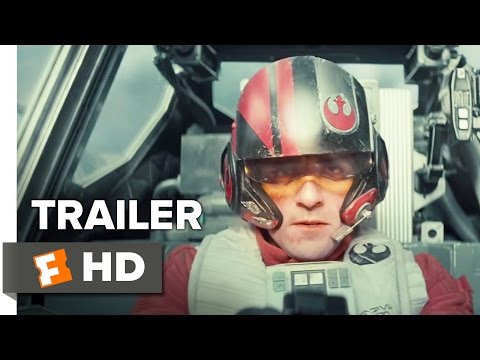 November 28, 2014 by Joe Fauvel
Filed under Animation, Anime, Collectibles, Comic Books, Comic Strips, Convention News, Cosplay, Florida, Gaming, Horror, Manga, Movies, Science Fiction and Fantasy, Television, Video Games, Webcomics

It's  time to dust off your pastel leisure  suits and get ready for the return of Miami Vice. You heard me correctly, join us at Shock Pop Comiccon for the long awaited return of 
Mike Talbott, John Diehl, Saundra Santiago, and Olivia Brown on February 13-15 2015 at the   Broward County Convention Center, located at 1950 Eisenhower Blvd, in Fort Lauderdale, Florida. Come see in person, the people who portrayed fan favorite characters Switek, Zito, Gina, and Trudy, celebrating the 30th anniversary of this iconic television show that changed South Florida forever.
When you join us  next February 13-15 2015 at the Broward County Convention Center you can meet  stars from the past and present, including Robert "Freddy Krueger" Englund, Elvira, John Waters, Danny Trejo, the Karate Kid Ralph Macchio, Naomi "Pepper" Grossman from American Horror story. "Dr Who" Sylvester Mccoy, Boo Boo Stewart and Daniel Cudmore from X-Men,   and many  more.
Our weekend kicks off with a celebration of horror including reunions of A  Nightmare on Elm Street 2, Friday the 13th,  and Demons, hosted by Fangoria Magazine. Check us out on the web at
Press Release:
LONG BEACH COMIC EXPO OFFERS LIFETIME PASSES
TIMED TO CYBER MONDAY
Long Beach, CA (November 25, 2014) – In advance of Cyber Monday, Long Beach Comic Expo will make available 50 Lifetime Passes which will grant fans access to the annual event. The passes are available at www.longbeachcomiccon.com for $249.99 through December 31st, 2014. After that date, the a lifetime pass will cost $349.99.
Next year's Long Beach Comics Expo will be held February 28, 2015 & March 1, 2015 at Long Beach Convention Center. Announced guests include legendary writer Chris Claremont (UNCANNY X-MEN), acclaimed comic book writer Brian Wood (THE MASSIVE; DMZ), fan favorite animation writer and producer Greg Weisman (STAR WARS REBELS; YOUNG JUSTICE) and Cosplay favorites LeeAnna Vamp and Nicole Marie Jean.
"The Lifetime Passes are a great gift and a wonderful idea for the comic book and cosplay fans in your life," said Martha Donato, Executive Director of Long Beach Comic Con & Expo. "For the cost of a season pass at a resort, you can give a lifetime experience of comics."
Follow Long Beach Comic Expo on Facebook and Twitter for the latest news and information.
About Long Beach Comic Expo
Long Beach Comic Expo is an annual event held at theLong Beach Convention Center that celebrates comic books and pop culture and showcases the exceptional works of talented writers, artists, illustrators and creators of all types of pop culture. At Long Beach Comic Expo, you'll find exhibitors promoting and selling all types of related products, as well as entertaining and educational programs for all ages, guest signings and meet & greet sessions with celebrities. Long Beach Comic Expo is aMAD Event Management, LLC production. To learn more and purchase tickets, please visit www.longbeachcomiccon.com.
The trailer will be showing with every movie playing at these theaters over the weekend.
AZ PHOENIX HARKINS TEMPE MARKETPLACE
CA LOS ANGELES AMC CENTURY CITY
CA LOS ANGELES Indep EL CAPITAN
CA IRVINE REGAL SPECTRUM IRVINE 21
CA SAN FRANCISCO AMC METERON 16
CA SAN JOSE CINEMARK OAKRIDGE 20
CA SAN DIEGO REGAL MIRA MESA 18
CAN TORONTO CPX YOUNGE & DUNDAS
CAN VANCOUVER CPX RIVERPORT
CO DENVER AMC WESTMINSTER 24
DC WASH D.C AMC TYSONS CORNER 16
FL MIAMI CARMIKE PARISIAN 20
GA ATLANTA REGAL ATLANTIC STATION
IL CHICAGO REGAL CITY NORTH
MA BOSTON AMC BOSTON COMMONS 19
MI DETROIT CINEMARK SHOWCASE 20
MN MINNEAPOLIS AMC SOUTHDALE
MO KANSAS CITY AMC STUDIO 30
NY NEW YORK AMC LINCOLN SQUARE 12
NY NEW YORK REGAL UNION SQAURE
OH CLEVELAND CINEMARK CINEMARK 24
PA PHILADELPHIA REGAL WARRINGTON 22
TN NASHVILLE CARMIKE THOROUGHBRED 20
TN KNOXVILLE REGAL PINNACLE
TX DALLAS CINEMARK PLANO 20
TX HOSTON REGAL MARQ*E STADIUM 23
TX AUSTIN ALAMO ALAMO S LAMAR
UT SALT LAKE CITY CINEMARK CINEMARK 24 WJ
WA SEATTLE REGAL THORNTON PLACE 14
WI MILWAUKEE MARCUS BROOKFIELD 16
StarWars.com says, "Following this weekend, the tease can be seen in theaters around the world this December." Considering December begins on Monday, it's highly likely the trailer will also be distributed online next week
Check it out in all its glory!