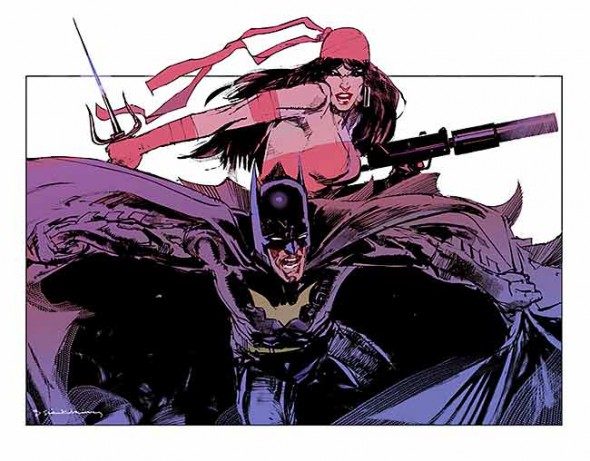 Press Release:

Mike Carbo's New York Comic Book Marketplace
Special One Day Free Admission Show
Saturday, February 19, 2011, 10AM – 6PM
Early VIP Admission 9AM-10AM
Hotel Pennsylvania, 401 Seventh Avenue, 18th Floor, New York City
Just in time to thaw out New York City, Mike Carbo will be having a FREE One Day Comic Book Show to warm the hearts of all comic loving fans!
Come and meet some of your favorite artists and comic book legends such as Bill Sienkiewicz, Dick Ayers, Irwin Hasen, Michael Golden, Mark Texeira, Sean Chen, Rudy Nebres, Bill Tucci, Larry Hama and many more. Discover up and coming new artists and independent publishers. All of the artists are happy to meet and greet comic book lovers, sign autographs, and many will even draw sketches of their favorite characters.
For all those Star Wars fans come and meet Peter Mayhew, the one and only Chewbacca! Geoffrey Holder from the 007 Live and Let Die film will also be in attendance to meet with fans and sign autographs.
Over 100 dealer tables will be filled with comics old and new, toys, posters, trading cards, videos, and related pop-culture collectibles. This is an opportunity no true fan should miss!
Bring your children and help introduce a whole new generation to the fun filled, awe inspiring world of comics.
INFORMATION: Contact Mike Carbo 201-892-1212, mikecarbo@gmail.com