Writer Brian K. Vaughan (Ex Machina, Y: The Last Man) appears at Midtown Comics Downtown on Thursday, December 18th at 6:30 PM for a signing of Saga Vol 4 TP and Saga Deluxe Vol 1 HC. 
At long last, a deluxe hardcover of the Eisner and Hugo Award-winning SAGA is finally here! Collecting the first 18 issues of the smash-hit series, this massive edition features a striking new cover, as well as special extras, including never-before-seen sketches, script pages, and a roundtable discussion with the creators about how SAGA is really made. Altogether, this hardcover contains over 500 pages for less than fifty bucks!

-In-store purchase of either Saga Vol 4 TP or Saga Deluxe Vol 1 HC required to attend event. You will receive a proof of purchase ticket that will admit one to the signing.

-Note, purchase ticket will not guarantee a signed item, but will work as a claim ticket showing proof of purchase. You will receive a separate ticket once you are in line at the event. 

-Limit of two items signed per person.
Midtown Comics Downtown
64 Fulton Street, New York, New York 10038
Writer Joe Keatinge and artist Leila del Duca appear at Big Planet Comics on Sunday, December 14th from noon till 2:00 pm to sign SHUTTER from Image Comics!
Big Planet Comics
7315 Baltimore Ave, College Park, MD 20740
301-699-0498
Liam Sharp, Ben Wolstenholme, and Christina McCormack appear at Flying Colors Comics on Friday, December 19th from 5:00- 8:00 PM to sign their new comics CAPTAIN STONE IS MISSING and MONO!
Flying Colors Comics
2980 Treat Blvd (at Oak Grove Rd), Concord, CA 94518
(925) 825-5410
Cary Elwes appears at the Dobson High School Auditorium in discussion with Arizona Republic journalist Randy Cordovaon Tuesday December 2nd at 7:00 PM to talk about his new memoir AS YOU WISH! Books will be available courtesy of Changing Hands Bookstore.
Press Release:
The iconic actor, best known for his role as Westley in The Princess Bride, discusses his behind-the-scenes look at the making of the cult classic.
Ranked by the American Film Institute as one of the top "100 Greatest Love Stories" and by the Writers Guild of America as one of the top "100 Screenplays of All Time," The Princess Bride will continue to resonate with audiences for years to come. In As You Wish, Elwes shares never-before-told stories, exclusive photographs, and interviews with costars Robin Wright, Wallace Shawn, Billy Crystal, Christopher Guest, and Mandy Patinkin, as well as author and screenwriter William Goldman, producer Norman Lear, and director Rob Reiner. In addition to never-before seen photos and interviews with his fellow cast mates, there are plenty of set secrets and backstage stories. With a foreword by Rob Reiner and a limited edition original poster by acclaimed artist Shepard Fairey, As You Wish is a must-have for fans of The Princess Bride.
EVENT DETAILS
TICKET (admits two) is free when you purchase As You Wish from Changing Hands Bookstore.
General admission seating opens at 6:30pm.
Space cannot be guaranteed for late arrivals.
Booksigning line forms by assigned letter group after the presentation.
Event details may be subject to unannounced changes.
CAN'T MAKE IT? If you'd like a signed book from any of our author events, click "add to cart" below or call us at 480.730.0205 or 602.274.0067 to pre-pay and we'll have one or more copies signed and reserved for you. We also ship anywhere in the US and to most international locations (extra charges apply).
ABOUT THE AUTHOR
CARY ELWES is a celebrated English actor who starred as Westley in The Princess Bride before moving on to roles in Robin Hood: Men in Tights, Glory, Days of Thunder, Twister, and Saw, among many other acclaimed performances. He will always be indebted to The Princess Bride, he says, for changing his life and giving him a career that has spanned decades. He lives in Hollywood, California, with his family. Find out more about Cary Elwes on Twitter @Cary_Elwes.
Dobson High School Auditorium
1501 West Guadalupe Road, Mesa, AZ 85202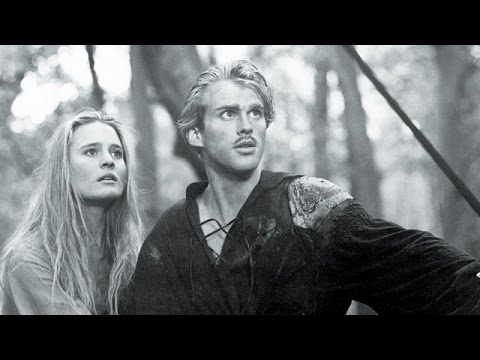 Jill Lepore appears on Thursday, December 11th, 2014 at 7:00 PM at The Merril Collection (Inside the Lillian H. Smith Library).
Free to attend
Sponsored by The Friends of The Merril Collection, The Beguiling, and Random House Canada
Press Release:
The Beguiling, The Friends of the Merril Collection, and Random House Canada, are proud to present author Jill Lepore, who will discuss her new book, The Secret History of Wonder Woman in Toronto! Lepore will speak on the book at the Merril Collection of Science Fiction on Thursday, December 11 in the Merril Collection reading room, on the 3rd floor of the Lillian Smith branch at 7PM.
For those not in the know, Lepore's The Secret History of Wonder Woman is shaping up to be one of the fall's biggest non-fiction releases, a scintillating and expertly-researched look behind the scenes of the creation of one of North America's most important modern mythologies! Brilliantly excerpted in The New Yorker, the book is already a must-read for fans of the character as superhero, as feminist icon, and as a gateway to the social mores of the early 20th century. This is sure to be an amazing and entertaining talk!
The Secret History of Wonder Woman, by Jill Lepore, is currently available for purchase in-store at The Beguiling.
About The Author:
Jill Lepore is the David Woods Kemper '41 Professor of American History at Harvard University and a staff writer at The New Yorker. Her Book of Ages was a finalist for the National Book Award. She lives in Cambridge, Massachusetts.
About The Secret History of Wonder Woman:
A riveting work of historical detection revealing that the origin of one of the world's most iconic superheroes hides within it a fascinating family story—and a crucial history of twentieth-century feminism
Wonder Woman, created in 1941, is the most popular female superhero of all time. Aside from Superman and Batman, no superhero has lasted as long or commanded so vast and wildly passionate a following. Like every other superhero, Wonder Woman has a secret identity. Unlike every other superhero, she has also has a secret history.
Harvard historian and New Yorker staff writer Jill Lepore has uncovered an astonishing trove of documents, including the never-before-seen private papers of William Moulton Marston, Wonder Woman's creator. Beginning in his undergraduate years at Harvard, Marston was influenced by early suffragists and feminists, starting with Emmeline Pankhurst, who was banned from speaking on campus in 1911, when Marston was a freshman. In the 1920s, Marston and his wife, Sadie Elizabeth Holloway, brought into their home Olive Byrne, the niece of Margaret Sanger, one of the most influential feminists of the twentieth century. The Marston family story is a tale of drama, intrigue, and irony. In the 1930s, Marston and Byrne wrote a regular column for Family Circle celebrating conventional family life, even as they themselves pursued lives of extraordinary nonconformity. Marston, internationally known as an expert on truth—he invented the lie detector test—lived a life of secrets, only to spill them on the pages of Wonder Woman.
The Secret History of Wonder Woman is a tour de force of intellectual and cultural history. Wonder Woman, Lepore argues, is the missing link in the history of the struggle for women's rights—a chain of events that begins with the women's suffrage campaigns of the early 1900s and ends with the troubled place of feminism a century later.
Lillian H. Smith Public Library
239 College Street, Toronto, M5T 1R5, ON
416-393-7746
Kevin Smith appears at the Tempe Improv on December 29, 2014 at 7:30 PM! Get tickets ($40) at the link!
Writer, comedian, podcaster, and film director, KEVIN SMITH has written and directed numerous films, including Clerks, Chasing Amy, Dogma, Jay & Silent Bob Strike Back, Red State, and Tusk; Creator of AMC's Comic Book Men; authored Silent Bob Speaks, Shootin' the Sh*t with Kevin Smith, My Boring-Ass Life, and most recently Tough Sh*t: Life Advice from a Fat, Lazy Slob Who Did Good. He can be heard daily at Smodcast.com, a vast network of podcasts.
An Evening with Kevin Smith is a chance to get up close and personal with the man who brought the world these films.
Tempe Improv
930 E. University Drive, Tempe, AZ
(480) 921-9877
Nice article about the new Wonderfest in Winter Garden Florida
Read the article here!
Mike Mignola makes his debut appearance at THE COMIC BUG CULVER CITY on Wednesday, December 10th from 5:00 – 8:00 pm to sign copies of HELLBOY AND THE B.P.R.D. #1!
Written by Mike Mignola and John Arcudi, gorgeously illustrated by Alex Maleev with lush colors by Dave Stewart, HELLBOY AND THE B.P.R.D. follows Hellboy's early adventures with the Bureau of Paranormal Research and Defense in the 50′s.
A bizarre series of murders and rumors of something worse lead Professor Bruttenholm to send a young Hellboy to a Brazilian village on his first mission. Hellboy and a small group of agents uncover something terrible in the shadows of a sixteenth-century Portuguese fortress . . .
Swing by and meet the creator of all that is HELLBOY and celebrate this exciting new chapter in Hellboy History!
The Comic Bug
4267 Overland Ave. Culver City, CA 90230
Creator Ryan North appears at The Silver Snail on Wednesday, December 3rd from 4:00 – 7:00 pm to sign THE MIDAS FLESH!
The Silver Snail
329 Yonge Street, Toronto, ON M5B 1R7
416-593-0889