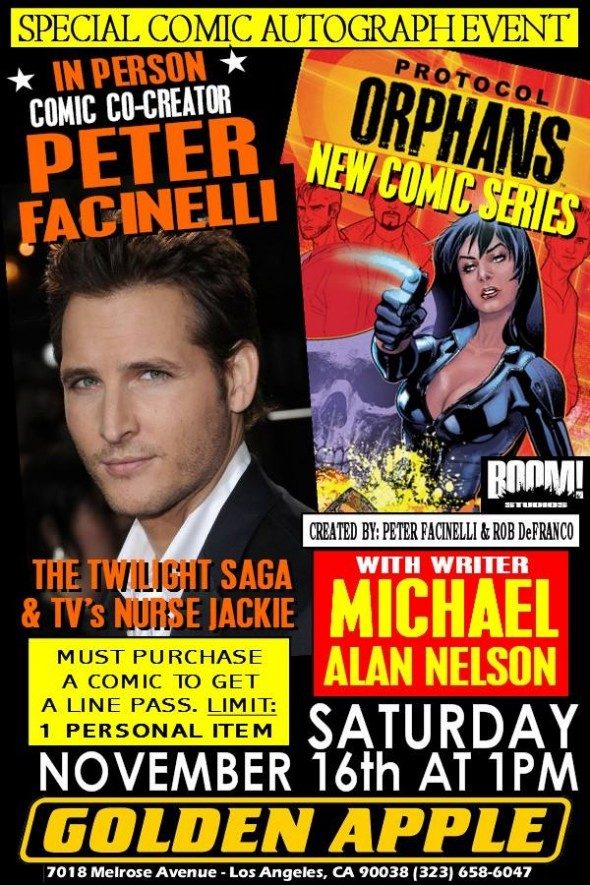 PETER FACINELLI (The Twilight Saga, Nurse Jackie, etc.) and writer MICHAEL ALAN NELSON sign their new COMIC BOOK SERIES from BOOM! Studios: PROTOCOL: ORPHANS
Meet Peter & Michael and get Issue #1 of their comic autographed on SATURDAY NOVEMBER 16TH AT 1PM.
Peter will sign comics and 1 person item per person
**MUST BUY A COMIC BOOK TO GET A LINE PASS.
Golden Apple Comics open at 11am and will to sell the comic book and hand out line passes.
Golden Apple Comics
7018 Melrose Avenue, Los Angeles, CA 90038
323-658-6047