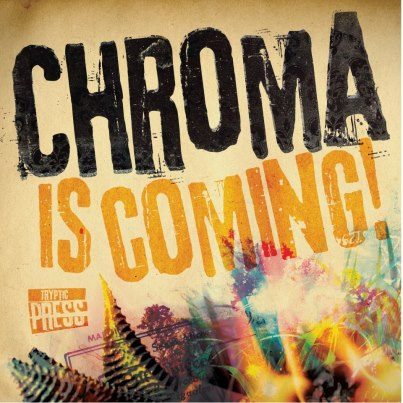 Press Release:
With this year's Boston Comic Con fast approaching, Tryptic Press is proud to present its debut offering, CHROMA, a stunning 84-page, full-color art annual featuring artwork and interviews from twelve of New England's most hardworking & talented artists.
CHROMA will introduce the world to the booming and under-appreciated art community of the Northeast. Volume 1 features BCC alumni Andrew Houle, Michael Crockett, John Cardinal, Adam Miller, and Michael Doherty as well as fan favorites Raul Gonzalez III, James Weinberg, Dan Blakeslee, Emily Dumas, Greg Orfanos, Scott Mulcahey, and Robert Gill.
CHROMA will be available at Boston Comic Con April 20 and 21. Stop by to meet the creators and contributors featured in attendance and get your hands on a signed edition of the first part of New England's art awakening! After the convention, visit www.trypticpress.com for more details about CHROMA, links to Tryptic Press's Facebook and Twitter feeds, as well as news about future events.
A portion of each sale of CHROMA will be used to send promotional copies directly to comic book publishers, gallery owners, art directors, and marketing agencies from New York to California.
"Bringing our backyard to your front steps. Watch out world, CHROMA is coming." – Tryptic Press: