Press Release:

Comic-Con International Announces Added Shuttle, Parking Options for Attendees
SAN DIEGO – Comic-Con International, North America's largest comic book and popular arts convention, today announced an expanded shuttle route for guests staying at hotels outside of the downtown area, as well as advanced reserved parking options for those driving to the show.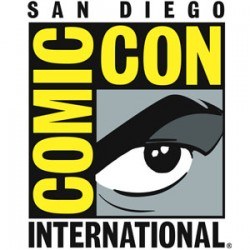 "The hotel reservation situation this year didn't go as well as it should have," commented David Glanzer, spokesperson for the nonprofit event. "As a result many people who expected to be closer to the downtown area found themselves in hotels farther away. For this reason we have expanded our shuttle route to help accommodate those who are staying at Mission Valley and Shelter Island hotels."
The expanded shuttle route will service hotels in the Mission Valley and Shelter Island areas and is made possible, in part, by a generous contribution from Travel Planners. To provide faster service, the shuttle route for Mission Valley will run from 7:00 am to 8:00 pm from a location near the Omni Hotel (at the foot of L Street in downtown San Diego). Using this drop point during heavy daytime traffic periods will increase the frequency of shuttles from every 30–60 minutes to every 15–20 minutes for most hotels. After 8:00 pm this shuttle route will originate from the Convention Center front driveway.
In addition to the expanded shuttle route, Comic-Con is expanding Bag Check services at the Convention Center. From Thursday through Saturday, Bag Check will be open until 2:00 am so attendees can check their bags while taking part in evening activities.
To assist those who choose to drive to the event, Comic-Con has arranged with ACE and Five Star, two of the largest downtown parking companies, to offer advanced purchase of parking permits at many of downtown's parking areas. As with all parking lots, in and out privileges do not apply. To take advantage of the advanced parking permit option, please visit http://www.thepermitstore.com/comic-con/event/
###
About Comic-Con International:
Comic-Con International is a nonprofit educational organization dedicated to creating awareness of, and appreciation for, comics and related popular art forms, primarily through the presentation of conventions and events that celebrate the historic and ongoing contribution of comics to art and culture. In addition to its San Diego convention each summer, Comic-Con International organizes the San Francisco-based WonderCon each spring and the Alternative Press Expo each fall.