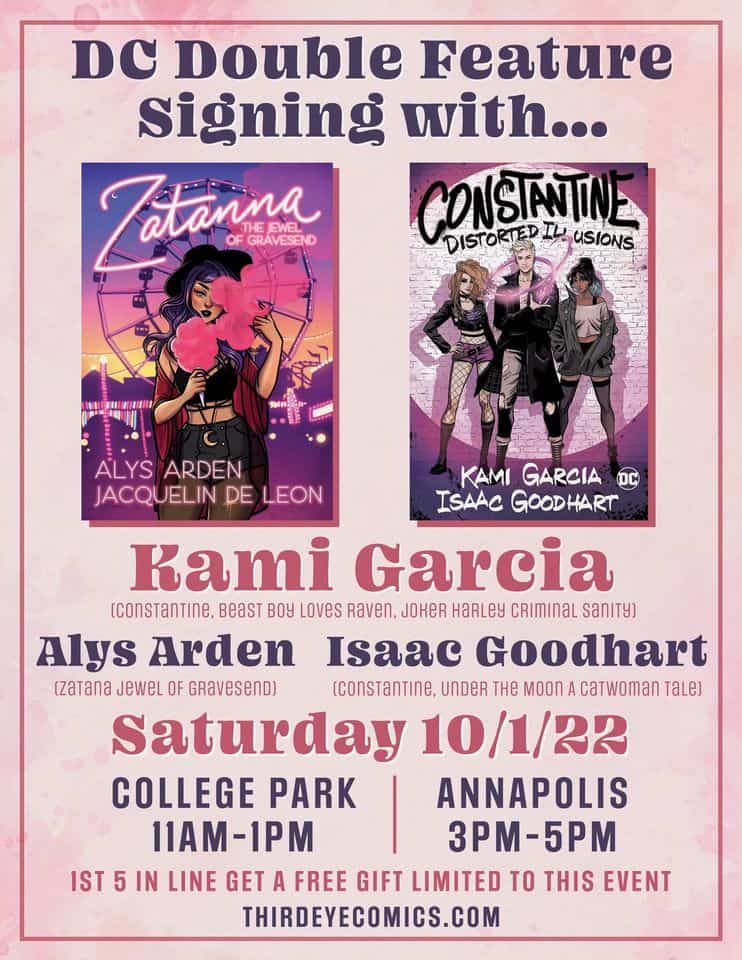 Third Eye Faithful, get ready for a magical signing so good we had to do it twice! Writer KAMI GARCIA is joining us along with two talented creators, ALYS ARDEN & ISSAC GOODHART! These three have contributed to so many of the awesome recent DC YA graphic novels! And now they have two new awesome recent stories on DC's sorcery duo with Zatanna: The Jewel of Gravesend and Constantine: Distorted Illusions! Don't miss out on this epic YA magical double feature signing at Third Eye College Park & Annapolis!
SATURDAY, OCTOBER 1ST
THIRD EYE COLLEGE PARK: 11AM-1PM
THIRD EYE ANNAPOLIS: 3PM-5PM
More details on Facebook!
Third Eye Comics
209 Chinquapin Round Road, Annapolis, MD 21401
(410) 897-0322