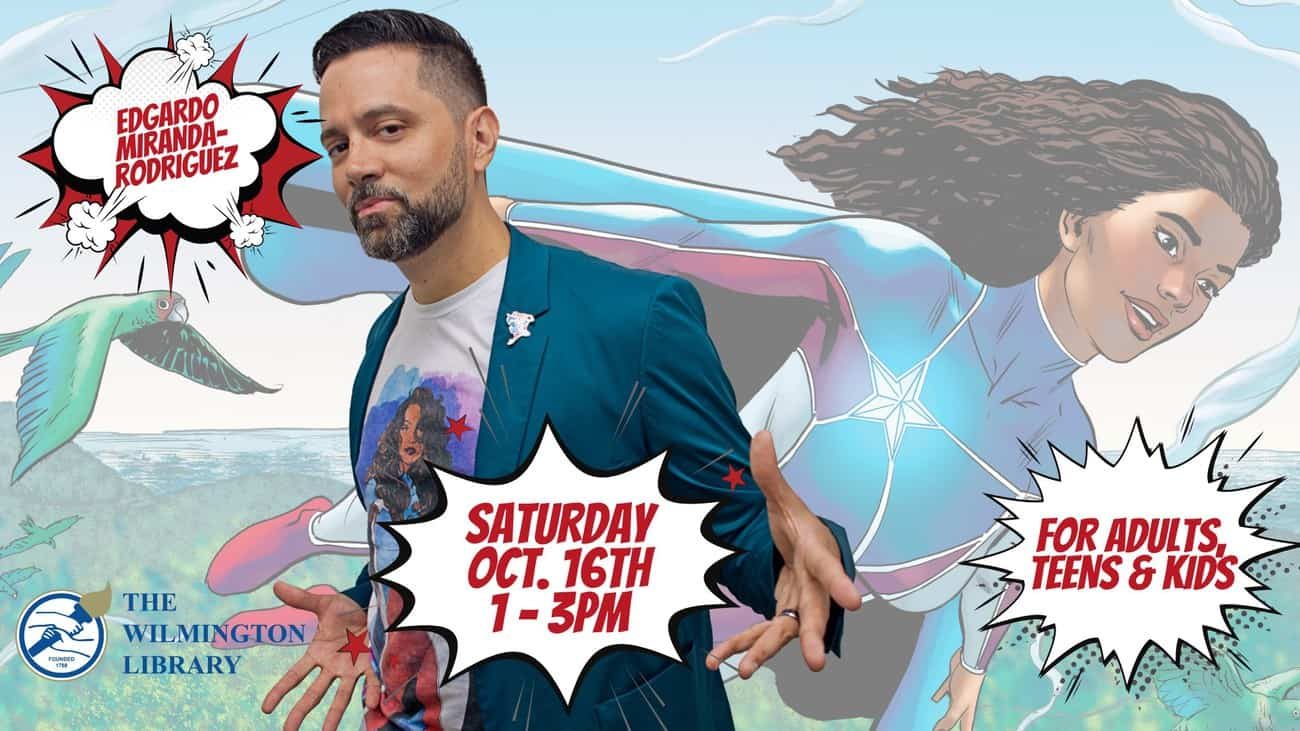 FREE EVENT! The Wilmington Public Library welcomes graphic novelist and philanthropist Edgardo Miranda-Rodriguez on Saturday, October 16th at 1pm as we close out Hispanic Heritage Month with a bang!
La Borinqueña's alter ego is Marisol Rios De La Luz, a young Brooklyn resident studying environmental science at Columbia University, who goes to stay with family in Puerto Rico while doing research. She eventually receives her superpowers from a Taino goddess and her sons. Her powers are connected to nature. She has superhuman strength and can manipulate the elements: earth, water, and air; and a mystical star that opens portals for teleportation and for viewing historical moments. This is a story about Marisol's self-discovery as an Afro-Puerto Rican.
Throughout the story, she establishes an even deeper connection with her culture.
Join us! Learn more about La Borinqueña and enjoy a meet and greet with Edgardo. Book signings will also take place at the end of the event.
Comic Books and other La Borinqueña merchandise can be purchased the day of the event.
**Come dressed in your favorite costume! (No revealing or suggestive costumes)
**In-person event. Masks required. Register here: https://delawarelibraries.libcal.com/event/8206911