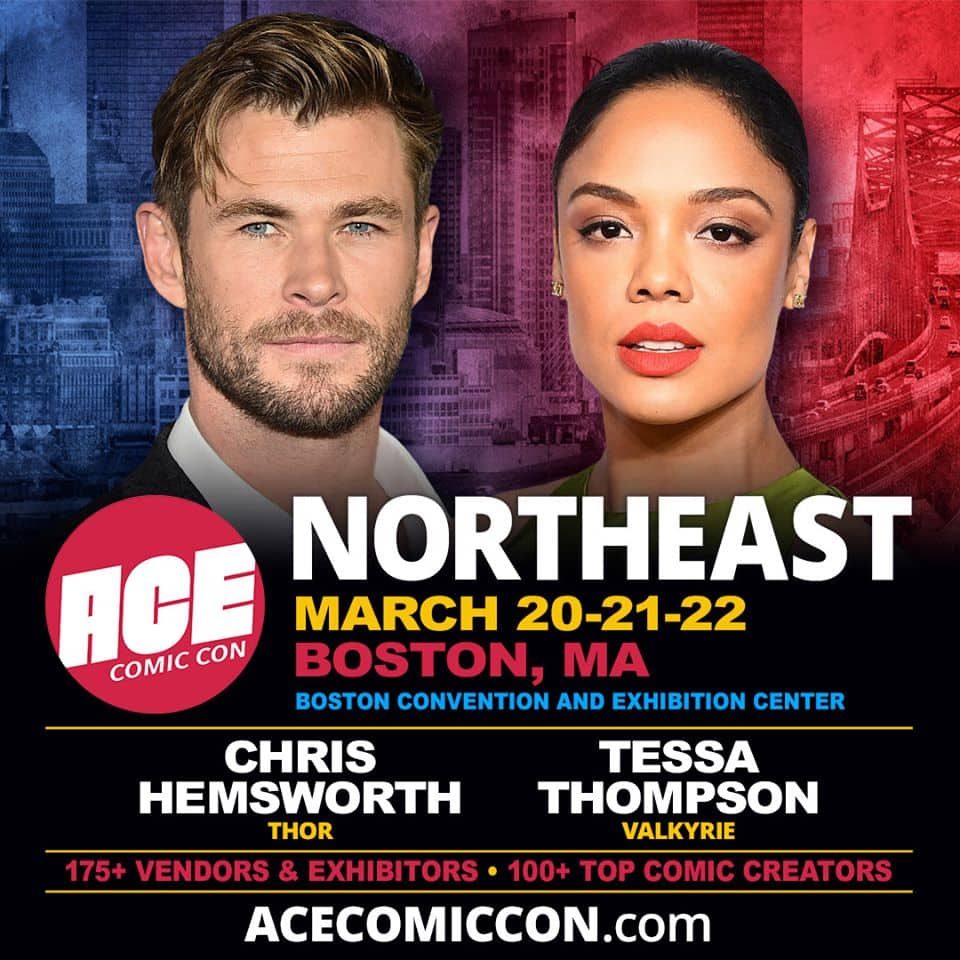 **This event has been cancelled**
Press Release:
We are feeling the Thunder with this guest announcement! Chris Hemsworth (Thor) and Tessa Thompson (Valkyrie) will be appearing on Saturday and Sunday (March 21 – 22)!!!
They will both have VIP Packages, Photo Ops, and Autographs available starting Monday, February 17 at 2pm ET.
We have several new GA Photo Ops that will also become available for upgrade or direct purchase on Monday at 2pm ET. The following options will be available:
– Chris Evans / Chris Hemsworth Dual (SATURDAY ONLY)
– Chris Hemsworth / Tom Hiddleston / Tessa Thompson Triple
– Chris Hemsworth / Tom Hiddleston Dual
All previously purchased solo photo ops will be eligible to upgrade to a dual or triple, pending availability. Please be aware of which day your photo op is scheduled, and ensure you have admission for the correct day(s). Upgrades will have a 30 minute window starting at 1:30pm ET on Monday before the sale opens to the general public. We will have separate groups allocated for this, so it will NOT mean no photo ops will be available for purchase during the general sale.
We expect these to sell out VERY quickly, so be sure to snag your spot as soon as possible!
Many more celebrity guests, comic creators, exhibitors, and vendors will be added in the coming months, so keep an eye out for future announcements on the website acecomiccon.com.