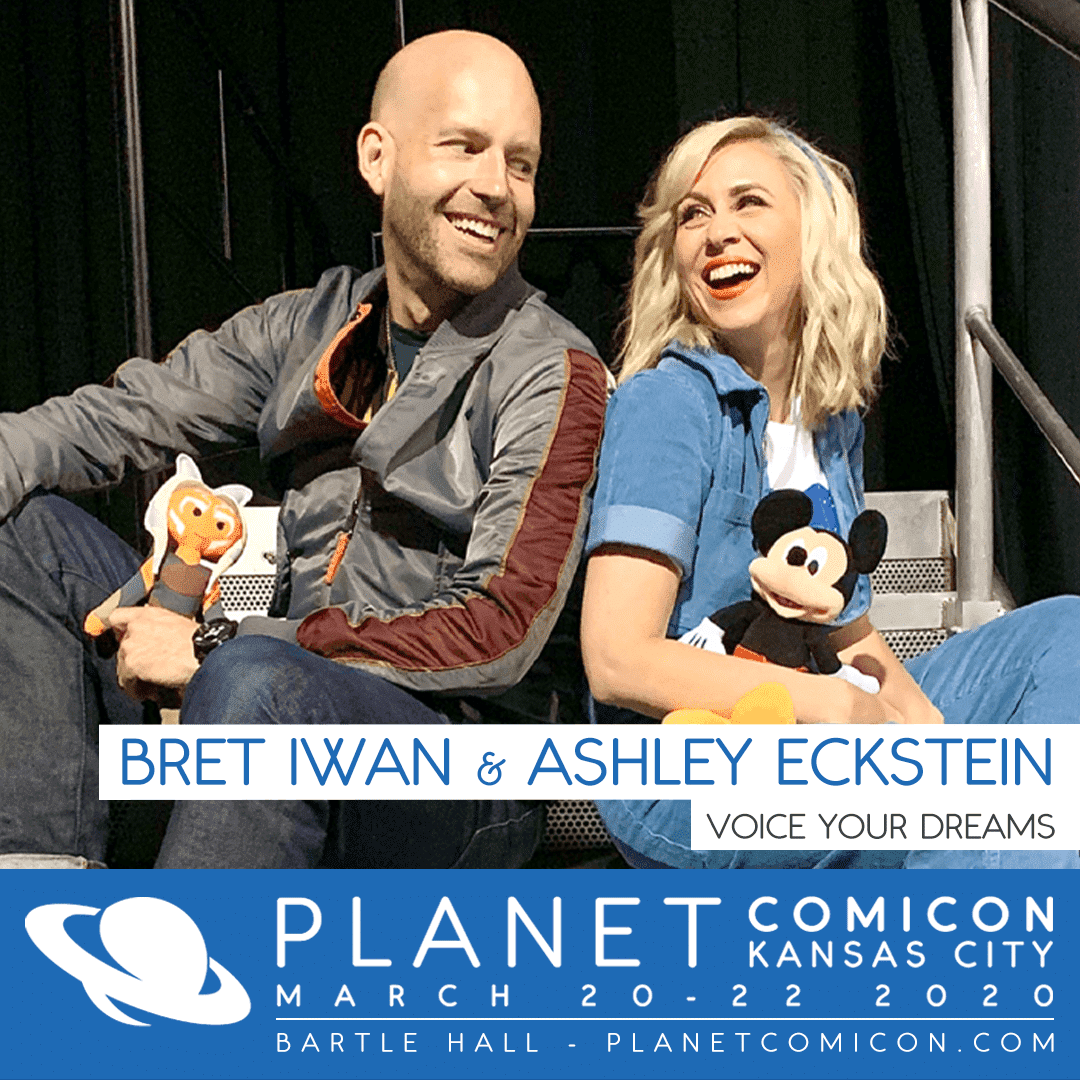 Press Release: 
Planet Comicon Kansas City, the largest and longest-running comic book convention and pop culture event in the region, is celebrating the holiday season and wrapping up the year with an EXTENSION of our exclusive ticket promotion and another round of celebrity guest announcements for our 21st annual event March 20 – 22 at Bartle Hall. Superheroes, wrestlers, villains, comic creators and more will come together at Planet Comicon Kansas City in 2020.
We're thrilled to welcome Bret Iwan, the voice of Disney's Mickey Mouse, and Ashley Eckstein, the voice of Ahsoka Tano from Star Wars: The Clone Wars, to our 2020 event!
Ashley Eckstein has been widely recognized and honored as an actress, entrepreneur, author and Fangirl trendsetter. Most known as the voice of Ahsoka Tano in Star Wars, Ashley also founded Her Universe in 2010 – the groundbreaking fangirl fashion and lifestyle brand.
Bret Iwan is the official voice of Mickey Mouse. Iwan has voiced Mickey Mouse for Kingdom Hearts III, Kingdom Hearts: Birth by Sleep, Kingdom Hearts Re:coded, Epic Mickey, Kingdom Hearts 3D: Dream Drop Distance, Epic Mickey 2: The Power of Two, Epic Mickey: Power of Illusion, Mickey Mouse Clubhouse, Chip 'n Dale's Nutty Tales, and Mickey and the Roadster Racers.
Together Ashley and Bret will bring "Voice Your Dreams" to Planet Comicon. It'll be a panel full of laughter, inspiration, and a peek behind the scenes of their craft.
Click here to purchase Admission Tickets and Express Packages….
For more information about the 2020 show, event photos, interviews and more, "Like" Planet Comicon on Facebook and follow @PlanetComicon on Twitter. Planet Comicon Kansas City is always available online at www.planetcomicon.com.