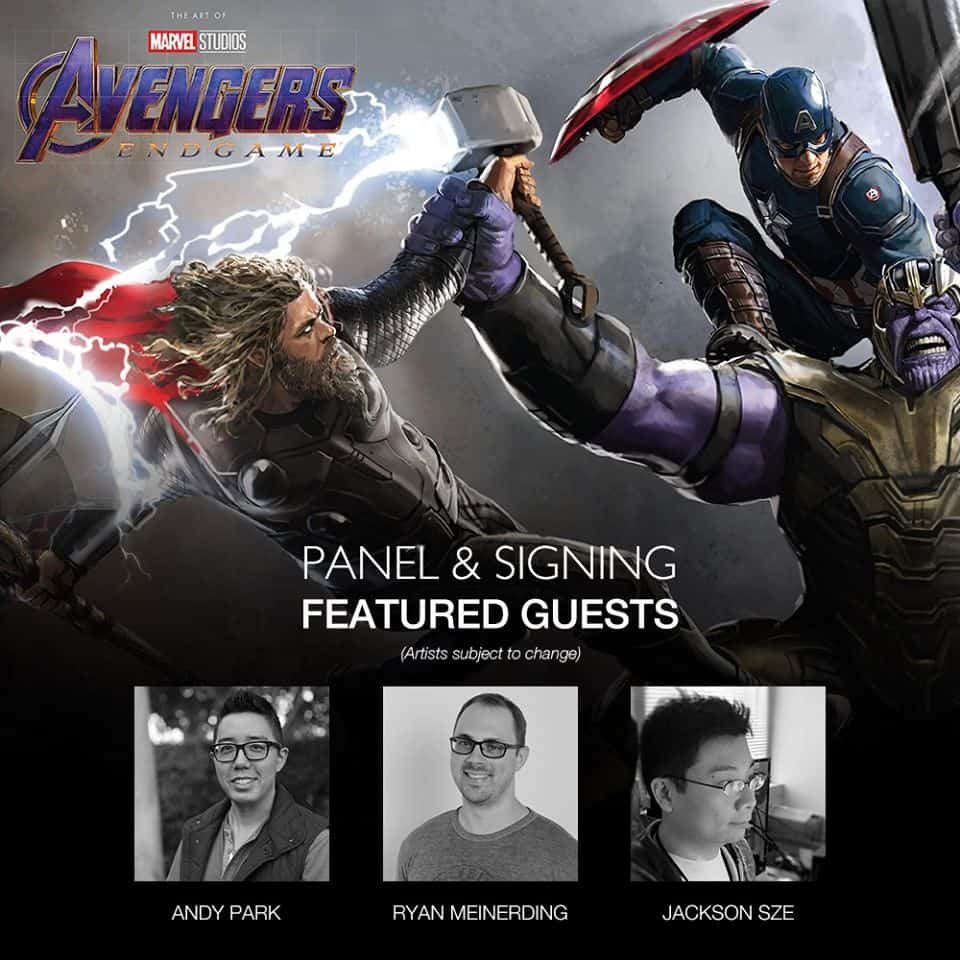 Gallery Nucleus presents a special panel and signing with the concept art team behind Marvel's Avengers: Endgame on Saturday, December 7, 2019 at 2 PM. You've seen how it ends, now you'll get to see incredible artworks and hear some behind-the-scenes stories on the concept process! Get to meet our featured guests: Ryan Meinerding, Andy Park, and Jackson Sze.
Admission for the panel is $5, and admission can be bundled with a copy of Art of Avengers: Endgame.
Seating is limited, so act fast! First come first serve seating, standing room available.
Books are available while supplies last.
Gallery Nucleus
210 East Main Street, Alhambra, CA 91801
626.458.7477