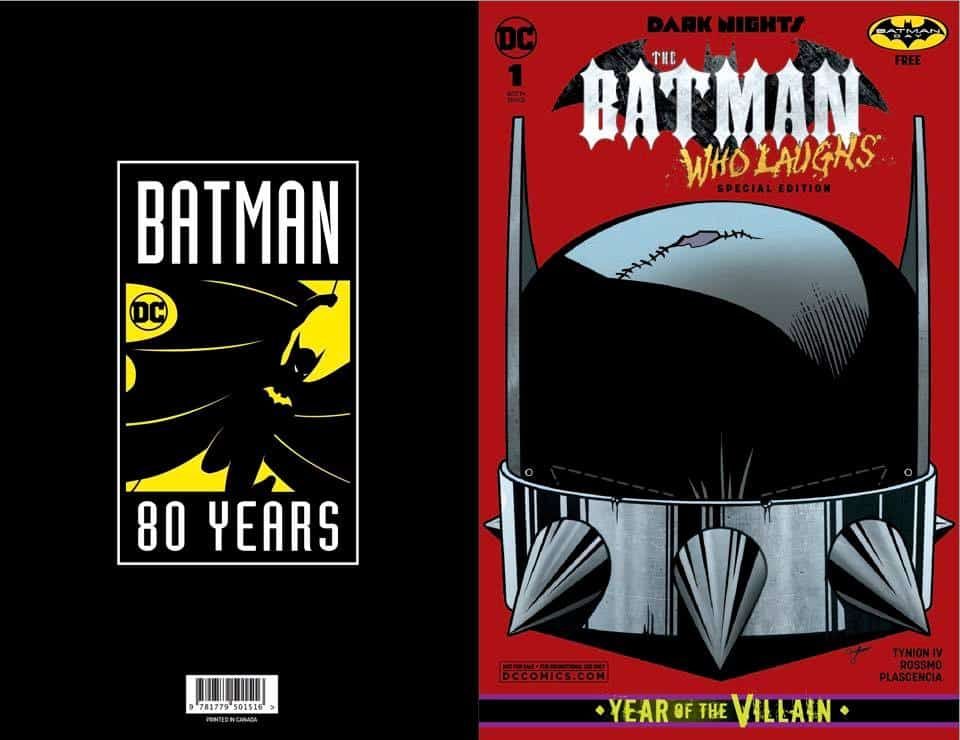 Join writer Scott Snyder as he discusses The Batman Who Laughs with Detective Comics writers Peter J. Tomasi and James Tynion IV and artist Brad Walker on a panel moderated by DC publisher Dan DiDio on Saturday September 21, 2019 at 4:00 PM.
Receive priority seating with purchase of Barnes & Noble exclusive edition of The Batman Who Laughs, featuring an exclusive lithograph.
This is a wristbanded event. Wristbands will be required for event entrance. Wristbands will be distributed with purchase of The Batman Who Laughs from this Barnes & Noble location the day of the event.
Scott will sign copies of his work following the panel – limit of 5 items per attendee. He will also pose for photos with fans and personalize The Batman Who Laughs.
Barnes & Noble | Union Square
33 East 17th Street, New York, NY 10003
212-253-0810