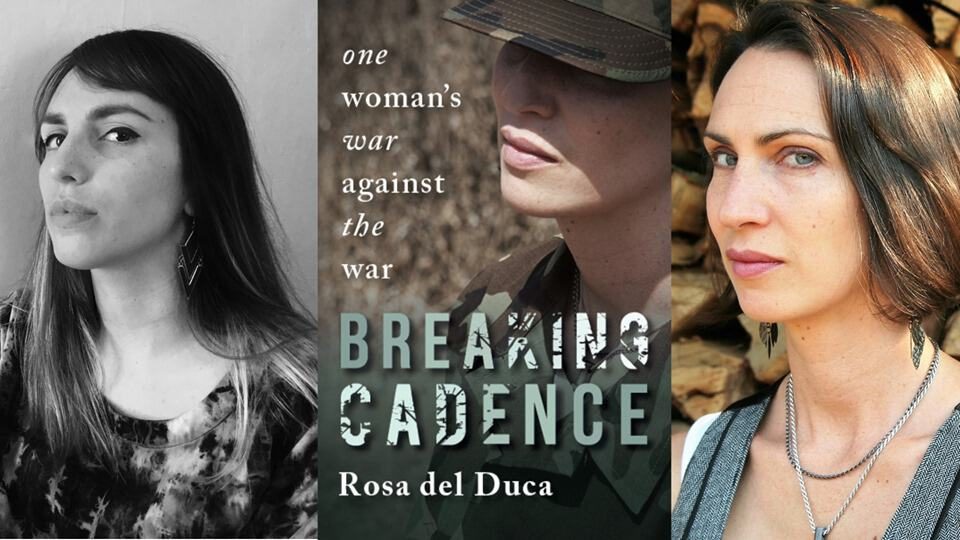 Books with Pictures presents a joint reading by the del Duca sisters! Join us for a night of reading, music, snacks and conversation. Friday, June 28th, 6 PM.
Leila del Duca is a comic book artist and writer living in Portland, Oregon. She draws SLEEPLESS, SHUTTER and wrote AFAR at Image Comics. She is now working on an autobiographical comic about growing up in rural Montana, being polyamorous, and following her passion of art. She'll be presenting pictures and reading snippets from this currently un-named autobio comic.
Rosa del Duca is a San Francisco Bay Area writer and musician. Her debut memoir Breaking Cadence: One Woman's War Against the War chronicles her journey from eager Montana National Guard recruit to conscientious objector during the Iraq War. It's being hailed as a "page-turner," "gripping," "beautifully-written" and "vital." The book is published by Portland State University's very own Ooligan Press.
Books with Pictures
1100 SE Division Street, Portland, OR 97202
(503) 498-8499