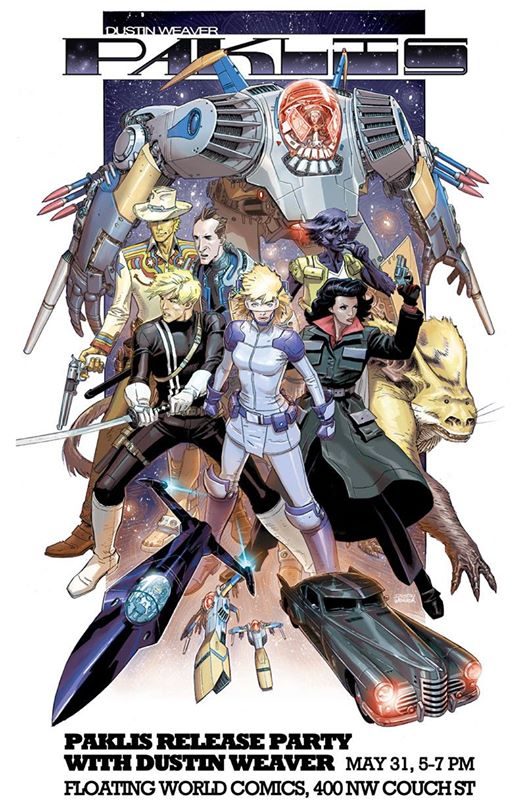 Artist Dustin Weaver appears at Floating World Comics on Wednesday May 31, 2017 from 5:00 -7:00 PM for the PAKLIS #1 release party and signing.
Image Comics is pleased to introduce PAKLIS—a new anthology series from writer/artist Dustin Weaver—where the characters in three mind-bending stories find themselves faced with dark, existential questions that will haunt readers.
Dustin began his career in comics as an intern at WildStorm Studios in 2003, where he was held to an unreasonable standard by his idol. Since then, he's illustrated the NY Times bestselling novel The Tenth Circle, had a fruitful relationship with Dark Horse Comics where he made significant contributions to the Star Wars: Knights of the Old Republic series, and worked for several years exclusively at Marvel where, most notably, he co-created the acclaimed series S.H.I.E.L.D: Architects of Forever with writer Jonathan Hickman. Dustin now dedicates himself to his own Image series, PAKLIS.
Floating World Comics
400 NW Couch Street, Portland, OR 97209
(503) 241-0227