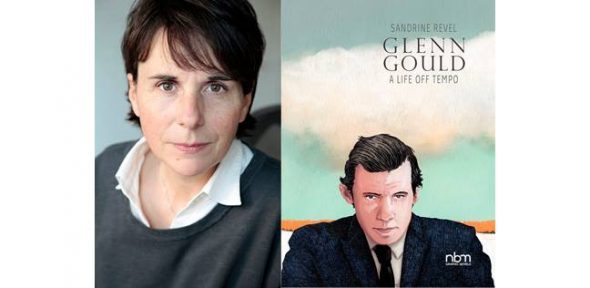 Press Release:
The Million Year Picnic and the Cultural Services of the French Embassy are pleased to present author and artist Sandrine Revel on Wednesday, May 10th at 6:30 PM, discussing her award-winning Glenn Gould: A Life Off Tempo, a beautiful graphic novel that brings the revolutionary Canadian pianist to life with hand-painted illustrations.
Sandrine Revel is a prolific French creator of graphic novels. In 2001, she won an award for her work for young readers at the prestigious Angoulême International Comics Festival. She has published more than ten graphic novels in France as well as a successful line of Children's comics. "Glenn Gould: a Life Off Tempo" won her the French Artémisia award which recognizes female comics creators. It is the first of her books to be published in English.
Glenn Gould was a Canadian pianist, a child genius who became a worldwide superstar of classical music remembered for, among other works, his almost revolutionary interpretations of Bach. This graphic novel biography seeks to understand the eccentric personality behind the persona. Who is the mysterious Glenn Gould? Why did he abruptly end his career as a performing musician to disappear from the public eye like J.D. Salinger? Sandrine Revel delves into the life of Gould with hand painted illustrations and the viewpoint of an adoring fan.
Cambridge Public Library
449 Broadway, Cambridge, MA 02138
(617) 349-4040