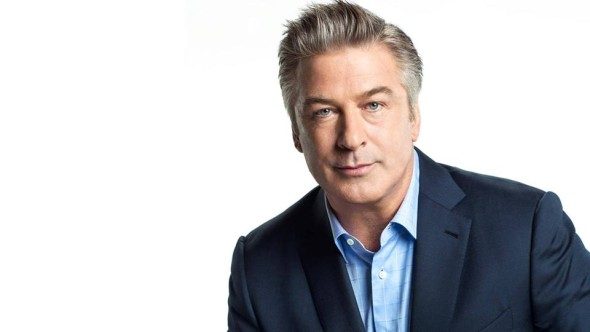 Alec Baldwin appears at Bookends on Wednesday, April 5, 2017 at 6:00 PM to sign his new memoir Nevertheless.
In this candid, fearless memoir, Baldwin transcends his public persona, revealing facets of his life he has long kept private. He introduces readers to the Long Island child who felt burdened by his family's financial strains and his parents' unhappy marriage; the Washington, DC, college student preparing for a career in politics; the self-named "Love Taxi" who helped friends solve their romantic problems while neglecting his own; the young soap actor learning from giants of the theatre; the addict who struggles with sobriety; the husband and father who acknowledges his failings and battles to overcome them; and the consummate professional for whom the work is everything.
Alec Baldwin won two Emmys, three Golden Globes, and seven Screen Actors Guild Awards for his portrayal of NBC president Jack Donaghy on the sitcom 30 Rock. His list of film credits includes roles in Beetlejuice, Glengarry Glen Ross, The Departed, and The Cooler, for which he earned an Oscar nomination for Best Supporting Actor. Baldwin recently garnered praise for a certain Presidential impersonation on Saturday Night Live, which he has hosted 16 times. Nevertheless travels behind the public persona to lay bare the facts of his difficult childhood, romantic and familial struggles, and fights against addiction to reveal the fearlessness and drive that have defined his life.
*Each person attending must purchase a copy of the book*
*Books must be purchased from Bookends Bookstore*
Bookends
211 E. Ridgewood Avenue, Ridgewood, NJ 07450
201-445-0726