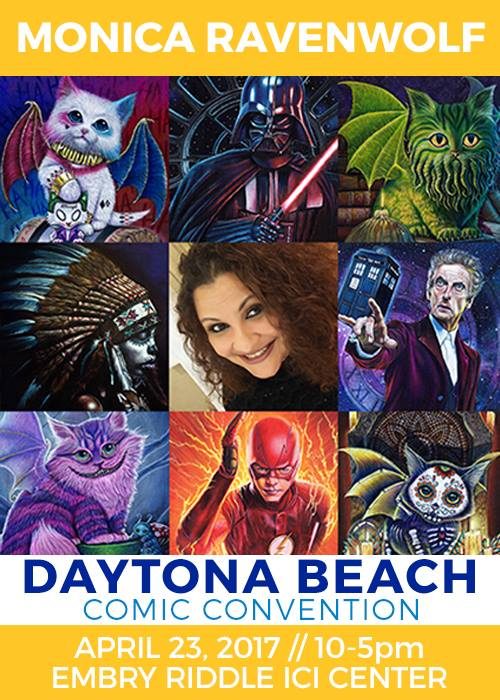 GUEST ANNOUNCEMENT!
Monica RavenWolf!
"Journey into a creative world where portrait & fantasy art collide! Come meet Monica RavenWolf as she showcases her unique artistic styling. Utilizing only color pencil to bring her hyper realistic portrait and fantasy work to life. Finding her love of bringing art from the shadows, she works on black matte board to allow her style to come into the light. While she loves working in this medium, she also works on all types of canvas from digital to traditional.
Her artwork has been showcased on Robert Rodriguez's El Rey Network, along with appearing on the widely popular T-shirt Company TeeFury, introducing her BITTENS series! She is also a published artist having her art in the graphic novel tribute art book entitled Voltron: United & Drawn. As always her one of a kind art will surely intrigue you to come back for more… One color pencil to rule them all!"
Website: http://www.artofravenwolf.com/
Instagram: https://instagram.com/artofravenwolf
Twitter: https://twitter.com/ArtofRavenwolf
Facebook: https://facebook.com/theartofravenwolf
— with Monica RavenWolf and Graven RavenWolf.
For more info on Daytona Comic Con visit HERE!