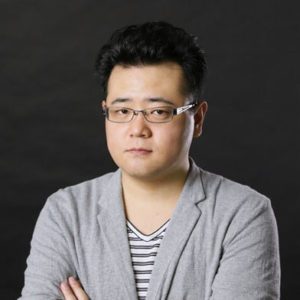 Press Release:
Anime Boston, the largest anime convention in New England, announced further guests today.  Japanese animation director Naokatsu Tsuda and voice actor Brina Palencia will appear at Anime Boston at the Hynes Convention Center, Boston, Mass, on March 31 through April 2, 2017.
Naokatsu Tsuda is a Japanese animation director at David Production Inc. After making his debut as a chief director for "Inu x Boku Secret Service" (2012), Tsuda is now best known as the director of the TV animation "Jojo's Bizarre Adventure" series (2012-2016).
Jojo series has been popular for over 30 years, ever since its original manga by Hirohiko Araki was first issued in Shueisha's Shukan Shonen Jump comic magazine.  Tsuda succeeded creating the perfect visualization of the unique "Jojo World" that even the critical core fans admire.
"We're honored to have Tsuda-san as a guest of Anime Boston.  JoJo's Bizarre Adventure is one of our favorites, and we very are excited about this rare chance to talk to the director!" said Victor Lee, Convention Chairman.
Without limiting his specialized genre, Tsuda's animation making covers various types of titles such as "B Gata H Kei" (2010), "LEVEL E" (2011), "Ben-to" (2011), "Chojigen Game Neptune" (2013) and the latest "Jojo" series made a record-breaking hit to be called as his new masterpiece.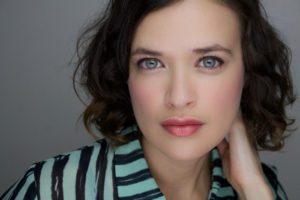 Brina Palencia is an actress working in Dallas, TX and Los Angeles, CA. She's voiced… a lot of stuff. Some of her anime highlights include: Shirayuki in Snow White With the Red Hair, Minoru Mineta in My Hero Academia, Touka in Tokyo Ghoul, Ciel Phantomhive in Black Butler, Holo in Spice and Wolf, Chopper in One Piece, Varona in Durarara!! x2, Juvia in Fairy Tale, Yuno in Future Diary, Natsuki in Summer Wars, Chibitalia in Hetalia, Rei in Evangelion 1.0, 2.0, 3.0, Tamama in Sgt. Frog, Hideyoshi in Baka and Test; the list goes on for a very long time…
In the land of gaming, she can be heard as Mad Moxxi in Borderlands and Tales From the Borderlands, Paige in Telltale's The Walking Dead: Michonne, Elle in Tales of Xillia, Mellka in Battleborn, Rayfa in Phoenix Wright: Ace Attorney, Cupid in SMITE, Gerda in Comic Jumper, Moogle in Final Fantasy Fables, and various characters in The Walking Dead: Survival Instinct, Duke Nukem Forever, Guitar Hero III and IV, Stunt Driver 2, and Street Fighter 4.
She also served as the Music Director for Space Dandy, Show By Rock, Negima!?, My Bride is a Mermaid, Rosario+Vampire, and Dragon Ball Kai.
Brina can also be seen in several indie films and writing music on Instagram @brinakins.
Previously announced guests include Puffy AmiYumi, Lex Lang, Sandy Fox, OKAMOTO'S, Michelle Ruff, Johnny Yong Bosch, and Naokatsu Tsuda.
About Anime Boston: With nearly 27,000 attendees in 2016, Anime Boston is an annual three-day Japanese animation convention held in Boston, Mass. Anime Boston 2017 is scheduled for Friday, March 31 through Sunday, April 2 at the Hynes Convention Center and Sheraton Boston Hotel. More information about Anime Boston can be found at www.animeboston.com.
About New England Anime Society, Inc.: The New England Anime Society was founded in 2001. Based in Massachusetts, The New England Anime Society, Inc. is parent organization of Anime Boston and is dedicated to furthering public education and understanding of the Japanese language and culture through visual and written media. More information about The New England Anime Society is available at www.neanime.org.