Event Details: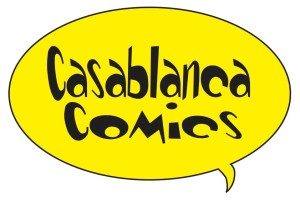 Convention Name
Portland Comic Expo
Convention Website Address
http://portlandcomicexpo.com
This convention will take place:
Date (Format mm/dd/yyyy)
10/26/2014
About This Convention
Casablanca Comics presents the Portland Comic Expo on Sunday, October 26th, 2014. Comic artists! Dealer's room! Cosplay! Programming! A full day event for comic fans! Admission ONLY $5.00!
Venue Name and Address
Portland Exposition Building
239 Park Avenue
Portland, Maine 04101
United States
Map It
Number of Dealer/Exhibitor Tables
120
Projected Attendance
1500
Please select the Category that best describes the convention
Comic Books
Additional Categories

Anime
Science Fiction and Fantasy
Collectibles

Guests
Declan Shavley, Jordie Bellaire, more to be announced soon!