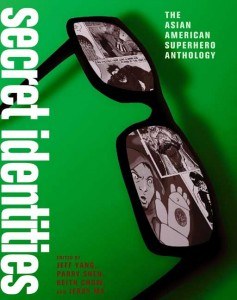 Secret Identities Tour Comes to GEM
  
What better place than Geppi's Entertainment Museum for a few secret identities? On July 18, 2009, the pop culture palace and its walk-through timeline of entertainment history plays host to a signing for the new book, Secret Identities: The Asian American Superhero Anthology.
The book's Editor-at-Large Keith Chow will be at GEM and joined by artist Alex Tarampi, SI Art Director Jerry Ma, and legendary writer-artist-editor Larry Hama (G.I. Joe) from noon until 4:00 PM including a presentation, discussion and the signing.
Geppi's Entertainment Museum, 301 W Camden St, Baltimore, MD 21201-2434