Press Release:
Join us in welcoming the Lovely Ladies of Animation to the Disneyland® Resort! Lorelay Bové, Mingjue Helen Chen, Claire Keane, Lisa Keene, Brittney Lee and Victoria Ying will be on hand for a special book signing December 5, 2015 at WonderGround Gallery in the Downtown Disney® District from 11:00 a.m. – 1:00 p.m. Don't forget to stop by to pick up a copy of the book and take a look at some of their latest artwork.
About The Artists:
Lorelay Bové: As part of a family of gifted artists (her father is renowned painter Quim Bové) art has always been a way of life for Lorelay Bové, who was raised in the Principality of Andorra, Spain. Educated at the prestigious California Institute for the Arts, a school founded by Walt Disney to foster young creative talent, this exciting young artist has made an impact on the art and animation world almost immediately upon her arrival. After making her entry into the animation industry as an art intern at Pixar Animation Studios, Lorelay quickly transitioned into her current role as a Visual Development Artist at Walt Disney Animation Studios. As a visual development artist for Disney, Lorelay's conceptual artwork has been extremely influential in the visual direction of films such as: The Princess and the Frog, Tangled, Winnie the Pooh, Wreck-it Ralph, Big Hero 6, and the Frozen Fever short. Currently she is working on Disney's upcoming film Gigantic as an art director.
Mingjue Helen Chen is an Art Director and Illustrator currently based in Los Angeles. She graduated from the Academy of Art University in 2010 and has since contributed to many notable film projects, which include: Frankenweenie, Paperman, Wreck-it Ralph, and Big Hero 6. In addition, she has also contributed to several comic book titles including DC Comics's Gotham Academy, Batgirl, and Marvel's Sinister Silk. You can find more of her work at mingjuechen.carbonmade.com
Claire Keane is known for her work as a visual development artist at Walt Disney Animation Studios, where she made significant contributions to recent hits Tangled and Frozen. She studied graphic design at the Ecole Superieure D'Arts Graphiques in Paris, France. Claire now lives in Venice Beach, California, with her husband and kids. She is the author of the picture book, Once Upon A Cloud.
Lisa Keene: Throughout the history of The Walt Disney Studios and its unparalleled role in shaping the course of animation in film, few artists have been able to contribute on the scale and scope that Lisa Keene has over the last 28 years. After studying art at USC and The Art Center College of Design, Lisa went on to become a major artistic influence in some of the most beloved Disney Classics of all time. Her first role with the studio was as a Background Artist for The Black Cauldron (1985) and her career as a Background Painter, Stylist, Character Designer, Visual Development Artist and Art Director has since spanned four decades. Her resume includes such films as The Lion King, Beauty and the Beast, The Little Mermaid, The Rescuers Down Under, Princess and the Frog, The Hunchback of Notre Dame, Tangled and many more.
Brittney Lee is a visual-development artist at The Walt Disney Animation Studios. A graduate of the Rochester Institute of Technology, she knew that she would pursue a career in animation from the moment she saw The Little Mermaid at age 6. Brittney currently lives in Los Angeles with her husband and their small orange cat. Her handiwork can be found in Frozen and Wreck-it Ralph as well as the Disney short films Paperman and Get A Horse! She is currently busy working on not –yet-announced projects.
Victoria Ying grew up in Southern California with the sun and surf. She started her career in the arts by falling in love with comic books, this eventually turned into a career working in Animation. She loves Japanese Curry, putting things in her shopping cart online and taking them out again and hanging out with her one eared cat. Her film credits include Tangled, Wreck it Ralph, Frozen, Paperman, Big Hero 6, and Moana.
Limit two (2) items signed per Artist, per Guest. We ask that you bring no personal items to be signed. Appearances are subject to time and availability and are not guaranteed. Event and information are subject to cancellation or change without notice including but not limited to dates, times, release dates, appearances and retails. A valid Disneyland® Resort receipt may be required. Separate admission is required to enter the Disneyland® Resort theme parks.
Author/Illustrator Claire Keane appears at Barnes & Noble on Monday November 16, 2015 at 4:00 PM!
About this Author:
Claire Keane is known for her past work as a visual development artist at Walt Disney Animation Studios, where she made significant contributions to recent hits Frozen and Tangled. Her father, Glen Keane, was a renowned Disney artist who oversaw the design and character development on many classic Disney films, and her grandfather, Bil Keane, was the creator of The Family Circus comics. Claire lives in Los Angeles, California, with her husband and kids. This is her debut picture book.
Barnes & Noble – Tribeca
97 Warren St, New York, NY 10007
(212) 587-5389
Mindy Kaling, star of The Mindy Project and The Office, appears at Brookline Booksmith on Monday September, 14th at 7:00pm to sign copies of her new book Why Not Me? Purchase of the book from Brookline Booksmith required to attend. THIS EVENT HAS SOLD OUT!
Brookline Booksmith
279 Harvard Street, Brookline, MA 02446
(617) 566-6660
Press Release:
Harvard Book Store is honored and thrilled to welcome back Emmy-nominated writer/actress and Cambridge native MINDY KALING for a discussion of her latest book, Why Not Me? Mindy will be joined in conversation by renowned surgeon, writer, and public health researcher ATUL GAWANDE, MD, MPH of Brigham and Women's Hospital on Tuesday September 15, 2015 at 7:30 PM.
Tickets
Tickets go on sale online only at mindykaling.eventbrite.com on Thursday, August 13, at 9:00 AM.
Tickets are $42 and each include a signed edition of Why Not Me?, specially designed and bound by the publisher. All tickets are general admission and ticket holders will be seated on a first-come, first-served basis.
Tickets are limited to four (4) per order. The name of each ticket holder will be requested when purchasing tickets and checked at the door. Tickets are non-refundable and non-returnable.
Please Note: This event will not include a book signing.

Location & Timing
This event will take place in the beautiful John Hancock Hall at the Back Bay Events Center in Boston, on the corner of Berkeley and Stuart Streets. Doors will open at 6:30pm for our 7:30pm event. Books will be distributed to ticket holders at the event, and cannot be picked up in-store beforehand. Please note that tickets expire at 7:25pm. Latecomers will be seated at the discretion of the staff.
Why Not Me?
In Why Not Me?, Kaling shares her ongoing journey to find contentment and excitement in her adult life, whether it's falling in love at work, seeking new friendships in lonely places, attempting to be the first person in history to lose weight without any behavior modification whatsoever, or most important, believing that you have a place in Hollywood when you're constantly reminded that no one looks like you.
In "How to Look Spectacular: A Starlet's Confessions," Kaling gives her tongue-in-cheek secrets for surefire on-camera beauty, ("Your natural hair color may be appropriate for your skin tone, but this isn't the land of appropriate–this is Hollywood, baby. Out here, a dark-skinned woman's traditional hair color is honey blonde.") "Player" tells the story of Kaling being seduced and dumped by a female friend in L.A. ("I had been replaced by a younger model. And now they had matching bangs.") In "Unlikely Leading Lady," she muses on America's fixation with the weight of actresses, ("Most women we see onscreen are either so thin that they're walking clavicles or so huge that their only scenes involve them breaking furniture.") And in "Soup Snakes," Kaling spills some secrets on her relationship with her ex-boyfriend and close friend, B.J. Novak ("I will freely admit: my relationship with B.J. Novak is weird as hell.")
Mindy turns the anxieties, the glamour, and the celebrations of her second coming-of-age into a laugh-out-loud funny collection of essays that anyone who's ever been at a turning point in their life or career can relate to. And those who've never been at a turning point can skip to the parts where she talks about meeting Bradley Cooper.
Back Bay Events Center
180 Berkeley Street, Boston, MA 02116
(617) 236-1199
Join Claire Keane (Frozen, Tangled) for a Mother's day event in Venice Saturday, May 9th at 4:00 PM where she will be drawing, reading and signing Once Upon A Cloud at Ecole Claire Fontaine. There will be activities for the whole family and gifts to make for the moms in your life.
Ecole Claire Fontaine
1047 Abbot Kinney, Venice, CA 90291
Join renowned animation artist Claire Keane (Frozen, Tangled) at Vroman's Books on Saturday, March 14, 2015 at 4:00 PM for a reading, discussion and signing of her first children's book, Once Upon A Cloud. There will be refreshments, artwork and of course, books!
Meet the Author
Claire Keane is known for her past work as a visual development artist at Walt Disney Animation Studios, where she made significant contributions to recent hits Frozen and Tangled. Her father, Glen Keane, was a renowned Disney artist who oversaw the design and character development on many classic Disney films, and her grandfather, Bil Keane, was the creator of The Family Circus comics. Claire lives in Los Angeles, California, with her husband and kids. This is her debut picture book.
Vroman's Bookstore
695 E. Colorado Blvd Pasadena, CA 91101
(626) 449-5320
Claire Keane appears at Barnes & Noble to sign her new book Once Upon a Cloud on Saturday March 7, 2015 at 11:00 AM. RSVP on Facebook!
Meet the Author
Claire Keane is known for her past work as a visual development artist at Walt Disney Animation Studios, where she made significant contributions to recent hits Frozen and Tangled. Her father, Glen Keane, was a renowned Disney artist who oversaw the design and character development on many classic Disney films, and her grandfather, Bil Keane, was the creator of The Family Circus comics. Claire lives in Los Angeles, California, with her husband and kids. This is her debut picture book.
Barnes & Noble
1201 3rd Street, Santa Monica, CA 90401
310-260-9110
Press Release:
Forbidden Planet is,thrilled to offer the rare opportunity to meet Zach Parrish, Head of Animation at Walt Disney Animation Studios, at our London Megastore on Friday 13th February at 6:00pm.
Animation fans will be able to meet and chat to Zach about his work on the BAFTA and Academy-Award® nominated BIG HERO 6. Zach will be signing copies of 'The Art of Big Hero 6' and we'll have free, signed BIG HERO 6 posters to give away!
Zach Parrish oversaw the artists charged with creating the movement, emotion and physical performance of the characters in BIG HERO 6. His team included five animation supervisors and 85 animators. He joined Walt Disney Animation Studios in 2010 as a character animator for the hit feature "Tangled" before serving as animation supervisor for 2012's big-screen comedy "Wreck-It Ralph".
BIG HERO 6 is in UK cinemas now. The film has received widespread audience and critical acclaim with glowing global reviews following its world premiere at the Tokyo Film Festival and #1 US launch.
Forbidden Planet London Megastore
179 Shaftesbury Avenue, London, WC2H 8JR
Voice actor Rob Paulsen welcomes Jess Harnell and Kevin Michael Richardson to Talkin' Toons LIVE on Tuesday March 4, 2014 at 8:00 PM at the Hollywood Improv!
Press Release:
The world-famous Hollywood Improv is proud to invite you to join Emmy and Annie award winner Rob Paulsen as he talks about his experiences in voice acting!
About Rob Paulsen:
Born in Detroit, Rob Paulsen spent his childhood in Livonia and Rochester, attending Junior and Senior high school in Grand Blanc, Michigan. Rob loved cartoons like most kids but aspired to be a professional hockey player. "Fortunately, thanks to some big, strong, kid from Winnipeg who drilled me so hard my ears are still ringing, I learned around age 18 I had neither the talent nor the temperament to make a living playing hockey. So, I turned to my other passions: singing and acting."
The goal of bringing absolute believability to a fictional character, live-action or animated, is what every actor strives for. Those who are committed to their career and who combine experience, passion and skill are likely to succeed.
Those gifted with exceptional talent who focus on maximizing their potential by finding their own niche, quickly break away from the pack. After years of honing their craft and consistently delivering memorable performances in which the character impacts an indelible image on the viewer, the public and the industry take notice, singling out the best.
"I'm getting paid to do what I got in trouble for in the 7th grade," jests Rob, who won a Daytime Emmy in 1999 as "Outstanding Performer in an Animated Program" for Pinky and The Brain (Warner Bros.) Though nominated twice previously, the victory was especially sweet due to some formidable competition – fellow nominees Louie Anderson, Ernest Borgnine, Dennis Franz and Jeffery Tambor. In addition to his Emmy, Rob won back-to-back Annie Awards in 1997 and 1998. "I absolutely love what I do and thank my lucky stars for twenty-five years of full-time employment in this business," he says.
"It's a treat to portray a complex character," Rob explains about Pinky, a goof-ball mouse with funny teeth, a head filled with clouds and an inane imagination that is punctuated with a staccato laugh. "Besides … where else could I find a job where emotional outbursts and odd exclamations like 'Egad!,' 'Narf!,' 'Poit!,' 'Splonk!,' and 'Zort!' are allowed and in fact, encouraged?" With over 2,000 half-hours of animation to his credit, Rob's versatility shines in his starring roles as the voices of Yakko, Pinky and Dr. Scratch 'n' Sniff in the Peabody and two-time Emmy award-winning series "Animaniacs."
Some of Rob's other well-known animated characters include Raphael of the "Teenage Mutant Ninja Turtles," Arthur in "The Tick," the title role in "The Mask" (for a WHOLE lot less dough than Mr. Carrey, thank you), the title role in "Mighty Max," Carl Wheezer in "Jimmy Neutron, Boy Genius," Jack Fenton in "Danny Phantom," Bobble in the "Tinkerbell" series of DVDs and hopefully more to come.
Paulsen's extensive credits include on-camera roles in numerous motion pictures including Body Double, Stewardess School, Eyes of Fire, The Perfect Match, and Warlocked. His television acting credits include guest-starring roles on MacGyver and St. Elsewhere. Additionally, he is one of the most sought-after voice actors in the commercial arena, performing in over 1000 commercial spots.
As passionate about "paying it forward" as he is about his lucrative career, Rob supports various charitable organizations, particularly those benefiting children and military veterans. Rob's volunteer work with GOALmodels has been particularly rewarding. GOALmodels, a high school program in Reseda, California, is designed to inspire 9th graders to set goals and overcome obstacles in life. Blending his life experiences with passion for his work, his presentations are informative, entertaining and inspiring. In his leisure time, Rob enjoys golf, riding his motorcycle and occasionally lacing up his skates for another chance to relive his past glory on the rink. He spends the majority of his free time with his wife, Parrish, and their two Yorkshire terriers, Pooshie and Tala.
Hollywood Improv
8162 Melrose Ave, Los Angeles, CA 90048
Anime Boston is proud to announce five new Guests of Honor for the 2014 convention! Please join us in welcoming Wendee Lee, Kyle Hebert, Cristina Vee, Patrick Seitz, and Tom Wayland!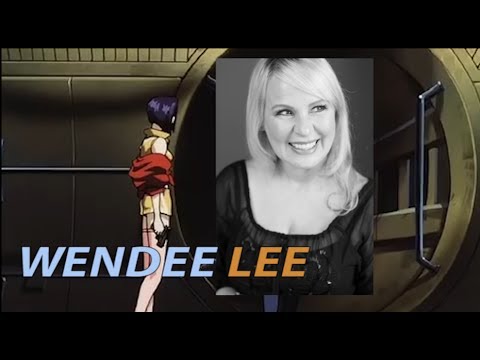 Wendee Lee is an American voice actress. While she has done voice work for many video games as well as several episodes in the Power Rangers franchise, she is particularly known in anime. With 240 credits to her name, she is one of the most prolific English voice-over actresses in history.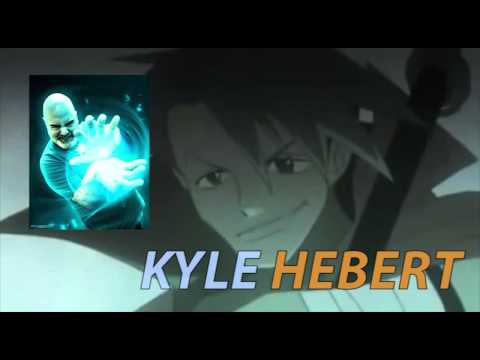 Kyle Hebert is a Los Angeles-based anime and video game voice actor whose credits include Wreck-It Ralph/Street Fighter (Ryu), Naruto (Kiba), Bleach (Aizen, Ganju), League of Legends (Ezreal, Jarvan, and Graves) and Gurren Lagann (Kamina). He is best known as the Narrator and Teen Gohan from the Funimation dub of Dragonball Z. His current roles include Tenkai Knights (Commander Beag) and Digimon Fusion (Dorulumon, Ballistomon). Other fan faves include Blue Exorcist (Bon Suguro), Fire Emblem Awakening (Frederick, Validar), Fullmetal Alchemist (Vato Falman), Tales of Symphonia (Richter Abend) and Star Ocean (Dias, Arumat, Crow).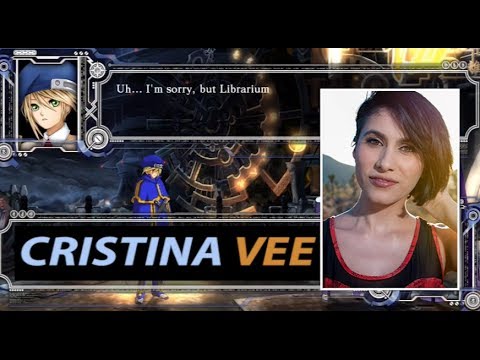 Cristina Vee is a voice actress from Los Angeles, CA. Since getting her first large anime roles in 2007, Cristina has voiced over 100 characters in both animation and video games. Anime fans know her Mio Akiyama in K-ON!, Alisa Bosconovitch in Tekken Blood Vengeance, Homura Akemi in Madoka Magica, Louise in The Familiar of Zero, and Morgiana in Magi: The Labyrinth of Magic, to name a few.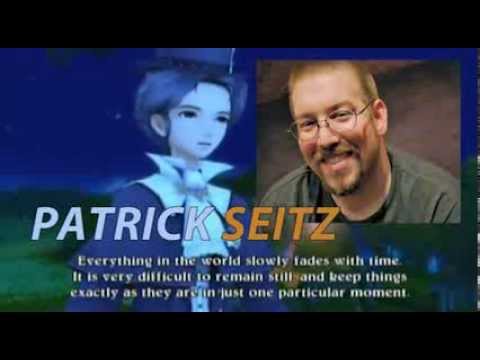 Patrick Seitz's anime roles include Franky in One Piece, Sky High in Tiger & Bunny, Germany in Hetalia, Agil in Sword Art Online, Senji in Deadman Wonderland, Simon in Durarara, Laxus in Fairy Tail, Sloth in FMA: Brotherhood, JP in Redline, Agni in Black Butler, Motochika Chosokabe in Sengoku Basara, Nekozawa in Ouran High School Host Club, Isshin Kurosaki in Bleach, and Grimmer in Monster.
Tom Wayland is proud to have made a long and successful career out of his most favorite things – acting, directing, and making raucous, loud rock and roll music. Tom has produced and/or directed hundreds of anime programs such as Now & Then, Here & There, Revolutionary Girl Utena, Alien Nine, The World of Narue, Ichi the Killer, Mew Mew Power, Magical Do Re Mi, GI Joe, and currently serves as the voice director on the hit series Pokemon.
About Anime Boston:
Anime Boston is an annual three-day Japanese animation convention held in Boston, Mass. Anime Boston 2014 is scheduled for Friday, March 21 through Sunday, March 23 at the Hynes Convention Center and Sheraton Boston Hotel. More information about Anime Boston can be found at www.animeboston.com.
About New England Anime Society:
The New England Anime Society was founded in 2001. Based in Massachusetts, The New England Anime Society, Inc. is an organization dedicated to furthering public education and understanding of the Japanese language and culture through visual and written media. More information about The New England Anime Society is available at www.neanime.org.