Press Release:
A Super Hero For Every Generation
Warner Bros. Entertainment and DC Entertainment Celebrate Batman's 75th Anniversary
New Batman 75th Commemorative Logo Unveiled
To mark the milestone 75th anniversary of DC Comics' Batman, Warner Bros. Entertainment and DC Entertainment have revealed plans for a year-long celebration befitting the world's most popular Super Hero. Highlights of the anniversary program, which starts today, include a new commemorative 75th anniversary Batman logo and an exclusive "Cape/Cowl/Create" art exhibit, featuring 20 contemporary artists' interpretation of The Dark Knight's iconic cowl headpiece and cape from the upcoming Batman: Arkham Knight videogame. There will also be 75th anniversary-related activities across all of Warner Bros. Entertainment throughout the year.
First appearing in the comic book Detective Comics #27, which hit newsstands on March 30, 1939, featuring artwork by Bob Kane and a script by Bill Finger, Batman emerged from the shadows to become the world's most popular Super Hero and dominate all media. In feature films, TV shows, radio, video games, publishing and merchandise, this most human of Super Heroes has battled some of fiction's greatest villains using his intellect, cunning and an arsenal of gadgets to further his quest for justice.
"Batman is an incredibly important property with multi-generational appeal across all of the Studio's businesses, and we're proud to celebrate this milestone anniversary," said Kevin Tsujihara, Chief Executive Officer, Warner Bros. Entertainment. "From billion-dollar blockbuster films to TV, home entertainment, video games and consumer products, The Dark Knight continues to resonate with audiences worldwide and rightfully deserves his place as a global pop culture icon for the ages."
Batman is the single most successful Super Hero film franchise in history and there have been more theatrical movies released based on Batman than any other comic book character. In video games, the Batman Arkham franchise is also the most successful Super Hero game concept ever. Batman consistently breaks records in every incarnation of his character and remains the gold standard by which all other comic book sales are measured.
"Batman is one of the greatest characters ever created, in comics or elsewhere, and even after 75 years he continues to wildly fascinate fans. He is an integral part of pop culture and has successfully captured the imagination of the entire world," said Diane Nelson, President of DC Entertainment and President & Chief Content Officer, Warner Bros. Interactive Entertainment. "The origin of Batman, Bruce Wayne and the famous citizens of Gotham are legendary and likely a story you know inside out, even if you've never picked up a comic book in your life, and that speaks volumes to the character's immense popularity and the constructs of the original mythology."
The first published adventure of The Bat-Man (as he was then known) was in the May 1939 issue of Detective Comics #27, conceived of and drawn by a 22-year-old Kane with his frequent collaborator, Bill Finger, scripting the story. The character was so successful, that one year later the first comic book devoted exclusively to the Caped Crusader's adventures, Batman #1, hit newsstands. In that issue, Batman battled The Joker and Catwoman for the first time.
Now, DC Entertainment and the Studio's various divisions, including Pictures, Television, Animation, Interactive Entertainment, Home Entertainment and Consumer Products, will mark this extraordinary 75th anniversary with a range of highly anticipated events and products.
The new commemorative logo, also released today across social media and websites, takes its cue from the famed Bat symbol, and features block-style lettering of "75 Years." The mark will be rolled out on Batman-related promotions, products and initiatives.
Key activities planned for the Batman 75th anniversary celebration include:
DC Entertainment – DC Entertainment has an action-packed year filled with new Batman titles, commemorative issues and variant covers, including the recently released special edition of Detective Comics #27 commemorating Batman's first appearance in the book in 1939, the new weekly series Batman Eternal launching April 9, and upcoming exclusive Batman variant covers planned for San Diego Comic-Con International in July.
Batman Day – DC Entertainment is also partnering with thousands of comic retailers, book stores and libraries for "Batman Day" on Wednesday, July 23. Each location will host a Batman 75th anniversary celebration and offer fans a free, special edition Batman comic.
Interactive Entertainment – Warner Bros. Interactive Entertainment has invited celebrated fashion designer Asher Levine to create a cape and cowl based on the Batsuit of the recently announced Batman: Arkham Knight videogame developed by Rocksteady Studios. Favorite contemporary artists will have the opportunity to use the replicas as a blank canvas to produce their own, original interpretations of Batman's iconic attire for an all new "Cape/Cowl/Create" art exhibit that will be showcased at San Diego Comic-Con International in July.
Home Entertainment – Warner Bros. Home Entertainment will bring fans an array of new Batman titles throughout the year, including the highly anticipated release of the Batman '66 TV series for the first time ever. Other new releases include animated films Son of Batman (May 6) and Assault on Arkham (summer 2014). Additionally, a 25th Anniversary Edition of Tim Burton's Batman feature film will be released in the fall.
Animation – Warner Bros. Animation has created two all-new Batman animated shorts set for debut in April, with fan-favorite producers Bruce Timm (Batman: The Animated Series) and Darwyn Cooke (Batman Beyond) each presenting a unique and familiar take on the Batman animated universe. In addition, Timm will participate in a Batman 75th all-star panel at WonderCon in Anaheim on Saturday, April 19, which will also feature an exclusive premiere of Cooke's animated short based upon Batman Beyond.
Television –Warner Bros. Television is in production on the pilot episode of the highly anticipated Gotham, a new one-hour drama for FOX which explores the origin stories of eventual police commissioner James Gordon and the villains that made Gotham City famous. In Gotham, Detective Gordon (Ben McKenzie – Southland) will encounter a familiar cast of characters – including a young Bruce Wayne – as he fights to keep the city safe. Executive producer Bruno Heller (The Mentalist, Rome) wrote the pilot, which is being directed by executive producer Danny Cannon (CSI series, Nikita)
Pictures – As Batman's 75th anniversary is celebrated in 2014, Warner Bros. Pictures will begin production of Zack Snyder's untitled Superman/Batman film starring Henry Cavill, who reprises his role as Superman/Clark Kent, and Ben Affleck as Batman/Bruce Wayne. The film, slated for release summer 2016, will bring the two most iconic Super Heroes of all time together for the first time on the big screen.
Consumer Products – Warner Bros. Consumer Products has partnered with an array of licensees to celebrate Batman's 75th Anniversary through special edition and limited-release products. From the classic 1960s TV series to modern day comics, Batman's presence will be larger than ever in celebration of his legacy through everything from toys to t-shirts.
DCComics.com – For the latest information and exclusive content celebrating Batman's 75th anniversary, visit www.Batman75.com. The dedicated section on DC Comics' website launches today with the Batman 75 Sweepstakes which offers one lucky fan a one-of-a-kind prize package.
Via Toucan Blog:
Comic-Con International 2014 volunteer registration filled up in mere minutes this year, but that doesn't mean you can't still give back to the pop culture community (and score free admission to WCA) by volunteering for WonderCon Anaheim 2014!
On Monday, March 3, volunteer registration for WonderCon Anaheim will open at 9:00 AM Pacific Time. You must be 16 years or older by March 31, 2014 to volunteer at WonderCon Anaheim and you must have a valid and confirmed Comic-Con Member ID. To register to volunteer for WonderCon Anaheim, simply log in to your Comic-Con Member ID account after 9:00 AM and click the "Volunteering" tab. Then select the "Click Here to Register" link, and you're on your way!
You may volunteer any or all of the days of the show. For each day you volunteer you get a free badge. Assignments are 2–3 hours long and do not require any special skills, other than a great attitude and a willingness to help your fellow convention goers. When not on assignment, volunteers get to enjoy all that WonderCon has to offer, with the same privileges of a paying attendee. Take a stroll through our expanded Artists' Alley or check out one of our popular comics panels. WonderCon Anaheim 2014 will host the most hours of programming ever in its history!
Although we are unable to provide housing, travel, or meals for our WonderCon Anaheim volunteers, we're sure you'll meet new people, make new friends and have a ton of fun!
Via Toucan Blog: 
Nine More Guests for WonderCon Anaheim 2014!
We're finalizing our guest list for WonderCon Anaheim and these 9 additional great pros have signed on for the show, which will be held April 18-20 (Easter weekend!) at the Anaheim Convention Center.
Kiera Cass, author, The Selection Series (The Selection, The Elite, The One)
Tommy Lee Edwards, artist, The Question, Wolverine, Turf
Cully Hamner, artist, co-creator, RED; artist, The Shade, Blue Beetle
Georges Jeanty, artist, Buffy the Vampire Slayer, Majestic
Jim Lee, co-publisher, DC Entertainment; artist, Justice League, Superman Unchained
Jim Pascoe, writer, Undertown, Hellboy Animated
James Robinson, writer, Starman, Invaders, Fantastic Four
Gail Simone, writer, Batgirl, Red Sonja, Tomb Raider
Mark Waid, writer, Daredevil, The Indestructible Hulk
Click here for bios and larger photos of all of our WCA 2014 special guests!
WonderCon sets their 2014 dates, Maleficent gets a trailer, and lots and lots of cosplay in this week's Scene on the Web.

Mattel and NECA preview some SDCC exclusives, we get a look at the Pacific Rim footage from WonderCon, Some geeky girls get fed up and angry, and lots more.
The cast of the NBC show Revolution, including Daniella Alonso, Zak Orth, David Lyons, Tracy Spiridakos, Elizabeth Mitchell, Billy Burke, and co executive producer and writer on the show David Rambo spoke at Wondercon 2013, and Convention Scene's own Richard Oh was there.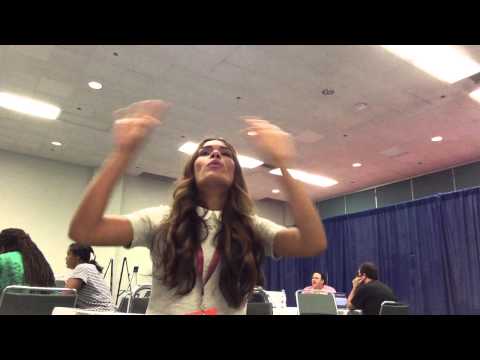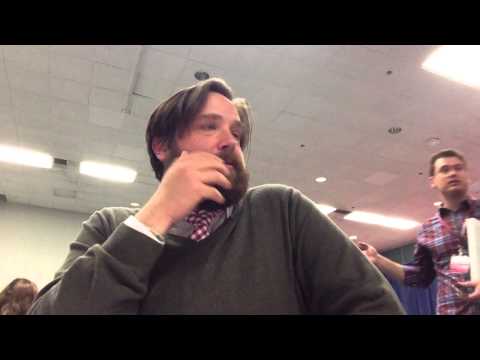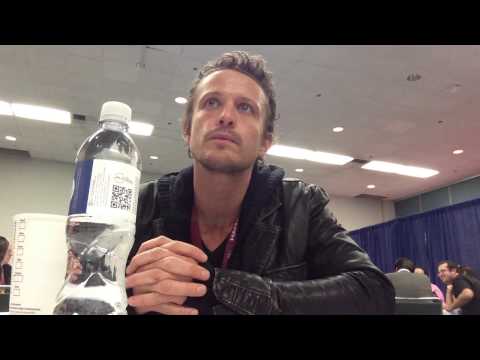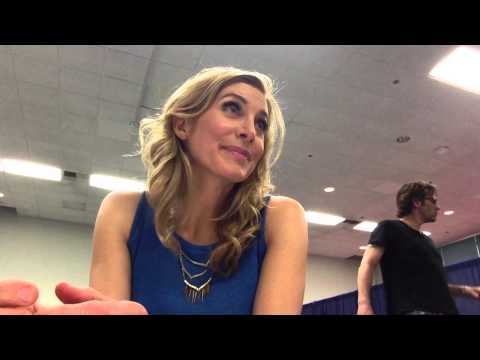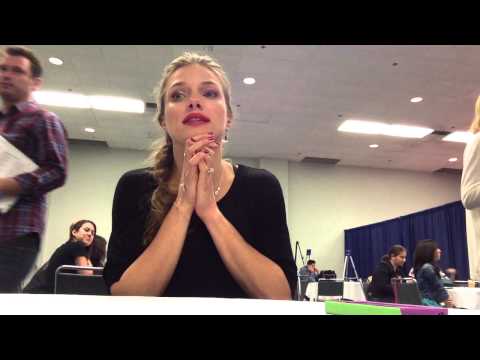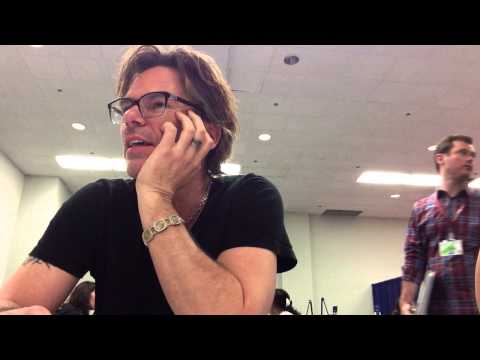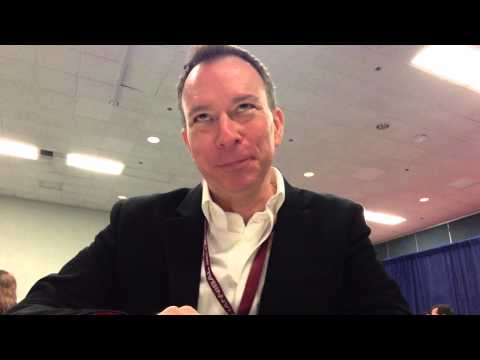 On March 29-31, 2013, Anaheim was home to Wondercon 2013! With the decision to keep Wondercon in Anaheim this year, I couldn't help but wonder if this was a permanent move. The numbers seem to support that decision, with record numbers attending the show, backing with CCI's reputation of entertaining fans with celebrities, comic book superstars, and amazing vendors! In addition, it's proximity to Disneyland is always a big plus for any guy wanting to entertain the whole family.
The show floor was bigger this year, almost replicating the 2 show floor model that ECCC used this year. Also, the huge convention center dome was used to house movie and TV stars to promote their latest works. It was definitely a well run show, and this reporter definitely had a great time talking to fans, artists, and celebrities. Wondercon definitely put on a great show, and whether it's in Anaheim or San Francisco, and I can't wait for next year!
Now, on to the amazing things I got to see at the show:
Welcome to Wondercon 2013!
My first stop: joining the long line of fans for the Wondercon exclusives of Mondo!
Ron Lim signing some Thanos related books in Artist Alley.
Jim Steranko signing some Nick Fury books at his booth.
Admiring the beautiful Arrow statue on display at the DC booth…
And then bumping into some fans on the show floor.
The awesome display at the Oblivion booth.
And a Rocketeer behind the banner posing for fans.
Shredder and Deadpool yelling and random people on the floor. Instant comedy.
Deadpool creator Rob Liefeld sketching for fans all weekend.
Kristin Kreuk posing for photographers at Wondercon for Beauty and the Beast!
A Superman fan dressed up for the premiere for Superman Unbound.
Batman rogues running amuck at Wondercon.
Scott Snyder, Jim Lee, and Alex Sinclair, signing at the DC booth at the end of the day.
Marc Silvestri sketching for fans all weekend on his birthday!
Stan Lee came by and wishing Marc a happy birthday!
An amazing Witchblade cosplayer delighting Marc and his fans!
Excited fans waiting in line for Pac Rim.
I got to meet the talented artist Ethan Castillo in the Dan Slott line! Here's a piece that was inspired by Humberto Ramos.
Dan Slott showing Scott Snyder some love at his signing.
The cast of Revolution sharing a laugh at Wondercon.
Mark Waid talking to the Boom Studios crew.
Humberto Ramos working on a commission at Wondercon.
The crowd waiting for Joss Whedon's Much Ado About Nothing panel.
Joss Whedon and the Much Ado about Nothing cast at their Sunday morning panel.
Olly Moss and Mike Mitchell signing at the Mondo booth!
The Arrow cast pose for pictures at Wondercon!
Packed house, even on Easter Sunday!
Speaking of Easter, only Wondercon can get zombie Jesus and PSY together.
And now, onto some more cosplay pictures.
Cute dogs get so much love.
Ghost Rider judging attendees.
C is for cookie (and comics)!
Yoshi and Mario hanging out on the show floor.
DOOOM!
Rocky VII?
Stay Puft Marshmallow Man!
An awesome paper Mario.
The best Guy Gardner costume I've ever seen.
One. Punch.
The coolest spot at Wonder Con.
The couples that cosplay together, stay together.
He-Man and She-Ra!
Cyclops and Jean Grey!
Spidey and Deadpool teamup!
Don't get on the list! Don't miss out on Wondercon next year!
Cosplay, celebrities, and more. Photos, reports, and videos as we find them. Keep coming back or submit your own links.
Dark Horse Comics has announced their booth signing and panel schedule for WonderCon 2013! Free comics and/or prints with each signing while supplies last.
Tickets for signings at the Dark Horse booth (#819) will be distributed from the opening of WonderCon on Friday, March 29. Please note that lines may be capped or tickets issued for any signing as needed. Inquire about your favorite signings as early as possible. Some restrictions apply. All events are subject to change.
FRIDAY, MARCH 29
12:00 p.m. BEANWORLD signing with creator Larry Marder
Free Beanworld action figures and sketch cards
2:00 p.m. CAPTAIN MIDNIGHT signing with writer Josh Williamson
Free 11" x 17" print featuring art by Felipe Massafera
3:00 p.m. AVATAR: THE LAST AIRBENDER signing with writer Gene Yang
TICKETED EVENT
Free 5.5" x 8.5" print featuring art by Gurihiru
5:00 p.m. STAR WARS: DAWN OF THE JEDI signing with inker Dan Parsons
Free Dawn of the Jedi #1 while supplies last
6:00 p.m. USAGI YOJIMBO/47 RONIN signing with creator Stan Sakai
Free 47 Ronin #1
Check out the Usagi Yojimbo: Way of the Ronin iOS game
SATURDAY, MARCH 30
10:00 a.m. HUSBANDS signing with cocreators Jane Espenson and Brad Bell
Free 5.5" x 8.5" print featuring art by Ron Chan
11:00 a.m. NUMBER 13 signing with artist/writer Robert Love and writer David Walker
Free Number 13 comic
12:00 p.m. AVATAR: THE LAST AIRBENDER signing with writer Gene Yang
TICKETED EVENT
Free 5.5" x 8.5" print featuring art by Gurihiru
1:00 p.m. X signing with artist Eric Nguyen
Free 11" x 17" print featuring art by Eric Nguyen
2:00 p.m. BUFFYVERSE signing with artist Georges Jeanty, writer Andrew Chambliss (Buffy the Vampire Slayer), and writer Christos Gage (Angel & Faith)
Free Buffy the Vampire Slayer Season 9 and Angel & Faith comics, Angel and Spike buttons, and Whedonverse wristbands
3:00 p.m. STAR WARS signing with artist Carlos D'Anda and colorist Gabe Eltaeb
TICKETED EVENT
Free 5.5" x 8.5" print featuring art by Carlos D'Anda and Gabe Eltaeb from the upcoming Star Wars #4 issue
4:30 p.m. MIND MGMT signing with creator Matt Kindt
Free 11" x 17" MIND MGMT print
SUNDAY, MARCH 31
10:00 a.m. THE ART OF REMEMBER ME signing with DONTNOD art director Aleksi Briclot, DONTNOD creative director Jean-Max Moris, and Capcom producer Mat Hart
Free 11" x 17" The Art of Remember Me print
12:00 p.m. STAR WARS: DARK TIMES signing with writer Randy Stradley
Free Star Wars: Dark Times—Fire Carrier #1
1:00 p.m. THE LAST OF US signing with Naughty Dog creative director Neil Druckmann
Free 11" x 17" print featuring art by Julián Totino Tedesco from the upcoming comic The Last of Us: American Dreams
3:30 p.m. STAR WARS: LEGACY VOLUME II signing with writer/artist Gabriel Hardman and writer Corinna Bechko
TICKETED EVENT * Limit five comics per person
PANELS
FRIDAY, MARCH 29
12:30 p.m.–1:30 p.m. Avatar: The Search for Zuko's Mom, Room 208AB
SATURDAY, MARCH 30
1:30 p.m.–3:00 p.m. Comics Arts Conference Session: Focus on Matt Kindt, Room 210BCD
6:00 p.m.–7:00 p.m. Buffy Season 9: The Final Arc! Room 207BCD
SUNDAY, MARCH 31
1:00 p.m. Spotlight on Jane Espenson with Brad Bell, Room 207
2:00 p.m.–3:00 p.m. Star Wars Comics in 2013! Room 207 BCD
Press Release:
Archaia will be exhibiting at WonderCon Anaheim 2013 in Anaheim, Calif. during the weekend of March 29-31. You can find us at Booth 609! Confirmed Archaia creators in attendance include:
Chris Northrop (writer: the upcoming The Reason for Dragons)
F.J. DeSanto (writer: Immortals: Gods and Heroes, the upcoming Cyborg 009)
Khang Le (creator and story: HAWKEN: GENESIS)
Moro Rogers (writer/artist: City in the Desert)
R.J. Ryan (writer: Syndrome, the upcoming The Joyners in 3D)
Saurav Mohapatra (writer: the upcoming Mumbai Confidential)
Tom Pinchuk (writer: Hybrid Bastards!)
John Chandler (writer/artist: The Skrumps)
Sam Humphries (writer: Fraggle Rock)
Paul Morrissey (writer: Fraggle Rock)
Heather Nuhfer (writer: Fraggle Rock)
We will also be presenting a panel during WonderCon. Please join us!
Saturday, March 30, 11:30a.m. – 12:30p.m., Room 208AB Archaia Presents: Writing for Comics – Writing a script for comic books and graphic novels is not unlike writing one for a film or TV show, but there are marked differences. Telling an artist to "go crazy" on a panel isn't always the best option. What are some of the things aspiring comic book writers should know, and what are some resources they have available to them? Join a lively discussion with Archaia graphic novelists R.J. Ryan (Syndrome, The Joyners in 3D), Chris Northrop (The Reason for Dragons), Saurav Mohapatra (Mumbai Confidential, Devi), F.J. DeSanto (Immortals: Gods and Heroes, Cyborg 009), Mike Kennedy (Bleedout, Star Wars), and Tom Pinchuk (Hybrid Bastards!) as they talk about their experiences and give their advice on how you can write a really great comic script!
Signing Schedule at the Archaia Booth (#609) (Signing times are subject to change. Please check the Archaia booth for updates.)
FRIDAY, March 29 12-1pm Paul Morrissey and Heather Nuhfer (Fraggle Rock) 1-2pm John Chandler (The Skrumps) 2-3pm Moro Rogers (City in the Desert) 3-4pm R.J. Ryan (Syndrome, The Joyners in 3D) 4-5pm Saurav Mohapatra (Mumbai Confidential) 5-6pm Tom Pinchuk (Hybrid Bastards!) 6-7pm John Chandler (The Skrumps)
SATURDAY, March 30 11am-12pm  Moro Rogers (City in the Desert) 12-1pm  John Chandler (The Skrumps) 1-2pm Khang Le (HAWKEN: GENESIS) 2-3pm Chris Northrop (The Reason for Dragons) 3-4pm Saurav Mohapatra (Mumbai Confidential) 4-5pm F.J. DeSanto (Immortals: Gods and Heroes, Cyborg oo9) 5-6pm Sam Humphries, Fraggle Rock 6-7pm Tom Pinchuk (Hybrid Bastards!)
SUNDAY, March 31 12-1pm  Paul Morrissey and Heather Nuhfer (Fraggle Rock) 3-4pm  Moro Rogers (City in the Desert) 4-5pm  Paul Morrissey and Heather Nuhfer (Fraggle Rock)