William Shatner signs on Thursday October 6, 2011 at 12:30 PM!
About this Author
William Shatner is the author of nine Star Trek ® novels, including the New York Times bestsellers The Ashes of Eden and The Return. He is also the author of several nonfiction books, including Get a Life! and I'm Working on That. In addition to his role as Captain James T. Kirk, he stars as Denny Crane in the hit television series from David E. Kelley, Boston Legal — a role for which he has won two Emmy Awards and a Golden Globe. More information is available at williamshatner.com.
Barnes & Noble
555 Fifth Avenue, New York, NY 10017
212-697-3048
Press Release:
TOP 10 MUST SEES AT FAN EXPO CANADA™
The ultimate four-day fan experience adds Heroes star HAYDEN PANETTIERE and the one and only WILLIAM SHATNER to line-up!
TORONTO, ON (August 17, 2011) – Only eight more days until FAN EXPO CANADA™ arrives in Toronto!   Canada's premier combined gaming, horror, comic, science fiction and anime event – the third largest in the world – is celebrating 17 years of Comic-Con North!  This year's expanded four-day festival takes place August 25-28, 2011 at the Metro Toronto Convention Centre showcasing more than 600 exhibitors and retailers covering over 250,000 square feet.
Tickets to FAN EXPO CANADA™ are on sale in advance until August 21st and available at the door.  Prices range from $79 (DELUXE Fan Expo Pass); and SINGLE Fan Expo Passes from $40, $30 and $25.  All prices include HST and are available through the FAN EXPO CANADA™ website, www.fanexpocanada.com.
In addition to NEW features and events including Nerd Speed Dating, fans can also expect returning popular favourites such as Canada's largest costume Masquerade, Artist Alley, Sketching Duels, National Gaming Tournaments and, of course, celebrity autograph and Q&A panels.  For the complete programming schedule, visit www.fanexpocanada.com.
TOP 10 MUST SEES AT FAN EXPO CANADA
CANADA'S LARGEST COSTUME MASQUERADE - SATURDAY NIGHT ONLY! 8PM (All genres) If you've never been to a masquerade or costume play, THIS is the one to attend!  This annual event features creative fans showcasing their original costumes derived from the comic, sci-fi, horror, anime and fantasy worlds – all on stage for a chance to win bragging rights.  Master of Ceremonies, Gordon Rose, brings you the most popular event of the weekend and the largest show of its kind in Canada!
(Saturday, Aug. 27, 8 pm, Hall G)
NERD SPEED DATING (All genres)
For the first time ever, speed dating is coming to FAN EXPO CANADA™!  Come and enjoy good music, great company, and the thrilling potential to meet your soul mate!  Each genre will have its own session and is free for all attendees!  This is the perfect opportunity to seek out like-hearted individuals at the biggest fan party of the year!  This event is for adults 18 years of age or older.
(Thursday-Saturday, various times, Room 803)
TELETOON CANADA PRESENTS THE WORLD PREMIERE OF "STAR WARS: CLONE WARS"
Season Four, Episode One (Sci-Fi)
The season will be an exciting one where viewers will see the heroic Jedi Knights and their clone army fight to preserve order.  Season four will show efforts met with strong resistance from the massive Separatist droid army.  Escalating and expanding into uncharted corners of the galaxy, Star Wars: The Clone Wars grows with exotic adventures and enhanced animation.  Within the galactic battle, fearsome foes from the past return to settle the score, including lethal adversaries such as bounty hunter Cad Bane and the monstrous Savage Opress.  Hosted by TELETOON at Night's Fred Kennedy, fans in attendance will get the chance to win one of three mystery prize packs to be revealed onsite.
(Saturday, Aug. 27, 5 pm, Room 718)
SKETCHING DUELS (Comic)
Check out your favourite comic artists as they go pen to pen!  The original art they produce goes up for grabs once they're done!  An amazing experience to witness, these friendly competitions show who's got the edge in comic book illustration!
(Thursday-Sunday, various times, Room 716)
STAR WARS – JEDI SCHOOL (Sci-Fi/Fantasy)
Lightsaber Dueling Demo & Workshop.  How do Jedis do it?  It looks so cool!  Find out here.
(Saturday, Aug. 27, 4 pm, Room 715B)
501ST GRAND MARCH
Have your cameras ready as the 501st Legion of Stormtroopers march the floor en masse as they travel to the location of their much looked forward to Grand Assembly photo opportunity.  When they get rolling they can't stop, so get your shot and then get yourself to the Gallery on 800 for the Assembly.
(Saturday, Aug. 27, 5 p.m., 800 Level)
REMEMBERING FRIGHTENSTEIN
Join VICTORIA PRICE and producer/co-star MITCH MARKOWITZ as we take a walk down memory lane of The Hilarious House of Frightenstein, Canada's legendary monster kid's show starring Vincent Price and Billy Van.  Moderated by Rue Morgue's Paul Corupe!
(Friday, Aug. 26, 5 pm, Room 715B)
ANIMOTION J POP DANCE (Anime)
Coming to you from the heart of downtown Toronto, Fan Expo is proud to present our annual J-Pop dance. Featuring a mix of the hottest hits from the hottest shows, to classics everyone remembers and loves, ANIMOTION promises to give you the beats to unleash your inner dance machine!
LOLITA FASHION 101 (Anime)
Lolita,a Japanese street fashion know for its intricate and delicate doll-like look, has become one of the most recognized street stylesin Japan, and is now a popular movement in North America.  Members of 'The Southern Ontario Lolita Community' will give you an opportunity to find out all about this growing fashion style and how to get involved in it!  Check out the fashion show too!
(Sunday, Aug. 28, 1 pm, Room 707; Fashion Show, Sunday, Aug. 28, 1:30 pm, Room 718)
VIDEO GAME TOURNAMENTS and CARD TOURNAMENTS (Gaming)
GX offers the largest destination for live competitive console and PC gaming tournaments featuring all the latest and hot titles.  GX has been the site of the Canadian National Championships for Magic: the Gathering, Pokemon, and UFS Universal Fighting System, and is hosting the national championship for the Great Canadian Board Game Blitz.  FAN EXPO CANADA™ is home to the largest gathering of gamers in the country!
(Daily, various times and locations)
FAN EXPO CANADA™ recently announced its stellar line up of celebrity guests comprising of the world's most legendary names in pop culture, many of today's hottest film and television stars, as well as industry luminaries including:
Sci-Fi / Fantasy:
ANTHONY DANIELS (Star Wars)
ELIZA DUSHKU (Dollhouse)
TOM FELTON (Harry Potter)
LARRY HAGMAN and BARBARA EDEN (I Dream of Jeannie)
LEE MAJORS (The Six Million Dollar Man)
HAYDEN PANETTIERE (Heroes) – NEW
KATEE SACKHOFF (Battlestar Galactica)
ROBERT J. SAWYER (Bestselling author of Flashforward)
WILLIAM SHATNER (Star Trek) – NEW
KEVIN SORBO (Hercules)
SAM TRAMMELL (True Blood)
Horror:
ROBERT ENGLUND (A Nightmare On Elm Street)
JOHN WATERS (Legendary director of Pink Flamingos, Multiple Maniacs, Serial Mom)
MARTIN LANDAU (Ed Wood) – NEW
JOHN ASTIN (The Addams Family)
DOUG BRADLEY (Hellraiser)
HEATHER BREWER (NY Times bestselling author of The Chronicles of Vladimir Tod)
LANCE HENRIKSEN (Aliens)
VICTORIA PRICE (Daughter of Vincent Price and author of A Daughter's Biography)
STEVEN SEVERIN (London Punk pioneer and founder of Siouxsie And the Banshees)
Comic:
CHRIS CLAREMONT (Legendary Comic Writer) – NEW
DAVID FINCH (Batman:The Dark Knight Artist) – NEW
JOE KUBERT (Legendary Comic Book Artist)
ADAM KUBERT (Artist of ASTONISHING SPIDER-MAN & WOLVERINE)
ANDY KUBERT (Artist of BATMAN & FLASHPOINT)
JEFF SMITH (Cartoonist Guest of Honour – Creator of BONE)
DOUG SNEYD (Legendary Playboy cartoonist)
CLAY MANN (Artist — X-Men: Legacy) – NEW
Anime:
JASON DELINE, SHAWN MEUNIER (Stars of Bakugan)
MIKE MCFARLAND, CHRIS SABAT (Stars of Dragonball Z)
JUNKO MIZUNO (Acclaimed manga artist)
VIC MIGNOGNA (Star of Fullmetal Alchemist:Brotherhood)
VERONICA TAYLOR (Star of Pokemon)
Gaming:
JARETT CALE, GEOFF LAPAIRE (Pure Pwnage)
ROBIN D. LAWS (Author – Dungeons & Dragons, Heroquest)
ED GREENWOOD (Author of Forgotten Realms)
VICTOR LUCAS, SHAUN HATTON (The Electric Playground)
For the complete list of celebrity guests, go to www.fanexpocanada.com.
TICKET DETAILS: All advance ticket sales are available August 21st through the Fan Expo Canada
website: www.fanexpocanada.com.  (All prices include HST)
DELUXE Fan Expo Pass: $79 — BEST VALUE, LIMITED QUANTITIES
·        Includes unlimited access to Fan Expo Canada for up to 4 days
·        Access to Special Expo Preview on Thursday, August 25 at 2:00 pm
·        (Excludes special ticketed events and anything otherwise noted)
SINGLE Fan Expo Pass:
·        Includes unlimited access Fan Expo Canada on specified date
·        (Excludes special ticketed events and anything otherwise noted)
Thursday, August 25, 2011
(starting at 4pm)
Friday, August, 26, 2011
Saturday, August 27, 2011
Sunday, August 28, 2011
$25$30
$40
$30
SHOW DETAILS:
WHEN: AUGUST 25- 28, 2011
Thursday, August 25Friday, August 26
Saturday, August 27
Sunday, August 28

WHERE:

2:00 pm – 4:00 pm (Special Preview for Deluxe Pass holders)
4:00 pm – 9:00 pm
10:00 am – 8:00 pm
10:00 am – 8:00 pm
10:00 am – 6:00 pmMetro Toronto Convention Centre South Building
222 Bremner Blvd, Toronto, Ontario, Canada
For more information visit, www.fanexpocanada.com
Dragon*Con is celebrating its 25th anniversary this year Labor Day weekend, September 2-5, in Atlanta. As usual, they have a stellar line up of guests including stars from Firefly, Babylon 5, True Blood, The Walking Dead, Star Wars, Buffy the Vampire Slayer, Battlestar Galactica, Farscape, Smallville, Stargate SG-1, and Star Trek including William Shatner and Leonard Nimoy. For comic book fans, they have the likes of Stan Lee, George Perez, Cully Hamner, and lots more.
We have their latest commercial for you as well their Progress Report below: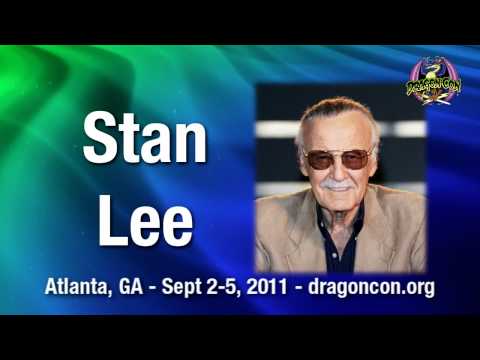 [issuu layout=http%3A%2F%2Fskin.issuu.com%2Fv%2Flight%2Flayout.xml showflipbtn=true documentid=110720164126-958c5350dc2549aabcc169e263a17f90 docname=2011-dragoncon-progressreport-webversion-final-3 username=dragoncon loadinginfotext=2011%20Dragon*Con%20Progress%20Report showhtmllink=true tag=charity width=590 height=440 unit=px]
William Shatner's cry of "Khan!" in Star Trek 2: The Wrath of Khan is well remembered by fans, and EPIX, producers of the new The Captains documentary, gave fans at Comic-Con International in San Diego the chance to be give their own renditions as well.
Entertainment Earth and Bif Bang Pow! have announced a number of celebrity signings for their booth (#2343) at Comic-Con International: San Diego, including Todd McFarlane, William Shatner, and Larry Kenney.
Press Release:
EPIX AND WILLIAM SHATNER BEAM "THE CAPTAINS" FROM COMIC-CON
William Shatner to appear with Avery Brooks and moderator Kevin Smith on July 22
Online Event 'EPIX Live from Comic-Con' will connect fans across the U.S.
New York, NY, June 23, 2011 – EPIX, the premium entertainment channel, video-on-demand and online service announced today that it will preview its original EPIX Picture, The Captains, at this year's Comic-Con(R) in San Diego on Friday, July 22. William Shatner will talk about the original documentary he produced and directed, an in depth look at the actors who have played Star Trek Captains in the films and television shows. Avery Brooks, who played Captain Benjamin Sisko in Star Trek: Deep Space Nine, will join Shatner on a panel at Comic-Con moderated by Kevin Smith Friday, July 22, which will include exclusive clips and an audience Q&A.
Following the panel, Shatner will participate in EPIX Live from Comic-Con, an online Q&A on EpixHD.com which will allow fans across the U.S. to interact with the iconic writer-actor-producer-director. EPIX Live from Comic-Con with William Shatner will be produced by EPIX in partnership with San Diego affiliate, Cox Communications, which carries EPIX as part of its "Movie Pak" offering.
The Captains will make its world premiere July 22 at 8:00 pm EDT on EPIX and EpixHD.com as the centerpiece of SHATNERPALOOZA, a celebration of William Shatner's film and television work running on the EPIX linear channel, EPIX SVOD service and EpixHD.com from July 21 through July 30. SHATNERPALOOZA kicks off with a 48-hour marathon that will also include the world television premiere of William Shatner's Gonzo Ballet, an award winning EPIX Pictures original that takes an inside look at the staging of famed choreographer Margo Sappington's ballet set to the music and spoken word of Shatner's 2004 album, "Has Been." Shatner produced and stars in the documentary which includes appearances by composer Ben Folds and actor/musician Henry Rollins. Also featured will be the complete collection of the six original Star Trek films starring William Shatner in his seminal role as Captain Kirk, plus other rarely seen and sometimes controversial films including The Intruder, Big Bad Mama, Disaster on a Coastliner and Broken Angel, along with some highly entertaining TV fare like a classic 1964 episode of Outer Limits, a dazzling turn as the first host of Iron Chef and a no holds barred TV roast.
Comic-Con attendees will be invited to see The Captains on EpixHD.com as part of a two-week free trial offer.
"From film and TV icon to hipster hero, William Shatner is a man of many talents," said EPIX President and CEO Mark Greenberg. "We are proud to celebrate him as actor, producer, director and cultural phenomenon and to bring his contributions to fans at Comic-Con and on EPIX and EpixHD.com."
About EPIX
EPIX, a joint venture between Viacom Inc. (NYSE: VIA and VIA.B), its Paramount Pictures unit, Metro-Goldwyn-Mayer Studios Inc. (MGM) and Lionsgate (NYSE: LGF), is a next-generation premium entertainment channel, video-on-demand and online service launched on October 30, 2009. With access to more than 15,000 motion pictures spanning the vast libraries of its partners and other studios, EPIX provides a powerful entertainment experience with more feature films on demand and online and more HD movies than any other service. It is the only premium service providing its entire monthly line-up of new Hollywood titles, classic feature films, original series, music and comedy specials through the linear channel, video-on-demand and online at EpixHD.com, the leading online destination for movies. EPIX has made the commitment to deliver the industry's most expansive online collection of movies, making more than 3,000 titles available on EpixHD.com. The service is available to over 30 million homes nationwide through distribution partners including Charter Communications, Cox Communications, DISH Network, Mediacom Communications, NCTC, Suddenlink Communications and Verizon FiOS. For more information about EPIX, go to www.EpixHD.com.
Press Release:
ORLANDO MEGACON ANNOUNCES 2011 GUEST UPDATES
MegaCon, the largest comic book, anime, gaming and multi media event in the Southeast, will take place March 25th – 27th, 2011 at the Orange County Convention Center in Orlando, FL.
MegaCon Guests of Honor
Comic Book Legend Stan Lee and Star Trek Icon William Shatner
Comic book guests just added: Joe Jusko (Vampirella, Wolverine/Hercules), Greg Horn (Elektra, Emma Frost), Arthur Suydam (Marvel Zombies, Deadpool) and Darwyn Cooke (Justice League: The New Frontier, Batman/The Spirit)
Media Guests just added: James Marsters (Buffy/Angel)
New Event just added Speed Dating held on Friday and Saturday only!
Now available: Stan Lee advance autograph tickets and VIP tickets. These tickets guarantee an autograph with Stan Lee. Autographs will also be available at a first come first serve basis but these autographs will be limited. Check the website for additional information.
Also available: William Shatner VIP special evening event. Check the website for additional information.
Other events include: children events provided by the Skiffytown Heroes, paint and take room, RPG & LARP gaming events, anime events, LAN room, belly dancing, Indy Film Festival, movie trailers screening room, Saturday evening dance, and professional panel rooms.
The MegaCon guest list is constantly growing. Check www.MegaConvention.com frequently for more updates.
MegaCon 2011
Orange County Convention Center
Orlando, Florida
March 25th – 27th, 2010
Contact Info: info@megaconvention.com or www.megaconvention.com
Press Release:
Exclusives Abound at Wizard World Chicago Comic Con! And for the first time EVER, Michael Golden's artwork will be featured as part of the VIP Package for the premiere upcoming pop-culture event!
Wizard World Chicago Comic Con is the place to be to collect exclusive prints, books, die cast cars, toys and other items, as more than 30 different pieces will be available only at the event, August 19-22 at the Stephens Convention Center in Rosemont, Ill.
But this eye-catching Power Girl piece by the co-creator of X-Men's Rogue, is available ONLY as part of the VIP exclusives. And it's certainly no mystery why Mr. G. was picked as part of this special promotion for the show.
During his career, Golden has been an editor at DC Comics as well as senior art director at Marvel Comics, and has worked on numerous movie production projects, including some currently in development. His art has been the focus of gallery shows in places as diverse as New York, Gijon and Barcelona, Antwerp and Brussels, and his class on storytelling has been conducted in Spain, Brussels, Canada, and the United States.
In addition to his groundbreaking art on titles such as "The 'Nam," "Micronauts,"  "G.I. Joe Yearbook," "The Avengers," "Batman," and "Dr. Strange," Golden's recent work can be seen on the covers of "Heroes for Hire," "Exiles," "Nightwing," "Uncanny X-Men," "Hulk Team-Up," "Wonder Woman," and  "Spiderman 1602," among much more! Books on his work include the recent publications "Excess: The Art of Michael Golden," "Modern Masters: Michael Golden," "Heroes and Villains," and "MORE Heroes and Villains," most of which will be available from Michael in artist's alley while supplies last.
Chicago Comic Con will easily be one of the top conventions of the year. And joining Golden at the event will be Eva Ink Artist Group contemporaries Mark Texeira and Steve Scott.
Currently Texeira is finishing up a Punisher limited series for Marvel Comics, and you no doubt know him from his stunning work on Ghost Rider, Moon Knight, Black Panther, Conan, and much more. Mark will have copies of his books "Babes and Brawn," and "Tex: The Art of Mark Texeira," at the show. 
Artist Steve Scott recently completed stints X-Men Forever, a Green Lantern special project and is currently working on a Batman story at DC Comics as well. At Wizard Chicago, Steve will be offering copies of his new sketchbook, "Steve Scott Sketches," while supplies last, as well as some exclusive prints!
This year's WWC also includes an impressive line-up from Hollywood including William Shatner, Linda Hamilton, James Marsters, Adam West, the Final Five Cylons from Battlestar Galactica, Linda Blair, Nicholas Brendon, Clare Kramer, Claudia Christian, Richard Roundtree, Julia Jones and many many more!
The line-up from the world of illustration and comics is also pretty amazing, and includes, along with Golden, Texeira, and Scott: Joe Madureira,  Arthur Suydam, Brian Pulido, J. Scott Campbell, Jim Calafiore, William Christensen,  Bill Sienkiewicz, Greg Horn, Stuart Sayger, Jill Thompson, Billy Tucci, Ethan Van Sciver, Leo Leibelman, James O'Barr,  Mike McKone, Geof Darrow, Gary Friedrich,  David Mack, Renee Witterstaetter, Mike Grell,  and tons more! It can certainly be said that Chicago Comic Con boasts one of the largest Artist Alley in the country!
In fact, this amazing event features over 500 special guests and celebrities from the world of comic books, film & television, wrestling, pop culture and more will be in attendance, and you will not want to miss out! And don't forget to sign up for the VIP package featuring that fantastic Michael Golden Power Girl print as well!
Chicago Comic Con runs from August 19-22, 2010 at the Rosemont Convention Center. For more information, go to: http://www.wizardworld.com
For more information on commissions, and appearances of artists Michael Golden, Mark Texeira, Steve Scott and Eva Ink Artist Group, contact Renee at: evaink@aol.com
Press Release:
To begin with, we have our first media guest, none other than the original Captain James T. Kirk – WILLIAM SHATNER! Mr. Shatner will be appearing Saturday only, with a possible Sunday appearance depending on his schedule. Our media announcements are just beginning, but what better way to kick it off than with a bang!
In terms of comic guests, we have a number of guests who are making their very first appearance at ECCC, including: GEOF DARROW (The Matrix), MIKE MCKONE (Avengers), JONATHAN HICKMAN (Fantastic Four), GUY DAVIS & JOHN ARCUDI (B.P.R.D.), DAN SLOTT (Amazing Spider-Man), YANICK PAQUETTE (Batman), CLIFF CHIANG (Detective Comics) and returning favorites like STEVE MCNIVEN (Old Man Logan), J.G. JONES (Wanted), JIM CHEUNG (Young Avengers), FRANK CHO (Ultimates), MIKE CHOI (X-Force), MARK BROOKS (X-Men), ERIK LARSEN (Savage Dragon) and many more. You can view the complete list here…
Lots more announcements coming soon, as always, stay tuned here and also check us out on Twitter http://www.twitter.com/emeraldcitycon and the ECCC website for the latest updates!
Press Release:
William Shatner to Land Helicopter on the USS Midway at Comic-Con for the Launch of Myouterspace.Com!
Tune in and Watch William Shatner's LIVE Webcast on Myouterspace.com, July 23rd at 7:30 PST
STUDIO CITY, Calif., July 21 /PRNewswire/ — Myouterspace.com, a new Social Network created for those passionate about Science Fiction, will officially launch with William Shatner who will soar over the San Diego Harbor in a helicopter, landing onto deck of the USS Midway Aircraft Carrier at Comic Con. William Shatner's Myouterspace.com launch will be held at the Tweet House on the USS Midway from 7:30pm-9:30pm PST on Friday, July 23, 2010.
Comic-Con is a natural magnet for the fans, as the world will be watching Mr. Shatner interview other celebrity guests and industry professionals. Shatner fans from around the world can follow the link to our live transmission page on Myouterspace.com and follow a live Twitter chat.
"I am excited about the possibilities that are happening at Comic Con," said Mr. Shatner, host of Myouterspace.com. "The brand new platform for creativity in film, in gaming, and in animation is now coming alive on Myouterspace.com. With Tweet House on the USS Midway, and a great team of partners, can you get more with it?"
"The team at Myouterspace has worked extremely hard towards this exciting event," said Sammy Oriti, Co-Founder of Myouterspace.com. "Bill is an innovator; a truly incredible visionary and it will a great moment when he lands his helicopter on the flight deck. All I can say is that I have the coolest job in the world…I work with William Shatner in a Sci-Fi virtual universe!"
Myouterspace.com is dedicated to providing fans with amazing content, while connecting talented users with creative opportunities in music, graphic design, entertainment, acting, film production, and writing. Myouterspace.com generates Sci-Fi projects for film, television and the web by allowing registered users to participate alongside industry professionals and connect with other users in the business. William Shatner, host of Myouterspace.com, engages with the online community by creating video messages to fans, overseeing feature productions, providing his professional critique to users, and promoting Myouterspace.com on Twitter, Facebook, and major media outlets.
With the support of William Shatner and an innovative twist on social media, Myouterspace.com is poised to be a presence in the Sci-Fi community.
Sponsorship/advertising inquiries; sales@adplayerz.com, or 800-557-4165, Ext. 202. Visit www.myouterspace.com and www.adplayerz.com.