Marc Bernardin welcomes LaToya Morgan, Akela Cooper, Deric A. Hughes, and Evan Narcisse to the Scum & Villainy Cantina on Monday, February 19, 2018 at 7:00 PM.
Press Release:
After you see the movie join us for a lively and insightful discussion of Marvel's Black Panther. Moderated by Fatman on Batman host Marc Bernardin (Castle Rock, Genius, Static Shock) with special guests: LaToya Morgan (Into the Badlands, Turn: Washington's Spies), Akela Cooper (Luke Cage, American Horror Story, The 100), Deric A. Hughes (The Flash, Warehouse 13), and Evan Narcisse (Rise of the Black Panther comic, journalist).
They will discuss the latest chapter in the Marvel Cinematic Universe and offer insight from their unique and perspectives as Geeks, Hollywood creatives, and African Americans.
All proceeds from ticket sales will be donated to charity.
Please be aware this discussion will include spoilers.
Two drink minimum. Doors open at 7pm. No Refunds. 21+
Tickets available at the link…
Scum & Villainy Cantina
6377 Hollywood Boulevard Los Angeles, CA 90028
Press Release:
Early bird pricing EXTENDED for Planet Comicon Kansas City! Purchase NOW for the best price of the year!
This year, Planet Comicon Kansas City promises to deliver an incredible list of comic creators, special guests, and an entire universe of cosplay, collectibles, and interactive fun…not to mention a full slate of panels and demos for adoring aficionados, aspiring artists, and curious collectors of all ages. Planet Comicon Kansas City has grown to be one of the top 25 pop culture and comic book events in the country by attendance and you do not want to miss one minute.
ACT NOW to take advantage of early bird pricing for a 20% discount on Friday and Sunday single day, adult and youth admissions.
Deadline for purchase at this special pricing has been EXTENDED to November 20, 2017. You will not see a better deal. And don't forget that Planet Comicon Kansas City is your best value for the entire family – children 7 years old and under are free!
Special guests! Comic creators! The excitement is building!
We're thrilled to announce the addition of celebrated comic creators Megan Levens (Buffy The Vampire Slayer, Star Trek, Spell on Wheels), Jai Nitz (Co-Creator Suicide Squad's El Diablo, Co-Creator Dream Thief), Geof Darrow (Shaolin Cowboy, The Big Guy and Rusty the Robot Boy, Hard Boiled), and Kyle Strahm (Spread, Downfall, Octane Bloodstain). They will be joining an ever-growing list of celebrities, fellow comic creators, and cosplayers coming to Planet Comicon Kansas City in 2018!
Currently scheduled to appear include:
Jason Aaron Scalped, Star Wars, Southern Bastards, Thor
CW Cooke Solitary, Stillwater
Abby Darkstar Cosplayer & Gamer
Amy "Lita" Dumas WWE Hall of Fame
Chad Hardin Harley Quinn, Temerity
Ryan Hurst Sons of Anarchy, Outsiders, Bates Motel
Amy Jo Johnson Power Rangers, Felicity
Jae Lee Inhumans, Dark Tower, Batman/Superman
Charles Martinet Voice of Mario and Luigi
B. Clay Moore Hawaiian Dick, the Whistling Skull, Savage, Endless Summer
Michael Rooker The Walking Dead, Guardians of the Galaxy
Sean Schemmel Dragon Ball Z
Mark Sheppard Supernatural, Battlestar Galactica, Warehouse 13, Firefly
Sting WWE Hall of Fame
Trish Stratus WWE Hall of Fame
Freddie E. Williams II Batman/Teenage Mutant Ninja Turtles, He-Man/Thundercats Series
Many more creator and celebrity guests will be attending the show. Follow us on Facebook and Twitter or stay tuned to our website each week for more guest announcements.
Actress Kelly Hu appears in conversation with Dante Basco on Thursday, July 6th at 7:00 PM for WeOwnthe8th.
The Great Company
1917 Bay St, Fl 2nd, Los Angeles, California 90021
(323) 250-2434
Rob Archer and Tony Gray appears at The Silver Snail on Wednesday, July 22, 2015 from 5:00 till 8:00 PM to promote the release of Issue #2 of Tales of the Incredible Conduit, as well as the upcoming Pixels movie, in theatres July 24.
Rob and Tony will be signing and selling comics and prints from Tales of the Incredible Conduit #2, whose title character is modeled after Rob. Rob will also have prints from his various TV and movie spots available for sale.
Rob Archer Bio
At 6'6" and 285 lbs, Toronto native, Rob Archer is best known for his hulking role of Bruce in the Showcase/ Syfy hit, Lost Girl. at the same time he was also a fan fave recurring character on Defiance, playing the entire race of Biomen for three seasons.
Over the past five years, he's appeared in many shows and movies including Red, Transporter: The Series, Mutant X, Kick Ass 2, Beauty and the Beast, Warehouse 13, Flashpoint, and the upcoming Pixels.
The Silver Snail
329 Yonge Street, Toronto, ON M5B 1R7
416-593-0889
Felicia Day (The Guild, Geek & Sundry) appears at the Coolidge Corner Theatre on Wednesday, August 12, 2015 at 6:00 PM for a reading of her new book! A signing follows at Brookline Booksmith.
Press Release:
When Felicia Day was a girl, all she wanted was to connect with other kids. The internet was in its infancy and she became an early adopter at every stage of its growth—finding joy and unlikely friendships in the emerging digital world. Now Felicia's world is filled with creativity, video games, and a dash of feminist activism—just like her memoir. Showcasing Felicia's hilarious and unique voice, You're Never Weird on the Internet (Almost) is proof that everyone should celebrate what makes them different and be brave enough to share it with the world, because anything is possible now—even for a digital misfit.
This event will take place at the Coolidge Corner Theatre and requires tickets, which are $5 each, or free with the purchase of You're Never Weird on the Internet (Almost) from Brookline Booksmith. After the reading, a book signing will take place at Brookline Booksmith, and all are welcome to attend.
Tickets available at the link! Tickets are SOLD OUT for this event but there will be a standby line at the theater and a free signing afterwards at the store!
Coolidge Corner Theatre
290 Harvard Street, Brookline, MA 02446-2908
617-566-6660
Felicia Day (The Guild, Geek & Sundry) appears at the Housing Works Bookstore Cafe on MONDAY, AUGUST 10, 2015 AT 7:00 PM!
An evening with Felicia Day, including a Q&A and book signing.
We are partnering with WORD Bookstores for this event. Your pre-purchased copy of You're Never Weird on the Internet (Almost) is a general admission ticket to Felicia Day's talk at the bookstore and guarantees entry to the bookstore for the event. You will receive your book the night of the event. Note: Seating is limited and available on a first-come, first-served basis. The bookstore will close at 6PM to setup the event and reopen at 6:30PM. The event will begin at 7PM. WORD Bookstore will be on hand to sell books.
Please visit this link to WORD Bookstore to pre-order your book; your pre-order is a ticket to the presentation.
Please note: Photography is allowed, but Ms. Day will not pose for pictures in the signing line. Ms. Day will sign only copies of You're Never Weird on the Internet (Almost)
Housing Works Bookstore Cafe
126 Crosby Street New York, NY 10012
(212) 334-3324
Kate Mulgrew (Capt. Janeway on Star Trek: Voyager, Red on Orange Is The New Black) signs her new memoir BORN WITH TEETH at Barnes & Noble in Union Square on Wednesday April 15, 2015 at 7:00 PM.
Barnes & Noble – Union Square
33 East 17th Street, New York, NY 10003
212-253-0810
Anime Boston announces another round of guests including Yoko Shimomura, Christine Marie Cabanos, Ellyn Stern, Richard Epcar, Mona Marshall, and Michael Sinterniklaas! Meet them at the Hynes Convention Center in Boston, MA on April 3-5, 2015! Tickets available now through www.animeboston.com.
Yoko Shimomura may be one of the most celebrated women in video game music today. Best known to US audiences for bringing us the music of Kingdom Hearts, she has many other instantly recognizable credits to her name including: Street Figher II, Parasite Eve, Front Mission, the Xenoblade Chronicles, Legend of Mana, and Radiant Historia.
She can be heard in the March 2013 release of Kingdom Hearts HD 1.5 ReMIX and the July 2013 release of Mario & Luigi: Dream Team. In August of that same year PRESS START (a video game orchestra
concert) included music from her Xenoblades and Legend of Mana works in the Top 10 People's Choice. Shortly afterward in 2014 her first independent live concert "Shimomura Yoko 25th Anniversary LIVE – THANKS!" was held at the FM Hall in Tokyo. Two extra performances were added, and all 3 critically acclaimed shows sold out! By March 2014, her second Best Of album, mem`oria, was released by Square Enix.
Her current projects span a wide variety of industries, and include composing the music for such highly anticipated titles as Final Fantasy XV and Kingdom Hearts 3 as well as teaching music and performing.
---
Christine Marie Cabanos is a voice over actress based out of Los Angeles. She is most known for her roles in Anime and Video Games. Some of her most notable roles include Azusa Nakano in K-On!, Madoka Kaname in Madoka Magica, Shiemi Moriyama in Blue Exorcist, Mako Mankanshoku in Kill La Kill, Silica Sword Art Online, Minori Kushieda Toradora!, Haruka in Oblivion Island, the titular character of Squid Girl in SQUID GIRL, Minawa Ando in Mahoromatic: I'm Home, General Pisti in Magi, Michi Kondo in Lagrange, Ruka Asato in Accel World, Reina and Mew in Pokemon Origins, Filia in Skullgirls, Marie Rose in Dead or Alive: Ultimate, Chiaki Nanami in Danganropa 2, Nepgear in the Hyperdimension Neptunia series and Keina Sawaya in Aterlier Meruru.
She's also appeared in video games such as Time and Eternity, Fairy Fencer F, Tales of Xillia 2, Ragnarok Online 2 ,Witch and the Hundred Knight and Mugen Souls Z.
---
Ellyn Stern is a classically trained actress, voice actress, director and writer, whose career spans from film, to television, to stage. Ellyn is widely known for her voice work and the wide range of characters she has played. She has done hundreds of characters. She started in anime with the original Robotech series – in which she played numerous characters.
Ellyn is currently working on two different Disney shows.
Ellyn is featured in the new animated feature Wrinkles, starring Martin Sheen and Matthew Bodine.
VOICED:
Martha Vist Carbine in Gundam Unicorn, Dorothy in True Crimes: Hong Kong, Masaki Kurosaki and Ichigo's Mom in Bleach, Miyuki Goto in Noein, Jack's Mom in MAR, Haraway in Ghost in the Shell 2 – Innocence, Rosalind in Armitage III, Himeno in Fight!! Spirit of the Sword, Sayaka in Metal Fight Miku, Moru in Vampire Princess Miyu, Hiroshis Mom in Zenki. The Great Miracle in Zentrix, Parome in Genma Wars, Keiko Misaki in Patlabor 3, Mini Pato, Digimon, BoBoBo-Bo Bo BoBo, Mobile Suit Gundam – The Movie Trilogy, Bushido Blade 2, Lupin the Third, Fighting Spirit and Technoman, Veronica Vera and other characters in Shadow Hearts, to name just a few.
Other cartoons include Wings of Honnesmise, Samurai X, Little Punk, Honey Bee Hutch, Wisdom of the Gnomes, Macross I, II, III, Tom Sawyer, Captain Schnauzer, Gigi and many others.
She has voiced lead voices in many live action feature films that have been adapted into English including Academy Award winners Cinema Paradiso, Belle Epoque, Eat, Drink, Man, Woman, Kika, Mostly Martha, Babbette's Feast, Women on the Verge of a Nervous Breakdown, Fencing Master, Widow of St. Pierre,and Amores Perros, Mission Kashmir, Iron Monkey, The Emperor and the Assassin, Onmyoji-Ying-Yang Masters, Le Femme Nikita, Tae Guk Gi, Shiri, to name a few.
DIRECTED
Ellyn has recently directed the dub of Star Wars into the Navajo language, the first time a film has ever been dubbed into any Native American language.
Other films she has currently directed into English: Farewell My Queen and Delicacy.
She also directed and voiced Jade Cacoon, Aero Wings 1 and 2, Super Magnetic Neo and Galerians. Other games include Inherit The Earth and Abby.
ON FILM
Ellyn starred in Jessie's Girls, co-starred in Duchess and The Dirtwater Fox, co-starred in Fatal Charm, and Prisoner in the Middle aka Warhead.
On television she's done numerous shows, American Carrott, Charlie's Angels, and recurring characters on General Hospital, Santa Barbara and Days Of Our Lives.
RECENTLY
Ellyn co-stars in Milk and Honey with Debbie Allen, produced by Idris Elba.
Ellyn is also starring in Blood on Canvas, a legal drama.
Other recent films include starring in The Waiting Room, Eldad, Both Thumbs, Electronica 2, The Other Way and IMA.
Ellyn starred as the Queen in Exit the King by Ionesco, adapted and translated by Geoffrey Rush, who won a Tony for it on Broadway in 2009.
Ellyn also played Jacqueline Kennedy at the Kirk Douglas Theatre, in We'll Never Be Young Again, the story of JFK's assassination, in which the horror of that day is recalled. She also starred in Mrs. Warren's Profession as Mrs. Warren, and starred in Apple, an award winning play.
She is set to star in the play Toyer, a psychological thriller.
---
Richard Epcar is one of the hardest working men in show business, having voiced over 400 characters in games, animation and anime.
Best known as the voice of Batou in Ghost in the Shell, The Joker in several Batman games including Injustice: Gods Among Us (Fighting Game of the Year!) and Ansem in Kingdom Hearts.
He's voted one of the Top 20 Video Game Voice Actors of all Time and Top 20 Anime Actors of all time by IMDB!
Starting out in Robotech, you've heard him in Legend of Korra, Jojo's Bizarre Adventure, Blood Lad, Lupin the Third, Monster, Naruto, Bobobo-Bobobo, Transformers, Bleach, Kenshin, GTO, Gundam Macross, Cyber Soldier 009, Lucky Star, Digimon, X-Men, Gundam Unicorn, Babylon 5 and Power Rangers to name a few.
He's also in tons of games including Mortal Kombat as Raiden, Final Fantasy as Gaius, Saints Row, Arkham Origins, Skyrim, Infinite Crisis as the Joker, Call of Duty-Advanced Warfare, Fire Emblem: Awakening as Walhart, MK vs D.C. UNIVERSE as the Joker and Raiden, Stargate SG-1 as Gen. Hammond, Call of Duty: Black Ops, Star Wars, Transformers, X-Com, Command & Conquer, Dead or Alive 3-D, Starcraft as Dark Templar, Dead Space, Xenosaga as Ziggy, Marvel Heroes, World of Warcraft, League of Legends as Xin Zhao, Naruto, Cowboy Bebop, Samurai Warriors, Blue Dragon, Star Ocean, Splinter Cell, Guilty Gears, .Hack, Street Fighter, Medal of Honor, Space Seige, Spec-Ops, Bayonette, Catherine, Tekken, Ace Combat and Resident Evil.
Richard has voice directed many games including Arkham Origins, Dead Island: Riptide, Blue Dragon, Shadow Hearts II, Star Ocean 2 &3, Enemy Territory, Quake Wars, Unreal Tournament 3, Jackass the Game, Smackdown vs. RAW and Dead Head Fred and voice directed many shows including Ghost in the Shell 2, Robotech: Shadow Chronicles, Almost Heroes, Jungle Shuffle, The Reef, Grand Master, Noein, Digimon, Lupin the III, Fighting Spirit, Patlabor 3, Zentrix, Azumi I & II, Fearless, Better Blue, Iron Monkey, VR Troopers, Power Rangers, Ugly Better Webisodes and Old Boy to name a few.
On camera, Richard has appeared in many shows including Warehouse 13, Memoirs of an Invisible Man, Columbo, Diagnosis Murder, Matlock, Cheers, General Hospital and a lead in the soon to be released Broken Spirits.
---
Please join us in welcoming Mona Marshall to her first Anime Boston! If you haven't heard Mona Marshall's voice, you might be living under a rock. Mona takes prolific to the extreme and we are super excited to have her attend Anime Boston 2015!
Mona's voice may be best known to anime fans as: Haku in Naruto, Doraemon in Doraemon, Konekomaru Miwa in Blue Exorcist, Koushiro "Izzy" Izumi in Digimon Adventure, Motoko Aoyama in Love Hina, Ryoko in Tenchi Muyo! GXP, and Toboe in Wolf's Rain. But that's only just the beginning of her anime credentials. She's had leading roles in anime such as: Armitage: Dual Matrix, Carried by the Wind: Tsukikage Ran, Chobits, El Hazard – The Magnificent World, Kyo Kara Maoh, Last Exile, Magic Knight Rayearth, Rozen Maiden, and Street Fighter Alpha. All told, Mona has been in over 150 anime titles!
Mona is also well known in the video game world lending her voice to such titles as: .hack//G.U, Brave Fencer Musashi, Drakengard, Eternal Sonata, Final Fantasy Crystal Chronicles: Ring of Fates, Grandia III, Guild Wars Factions, Persona 3, Ratchet & Clank, Star Ocean: Till the End of Time, Suikoden V, Tales of Vesperia, and Wild Arms 4.
If that's not enough, Mona can be heard on several prominent non-anime titles as well. She is the current voice of Sheila Broflovski, Linda Stotch, Token and Bebe's Mom, and various others on South Park. She can also be recognized as Moki in Fraggle Rock, Tracy Milbanks in James Bond Jr., and Kat in Rambo. Mona has also had roles in many other shows such as G.I. Joe: A Real American Hero, Inspector Gadget, Jackie Chan Adventures, Jem and the Holograms, Rainbow Brite, The Smurfs, and Transformers.
Additionally, Mona was featured in Bang Zoom's Adventures in Voice Acting and has her own TV Tropes page!
---
Michael Sinterniklaas is a veteran of the anime industry and has worked as a ADR Director, actor, voice actor, script writer, sound engineer, mixer and producer. In 2000, Michael founded NYAV Post, a bicoastal recording studio that has worked on over 400 anime and non-anime titles.
As a director, Michael has worked on several anime shows including: Mobile Suit Gundam Unicorn, Berserk, Magic Users Club, Ah! My Goddess, Samurai Deeper Kyo, Slayers Revolution, Slayers Evolution-R, Giant Robot. He's also directed several non-anime shows including Peter Rabbit, Kappa Mikey, Robotomy, The Venture Brothers, and the Oscar nominated movies A Cat in Paris starring Anjelica Huston, Marcia Gay Harden, Matthew Modine. As well as: Ernest and Celestine starring Forest Whitaker, Lauren Bacall, Paul Giamatti, William H. Macy, Megan Mullally, Nick Offerman, Jeffrey Wright and McKenzie Foy.
Michael is also an extremely prolific and talented actor. He's probably best known as as Dean Venture in The Venture Bros, Leonardo in Teenage Mutant Ninja Turtles (2003), and Mikey Simon in Kappa Mikey, and even Funshine in The CareBears, but that's just the tip of the iceberg. He's also voiced Netherlands in Hetalia, Xellos in Slayers Revolution and Evolution-R, Gasud in Jormungand, Jessie's Seviper / Joshua / Kennedy in Pokémon, Man in Zetman, Lucemon in Digimon, Ivan Karelin / Origami Cyclone in Tiger & Bunny, Sarutobi Sasuke in Sengoku Basara, Sora and Utakata in Naruto, Jared / Jess in Speed Racer: The Next Generation, and Luppi / Nnoitra Jiruga in Bleach. He can also be heard as: Age in Patema Inverted, Masakazu Masaki in Time of Eve, and Takeru in FREEDOM. He has also appeared in video games such as: Final Fantasy XIII, Excom, GTA V, and the Lego Movie Game. Michael was also recently cast as a Marvel super hero but cannot disclose which one just yet…
Previously announced Guests of Honor include Greg Ayres, Christine Marie Cabanos. Richard Epcar, Kazuhiro Furuhashi, Lauren Landa, Cherami Leigh, LiSA, Cassandra Lee Morris, Haruo Nakajima, Yoko Shimomura, Ellyn Stern, Akira Takarada, and Koki Uchiyama.
View all of our Guests of Honor here.
About Anime Boston:
With nearly 25,500 attendees in 2013, Anime Boston is an annual three-day Japanese animation convention held in Boston, Mass. Anime Boston 2015 is scheduled for Friday, April 3 through Sunday, April 5 at the Hynes Convention Center and Sheraton Boston Hotel. More information about Anime Boston can be found at www.animeboston.com.
About New England Anime Society:
The New England Anime Society was founded in 2001. Based in Massachusetts, The New England Anime Society, Inc. is parent organization of Anime Boston and is dedicated to furthering public education and understanding of the Japanese language and culture through visual and written media. More information about The New England Anime Society is available at www.neanime.org.
Press Release:
Big Wow Comic Fest's 2014 Programs & Panels schedule will be jam packed with Artist Demonstrations, Cosplay Instruction and fun, Creator Interviews and Presentations, and so many more exciting opportunities to interact with today's most talented creators! Also, don't forget the Live Art, Superman Museum Show, Kid's Corner and so much more going on at the show.


SATURDAY MAY 17, 2014
Famous Monsters Film Fest Day One (Program)
10:00 AM – 12:00 AM
Schedule to be posted soon.
Getting Started with Copic Pens (Panel)
12:00 PM – 1:00 PM
Want to buy some Copic pens but are intimidated by the sheer number of colors? Have some and don't know what to do with them? A Certified Copic Designer will give a bare-bones introduction, explain how the color system works, how to find discount prices and hints on how to start building up your studio collection. Note: This is NOT a certification class or hands-on workshop and is best suited for people with absolutely no experience with Copics. – Room D
Top Cow (Panel)
12:00 PM – 1:00 PM
Meet with Matt Hawkins, President and C.O.O of Top Cow Productions and writer of Aphrodite IX, Think Tank, and other highly acclaimed series, for a discussion on the future of Top Cow as well as what's on all of your minds: how to break into comics! With information on Top Cow's annual Talent Hunt, the tricks of the trade, and just what it takes to make your pitch pop, this is one panel you won't want to miss. – Room A
Working with Greg Rucka… (Panel)
12:00 PM – 1:00 PM
Guest artists Michael Lark and Justin Greenwood will discuss their takes on working with writer Greg Rucka, and he with them. Michael Lark has worked with Greg on multiple occasions including Gotham Central, Punisher and their creator owned Image title Lazarus. Justin Greenwood is currently working with Greg on Stumptown. Hear from both an artist's and writer's perspective as to when they know there is a good creative match on a project and why. These creators will discuss their projects and the creative process. Moderated by David Brothers, Editor of Lazarus & Content Manager for Image Comics – Room B
Attending Guests: Justin Greenwood, Michael Lark, Greg Rucka

Collecting Batman! (Panel)
1:00 PM – 2:00 PM
Holy Grails, Batman! Celebrate the Dark Knight's 75th anniversary and Big Wow! Comicfest's exclusive Batman Museum with Bill Morrison and a panel of Batman collectors! Panelists will discuss their Caped Crusader Collections, swap stories about great finds, lament the items that got away, compare notes about where they draw the line, and reveal their most sought-after, yet-to-be-collected bat-baubles! – Room B
Attending Guests: Bill Morrison
Remembering the Ackermansion (Panel)
1:00 PM – 2:00 PM
Filmmakers Tom Wyrsch and Strephon Taylor (Remembering Playland at the Beach", Sutros: The Palace at Lands End") will present highlights from their brand new feature length film, "Uncle Forry's Ackermansions" The film is a vast tour of Forrest J Ackerman's, now gone, Los Angeles mansion-museum starting with the original Ackermansion and ending with the Acker-mini-mansion. Archival footage with hundreds photographs make up a fascinating video tour. Joining the panel will be Tom Khamis (LASFS Historian), Audience Q&A inlcuded. – Room D
Attending Guests: Strephon Taylor, Tom Wyrsch
Cultural Diversity in Comics (Panel)
2:00 PM – 3:00 PM
Positives and negative strides towards Cultural Diversity in the comics genre and film. Have there been enough strides not only in the books and films but behind the scenes? What can be done to make it better for everyone or is it fine where it is at? – Room D
Attending Guests: Kevin Bernard Grevioux, Damion Poitier, David Williams
Punchdrunk Mustache! (Panel)
2:00 PM – 3:00 PM
Join nine current and former Lucasfilm Animation Artists as they discuss the creation of the art book Punchdrunk Mustache, published last summer to great acclaim by Design Studio Press. Featuring stories and concepts created by Star Wars: The Force Unleashed artists Amy Beth Christenson, Chris Voy and Jeff Sangalli, as well as artists who contributed to Star Wars: The Clone Wars and Star Wars: Detours, Punchdrunk Mustache is a visual thrill ride! Spend time with theses talented artists. – Room C
Attending Guests: John-Paul Balmet, Will Nichols, Sean Pando, Amy Beth Christenson Smith, Chris Voy, Nate Watson
The Art of Kaiju & Master of Monster (Panel)
2:00 PM – 3:00 PM
Kaiju expert, FM guest editor, and author of the newly reprinted Eiji Tsuburaya: Master of Monster, August Ragone will be joined by Hugo Award-winning and FM cover artist Bob Eggleton to talk about how Japanese monsters have shaped Wester pop culture, influenced their personal and professional lives, and why character like Godzilla and Ultraman continue to be worldwide sensations. – Room B
Attending Guests: Bob Eggleton, August Ragone
Comics University (Panel)
3:00 PM – 4:00 PM
"Comics University", a discussion co-moderated by panelists Ed Luce (Professor in the Comics MFA Program at California College of the Arts and creator of Wuvable Oaf Comics) and Maia Kobabe (CCA Comics MFA student and creator of "The Thief's Tale" comics). Ed and Maia, along with both undergraduate and Comics MFA grads, will discuss how comics fit into the diverse undergraduate program at CCA, the myriad of professional reasons one might pursue a Master's Degree in comics. – Room D
Doug Sneyd – 50 Years of Playboy (Panel)
3:00 PM – 4:00 PM
Doug has worked for Playboy magazine since the early 1964, many remember lovely scantily (and even non-) clad "Sneyd" girls and the one-line jokes he did thru the years. Though many may not know the man behind all the great art and humour. Come hear Doug talk about his career drawing for Playboy. – Room C
Attending Guests: Doug Sneyd
Japan's Heroes and Monsters (Panel)
3:00 PM – 4:00 PM
August Ragone and his Kaiju crew will be hosting FM's panel that will feature Kenpachiro Satsuma (Godzilla, '84-'95), Bin Furuya (Ultraman), and Daisuke Ban (Kikaida, Inazuman). Each actor will tell their stories of how they came to embody these incredible roles, as well as take questions from the audience. – Room A
Attending Guests: Daisuke Ban, Satoshi Furuya, August Ragone, Kenpachiro Satsuma
Madefire (Panel)
3:00 PM – 4:00 PM
Charlie Adlard, Liam Sharp, Ben Wolstenholme and the good folk of Madefire host a talk and Q & A about opportunities for old and new creators in the digital realm, and how comics and motion books can be good for each other. A must for anybody interested in new ways of getting their work seen! – Room B
Attending Guests: Charlie Adlard, Daniel Presedo, Liam Sharp

Dan Brereton Portfolio Review (Panel)
4:00 PM – 5:00 PM
It isn't your impressive artwork alone that will land you a job or the position you're seeking, but the presentation of your artwork in your portfolio. Veteran illustrator and painter Dan Brereton will be on hand to discuss your artwork in a friendly and constructive group critique, as well as the presentation of your work. All age, skill and experience levels are welcome. – Room D
Attending Guests: Dan Brereton
CBLDF Comic Code (Panel)
5:00 PM – 6:00 PM
60 years ago, comics were put on trial in a nationally televised Senate subcommittee hearing that had shattering repercussions for this great American art form. The Comic Book Legal Defense Fund presents the shocking history of moral panic that led to this historic hearing and the birth of the Comics Code Authority, which regulated the medium's content for more than 50 years. CBLDF Executive Director Charles Brownstein tells the tale at this CBLDF presentation. – Room D
BigWOW ComicFest Art Auction (Panel)
6:00 PM – 8:00 PM
This will be your opportunity to bid on and win pieces of original collectible art, hand drawn, by numerous guests who are attending the show. All of the art will be on display in the exhibitor hall, museum gallery, throughout the day Saturday and will be available to be bid on in a blind auction format.
Come to the live auction portion of the event to bid on various pieces of art created specifically for the auction by the likes of Frank Cho, Michael Lark, Alfonso Azpiri, Frank Cirocco, Rich Koslowski and some published pieces contributed by Charlie Adlard, Justin Greenwood and many others! A number of the convention's guests will be on-hand to mingle at this social event and to encourage fans to bid high on their works of art! – Room B
There will be a cash bar setup in the auction room for those interested. This should be a lively and entertaining event for all. Both cash and credit cards will be accepted for your art auction purchases.
Creature Features Live! (Panel)
7:00 PM – 9:00 PM
Back by popular demand is Creature Features Live! Hosted by John Stanley and Lord Blood-Rah. Presented just as Creature Features was back in the early eighties, but on stage rather than on television. Opening dialog, feature length movie "Night of the Living Dead" a Creature Features classic, TV commercials, guest interviews, special announcements, and Living Dead in the audience. – Room A
Attending Guests: Lord Blood-Rah, John Stanley
SUNDAY MAY 18, 2014
Famous Monsters Film Fest Day Two (Program)
10:00 AM – 6:00 PM
Schedule to be posted soon.
CreaturesCon 3 (Panel)
11:00 AM – 12:00 PM
Join the CreaturesCon gang, John Stanley (Creature Features 1971 to 1984), Ernie Fosselius (Hardware Wars), Lord Blood-Rah (Movie Host), Tom Wyrsch (Writer / Director) and Strephon Taylor (November Fire) for an information-packed journey through Creature Features, TV Horror Hosting, classic Sci-Fi and Horror films, Bob Wilkins and much more. The panel will share personal memories, show rare video clips and review Creature Features favorite films. Audience Q&A included. – Room B
Attending Guests: Lord Blood-Rah, Ernie Fosselius, John Stanley, Strephon Taylor, Tom Wyrsch
Drawing The Walking Dead (Panel)
11:00 AM – 12:00 PM
Artist, Charlie Adlard, and inker Stefano Gaudiano discuss what it is like to create the images behind the hugely successful comic and tv series The Walking Dead. Charlie will explain how his art style has evolved during his tenure on the book and how having an inker allows him to work differently now. Stefano, being the newest addition to the team, shares his experiences of inking Charlie and how this project differs from his vast number of other previous collaborations. They'll discuss the controversial "All Out War" storyline and how working on a near bi-weekly schedule for a year affected how they worked. Moderated by Mark Hay, owner of Splash Page Comic Art, art dealer for Charlie & Stefano – Room A
Attending Guests: Charlie Adlard, Stefano Gaudiano
Drawing Who (Panel)
11:00 AM – 12:00 PM
Josh Adams (DOCTOR WHO, EUREKA, WAREHOUSE 13, GARDEN OF STEVEN) and Blair Shedd (DOCTOR WHO, LEGENDS OF OZ, GHOSTBUSTERS, THE RAPTOR) have both had the honor of being chosen to draw official Doctor Who comics for IDW Publishing. Josh and Blair will talk about how they got the job (and other behind the scenes stories), meeting Doctor Who cast and crew, chat about Who-fandom in general, and do a Q and A if the audience wishes. – Room C
Attending Guests: Josh Adams, Blair Shedd
Figure Drawing with Frank Cho (Panel)
12:00 PM – 1:00 PM
Free figure drawing class open to public, headed by Marvel Comics artist, Frank Cho. Cosplayer, Ivy Doomkitty, will model for this drawing class. All the audience members are encoraged to draw along
with Frank Cho, who will critique the drawings by the audience members at the end of class. – Room A
Attending Guests: Frank Cho, Ivy Doomkitty
Jack Kirby Museum (Panel)
12:00 PM – 1:00 PM
Jack Kirby is the creator or co-creator of The X-Men, Hulk Iron Man, the Fantastic Four, Captain America, The Avengers, Darkseid, Mister Miracle and hundreds more. He was probably the most prolific comics artist ever and almost every artist is inspired by him. Artists will discuss which comics led them to follow Jack, what panels they have learned from, and how hard it is to make that Kirby Krackle look right. – Room C
Attending Guests: Mark Badger, Bruce Simon
Native Americans in Comics (Panel)
12:00 PM – 1:00 PM
Ever since Native American people began drawing on rock walls, they've been part of the comic book universe. However, stereotypes persist due to the lack of Native artists or writers employed by the mainstream comics industry. Now, these artists have taken initiative and formed The Indigenous Narratives Collective and INC Comics. INC's Arigon Starr ("Super Indian") and Lee Francis IV ("Pueblo Jones") will discuss the state of Native American comics. Moderated by UC Santa Cruz's writer/poet/playwright Dr. Carolyn Dunn. – Room D
Attending Guests: Arigon Starr
Marvel Masterpiece Theatre (Panel)
1:00 PM – 2:00 PM
MARVEL MASTERPIECE THEATER ! presents a dramatic table read of the 1968 Marvel Comics classic tale unfolded in AVENGERS 59 & 60, "The Wedding of Yellowjacket & Wasp", by Roy Thomas and John Buscema. Both issues feature a number of cameos from the Marvel universe of the late Sixties, fun pop culture references of the day, amazing superhero action and sizzling dialogue ! Pages of Big John Buscema's fantastic art and storytelling will follow on the screen as our cast reads the text. – Room B
Attending Guests: Mark Badger, Dan Brereton, Damion Poitier, Liam Sharp, Jane Wiedlin
Collecting Comic Art (Panel)
2:00 PM – 3:00 PM
Have you ever wanted something from your favorite comic book? Brian Peck and fellow collectors guide you through the world of collecting comic art – from what it all means, to where to find the art. Discussing a wide range of topics from History of how this hobby started to grow and what use to happen to all the art in the old days? How computers have changed the look of (or non-existance of in some cases) original art? How the internet has changed and expanded the art hobby? How ebay has altered the collectors market? How the auction houses have impacted the hobby? Comparison of values between cover/splashes/interiors? Conservation and preservation? – Room D
Japan's Heroes and Monsters (Panel)
2:00 PM – 3:00 PM
August Ragone and his Kaiju crew will be hosting FM's panel that will feature Kenpachiro Satsuma (Godzilla, '84-'95), Bin Furuya (Ultraman), and Daisuke Ban (Kikaida, Inazuman). Each actor will tell their stories of how they came to embody these incredible roles, as well as take questions from the audience. – Room C
Attending Guests: Daisuke Ban, Satoshi Furuya, August Ragone, Kenpachiro Satsuma
CBLDF Auction (Panel)
3:00 PM – 4:00 PM
Top creators Terry Moore, along with some guests to be announced will create live art before your eyes. The only rule is that it would have been forbidden by the Comics Code! Join the CBLDF and these great creators as they talk censorship and make once-in-a-lifetime art! Get a chance to watch live art made before your eyes, learn about censorship, and bid to win the pieces made here to benefit the Comic Book Legal Defense Fund. – Room B
Attending Guests: Terry Moore
Comics And Comics (Panel)
3:00 PM – 4:00 PM
Geeks Assemble! "Comics and Comics" is all-fanboy stand-up comedy, presented by the nerdiest comedians in the multiverse. From comic books to video games, from anime to Dr. Who, from Star Wars to Star Trek, from Dungeons and Dragons to that one episode of Thundarr the Barbarian where the evil wizards have this race to determine who gets the Helmet of Power, you can rest assured that all geek bases will be covered! – Room C
The Batman Chronicles: Special Screening & Discussion (Panel)
4:00 PM – 5:00 PM
A three part short film following a young Bruce Wayne as he struggles with a corrupt justice department & faces off against a maniacal new menace hell bent on taking over Gotham. All three parts of the film will be shown, followed by a Q&A with Actor, Producer & Editor Anthony Misiano. – Room C
Attending Guests: Anthony Misiano
The Science and Fiction of Alternate Realities (Panel)
4:00 PM – 5:00 PM
The idea that there may be universes other than our own has long been a staple of fantasy and science fiction. Now physicists are telling us that there may be some truth in this idea. How much is fact and how much is fiction? Are there other universe? If there are, how similar are they to our own? Do universes "split," and if so, how? Would it be possible to travel between them. What are some of the ways these ideas have been explored in fiction — and what avenues are still ripe. – Room D
Big Wow! ComicFest – The Original Artist Friendly Convention – returns to San Jose May 17th & 18th, 2014, bringing two great days of Comic Book, Anime/Manga, Art, Sci-Fi, Fantasy, Gaming and Cosplay FUN! Many of the country's best vendors of all things cool and collectible will tempt your wallets with the perfect gifts for Geek, Fans and True Collectors, everywhere! Big Wow! ComicFest is the only major comics event in the San Francisco Bay Area this year.
Be sure to follow us on both Facebook and Twitter to stay up-to-date on all our upcoming announcements!
SacAnime welcomes MARK SHEPPARD (Supernatural, Doctor Who, Battlestar Galactica, Firefly, Leverage) along with voice actors Rodger Bumpass, J. Michael Tatum, Noah Watts, Roger Craig Smith, Johnny Yong Bosch, Sam Riegel, Yuri Lowenthal, Tara Platt, Christine Cabanos, and Cristina Vee and musical groups Eyeshine and The Slants.
SACANIME is being held on Friday, Saturday and Sunday August – 29th – 31st, 2014 at the Sacramento Convention Center and Sheraton Grand Hotel. For more information, check out our website at: www.sacanime.com
MARK SHEPPARD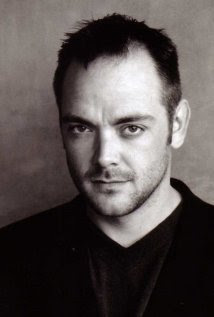 Mark Sheppard was born in London, England and began his film career in Jim Sheridan's "In The Name Of The Father" playing Guildford Four member 'Paddy Armstrong' alongside Daniel Day-Lewis. An accomplished musician, he has recorded and played drums for The T.V. Personalities, Nikki Sudden, Robyn Hitchcock, The Barracudas, Light A Big Fire, School Of Fish and They Eat Their Own, among others. On stage, he has won several theatre awards, including The 1992 Drama Critic's Circle Outstanding Achievement Award for his performance in "A Cock & Bull Story". He may be best known for his television work, as Romo Lampkin in "Battlestar Galactica", Badger in Joss Whedon's "Firefly", Ivan Erwich in Day 5 of "24", plus roles on "The X-Files", "CSI", "Star Trek: Voyager" and a host of other characters in film and television. Sheppard currently plays 'Jim Sterling' opposite Timothy Hutton on TNT's "Leverage", the Director of The Ring Organization in NBC's "Chuck", the Demon 'Crowley' in "Supernatural" for the CW, mysterious operative 'Mr. Valda' in SyFy's "Warehouse 13", and now Canton Everett Delaware III in the sixth season of the BBC's "Doctor Who". He has lent his voice to various video games and commercials as well, from "The Conduit" to "Dragon Age: Origins" and Bear Grylls' "Man vs. Wild".
RODGER BUMPASS

Emmy-nominated for the voice of Squidward on SpongeBob Squarepants, Rodger has been in acting for 38 years, and he's going to keep on 'til he gets it right. In addition to Squidward, he was the voice of Professor Membrane in 'Invader Zim', Dr. Light in 'Teen Titans', Hanover Fyst in the cult favorite 'Heavy Metal'. He has also provided various voices in many Disney and Pixar featured animated movies like 'A Bug's Life', 'Monsters Inc.', 'Cars', 'Finding Nemo', 'Treasure Planet', 'Emperor's New Groove', and more recently, 'Monsters University'.  He began his career with the National Lampoon Magazine, touring the USA and falling down in the stare a lot (on purpose). He likes kitty cats and long walks on the beach, where falling doesn't hurt as much. If you pass him in the hallway, just say "Do the voice, please," and he will gladly comply… for the nominal price of $2.37. Cash only. He does take IOUs if they involve a kiss from a pretty girl.
J MICHAEL TATUM


Discovered by Funimation warhorse and visionary ADR director Christopher Bevins, who cast him as Rikichi in 2005's Samurai 7, Tatum's inexplicable luck has held long enough to see his flag hoisted on a slew of dream roles, most notably Kyoya Otori in the hit English language dub of Ouran High School Host Club, suave, demonic Sebastian Michaelis in Black Butler and the equal parts maniacal/vulnerable Okarin Rintarou from Steins;Gate. Other characters the man still can't believe he's had the crazy good fortune to play include: Doumeki in XXXHolic, Jiro Mochizuki in Black Blood Brothers, Isaac Dian in Baccano!, Both God Eneru and Dalton in the new dub of One Piece, Komui Lee in D-Gray Man, Dororo in Sgt. Frog, the titular loveable savage of Heroic Age, Ryosuke Takahashi in Initial D, Lawrence Kraft in Spice and Wolf, Zarbon in Dragon Ball Z Kai, Scar in Full Metal Alchemist: Brotherhood, and Sir Hammerlock in the videogame juggernaut Borderlands 2. His vocal "stylings," much to the chagrin of drama teachers everywhere, he's sure, have also been featured in Romeo X Juliet, Speed Grapher, Trinity Blood, Kenichi: The Mightiest Disciple, Black Cat, Nabari no Ou, Ghost Hunt, School Rumble, The Tower of Druaga, Aquarion, Tsubasa: Reservoir Chronicles, Shuffle, Shigurui, Glass Fleet, Mushishi, Soul Eater, along with feature-length films such as Vexille, Summer Wars, and Dragon Age: Dawn of the Seeker, among many others.

And as if being involved with so many awesome shows wasn't enough, in late 2007 the fluky so-and-so tempted fate by officially branching out into ADR directing and adaptive scriptwriting for Funimation as well. His ADR directing credits to date include Aquarion, Jyu-oh-Sei, Romeo X Juliet, Big Windup, Rin: Daughters of Mnemosyne and Shikabane Hime (Corpse Princess), while his writing credits include substantial work on Ouran High School Host Club, Heroic Age, Initial D, Blassreiter, Ga Rei: Zero, Hero Tales, Legend of the Legendary Heroes, Fractale, Deadman Wonderland, Steins;Gate and Dragon Ball Z Kai.

In early 2010 he teamed up with Terri Doty and Stephen Hoff to launch That Anime Show, a web-based chat show centered on colorful, often diabolically unhinged interviews with friends and colleagues within the dubbing industry, all episodes of which can be downloaded for free at www.thatanimeshow.com

Ever the workaholic, Tatum is currently burning the midnight oil on a number of exciting projects due for release later this year. And before you ask, the "J" stands for… Well, it stands for whatever you'd like it to.
NOAH WATTS


When Noah Watts was 9 years old, his uncle gave him a Crow name. He said, "I am going to name you, Bulaagawish, Old Bull." His uncle put his hand on Noah's shoulder and continued. "That's the name Chief Plenty Coups gave your grandfather. The name refers to the buffalo bull that leads the herd. That name has good things associated with it."

A member of the Crow tribe and descendent of the Blackfeet nation, Noah Watts grew up in Bozeman, Montana, but each summer Noah goes home to the Crow reservation to camp at Crow fair with his extended family. Excelling in baseball, basketball, golf, tennis, and skateboarding as a boy, Noah also learned to ride horses, fly fish, and snowboard living in the Rockies. As part of his connection to his Native culture, Noah has been a traditional Crow war dancer since he was 6 years old, occasionally competing in contests but more often dancing for pleasure at pow pows. He is also an accomplished guitarist.

Noah has been acting on stage since fifth grade when he played the Scarecrow in a school production of Oz. In high school Noah began developing and refining his acting skills in a variety of roles that culminated in the part of John Proctor in The Crucible. Noah also worked on his acting craft in the forum of high school speech and debate contests, putting the capstone on his high school acting career by representing Montana at the National Forensic League National Tournament. His performance of the dramatic monologue "Gas" by Jose Rivera in front of 1,500 people earned him fourth place in the national tournament. High school dramatics was a catalyst for Noah's acting career. As a high school senior, Noah acted in two independent feature films. First, Noah was cast in The Slaughter Rule, playing Waylon Walks Along, a teenage Blackfeet youth. Just a few months later he landed a second role as Herbie Yellow Lodge in the feature film Skins directed by Chris Eyre. Portraying the son of an alcoholic father (Graham Greene), Noah had the third lead part and shared scenes with Native actors Greene and Eric Schweig. It was then Noah began to dream of a career in film. Noah graduated from high school and won a scholarship to attend the American Academy of Dramatic Arts in Los Angeles. After one semester at AADA, Noah was offered a part in a new Chris Eyre film entitled Skinwalkers, playing a teenage gang leader and suspected murderer, a role far different from the shy, devoted son he played in Skins. The following summer in Santa Fe and Albuquerque, he performed the lead in the Southwest Repertory Company's production of The Indolent Boys written by N. Scott Momaday. Other projects included an appearance on Literary Stages on KCRW in Los Angeles, reading a piece by W. P. Kinsella. And in the Spring of 2005 Noah was cast in an adaptation of William Shakespeare's Romeo and Juliet, entitled Kino and Teresa. He played the fierce villain Eladio (Tybalt in the original play).

Beginning with a role in the series, Sons of Anarchy, in 2009, Noah turned to television. Subsequently he acted in episodes of Native Century (2010), The Glades (2010), Big Love (2010), CSI Miami (2011), and Ringer (2012). Most recently Noah was cast as the main protagonist, Connor Kenway, in the Assassin's Creed Three video game set during the time period of the American Revolution. Noah provides voice and motion capture for half-Mohawk and half-British, Kenway.

When Crows bestow a name, they also bestow a wish, a prayer for the name's recipient. Noah's uncle wished for Noah to lead a life of distinction that would be a credit to the Crow people. Noah has a name to live up to and a destiny to follow. Noah is currently living in Los Angeles and working towards fulfilling his dream.
ROGER CRAIG SMITH


Fan favorite animation & video game voice actor Roger Craig Smith is known as the current voice behind Chris Redfield in the Resident Evil series (Resident Evil 5, 6, Marvel vs Capcom 3), as Ezio Auditore da Firenze in the Assassin's Creed games, as the current English voice of Sega mascot Sonic The Hedgehog (also in Wreck-It Ralph), as the current voice of Captain America in Ultimate Spider-Man and Avengers Assemble, as the voice of Thomas from the Regular Show TV series, and The Pulverizer in Teenage Mutant Ninja Turtles (2012 TV Series).
Roger also supplied the voice of Deidara in "Naruto: Shippuden", Temujin in "Naruto: The Legend of the Stone of Gelel." Roger's Naruto series characters include the creepy Raiga Kurosuke, smooth-talker Idate Morino, Dan, and many others. In the video game "Naruto: Clash of Ninja Revolution 2," Roger voiced both Bando and Towa. In the anime series "Code Geass," he voices the uptight Gilbert G.P. Guilford. Roger played the role of Prince Phillip, in the Disney DVD "Disney Princess Enchanted Tales: Follow Your Dreams. He voiced Curtis Miller in the animated movie "Resident Evil: Degeneration." Other gaming credits include Apsel in "Too Human," Runt in "Chicken Little: Ace in Action," and Harrison Pike in "Medal of Honor: Vanguard." He's voiced characters in "Mad World," "Metal Gear Solid 4: Guns of the Patriots," "CSI:NY The Game," Duke in "GI Joe: Rise of Cobra" "Afro Samurai: The Game," "Fracture," "Turning Point: Fall of Liberty," and Digimon World Data Squad." He narrated Say Yes to the Dress" on TLC and "Yard Crashers" on the DIY Network.
Roger Craig Smith voiced Wings Around the Globe air-racing champion "Ripslinger" in Disney's "Planes". October 25 saw the release of one of the most anticipated games of 2013, the follow up to Batman: Arkham City, which features Roger Craig Smith as the voice of the Caped Crusader himself… BATMAN!
JOHNNY YONG BOSCH

Johnny got his start as Adam Park, the Black Ranger in the original Mighty Morphin Power Rangers-a role that he played for three-and-a-half seasons on TV, two motion pictures and two special guest appearances in subsequent seasons.
Johnny is also well-known for voice acting work in numerous anime titles, including Vash the Stampede in Trigun, Kaneda in Akira, Renton in Eureka Seven, Claus in Last Exile, Sakaki in Witch Hunter Robin, Kiba in Wolf's Rain, Itsuki in The Melancholy of Haruhi Suzumiya, Ichigo Kurosaki in Bleach, Lelouch Lamperouge in Code Geass, Izaya in Durarara, and Yukio in Blue Exorcist.

Johnny's voice can also be heard in numerous video games, including Nero in Devil May Cry 4 and voiceover work in titles like .hack//G.U., Persona 4, Disgaea 3, Tales of Symphonia,  Eternal Sonata, Transformers: War for Cybertron, and Star Wars: The Old Republic.

Johnny will be appearing at SacAnime Summer 2013 for a free concert Friday and Saturday nights with his band Eyeshine! This four piece "edge rock" band, formed in West Hills, California, features Johnny and bandmates Maurice, Polo and Ginny!
SAM RIEGEL

SAM RIEGEL is a voice actor, director and writer who has voiced hundreds of popular cartoons, video games and anime series. Notable roles include Donatello in the 2003 Teenage Mutant Ninja Turtles cartoon series, Shiro Emiya in Fate/Stay Night, Viral in Gurren Lagann, Teddie in Persona 4: The Animation, Mephisto in Blue Exorcist, Array in Lagrange, Kiyotsugu in Nura: Rise of the Yokai Clan and his current role as Riven in Nickelodeon's Winx Club. Video game characters include Peter Parker/Spider-Man in The Amazing Spider-Man, Starscream in Transformers: War for Cybertron & Fall of Cybertron, Steve Burnside in Resident Evil: The Darkside Chronicles, and everyone's favorite attorney, Phoenix Wright in the upcoming Phoenix Wright 5. Between acting gigs, Sam has written scripts for Naruto, Bleach, Tiger & Bunny, and video games like ModNation Racers. He's also voice directed major game releases, among them Fallout: New Vegas (in which he also played several voices). Currently, Sam serves as the voice director for Disney's Sofia The First cartoon series, which recently ranked as the #1 preschool debut in cable television history.These days you can catch Sam co-hosting a drunken podcast with Liam O'Brien called "All Work No Play" and providing many voices to Geek & Sundry's "Fetch Quest" web series. Follow Sam on twitter at @samriegel.
YURI LOWENTHAL

Born with a D20 in one hand and a six-gun in the other, Yuri Lowenthal is a writer, actor and producer. He has had recurring roles on Gilmore Girls and Terminator: The Sarah Connor Chronicles as well as lead roles in video games Dragon Age, Prince of Persia, Fallout and many more. Best known for his voice acting work in such roles as Sasuke (Naruto), Superman (Legion of Superheroes), Jinno/Kuma (Afro Samurai), Lagoon Boy (Young Justice) and Ben Tennyson (Ben 10: Alien Force/Utimate Alien/Omniverse) as well as popular VG titles including the Persona series, .//hack series, Saints Row series and lots of anime. He has appeared in one incarnation or another in possibly every CoD title since Big Red One. He also co-authored Voice-Over Voice Actor: What It's Like Behind the Mic with Tara Platt which is available through Bug Bot Press.Yuri is currently in post-production on his production company's second feature film, the mockumentary Con Artists. And his irreverent award-winning web comedy Shelf Life, about 4 action figures on a young boy's shelf, is now in its fourth season.
TARA PLATT

Actress, author, producer and business woman, Tara's traveled the globe as a speaker, attending conventions, and has also performed internationally in film, TV, animation and theatre. Some of her on-screen credits include TV: Revenge, Parenthood, Castle, The Gilmore Girls, and Hawaii Five-0; FILM: The Call; A Girl, A Guy, A Space Helmet (she's so proud of this indie award-winner); Time & Tide; I'm Through With White Girls. She also co-produced and starred in the award-winning feature film Tumbling After, mockumentary Con Artists and irreverent web-comedy Shelf Life (now in its 4th season) with Yuri Lowenthal and their production company Monkey Kingdom Productions. In the world of voice work she's worked on numerous video games, animation titles and more, including: (Wonder Woman – DC VS MK), (Dream Girl – Legion of Superheroes), (Temari – Naruto), (Jennifer Nocturne – Ben 10), (Agnes – Tiger & Bunny)(Eastern European Player – Saints Row: The Third), (Marida Cruz – Gundam Unicorn) (Ellie Martinez – Resistance: Burning Skies).
CHRISTINE CABANOS

When it comes to animation and video games, Christine is a fan at heart. Her passion for the culture led her to pursue her voice-acting career. Her breakout role came as Azusa Nakano of "K-On!". Christine has since earned roles including Haruka in "Oblivion Island", Filia in "Skullgirls", Nepgear in the "Hyperdimension Neptunia" series, Keina Sawaya in "Atelier Meruru", roles in video games such as "Time and Eternity", "Ragnarok Online 2", the Princess in "Redline", the titular character of Squid Girl in "Squid Girl", Minawa Ando in "Mahoromatic OVA : I'm Home", Sarah in "Rozen Maiden Overture", Michi Kondo in "Lagrange: The Flower of Rin-ne", Ruka Asato in "Accel World", Madoka Kaname in "Puella Magi Madoka Magica", Shiemi Moriyama in "Blue Exorcist", Silica in "Sword Art Online" and Reina and Mew in "Pokemon Origins".
CRISTINA VEE

Cristina Vee is a voice actress from Los Angeles, CA. Since getting her first large anime roles in 2007, Cristina has voiced over 100 characters in both animation and video games. Anime fans know her Mio Akiyama in K-ON!, Alisa Bosconovitch in Tekken Blood Vengeance, Homura Akemi in Madoka Magica, Louise in The Familiar of Zero, and Morgiana in Magi: The Labyrinth of Magic, to name a few.On the video game scene she is popular for her voice work as Noel Vermillion and the Murakumo Units in the Blazblue series, Compa in the Neptunia series, Lian Shi in Dynasty Warriors, Cerebella in Skullgirls, and Riven the Exile in League of Legends. Beyond voice acting she has a large YouTube following for her singing. She provides vocals to songs in Adventure Time: Hey Ice King! Why'd You Steal Our Garbage!? and Shantae: Half Genie Hero. She currently casts and directs Skullgirls and is recognizable to eSports fans for hosting IGN's IPL 4 and 5.
EYESHINE

Formed in 2004 by frontman Johnny Yong Bosch and Maurice Salmin, Eyeshine is an Edge Rock band hailing from Los Angeles, CA. Their third album, "My Paper Kingdom" features their award winning song "Alone," whose honest and simple lyrics made a connection to a steadily growing fan base in 2009. They continued to Self Produce albums making their latest edgier album "Revolution Airwaves" and acoustic album "Like Yesterday," 10 albums on their Discography.

Eyeshine won the worldwide Ford sponsored competition "Gimme The Gig II" in May 2012. They recorded and filmed a single with the Legendary Don Was (7 time Grammy Award winning Producer – Rolling Stones, Elton John, John Mayer, etc) and Krish Sharma (Producer/Engineer – Hilary Duff, Jesse McCarney, etc) out of the "Ford Focus Studio." Which is a recording studio built into a Ford Focus by "Mad" Mike (Pimp My Ride). The one-hour special special aired on west coast television (KTLA, KTVU, and KICU).

Please check out their concert and bring a friend or two-hundred.
If you end up not liking them, feel free to throw Money, Peanut M&Ms, and Haribo Gummy Bears at them.
Or you can shower them with Vitamin Water, Red Bull and sugar-free Red Bull.
 

THE SLANTS

Portland's The Slants are the first and only all-Asian American dance rock band in the world. They offer up catchy dance beats, strong hooks, and a bombastic live show that is "not to be missed" (The Westword). The Willamette Week says "While the band may well be best experienced live, Slants releases always promise a few blistering, note-perfect singles." The music is the perfect combination of 80's driven synth pop with hard-hitting indie, floor-filling beats which fans affectionately dub as "Chinatown Dance Rock."

They've been featured on NPR's "All Things Considered," IFC TV, Huffington Post, MTV, and over 1500 radio stations, tv shows, magazines, and websites worldwide.

17 international tours, including appearances in 46 of 50 U.S states, have led to headlining showcases at major festivals such as SXSW, MusicfestNW, San Diego Comic-Con, Dragon Con. The band has also tour/provided support for The Decemberists, Mindless Self Indulgence, Girl Talk, Apl.De.Ap (of Black Eyed Peas), Blindpilot and Shonen Knife. In 2011, The Slants worked with the Department of Defense for a series of shows at U.S and NATO bases in Eastern Europe, dubbed "Operation Gratitude."

Two of their recent music videos feature martial arts choreography by Sammo Hung (The Matrix, Ip Man, & Enter the Dragon) and international stars Daniel Wu and Shu Qi.

Whether rocking music halls, anime conventions, maximum-security prisons, colleges, or army bases, it's clear that The Slants' infectious brand of "so damn good" music will leave you wanting more (MRU Magazine)