Press Release:
Boston Comic Con is excited to announce actor Seth Gilliam as our latest Celebrity Guest! He currently appears on both The Walking Dead as Father Gabriel and Teen Wolf as Dr. Deaton. Previously Seth starred on the acclaimed television series The Wire and Oz, as well as film roles in Starship Troopers, Courage Under Fire, and Still Alice. He will be on hand all three days to meet fans, sign autographs, and take photos.
He joins our previously announced media guests William Shatner, Jenna Coleman, Karen Gillan, Karl Urban, and Vic Mignogna.
Tickets are on-sale now at the link!
About Boston Comic Con:
The Boston Comic Con is a 100% independently run comic book show committed to bringing the biggest and best comic creators to New England. Run by fans for fans, Boston Comic Con is not affiliated with any other convention tour or corporate interests. Hosting over 120,000 square feet of vendors selling comic books, toys, posters, trading cards, and other pop culture memorabilia, this is a destination event for geeks of any stripe. This year's convention will be held Friday August 12th, Saturday August 13th, and Sunday August 14th at the Seaport World Trade Center, 200 Seaport Blvd, Boston, MA 02210. For more information please go to our website at www.bostoncomiccon.com and follow us on Twitter (@BostonComicCon) and Facebook!
Actor Wendell Pierce (The Wire, Treme, Ray Donovan) signs his new book THE WIND IN THE REEDS at Politics & Prose on Monday, October 5, 2015 at 7:00 p.m.
Pierce, star of The Wire and an Emmy-award-winning producer, was born in New Orleans, where his family still lives in the Pontchartrain Park area. His book, co-written with Rod Dreher, a columnist, critic, and author of Crunchy Cons, is a heartfelt memoir that both mourns the losses of Hurricane Katrina and the subsequent civil chaos, and celebrates the spirit that has sustained his family and many others as they've worked steadily over the last ten years to rebuild their devastated neighborhoods.
Politics & Prose
5015 Connecticut Ave NW, Washington, DC 20008
202-364-1919
Press Release:
Chad Coleman's new graphic novel TREADWATER releases this week and Forbidden Planet NYC is proud to announce that the star of AMC's The Walking Dead and and HBO's The Wire will be here signing copies of the book from 10am-6pm on Saturday July 25th!!!
In addition to your copy of the book*, Chad will also sign any one collectible you want to bring with you, so break out those Tyreese action figures, your Walking Dead poster, a rubber hammer, boxing gloves, that "Cutty's Gym" tee you screen printed, whatever ya got.
Treadwater is a new SF series published created by Morgan Rosenblum and published by Darkrose Studios. Here's the skinny on it:
In the wake of a global economic meltdown, chaos erupts and the world's safety is jeopardized by a new wave of crime and terror. A privately funded team of high tech special operatives is assembled, known as TREADWATER, the only force standing between hope and anarchy. As Germany forms it's aggressive Stance behind a true military German patriot, General Kirklau, it becomes more than evident that the balance of global powers is all but obsolete. Governments and world-wide organizations have their hands tied as one wrong move by any of them could launch an all-out world war. Treadwater is the only organization taking a proactive stance to keep the world afloat, while others helplessly do just that – tread water.
While Chad is super duper awesome and will be sticking around for quite some time on Saturday to accommodate as many fans that come down to our gig, quantities of the book are limited and you're encouraged to pre-order in advance. Pre-orders may be purchased in-store starting Monday the 20th; your receipt will be accompanied by a ticket to our event.
There will be a very limited number of copies available via mail order, but this allotment is expected to dry up fast and this option will be deactivated when we're out, so get on it if you'd like a signed copy.
Forbidden Planet
832 Broadway, New York, NY 10003
212-473-1576
Dennis Lehane, Author/Screenwriter of such titles as Mystic River, Gone Baby Gone, and Shutter Island will appear at the Jean Cocteau Cinema on Saturday September 13, 2014 at 6:00 PM to read from his latest book, The Drop. The reading will include an interview followed by Q&A.
The Drop has been adapted to film and is the basis for the movie of the same title that is being released September 12th of this year by Fox Searchlight Pictures. Dennis Lehane wrote the screenplay for The Drop film which stars Tom Hardy and the late James Gandolfini. As expected Mr. Lehane will also introduce a unique screening of the The Drop film which opens in theaters nationwide the day prior.
The Drop – "Three days after Christmas, a lonely bartender looking for a reason to live rescues an abused puppy from a trash can and meets a damaged woman looking for something to believe in. As their relationship grows, they cross paths with the Chechen mafia; a man grown dangerous with age and thwarted hopes; two hapless stick-up artists; a very curious cop; and the original owner of the puppy, who wants his dog back. . . ."
In addition to having written several novels that were subsequently adapted to film, Dennis Lehane, has written multiple teleplays and serves as a creative consultant and writer for the HBO's Boardwalk Empire. He formerly served as a staff writer for the award-winning HBO series The Wire. For his work on The Wire he received a WGA Award for "Best Dramatic Series" and an Edgar Award for "Best Television Feature/Mini-Series Teleplay."
Tickets available at the link…
Jean Cocteau Cinema
418 Montezuma Ave Santa Fe NM 87501
(505) 992-8783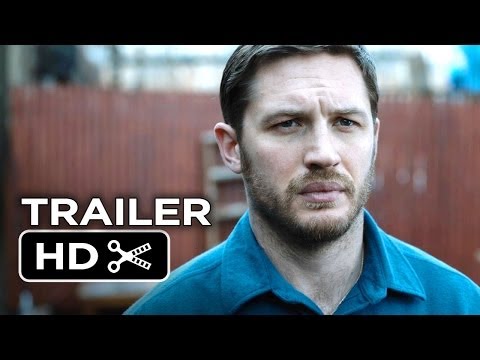 Planet Comicon 2014 has released the initial schedule for panel events. This schedule focuses on event featuring media guests, including performers from Star Trek: The Next Generation, Star Wars, Firefly, and more.
We will be updating the schedule with additional panels and events as soon as details are confirmed.
Highlights of the schedule include:
FRIDAY, MARCH 14th:
Margot Kidder (3:00 PM)
Michael Dorn and Marina Sirtis (4:00 PM)
SATURDAY, MARCH 15th:
Wil Wheaton (11:00 AM)
Jewel Staite (Noon)
Brent Spiner and LeVar Burton (1:00 PM)
Sylvester McCoy (2:00 PM)
John Ratzenberger (3:00 PM)
Zoie Palmer (4:00 PM)
Kids' Costume Contest (2:00 PM)
Adults' Costume Contest (5:00 PM)
SUNDAY MARCH 16th:
Femi Taylor (11:00 AM)
David Yost (Noon)
Eddie McClintock (Noon)
Lee Majors (1:00)
TREKtacular Star Trek Cast Reunion (4:30) – NOTE: this is a separately ticketed event. This event is close to being sold out. Find out more about tickets here.
Planet Comicon is Kansas City's largest comic book and pop culture convention. Now in its thirteenth year! The convention will be held at the Kansas City Convention Center on March 14-16th. Please visit their website for the full guestlist, ticket information, and more!
Actor Benjamin Busch (The Wire) signs his memoir at Harvard Book Store on Tuesday April 17 at 7:00pm!
Press Release:
Harvard Book Store is delighted to welcome actor, photographer, director, and U.S. Marine Corps infantry officer BENJAMIN BUSCH for a discussion of his memoir, Dust to Dust.
Dust to Dust is an extraordinary memoir about ordinary things: life and death, peace and war, the adventures of childhood and the revelations of adulthood. Busch—a decorated U.S. Marine Corps infantry officer who served two combat tours in Iraq, an actor on The Wire, and the son of celebrated novelist Frederick Busch—has crafted a lasting book to stand with the finest work of Tim O'Brien or Annie Dillard.
In elemental-themed chapters—water, metal, bone, blood—Busch weaves together a vivid record of a pastoral childhood in rural New York; Marine training in North Carolina, Ukraine, and California; and deployment during the worst of the war in Iraq, as seen firsthand. But this is much more than a war memoir. Busch writes with great poignancy about the resonance of a boyhood spent exploring rivers and woods, building forts, and testing the limits of safety. Most of all, he brings enormous emotional power to his reflections on mortality: in a helicopter going down; wounded by shrapnel in Ramadi; dealing with the sudden death of friends in combat and of parents back home.
Dust to Dust is an unforgettable meditation on life and loss, and how the curious children we were remain alive in us all.
Harvard Book Store
1256 Massachusetts Ave., Cambridge, MA 02138
Jamie Hector, Robert Chew, Tray Chaney, Fran Boyd, Donnie Andrews, and George Pelecanos speak on Friday, October 14, 2011 at 7:30 PM
Back Bay Events Center
180 Berkeley Street, Boston, MA 02116
Press Release:
Kick off the Boston Book Festival with a thoughtful and timely exploration of The Wire with its cast and creators. Its creator, David Simon, referred to this powerful, gritty, and all-too-realistic exploration of urban poverty as a "visual novel." The Wire, perhaps the most critically-acclaimed series in television history, has been compared to Dickens, to Greek tragedy, even to Shakespearean drama. It is both high art and social commentary. Join several cast members and writer/producer George Pelecanos in a conversation about The Wire and issues of race, class, institutional failure, and the visual novel. The discussion will feature Donnie Andrews (the real "Omar"), Fran Boyd (the inspiration for David Simon's The Corner), Tray Chaney ("Poot"), Robert Chew ("Prop Joe"), and Jamie Hector ("Marlo Stanfield") and will be moderated by Reverend Eugene Rivers, co-founder of the Ten Point Coalition.
Following the discussion and audience Q&A, you'll have your chance to meet the panelists during a book and poster signing.
Tickets, starting at $20, will be available beginning September 14.
Jamie Hector played the role of Marlo Stanfield on The Wire. He studied at the Lee Strasbourg Theatre Institute. Hector has had TV roles in Law and Order, The Beat, Oz, and Heroes and film roles in Clockers, He Got Game, Ghost Dog, Prison Song,and Blackout. Hector's role in the critically-acclaimed short film five deep breaths first brought him to the attention of The Wire creator David Simon. Hector is the founder of Moving Mountains, a theatre arts and youth mentoring program.
Tray Chaney played "Poot" in The Wire. He began his performing career at the age of four as a dancer. Chaney's first acting experience was his breakout role on The Wire. He has also appeared in Head of State, the TV show The District, and America's Most Wanted. Chaney's autobiography is titled The Truth You Can't beTray. He continues to pursue his interest in music, recording, and choreographing. In 2009, Chaney was chosen as the face of the national literacy campaign The Write Stuff.
Robert Chew starred in The Wire as the Dickens-quoting drug kingpin Proposition Joe. He began his acting career in regional theatre. Chew also appeared in The Corner, David Simon's show that predates The Wire. He had roles in Homicide: Life on the Street and the HBO film Something the Lord Made. Chew has worked with children's theatre companies throughout his career and helped to cast and coach some of the young actors appearing in The Wire.
Donnie Andrews is the inspiration for the character Omar Little. At age thirty-six he carried out a shooting at the behest of a Baltimore drug lord. Plagued by guilt, Andrews turned himself in to the police. In a deal for his cooperation in the investigation, Andrews was sentenced to ten years. He ultimately served a total of eighteen years when the prosecutor reneged on the deal. While in prison he kicked his heroin habit, read the Bible, trained as an electrician, and maintained relationships with police officer Ed Burns and with David Simon, who interviewed him when he wrote for the Baltimore Sun.
Fran Boyd is the inspiration for The Corner, a book by David Simon and Ed Burns that was the basis for the TV series of the same name. Boyd was a drug addict when she met Simon and Burns, who took an interest in her. It was they who introduced her to Donnie Andrews while he was serving time for murder. The two began an intense friendship by phone, which Boyd credits with helping her kick her addiction. She and Andrews fell in love over the phone. Boyd, Simon, and Burns worked to secure Andrews's eventual release from prison and the two were married in 2007.
George Pelecanos is a best-selling crime novelist and an award-winning essayist. His short fiction has appeared in Esquire and the collections Unusual Suspects, Best American Mystery Stories, Measures of Poison, Men From Boys, Murder at the Foul Line, and D.C. Noir, for which he also served as editor. Pelecanos was a producer, Emmy-nominated writer, and story editor for The Wire. His most recent work is The Cut, the first installment in a new crime series, which Publishers Weekly is calling "vital and timely."
Reverend Eugene Rivers is pastor of the Azusa Christian Community and is one of the founders of the Ten Point Coalition, an organization of ministers that is credited with alleviating Boston's gang violence problem in the 90s.  Rivers grew up on the streets of Philadelphia and attended Harvard College.  His role in working with gang members in Boston has brought Rivers national attention.