Press Release:
JHU Comic Books is proud to host a delicious duo of daring delight on Wednesday, April 27, 2016 from 6:00 PM – 8:00 PM! IDW's X-Files and Street Fighter X GI Joe comics are making fans happy all over and what better way to celebrate these hot new titles than with a signing!
Both writers, Joe Harris (X-Files Season 11, Great Pacific, Snowfall) and Aubrey Sitterson (Worth, Strange Sports Stories, Tech Jacket) will be signing their awesome work with us!
Come in, get your fanboy/fangirl on and relive your 80s and 90s nostalgia through these two great titles, with both of these awesome talents!
**Purchase of X-Files #1 or Street Fighter X GI Joe #3 required to participate in signing event!
JHU Comic Books MANHATTAN
32 East 32nd Street, New York, NY 10016
(212) 268-7088
Edwin Huang, Isaac Goodhart, and Rich Douek sign at JHU Comic Books on Wednesday, February 10, 2016 from 6:00 PM – 8:00 PM! *** Purchase of Street Fighter: Unlimited, Postal or Gutter Magic required to participate in signing event.
JHU Comic Books MANHATTAN
32 East 32nd Street, New York, NY 10016
(212) 268-7088
Cartoonist Gene Luen Yang, who is the writer for the Avatar: The Last Airbender and Superman FCBD comics, and Long Vo (Street Fighter, ThunderCats, Robotech, X-Men Evolution) plus Mike Hampton and Olympia Maxenchs appear at Illusive Comics on Saturday May 2nd at 3:00 PM for Free Comic Book Day!
Illusive Comics and Games
2725 El Camino Real, Suite 105, Santa Clara, CA 95051
408-985-7481
Ming-Na Wen, star of Agents of S.H.I.E.L.D. (Melinda May), Mulan, Street Fighter (Chun-Li), Stargate Universe (Camile Wray), and ER (Dr. Chen), has just been announced as a guest for FLORIDA SUPERCON at The Miami Beach Convention Center! She will be appearing Saturday, June 27, 2015 –www.floridasupercon.com

The LARGEST Comic Con in South Florida is Florida Supercon! South Florida's Comic Book, Anime, Animation, Video Game, Fantasy, Sci-Fi and Pop Culture Convention is JUNE 25-28, 2015 at THE MIAMI BEACH CONVENTION CENTER! It's 4 days of fun featuring celebrity guests, comic book creators, voice actors, industry guests, cosplayers, artists, writers, panels, Q&A's, films & shorts, costume & cosplay contests, vendors, parties, anime, workshops, video gaming and more!
Anime Boston is proud to announce five new Guests of Honor for the 2014 convention! Please join us in welcoming Wendee Lee, Kyle Hebert, Cristina Vee, Patrick Seitz, and Tom Wayland!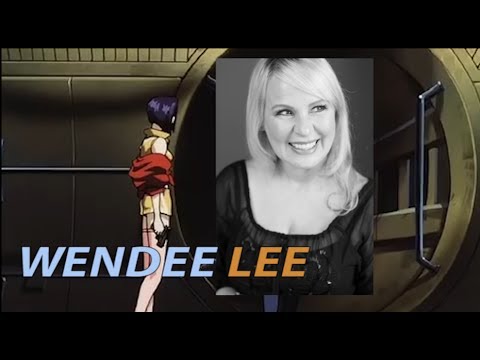 Wendee Lee is an American voice actress. While she has done voice work for many video games as well as several episodes in the Power Rangers franchise, she is particularly known in anime. With 240 credits to her name, she is one of the most prolific English voice-over actresses in history.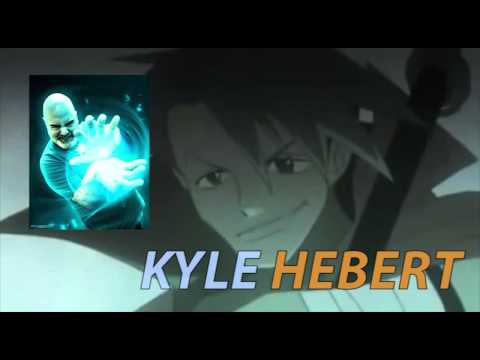 Kyle Hebert is a Los Angeles-based anime and video game voice actor whose credits include Wreck-It Ralph/Street Fighter (Ryu), Naruto (Kiba), Bleach (Aizen, Ganju), League of Legends (Ezreal, Jarvan, and Graves) and Gurren Lagann (Kamina). He is best known as the Narrator and Teen Gohan from the Funimation dub of Dragonball Z. His current roles include Tenkai Knights (Commander Beag) and Digimon Fusion (Dorulumon, Ballistomon). Other fan faves include Blue Exorcist (Bon Suguro), Fire Emblem Awakening (Frederick, Validar), Fullmetal Alchemist (Vato Falman), Tales of Symphonia (Richter Abend) and Star Ocean (Dias, Arumat, Crow).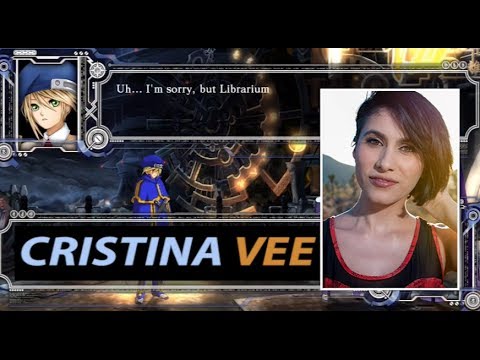 Cristina Vee is a voice actress from Los Angeles, CA. Since getting her first large anime roles in 2007, Cristina has voiced over 100 characters in both animation and video games. Anime fans know her Mio Akiyama in K-ON!, Alisa Bosconovitch in Tekken Blood Vengeance, Homura Akemi in Madoka Magica, Louise in The Familiar of Zero, and Morgiana in Magi: The Labyrinth of Magic, to name a few.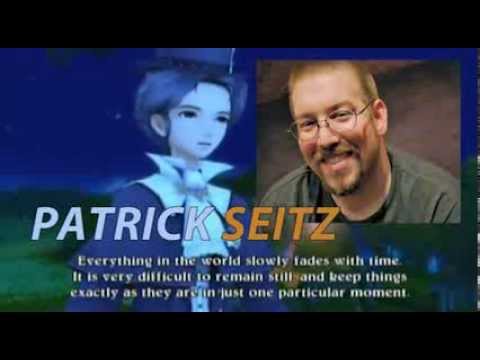 Patrick Seitz's anime roles include Franky in One Piece, Sky High in Tiger & Bunny, Germany in Hetalia, Agil in Sword Art Online, Senji in Deadman Wonderland, Simon in Durarara, Laxus in Fairy Tail, Sloth in FMA: Brotherhood, JP in Redline, Agni in Black Butler, Motochika Chosokabe in Sengoku Basara, Nekozawa in Ouran High School Host Club, Isshin Kurosaki in Bleach, and Grimmer in Monster.
Tom Wayland is proud to have made a long and successful career out of his most favorite things – acting, directing, and making raucous, loud rock and roll music. Tom has produced and/or directed hundreds of anime programs such as Now & Then, Here & There, Revolutionary Girl Utena, Alien Nine, The World of Narue, Ichi the Killer, Mew Mew Power, Magical Do Re Mi, GI Joe, and currently serves as the voice director on the hit series Pokemon.
About Anime Boston:
Anime Boston is an annual three-day Japanese animation convention held in Boston, Mass. Anime Boston 2014 is scheduled for Friday, March 21 through Sunday, March 23 at the Hynes Convention Center and Sheraton Boston Hotel. More information about Anime Boston can be found at www.animeboston.com.
About New England Anime Society:
The New England Anime Society was founded in 2001. Based in Massachusetts, The New England Anime Society, Inc. is an organization dedicated to furthering public education and understanding of the Japanese language and culture through visual and written media. More information about The New England Anime Society is available at www.neanime.org.
Jim Zubkavich, Anthony Del Col, Ray Fawkes, and Omar Dogan sign on June 16th at 7pm at Happy Harbor Comics!
 
Anthony Del Col is the co-creator and writer of the IDW hit "Kill Shakespeare" which as has received huge accolades and is the 2010 recipient of the Pitch This film prize! Anthony has also worked in the music, film and television industries, produced two independent feature films and most recently assisted with the management of international pop star Nelly Furtado and her world tour.
 
Ray Fawkes is a Toronto-based fine artist and writer of graphic novels, prose fiction, and games. Ray's work ranges in styles from introspective, dreamscape horror to bombastic slapstick. He is a two-time Shuster Award nominee in the "Outstanding Canadian Writer" category, and "Possessions Book One: Unclean Getaway" has been nominated for a YALSA award by the American Library Association.
 
Omar Dogan is a senior Illustrator at UDON Entertainment and has worked with major companies Capcom, Konami, Marvel, and many more. Over the last decade he has worked on the Sakura, Chun Li, and Ibuki Legends series as well as many game related properties and titles. He is now a professor a Seneca College teaching digital colouring in the Animation program. Soon to be announced is an artbook featuring Omar's latest artwork which has been a labour of 1 year. This book will have well over 70 pieces of original art in full colour and will expose his learning process and technique. 
 
Jim Zubkavich is a comic writer and artist who has worked for a diverse array of publishing, movie and video game clients through the UDON studio, including Marvel, Warner Bros., Capcom, Hasbro, Mattel and Bizzard Entertainment. He is also a Professor at Seneca College, teaching a variety of art and animation courses. Jim's latest project is a creator-owned sword and sorcery comedy series being published by Image Comics called Skullkickers. The first Skullkickers trade paperback arrived in stores in early March and has received rave reviews from outlets like USA Today, MTV and Ain't It Cool News.
 
Happy Harbor Comics
12226 Jasper Ave Northwest, Edmonton, AB
Jim Zubkavich, the creator of Image's hot new series Skullkickers; Street Fighter Legends: Ibuki; and The Makeshift Miracle signs at Orbital on February 5th at 4pm, so get those comics ready and come along!
Orbital Comics
8 Great Newport Street, London WC2H 7JA
Jim Zubkavich signs at Forbidden Planet on February 12th at 3pm.
Forbidden Planet
41 Dundas Street, Middlesbrough, UK
Anime Boston, the largest anime convention in New England, announced its first round of guests: Brothers Greg and Christopher Ayres, voice actress Brina Palencia as well as industry guest Jonathan Klein return to the Hynes Convention Center in Boston, Mass. on April 22-24th.
Brina Palencia is an actress working in the Dallas-Fort Worth Metroplex. She has voiced numerous characters for anime and video games. Some of her anime highlights include: Natsuki in Summer Wars, Chibitalia in Hetalia, Ciel Pahntomhive in Black Butler, Holo in Spice and Wolf, Yumi Azusa in Soul Eater, Sora in Oh Edo Rocket, Rei Ayanami in Evangelion 1.0, Juliet in Romeo x Juliet, Miharu in Nabari No Ou,Tony Tony Chopper in One Piece, Tamama in Sgt. Frog, Ennis in Baccano, Mikoto in School Rumble, Georgie in Shin Chan, Eve in Black Cat, Moro and Zashikiwarashi in xxxHolic. In the land of gaming she can be heard as Mad Moxxi in Borderlands, Moogle/Dungeon Hero X in Final Fantasy Fables, the main player in Mushroom Men and The Maw, and various characters in Guitar Hero III and IV, Stunt Driver 2, Ghostbusters: The Video Game, Donkey Kong Country Returns, and Street Fighter 4.
She has also served as ADR Director for Moon Phase (eps 21-26), School Rumble, Black Blood Brothers, and xxxHOLiC (the movie and eps 1-8), Assistant ADR Director for Tsubasa: Reservoir Chronicle, D Gray Man and Dragon Ball Kai, and Music Director for Sasami: Magical Girls Club, Negima!?, My Bride is a Mermaid, and Dragon Ball Kai.
On camera, you can see her as the co-host for GameStop TV alongside fellow voice actor, Chris Burnett.
Christopher Ayres has been working professionally in theatre, television and film since the age of 6. Currently a voice actor for ADV Films, FUNimation Entertainment and Seraphim Digital Studios. Ayres is also an ADR Director for Amusement Park Media. His first project at studio was the hit anime musical comedy The Nerima Daikon Brothers. His other voice acting roles are Kei Kourono in Gantz, Suitengu in Speed Grapher, Von Kampher in Trinity Blood, Hayashimizu in Full Metal Panic? Fummofu, Johnny in One Piece, Sid in Devil May Cry, Yusuf Ali Mesa in Yugo the Negotiator and Koji in Godanner.
Greg Ayres can be heard rockin' his way through conventions and animated series alike. He can be heard as the loud-mouthed Hideki in Nerima Daikon Brothers, Koyuki, singing with the band in Beck: Mongolian Chop Squad, or just as himself on the DJ circuit. He also voiced Kaoru Hitachiin in Ouran High School Host club, and Abe in Big Windup. Other recent works include JR. in Xenosaga , Roan in Ragnorok The Animation, Yamazaki in Welcome to the NHK, Nowy, in Glass Fleet, and Yukinojoh Tohyama in The Wallflower.
The once fanboy turned VA started working in anime a little over six years ago. In his first two years in the business, he landed the roles of Son Goku in Saiyuki and Kaworu Nagisa in the Director's Cut of Neon Genesis Evangelion. Other roles include Chrono in Chrono Crusade, Negi Springfield in Negima, Heihachi in Samurai 7, Jr. in Xenosaga: The Animation, Satoshi Hiwatari in DNAngel, Pope Alessandro XVIII in Trinity Blood, Tsuyoshi in Kodocha, Leo in Ghost Stories, Tsujido in Speed Grapher, and Gau Ban in Shadow Skill.
Jonathan Klein is the Vice-President of New Generation Pictures, Inc., based in Beverly Hills. His company produces the English language versions of some of the most popular anime and videogames in the United States and Japan. New Generation Pictures has worked on hundreds of different projects, including such popular anime as; Hellsing, Hellsing Ultimate, Gun x Sword, Kamichu, R.O.D the TV, Ikki Tousen, NieA_7, 3×3 Eyes and many other titles. Jonathan has also directed of the English language versions of such anime titles as Ergo-Proxy, Haibane Renmei, Texhnolyze, Melody of Oblivion and Paranoia Agent.
Jonathan has also directed many video games including; Final Fantasy: The Crystal Bearers, Final Fantasy IV, Lufia: Curse of the Sinistrals, Rune Factory 3, Star Ocean: The Last Hope, Infinite Undiscovery, The Last Remnant, Final Fantasy; Chocobo's Dungeon, Time Crisis 4, Dawn of Mana, Valkyrie Profile 2, and Valkyrie Profile: Covenant of the Plume and was also the English language producer on Street Fighter IV & Super Street Fighter IV as well as the highly anticipated Marvel vs. Capcom 3.
Beyond working as producer and director, Jonathan's responsibilities also include scriptwriting, script adaptation and even working behind the microphone as a voice actor. Jonathan has voice acted in such anime & videogames as Final Fantasy IV, Star Ocean IV, Rune Factory 3, Ergo Proxy, Rumiko Takahashi Anthology, Kamichu, Girls Bravo, Gun x Sword, Burst Angel, Galaxy Railways and Beck.
About Anime Boston:
Anime Boston is an annual three-day Japanese animation convention held in Boston, Massachusetts. Anime Boston 2011 will be held Friday, April 22nd through Sunday, April 24th at the Hynes Convention Center and Sheraton Boston Hotel.
Anime Boston 2011 will once again be presenting popular events which include a masquerade, an anime music video contest, video programming rooms, an artists' alley and art show, karaoke, game shows, video games, manga library, dances and balls, and much more…
Press Release:
Red-hot Image comics' Skullkickers creators Jim Zubkavich and Edwin Huang are the special guests at this month's Woburn Comic Book Show, and they're looking for artwork from a New England fan to publish in their book!
Zubkavich and Huang will be the guests on Saturday, December 18th, from 10 a.m. to 2 p.m. at the Best Western Hotel in Woburn.  Admission to the show is free!  The show is sponsored by Larry's Wonderful World of Comics in Lowell and features dozens of local comic book dealers and distributors.
Besides signing autographs and chatting it up with fellow comic fans, Zubkavich and Huang will be looking for a piece of pin-up art featuring his characters to spotlight in issue 5 of his ongoing Image comic.
So would-be artists, this is your chance at the big time.  Bring along your artwork for Zubkavich and Huang to pore over, and if your offering kicks skulls, you could see your piece making it into the pages of one of the hottest titles on the comic racks these days!
Skullkickers has been described by some as The Hangover meets Dungeons & Dragons, and has already met with critical praise, selling out its first issue with ease.
Straight from Zubkavich's website, Skullkickers is a fantasy-comedy comic series featuring two mercenaries entangled in a high-class assassination plot, and nothing – not werewolves, skeletons or black magic – will stop them from getting paid.
If you love fantasy, action-comedy, a touch of black-hearted violence and movies like Army of Darkness, then Skullkickers is the book for you!
Directions to the show:
Best Western New Englander
1 RAININ RD, WOBURN, MA right off rt 93 S toward Boston
Take exit 36 to merge onto Montvale Ave toward Woburn
For more information about the show, the art search, or Skullkickers, contact Larry Doherty at Larry's Comics at 978-459-5323
larryscomicsinc@aol.com