Artist John Tyler Christopher appears at Double Midnight Comics on Thursday, January 15, 2015 from 3:00 – 7:00 pm to celebrate the launch of Marvel's Star Wars series! John produced the Launch Party and Action Figure variant covers! He will have artwork and will be doing sketches!
In addition to the signing there will be specials on Star Wars merchandise and Star Wars activities!
Double Midnight Comics
245 Maple Street, Manchester, NH 03103
(603) 669-9636
Timothy Zahn, bestselling author of several Star Wars titles and comics including Heir to the Empire, Dark Force Rising, The Last Command, Mara Jade: By the Emperor's Hand, signs at WinterRiver Books on Saturday, December 20th at 1:00 pm! All of Zahn's available Star Wars and other science fiction titles will be offered. Enjoy cookies & hot spiced cider!
WinterRiver Books
170 2nd Street, SE Bandon, OR 97411
541-347-4111
Artists Micky Fiedler and Bob Hazell appear at Steve's Comic Relief for their Star Wars Welcome Home Party on Wednesday January 14, 2015 from 1:00 till 7:00 pm! Come in with anything Star Wars related and receive an entry to win the party variant sketch cover, plus receive 25% off older Star Wars comics. Enter the raffle for a signed Mark Hamill plaque.
Steve's Comic Relief
Inside Rosebush Antiques – Langhorne Square Shopping Center
1337 E Lincoln Highway, Levittown, PA 19056
(215) 945-7954
Dave Bullock appears at The Comic Book Shop on Saturday January 3rd, 2015 to sign Batman '66 #18 at 11:30 AM  and lead a special art class at 1:30 PM!
The Comic Book Shop
1855 Marsh Road, Wilmington, DE 19810
(302) 477-1119
Brian Wood, writer of Star Wars, Moon Knight, X-Men, DMZ, and more, appears at Yesteryear Comics for a signing on Saturday, December 27, 2014 from 1:00 – 3:00 PM.
Yesteryear Comics
9353 Clairemont Mesa Blvd Suite D2, San Diego, CA 92123
(858) 279-6121
Artists Rodney Raines and Obie Hughes appear at Hope Gallery Tattoo on Saturday, December 13, 2014 from 6:00 – 11:00 pm for the opening reception of their Star Wars tribute art show.
Hope Gallery Tattoo
835 Woodward Ave. New Haven, CT 06512
203-467-1622
Ron Marz, Dave Rodriguez, and Jeff Bellio appear at Sound Go Round on Saturday, December 13th, 2014 at 2:00 PM to sign the new SKYLANDERS comic. Plus there will be facepainting and a "Design-a-Skylander" art contest.
Sound Go Round
305 Vestal Pkwy E, Vestal, NY 13850
(607) 785-0002
Brandon Alinger appears at Dark Delicacies on Sunday December 14th at 2:00 p.m. to sign STAR WARS COSTUMES.
Dark Delicacies
3512 W. Magnolia, Burbank, CA 91505
(818) 556-6660
Check it out!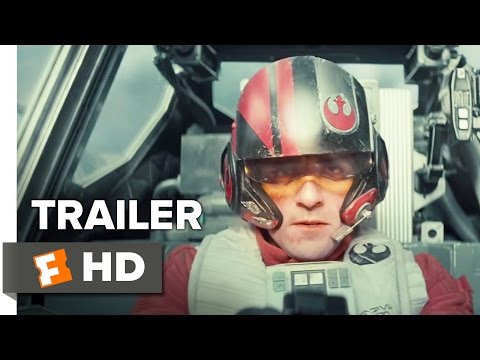 Gabriel Hardman and Corinna Bechko (Savage Hulk, Star Wars: Legacy, Planet of the Apes, Deep Gravity) appear at Orbital Comics for a very special signing on Wednesday, December 3rd from 5:00 – 7:00 PM!
Orbital Comics
8 Great Newport Street, London WC2H 7JA, United Kingdom
020 7240 0591