Check it out!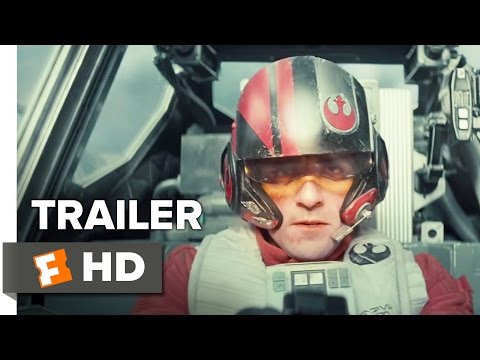 Gabriel Hardman and Corinna Bechko (Savage Hulk, Star Wars: Legacy, Planet of the Apes, Deep Gravity) appear at Orbital Comics for a very special signing on Wednesday, December 3rd from 5:00 – 7:00 PM!
Orbital Comics
8 Great Newport Street, London WC2H 7JA, United Kingdom
020 7240 0591
The trailer will be showing with every movie playing at these theaters over the weekend.
AZ PHOENIX HARKINS TEMPE MARKETPLACE
CA LOS ANGELES AMC CENTURY CITY
CA LOS ANGELES Indep EL CAPITAN
CA IRVINE REGAL SPECTRUM IRVINE 21
CA SAN FRANCISCO AMC METERON 16
CA SAN JOSE CINEMARK OAKRIDGE 20
CA SAN DIEGO REGAL MIRA MESA 18
CAN TORONTO CPX YOUNGE & DUNDAS
CAN VANCOUVER CPX RIVERPORT
CO DENVER AMC WESTMINSTER 24
DC WASH D.C AMC TYSONS CORNER 16
FL MIAMI CARMIKE PARISIAN 20
GA ATLANTA REGAL ATLANTIC STATION
IL CHICAGO REGAL CITY NORTH
MA BOSTON AMC BOSTON COMMONS 19
MI DETROIT CINEMARK SHOWCASE 20
MN MINNEAPOLIS AMC SOUTHDALE
MO KANSAS CITY AMC STUDIO 30
NY NEW YORK AMC LINCOLN SQUARE 12
NY NEW YORK REGAL UNION SQAURE
OH CLEVELAND CINEMARK CINEMARK 24
PA PHILADELPHIA REGAL WARRINGTON 22
TN NASHVILLE CARMIKE THOROUGHBRED 20
TN KNOXVILLE REGAL PINNACLE
TX DALLAS CINEMARK PLANO 20
TX HOSTON REGAL MARQ*E STADIUM 23
TX AUSTIN ALAMO ALAMO S LAMAR
UT SALT LAKE CITY CINEMARK CINEMARK 24 WJ
WA SEATTLE REGAL THORNTON PLACE 14
WI MILWAUKEE MARCUS BROOKFIELD 16
StarWars.com says, "Following this weekend, the tease can be seen in theaters around the world this December." Considering December begins on Monday, it's highly likely the trailer will also be distributed online next week
Comic writer/artist Howard Chaykin appears at Aw Yeah Comics on Saturday, December 6th from 3:00 – 8:00 PM! Currently handling art for SATELLITE SAM at Image Comics, he has worked on everything from AMERICAN FLAGG to THE SHADOW to the AVENGERS, BATMAN, and so much more. There will be a signing, followed by a Drink 'n' Drawyeah session
Aw Yeah Comics
4933 Oakton Street, Skokie, IL 60077
847-423-2916
Via the official Star Wars Twitter
Matt Kindt and Brian Hurtt appear at Gosh Comics for a signing of MIND MGMT and The Sixth Gun on Friday, November 14th from 1:00 – 2:00 PM! Presented in conjunction with Thought Bubble.
Gosh Comics
1 Berwick St, SoHo, London W1F0DR
United Kingdom
Gabriel Hardman, Danny Miki, Joshua Dysart, Rafael Navarro, and D.J. Kirkbride appear at The Comic Bug on Saturday, November 8th from 1:00-4:00 PM for the grand opening of their Culver City shop!
*DEALS! Buy 2 get 1 free DC, MARVEL & IMAGE TPs. An ENTIRE ROOM filled with 50% OFF graphic novels and TPBs, and much, much more!
*COSPLAYERS! Witness some of Los Angeles' greatest cosplayers bring the characters you know and love to life right before your naked, steaming eyes! Meet and take photos with WONDER WOMAN, SUPERGIRL, SPIDER-MAN, CASEY JONES and the crew of STAR WARS: REBELS!
*Culver City's very own ANGEL CITY DERBY GIRLS will be rocking and rolling around the parking lot to deliver even more fun and GOODIES throughout the day!
The Comic Bug
4267 Overland Ave. Culver City, CA 90230
Writer Brian Wood appears in conversation with Alex Cox, deputy director of the Comic Book Legal Defense Fund, at WORD to present The New York Four on Wednesday, November 5th at 7:00pm.
Word Bookstore
126 Franklin Street, Brooklyn, NY 11222-2002
Writer and game designer John Jackson Miller appears at Barnes & Noble on Wednesday November 12, 2014 7:00 PM. He is the author of Star Wars: Kenobi, Star Wars: Knight Errant, and Star Wars: Lost Tribe of the Sith: The Collected Stories, as well as nine Star Wars: Knights of the Old Republic graphic novels. Don't miss this chance to meet the author, ask questions and have your book personalized. A special showing by Vader's 501st.
Barnes & Noble
Suburban Plaza, 8029 Kingston Pike, Knoxville, TN 37919
865-670-0773
Writer and game designer John Jackson Miller (Kenobi, A New Dawn, Knight Errant) appears at Powers Comics & Collectibles on Saturday, October 25th from 1:00 – 4:00 pm as part of their Halloween ComicFest celebration!
Powers Comics & Collectibles
2180 S Ridge Rd, Green Bay, WI 54304
(920) 884-8483