Tim Lebbon will be signing STAR WARS DAWN OF THE JEDI: INTO THE VOID, at the Forbidden Planet London Megastore on Thursday March 20th from 6 – 7pm!
A stand-alone hardcover tie-in to the successful comic book series, Star Wars: Dawn of the Jedi, written by fantasy novelist, Tim Lebbon
Taking place thousands of years before the time of Luke Skywalker and Darth Vader. On the remote world Tython ancient philosophers and scientists share their mystical knowledge and study the ways of the Force. They establish the order of the Je'daii–which, in years to come, will become the Jedi. But first these visitors from so many different planets must colonize a dangerous new homeworld and surmount societal conflicts as the burgeoning Rakatan Empire prepares to conquer the known galaxy.
Tim Lebbon is a New York Times-bestselling writer from South Wales. He's had over twenty novels published to date, as well as dozens of novellas and hundreds of short stories. Recent books include The Secret Journeys of Jack London: The Wild (co-authored with Christopher Golden), Echo City, The Island, The Map of Moments (with Christopher Golden), and Bar None. He has won four British Fantasy Awards, a Bram Stoker Award, and a Scribe Award, and has been a finalist for International Horror Guild, Shirley Jackson, and World Fantasy Awards
Forbidden Planet London Megastore
179  Shaftesbury Avenue, London, WC2H 8JR
Press Release:
Planet Comicon 2014 will have more programming than ever before, with five rooms of events stretching over three days. This schedule is presented for your convenience. All events, panelists, and other details are subject to change.
Friday, March 14

3:00 – 3:50 PM

Margot Kidder: Superman's Lois Lane! Margot Kidder is most famous for her acclaimed performance as Lois Lane in four Superman films. ROOM 3501 (Upper level)
Webcomics: Inside Out Who needs ink on paper? Join a discussion of what it takes to create comics magic on the web. ROOM 2502 (Lower level)
Comics without Capes: Leading comics creators discuss crafting successful series outside the superhero genre.  Explore the worlds of cowboys, comedic teen soap opera, and even biographical comics. Moderated by Jai Nitz. ROOM 2504 (Lower level)

4:00 – 4:50 PM

Michael Dorn & Marina Sirtis: ST:TNG's Klingon and Betazoid stars take the stage to take you behind the scenes of one of the greatest science fiction series in history.ROOM 3501 (Upper level)
Craft Your Fandom: Cosplay from Concept to Completion: Join leading cosplay and prop-builder experts in a look at where to start making your favorite prop or costume. Featuring Abby DarkStar, Zen Dragon, and more to be announced. ROOM 2502 (Lower level)
Vampires Don't Sparkle: That's right…we said it! We want our meat eating, sunlight obliterating, butt-ugly vampires back! Bram Stoker would be doing cartwheels in his grave is he saw what vampires have become.  We are taking it back, today!!! ROOM 2503 (Lower level)

Visual Storytelling Success: Artists discuss their approach to creating comics that tells the story and engages the reader. ROOM 2504 (Lower level)
Kansas City Comics Creators: Kansas City has one of the most vibrant communities of comics creators. Jason Aaron and Ande Parks lead a panel of the local talent. ROOM 2505 (Lower level)

Saturday, March 15

11:00 – 11:50 AM

Wil Wheaton: He's back! One of Planet Comicon's favorite guests has returned. You know him from ST:TNG, The Big Bang Theory, Stand By Me, and much more. – ROOM 3501 (Upper level)
Bad Karma: Bad Karma is a creative collective, whose members include Alex Grecian, Jeremy Haun, B. Clay Moore, and Seth Peck. Their first joint project was Bad Karma Volume One featuring five original, creator owned concepts in self-contained stories. Meet the creators and listen as they answer questions about the Kickstarter process, the concept behind the book and what's next for Bad Karma. ROOM 2502 (Lower level)
Khemia Creations: The Art of Stage Combat: Come join Khemia Creations as we display a series of stage combat sketches that can be easily adapted into stage or video skits! After each showcase fight, a thorough dissection of the combat choreography will be given so that you can learn how it's done. ROOM 2503 (Lower level)
Sherlock Holmes: A Study in Fandom – Destination: 221B Baker Street – Sherlock Holmes fandom has never been more popular. Join an interactive Q&A covering the Holmes and Watson in every media, from novels to television, movies to comics. The panel includes Rob Davis (Illustrator of Sherlock Holmes: Consulting Detective), Tammy Lynn Garrison (Editor of Investigating Sherlock Holmes), and Ellie Ann Soderstrum (Producer of Steampunk Holmes). ROOM 2504 (Lower level)
Star Wars Costuming: Meet and Greet – Get to know the local Star Wars Costuming Group Chapters: 501st Legion, Rebel Legion, Mandalorian Mercs, and The Dark Empire. ROOM 2505 (Lower level)

Noon – 12:50 PM

Jewel Staite: Everything's Shiny! Jewel Staite portrayed Kaylee Frye in Firefly and Serenity, and Dr. Jennifer Keller on Stargate: Atlantis. –ROOM 3501 (Upper level)
Sexuality in Cosplay: A frank discussion of the role of sexuality in cosplay featuring prominent cosplay personalities. May not be suitable for all audiences. Parental guidance suggested. ROOM 2502 (Lower level)
Comic Geeks – A Web Series – A screening of the Comic Geeks pilot, a new series debuting in 2014. The story follows three friends at various stages of comic geekery: Dan, the die-hard weekly shopper, Jeff, the indie-only cartoonist, and Brian, who struggles with reading comics and acting like an adult. Together, the three try to figure out what makes a comic geek, and how to be an adult doing it. ROOM 2503 (Lower level)
Crowdfunding – Kickstarter. Indygogo. Rockethub. What's crowdfunding all about? How can creators like you use it to feed their creativity – any maybe event their families? ROOM 2504 (Lower level)
Marvel: Your Universe – What's happening now and next from Mighty Marvel? Leading Marvel creators take the stage. Featuring a roster of Marvel creators including Jason Aaron. Moderated by Marvel's V.P. of Creator Development, C.B. Cebulski. ROOM 2505 (Lower level)

1:00 – 1:50 PM

Brent Spiner & LeVar Burton: Two of Star Trek's most memorable performers tag-team on the Planet Comicon stage. Ask your questions of the actors who brought android Data and Chief Engineer Geordi La Forge to life. - ROOM 3501 (Upper level)
The Last Ride of Lee Salem, Editor of Calvin and Hobbes – Enjoy a Q & A with Lee Salem, the man who edited Calvin and Hobbes, For Better or For Worse, Doonesbury, The Far Side, Cathy, FoxTrot, The Boondocks, Cul De Sac, Lio and dozens of other comics. The industry icon is transitioning to the role of President Emeritus of Universal Uclick as of March 2014. He has a wealth of experience and stories that any comics fan and creator will find enlightening. Joining him will be those influenced by his work in the comics industry including Bill Amend, creator of Foxtrot. Plus, a there will be a reading of statements regarding his work provided by Bill Watterson (Calvin and Hobbes), Lynn Johnston (For Better or For Worse), Jan Eliot (Stone Soup), Richard Thompson (Cul De Sac) and Mark Tatulli (Lio). ROOM 2502 (Lower level)

Zero Budget Filmmaking – The internationally awarded Brass Engine Productions team will give you tips and tricks to make your film or series without spending a lot of cash. Come and get a Q&A with Director Ben Watkins, and watch clips from the production's web series and other projects done on a shoestring budget. - ROOM 2503 (Lower level)
Pencil, Brush, and Stylus: Comics Art Today – A panel of comics most popular artists discuss their projetcs, techniques, and inspirations. - ROOM 2504 (Lower level)

2:00 – 2:50 PM

Sylvester McCoy: The Tardis has landed… in Middle Earth? He's Radagast the Brown fromThe Hobbit movies! He's also Doctor Who's seventh Doctor! He's one of the biggest fandom mash-ups ever! Moderated by theTraveling the Vortex podcast crew – ROOM 3501 (Upper level)
Researching Comics with the Grand Comics Database – Dive deep into comics and comics history! Leading members of the Grand Comics Database community will be discussing a bit of the history of the GCD and its roots in the early days of internet comics fandom, along with its current status and abilities in helping people research various comic books and comic book creators. - ROOM 2502 (Lower level)
Charlton Arrow – From the 40s thru the 80s, Charlton was the "other" comics publisher of  mystery, romance, and superhero titles. Join Paul Kupperberg and Rick Stasi, two of the creators of Charlton Arrow, for a trip down memory lane and an introduction to their new comics zine that celebrate some of Charlton's lesser known creations. - ROOM 2503 (Lower level)
Deadpool Double Dare -Deadpool creators  display a dynamic dose of Deadpool discussion. - ROOM 2504 (Lower level)
Kids' Costume Contest: It's a cavalcade of cute! A special costume contest just for the younger set. – ROOM 2505 (Lower Level)

3:00 – 3:50 PM

Making of Archer – Discover the animation secrets behind FX's hit series Archer. Featuring storyboard artist Kevin Mellon and the team from Kansas City's own Trinity Animation. - ROOM 2502 (Lower level)
Breaking into Comics - How do you become a professional comic book or comic strip creator? Join a panel of editors who specialize in spotting new talent: C.B. Cebulski (VP of Creator Development at Marvel), Shena Wolf (Acquisitions Editor and Universal Uclick), and Joe Rybandt (Editor at Dynamite Entertaintment). - ROOM 2504 (Lower level)
John Ratzenberger: He may be most famous as Cliff Clavin from Cheers, but John Ratzenberger's nerd movie cred is truly amazing. "It's a little known fact" that his filmography includes Star Wars Episode V: The Empire Strikes Back, Superman: The Movie, Superman II, and every single Pixar movie ever made! - ROOM 2505 (Lower Level)

4:00 – 4:50 PM

Heroic Prose: Genre Fiction – Kings of the Keyboard and Princesses of Prose! A panel of prodigious purveyors of thrilling novels and short fiction reveal the stories behind their stories. - ROOM 2502 (Lower level)
Pros and Cons of the Shared Universe – SciFi4Me Radio's H20 podcast tackles explore the ups, downs, ins, and outs of consuming and creating tales in shared universes. Hosts Jason P. Hunt and Tim Harvey interview Star Trek novelist Kevin Dilmore. - ROOM 2503 (Lower level)
Announcement coming soon - ROOM 2504 (Lower level)
Zoie Palmer: A lively Q&A with one of the stars of the Syfy series Lost Girl. – ROOM 2505 (Lower Level)

5:00 PM until who knows when!
Adult Costume Contest: Captivated by cosplay creativity? This is your event! – ROOM 3501 (Upper level)

Sunday, March 16th

11:00 – 11:50 AM

Femi Taylor: The delightful Femi Taylor is best known for playing Jabba the Hutt's Twi'lek slave dancer Oola in Star Wars Episode VI: Return of the Jedi. She is a Nigerian-born British dancer and actress who spent years training with the London Contemporary Dance Company and the Alvin Ailey American Dance Theater in New York. In addition to RotJ, she appeared in the original London cast of Andrew Lloyd Weber's musical Cats! – ROOM 3501 (Upper level)
DC Universe: Best of the Best – A celebration of the best of DC Comics through the years, from the Golden Age to today. Join leading creators for a discussion of the DC Comics that inspired them! Moderated by long-time DC editor and writer Paul Kupperberg. - ROOM 2502 (Lower level)
Karate Chopping Robots & Killer Carnies: The Art and Science of Digital Comics and Games – Mobile-based comics and games are transforming the entertainment industry. Indie game and comic developers have more opportunity than ever before to make their mark and create some major waves. Join Kung Fu Robot creator Jason Bays and Burn the Lot co-creator Cameron Calder as they share their experiences in mobile-based interactive comic and game development. From concept to development to launch and beyond, these Kansas City-area veterans will offer their unique perspective to this exciting and ever-changing scene. - ROOM 2503 (Lower level)

Noon – 12:50 PM

David Yost  - The Blue Power Ranger has arrived! David Yost played Billy Cranston, the Blue Ranger, on the international television series Mighty Morphin Power Rangers, Power Rangers Zeo, and the film Mighty Morphin Power Rangers: the Movie. – ROOM 3501 (Upper level)
Timey Wimey Puppet Show – Direct from the YouTube web series and packed appearances at DragonCon and Gallifrey One, we're pleased to present  this family-friend Punch-and-Judy-inspired Doctor Who comedy puppet show.  The show is for all ages! - ROOM 2502 (Lower level)
Khemia Creations: Cosplay Photography and Modeling – Whether you're in front of behind the camera, this is the panel for you! We will be discussing techniques on how to make your cosplay photography go from a snapshot to a work of art! For those with camera in hand, we'll tell you how to make the most of your environments, angles, and lighting to ensure you can capture the best images at every convention. For those wanting to show off their costume creations, we'll give beginner modeling tips to offer your best side to camera every time! - ROOM 2503 (Lower level)
So you want to build an R2 Unit - Come join us for the in's and out's of building your own R2D2 or other Astromech droid. We will give you an idea of what it skills are needed, and the resources available to help you on your journey. - ROOM 2504 (Lower level)

Eddie McClintock: Eddie McClintock is best-known for his role as Secret Service agent Pete Lattimer on the Syfy series Warehouse 13. But, the actor is also an artist, who was inspired to purse his passion by comic books. He says, "It all started with Herb Trimpe andThe Incredible Hulk." Now is your chance to meet Pete Lattimer and learn the answers to your Eddie McClintock questions. - ROOM 2505 (Lower Level)

1:00 – 1:50 PM

Lee Majors: The Six Million Dollar Man  - An actor of international importance, Lee Majors has  continually proven himself to be a favorite of audiences worldwide. Lee Majors' performances and personas have made an indelible impact on television programs. From his initial role of Heath Barkley on The Big Valley to the Men From Shilo to Owen Marshall Counselor at Law to The Fall Guy and Raven. It was his starring role as Steve Austin on the overwhelmingly popular The Six Million Dollar Man that Lee became an icon and part of the American culture. - ROOM 3501 (Upper level)
How To Market Comic Strips Today – In previous decades, comic strips were the delicious and funny center of a reader's daily dose of communication, placed in the middle of their newspapers and hearts. Today, comic strips and webcomics have enjoyed a strong renaissance in pop culture. How has this happened; how are cartoonists sharing their art and stories today? This panel will share the wide experiences of print, syndicated and web cartoonists alike. From viral marketing, presences at events such as San Diego Comic Con and Planet ComiCon, social media outreach, tours and more, we'll hear from some of the engaging storytellers that are creating today. - ROOM 2502 (Lower level)
Star Wars in American Culture – Explore the influences and impact of the single most important film of the twentieth century. We will take a look at the many ways this pop culture phenomenon connects to our everyday lives. Presented by Dr. Bradley Will, Dr. Stephen Schleicher, and Dr. Scott Robson of Fort Hays State University. - ROOM 2503 (Lower level)
Dynamic Cover Design - Top artists reveal the tips and tricks that produce covers with a powerful pop. - ROOM 2504 (Lower level)
For the Love of Comics - What do you love about comics? Today's top creators, including Jason Aaron, discuss the comics they love the most. Moderated by C.B. Cebulski. - ROOM 2505 (Lower level)

2:00 – 2:50 PM
Concept Design for Comic Books - Comic and concept artist Steven Sanders has designed a number of characters and locations for Marvel Entertainment, among other companies. Using examples from Marvel, he'll explain how concept design in comics is different than concept design in video games or film, and will show what is needed to make good designs for comics. – ROOM 2502 (Lower Level)
50 Years of GI Joe – the first action figure – A history of GI Joe, the world's first action figure, from its beginnings 50 years ago in 1964, to the present day. We will discuss the evolution of the brand from a 12 inch everyman solider to a modern team of hundreds of small action figures, as well as several odd and interesting detours and off-shoots along the way. We also will cover the brand's current fandom, including online resources and fan projects. – ROOM 2503 (Lower Level)

DMC: Comics and Hip Hop - As a founder of Run-D.M.C., Darryl "DMC" McDaniels is a pioneer of hip hop culture. Now he's turned his creative passion to comics! Already a hero to his millions of fans around the world, DMC's accomplishments read like a laundry list of musical and cultural accolades: Grammy nominated musician, multi-platinum recording artist, Rock-N-Roll Hall of Fame inductee and rap/rock pioneer who's influenced music since the first time he's ever touched a mic. Adding to his long lists of firsts, DMC is teaming up with some prominent fixtures in the comic book and music world to craft the first 100% authentic, unapologetic, indie, hip hop comic book. - ROOM 2505 (Lower level)
4:30 – 6:00 PM
TREKtacular ST:TNG Cast Reunion: This is a separately ticketed event. Seating is extremely limited! See this page to order tickets. – ROOM 3501 (Upper level)
Planet Comicon is Kansas City's largest comic book and pop culture convention. Now in its thirteenth year! The convention will be held at the Kansas City Convention Center on March 14-16th. Please visit their website for the full guestlist, ticket information, and more!
Voice actor Rob Paulsen welcomes Jess Harnell and Kevin Michael Richardson to Talkin' Toons LIVE on Tuesday March 4, 2014 at 8:00 PM at the Hollywood Improv!
Press Release:
The world-famous Hollywood Improv is proud to invite you to join Emmy and Annie award winner Rob Paulsen as he talks about his experiences in voice acting!
About Rob Paulsen:
Born in Detroit, Rob Paulsen spent his childhood in Livonia and Rochester, attending Junior and Senior high school in Grand Blanc, Michigan. Rob loved cartoons like most kids but aspired to be a professional hockey player. "Fortunately, thanks to some big, strong, kid from Winnipeg who drilled me so hard my ears are still ringing, I learned around age 18 I had neither the talent nor the temperament to make a living playing hockey. So, I turned to my other passions: singing and acting."
The goal of bringing absolute believability to a fictional character, live-action or animated, is what every actor strives for. Those who are committed to their career and who combine experience, passion and skill are likely to succeed.
Those gifted with exceptional talent who focus on maximizing their potential by finding their own niche, quickly break away from the pack. After years of honing their craft and consistently delivering memorable performances in which the character impacts an indelible image on the viewer, the public and the industry take notice, singling out the best.
"I'm getting paid to do what I got in trouble for in the 7th grade," jests Rob, who won a Daytime Emmy in 1999 as "Outstanding Performer in an Animated Program" for Pinky and The Brain (Warner Bros.) Though nominated twice previously, the victory was especially sweet due to some formidable competition – fellow nominees Louie Anderson, Ernest Borgnine, Dennis Franz and Jeffery Tambor. In addition to his Emmy, Rob won back-to-back Annie Awards in 1997 and 1998. "I absolutely love what I do and thank my lucky stars for twenty-five years of full-time employment in this business," he says.
"It's a treat to portray a complex character," Rob explains about Pinky, a goof-ball mouse with funny teeth, a head filled with clouds and an inane imagination that is punctuated with a staccato laugh. "Besides … where else could I find a job where emotional outbursts and odd exclamations like 'Egad!,' 'Narf!,' 'Poit!,' 'Splonk!,' and 'Zort!' are allowed and in fact, encouraged?" With over 2,000 half-hours of animation to his credit, Rob's versatility shines in his starring roles as the voices of Yakko, Pinky and Dr. Scratch 'n' Sniff in the Peabody and two-time Emmy award-winning series "Animaniacs."
Some of Rob's other well-known animated characters include Raphael of the "Teenage Mutant Ninja Turtles," Arthur in "The Tick," the title role in "The Mask" (for a WHOLE lot less dough than Mr. Carrey, thank you), the title role in "Mighty Max," Carl Wheezer in "Jimmy Neutron, Boy Genius," Jack Fenton in "Danny Phantom," Bobble in the "Tinkerbell" series of DVDs and hopefully more to come.
Paulsen's extensive credits include on-camera roles in numerous motion pictures including Body Double, Stewardess School, Eyes of Fire, The Perfect Match, and Warlocked. His television acting credits include guest-starring roles on MacGyver and St. Elsewhere. Additionally, he is one of the most sought-after voice actors in the commercial arena, performing in over 1000 commercial spots.
As passionate about "paying it forward" as he is about his lucrative career, Rob supports various charitable organizations, particularly those benefiting children and military veterans. Rob's volunteer work with GOALmodels has been particularly rewarding. GOALmodels, a high school program in Reseda, California, is designed to inspire 9th graders to set goals and overcome obstacles in life. Blending his life experiences with passion for his work, his presentations are informative, entertaining and inspiring. In his leisure time, Rob enjoys golf, riding his motorcycle and occasionally lacing up his skates for another chance to relive his past glory on the rink. He spends the majority of his free time with his wife, Parrish, and their two Yorkshire terriers, Pooshie and Tala.
Hollywood Improv
8162 Melrose Ave, Los Angeles, CA 90048
Planet Comicon 2014 has released the initial schedule for panel events. This schedule focuses on event featuring media guests, including performers from Star Trek: The Next Generation, Star Wars, Firefly, and more.
We will be updating the schedule with additional panels and events as soon as details are confirmed.
Highlights of the schedule include:
FRIDAY, MARCH 14th:
Margot Kidder (3:00 PM)
Michael Dorn and Marina Sirtis (4:00 PM)
SATURDAY, MARCH 15th:
Wil Wheaton (11:00 AM)
Jewel Staite (Noon)
Brent Spiner and LeVar Burton (1:00 PM)
Sylvester McCoy (2:00 PM)
John Ratzenberger (3:00 PM)
Zoie Palmer (4:00 PM)
Kids' Costume Contest (2:00 PM)
Adults' Costume Contest (5:00 PM)
SUNDAY MARCH 16th:
Femi Taylor (11:00 AM)
David Yost (Noon)
Eddie McClintock (Noon)
Lee Majors (1:00)
TREKtacular Star Trek Cast Reunion (4:30) – NOTE: this is a separately ticketed event. This event is close to being sold out. Find out more about tickets here.
Planet Comicon is Kansas City's largest comic book and pop culture convention. Now in its thirteenth year! The convention will be held at the Kansas City Convention Center on March 14-16th. Please visit their website for the full guestlist, ticket information, and more!
ORLANDO MEGACON – A Look At What's Happening
Press Release
MegaCon, the largest comic book, anime, gaming and multi media event in the southeastern U.S., begins announcing guests for the 2014 show. MegaCon will take place March 21 -23, 2014 at the Orange County Convention Center Hall SB in the North/South Building in Orlando, FL.
 Confirmed comic book guests include:
J. Scott Campbell, Frank Brunner, Neal Adams, Bill Sienkiewicz, Mark Waid, Ron Marz,  Greg Land, Michael Golden, Dennis Calero,  George Pérez, Brandon Peterson, Amanda Conner, Jimmy Palmiotti, Cully Hamner, Karl Story, Renee Witterstaetter, Billy Tucci (20th  anniversary of Shi) and Brian Pulido (15th anniversary of Lady Death), Nick Bradshaw, Adam Kubert, Dan Jurgens, Mike Miller, Joshua Ortega, Digger, Bart Sears, Ethan Van Sciver, Mike McKone, Frank Tieri, Mike Mayhew, Chuck Dixon, Skottie Young
 Confirmed media guests include:
Walking Dead – Lauren Cohan, Steven Yeun, David Morrissey, Emily Kinney, Sonequa Martin-Green
Torchwood – John Barrowman, Eve Myles, Burn Gorman, Gareth David-Lloyd
Torchwood animated series, Buffy the Vampire Slayer, Angel, Dollhouse – Eliza Dushku
Buffy the Vampire Slayer, Angel, Torchwood – James Marsters
Smallville – Michael Rosenbaum, Allison Mack, John Glover, Laura Vandervoort, Aaron Ashmore
Napolean Dynamite – Jon Heder
Battlestar Galactica – Richard Hatch, Dirk Benedict, Herbert Jefferson, Anne Lockhart
Star Wars – Peter Mayhew, Tom Kane
Comic Book Men – Mike Zapcic, Ming Chen, Bryan Johnson
Star Trek, Big Bang Theory – Wil Wheaton
 Voice Actors:
Rob Paulsen, Jim Cummings, Quinton Flynn, Phil LaMarr, Rich Horvitz, Vic Mignogna, Jennifer Hale
 You won't want to miss Comos
First time ever official MegaCon Friday evening Dance for 18+ only
Costume Contest – Drinks – Dancing
Spectacular Laser show & visuals by Empire Visuals
Nelson Flux – Evolv 3
Hosted by Nick Wolfe
$10 – Friday evening from 9pm – 11:30pm
 Introducing: The Ghost of the Robot Band with James Marsters – Saturday evening performance $20 in advance $25 at the door.
Other events include: MegaCon video gaming and the Supercon 2K series provided by National Video Gaming Association and Vibras Five.One, RPG, LARP, card and miniature gaming events, children events provided by the Skiffytown Heroes, Speed Dating, anime events, belly dancing, Indy Film Festival, movie trailers screening room, Saturday evening dance, late night adult only dance, and professional panel room.
Thanks to our sponsors: 101.1 WJRR, The am 740 Game, 104.1 Real Radio, Certified Guaranty Company, Central Florida Mensa, Students of the Unusual
 The MegaCon guest list is constantly growing. Check www.MegaConvention.com frequently for more updates.
MegaCon 2014
Orange County Convention Center
Orlando, Florida
March 21st – 23rd
Contact Info: info@megaconvention.com or www.megaconvention.com
Star Wars artist Zack Giallongo and the 501st Legion appear at New England Comics' Norwood store on Sunday February 23rd at 1:00 pm!
Press Release:
Starting at 1:00 PM on SUNDAY, FEBRUARY 23RD, the Traveling the Jundland Wastes podcast will be recording from the sales floor at New England Comics Norwood! But that's not all… they're bringing with them Star Wars: Shadows of Endor artist Zack Giallongo, and The 501st Legion! Come meet the TJW hosts, Zack, and give thanks to the fine Imperial soldiers of the 501st for keeping you safe by crushing rebel scum! Kids are encouraged to come in Star Wars costume, with prizes for the best entrants!
New England Comics
732 Washington Street, Norwood, MA 02062
781-769-4552
If Miley Cyrus is not to your liking, try one of these on for size:
Star Wars
The Hunger Games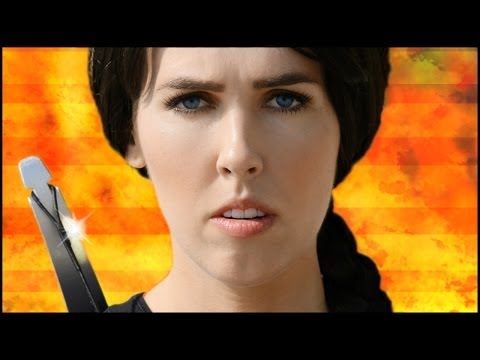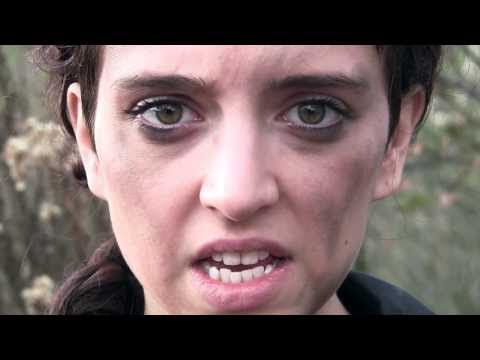 Dr. Who
Gollum (Lord of the Rings)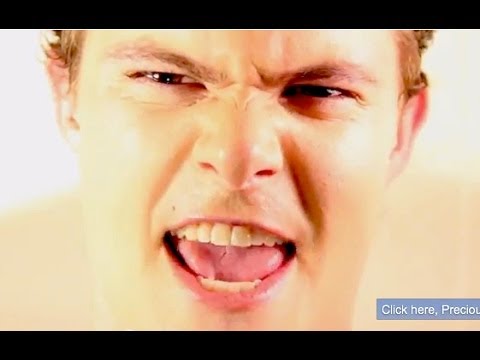 Minecraft
Pokemon
Grand Theft Auto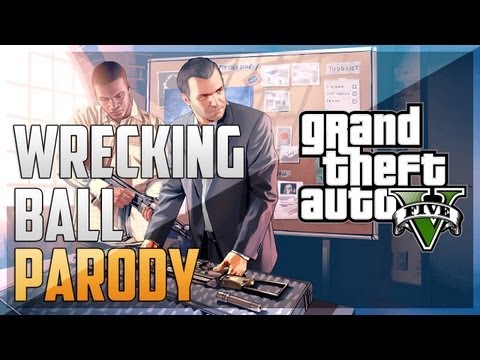 League of Legends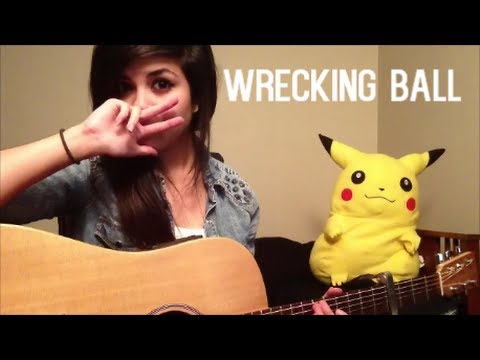 Spider-Man
Super Mario
Greg Weisman (Gargoyles, Young Justice, Spectacular Spider-Man) signs his new book at Vroman's Bookstore on Tuesday February 18, 2014 at 7:00 pm!
About Rain of the Ghosts:
Growing up in the tropical paradise of the Ghost Keys, a (fictional) chain of islands near the Bermuda Triangle, should be paradise, but for twelve-year-old Rain Cacique, it feels more like a life sentence that dooms her to a future of bending over backwards for ungrateful tourists. Her beloved grandfather, 'Bastian, is the bright spot in her world, so when he passes away, Rain immediately attributes her newfound ability to see dead people (including the spirit of her grandfather as a young fighter pilot) to grief. Eventually, however, 'Bastian is able to convince her that he is really there, that she needs to help him put other spirits to rest.  Together, they discover a hidden world of mystery and adventure.
About the Author:
GREG WEISMAN is an American comic book and animation writer and producer, best known as the creator of Gargoyles and as the Supervising Producer of The Spectacular Spider-Man. Weisman just completed work as writer and producer on the Young Justice animated series. The television series he's produced have been nominated for a number of Emmy Awards. Currently he is working the new Star Wars cartoon REBELS.
Vroman's Bookstore
695 E. Colorado Blvd Pasadena, CA 91101
Ron Perlman, star of Beauty and the Beast, Hellboy, Sons of Anarchy, and Pacific Rim just to name a few has been an announced as a guest of Emerald City Comicon 2014! Mr. Perlman will appear on Saturday and Sunday only.
His voice credits include multiple video games (Fallout, HALO, Lords of Everquest) and animated series (particularly his role as Slade "Deathstroke" Wilson in multiple DC Comic cartoons).
This year's ECCC will be held on March 28-30, 2014 Check out their website to find the latest on everything ECCC, including lists of guests, exhibitors, artists, schedules, gaming and events! www.emeraldcitycomicon.com
Press Release:
The End of an Era
All things come to pass. So too, do all licensed deals. I am sad to report that Disney, the new owner of Lucasfilm, has notified us here at Dark Horse of their intention to move the Star Wars publishing license to another of their recent acquisitions, Marvel Comics, beginning in 2015. This will end a partnership that has lasted more than two decades.
For those who are new to the industry, Dark Horse revolutionized the treatment of comics based on films. After a history of movie properties being poorly handled with little regard for execution and continuity, Dark Horse took a new approach, carefully choosing licenses and approaching them with excitement and creative energy. Our goal was to create sequels and prequels to the films we loved, paying careful attention to quality and detail, essentially treating those films as though they were our own. Star Wars has been the crown jewel of this approach. We began chasing the title as far back as 1989, and with the launch of Tom Veitch and Cam Kennedy's Dark Empire, a new era in comics was born. I'm not ashamed to admit that we were Star Wars geeks, and we have been determined to spare neither effort nor expense in the pursuit of excellence.
It is ironic that this announcement comes at a time when Dark Horse is experiencing its most successful year ever. For obvious reasons, we have prepared for this eventuality by finding new and exciting projects to place on our schedule for 2015 and beyond. Will they take the place of Star Wars? That's a tall order, but we will do our best to make that happen. In the meantime, 2014 may be our last year at the helm of the Star Wars comics franchise, but we plan to make it a memorable one. We know that fans of the franchise will expect no less. The Force is with us still.
Mike Richardson
About Dark Horse
Founded in 1986 by Mike Richardson, Dark Horse Comics has proven to be a solid example of how integrity and innovation can help broaden a unique storytelling medium and establish a small, homegrown company as an industry giant. The company is known for the progressive and creator-friendly atmosphere it provides for writers and artists. In addition to publishing comics from top talent such as Frank Miller, Mike Mignola, Neil Gaiman, Brian Wood, Gerard Way, Geof Darrow, Guillermo Del Toro and comics legends such as Will Eisner, Neal Adams, and Jim Steranko, Dark Horse has developed its own successful properties such as The Mask, Ghost, Captain Midnight, and X. Its successful line of comics, books, and products based on popular properties includes Star Wars, Mass Effect, Buffy the Vampire Slayer, Aliens, Conan, Avatar: The Last Airbender, Halo, Serenity, The Legend of Zelda, Game of Thrones and Domo. Today Dark Horse Comics is the largest independent comic book publisher in the US and is recognized as one of the world's leading publishers of both creator-owned content and licensed comics material.