Press Release:
Internationally renowned comedian Greg Proops appears at Mysterious Galaxy Books on Sunday May 31st at 2:00 PM to sign his cultural dictionary, subtitled A Lexicon of Literary, A Rancorus Reportage, A Concise Curriculum of Cool. Best known for starring on the hit improv comedy show "Whose Line Is It Anyway?" Proops delivers a hilarious reference guide for everything from noteworthy names of the ancient world to baseball. In The Smartest Book in the World, Proops uses his signature wit to give you everything you need to know to always be the smartest person in the room. Join us in celebrating Proops' bold comedic novel based on his sensational, iTunes Top 10 podcast that has been downloaded more than nine million times.
This is a numbered event – numbers for the signing line are free with the purchase of The Smartest Book in the World from Mysterious Galaxy, available May 5, starting at 10 AM!
If you are planning to attend the event, please do not place your order through the web site as all such orders are processed after the event. Instead, please come by or call the store and purchase the book on or after the on-sale date.
Mysterious Galaxy Books
5943 Balboa Avenue, San Diego, CA 92111
858-268-4747
Boston Comic Con welcomes THOMAS JANE, an actor best known to comic fans for his role as The Punisher. A noted comic aficionado, Tom is the founder of Raw Studios thorough which he has written the comics Bad Planet and Dark Country. Joining him is his frequent collaborator and comic artist TIM BRADSTREET, whose artwork has graced the covers of series such as Hellblazer, Star Trek, The Shadow, and of course, The Punisher. Both will join us for all three days of Boston Comic Con to meet their fans.
Previously announced guests include: Stan Lee, Hayley Atwell, Robin Lord Taylor, Brett Dalton, Eduardo Risso, Humberto Ramos, Jose Luis Garcia-Lopez, Tony Moore, Jason Latour, Joelle Jones, Steve Lieber, Annie Wu, Franco Aureliani, J. Bone, Frank Brunner, Michael Cho, Jeff Dekal, Evan Dorkin, Sara Dyer, Gerry Duggan, Mike Henderson, Mike Kunkel, John Layman, Stacey Lee, Laura Martin, Phil Noto, Dan Panosian, Yanick Paquette, Jeff Parker, Andrew C. Robinson, Kurtis J. Wiebe, Joshua Williamson, Brian Azzarello, Nick Bradshaw, Eric Canete, Frank Cho, Amanda Conner, Jimmy Palmiotti, Andy Belanger, Stephanie Buscema, CB Cebulski, Dave Johnson, Joe Prado, Tim Sale, Amy Reeder, Don Rosa, Stephane Roux, Frank Tieri, and more!
Tickets are now available for purchase. Please note that this year tickets will be sold ONLINE ONLY, there will not be any on-site ticket sales.
If you are coming in from out of town, the official Boston Comic Con hotel is the Seaport Hotel which is attached to the show venue (The Seaport World Trade Center).
About Boston Comic Con:
The Boston Comic Con is a 100% independently run comic book show committed to bringing the biggest and best comic creators to New England. Run by fans for fans, Boston Comic Con is not affiliated with any other convention tour or corporate interests. Hosting over 120,000 square feet of vendors selling comic books, toys, posters, trading cards, and other pop culture memorabilia, this is a destination event for geeks of any stripe. This year's convention will be held Friday July 31st, Saturday August 1st, and Sunday August 2nd at the Seaport World Trade Center, 200 Seaport Blvd, Boston, MA 02210. For more information please go to our website at www.bostoncomiccon.com and follow us on Twitter (@BostonComicCon) and Facebook!
Shelli Paroline & Braden Lamb (Artist team on Adventure Time the comic book), Rob Stull (Comic book inker known for his work with Marvel, DC, Image, Aspen, Top Cow, etc.), Zack Giallongo (Known for his work in the Adventure Time comic book, Star Wars: Ewoks – Shadows of Endor, Broxo, and others), and Eric Merced (Has worked for major comic and gaming companies, such as Marvel, DC, IDW, Archie, Fantome, and more) appear at That's Entertainment on Saturday May 2nd for Free Comic Book Day!
That's Entertainment
244 Park Ave, Worcester, MA 01609
(508) 755-4207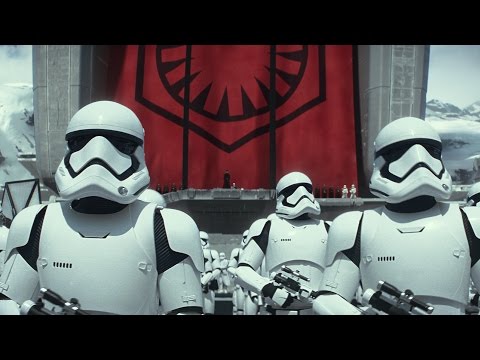 Actor, stand-up comedian, and TV host Greg Proops of "Whose Line Is it Anyway?" visits the Strand on Tuesday, May 5th at 7:00 pm for the launch of his first-ever book, The Smartest Book In The World! Greg's book is a hilarious, rapid-fire collection of pop culture trivia, ancient wisdom, and fantasy baseball teams. Don't miss out on this Strand-exclusive chat!
Greg will be joined by actor, TV personality, and comedian John Fugelsang.
Buy a copy of The Smartest Book in the World or a $15 Strand gift card in order to attend this event. All options admit one person. Please note that payment is required for all online event orders at the time of checkout. The event will be located in the Strand's 3rd floor Rare Book Room at our store at 828 Broadway at 12th Street.
Strand Book Store
828 Broadway, New York, NY, 10003-4805
(at 12th St.)
Art Baltazar, Michael Moreci, Scoot McMahon, Ben Hunzeker, Jeffrey Brown, and Justin Castaneda appear at Aw Yeah Comics on Saturday May 2nd for Free Comic Book Day!
Aw Yeah Comics
4933 Oakton Street, Skokie, IL 60077
847-423-2916
Voice actor Rob Paulsen welcomes Jim Cummings, Chuck McCann, Tad Stones, Corey Burton, and Peter Renaday to the Talkin' Toons podcast on Tuesday April 7, 2015 at 8pm!
Press Release:
The world-famous Hollywood Improv is proud to invite you to join Emmy and Annie award winner Rob Paulsen as he talks about his experiences in voice acting!
About Rob Paulsen:
Born in Detroit, Rob Paulsen spent his childhood in Livonia and Rochester, attending Junior and Senior high school in Grand Blanc, Michigan. Rob loved cartoons like most kids but aspired to be a professional hockey player. "Fortunately, thanks to some big, strong, kid from Winnipeg who drilled me so hard my ears are still ringing, I learned around age 18 I had neither the talent nor the temperament to make a living playing hockey. So, I turned to my other passions: singing and acting."
The goal of bringing absolute believability to a fictional character, live-action or animated, is what every actor strives for. Those who are committed to their career and who combine experience, passion and skill are likely to succeed.
Those gifted with exceptional talent who focus on maximizing their potential by finding their own niche, quickly break away from the pack. After years of honing their craft and consistently delivering memorable performances in which the character impacts an indelible image on the viewer, the public and the industry take notice, singling out the best.
"I'm getting paid to do what I got in trouble for in the 7th grade," jests Rob, who won a Daytime Emmy in 1999 as "Outstanding Performer in an Animated Program" for Pinky and The Brain (Warner Bros.) Though nominated twice previously, the victory was especially sweet due to some formidable competition – fellow nominees Louie Anderson, Ernest Borgnine, Dennis Franz and Jeffery Tambor. In addition to his Emmy, Rob won back-to-back Annie Awards in 1997 and 1998. "I absolutely love what I do and thank my lucky stars for twenty-five years of full-time employment in this business," he says.
"It's a treat to portray a complex character," Rob explains about Pinky, a goof-ball mouse with funny teeth, a head filled with clouds and an inane imagination that is punctuated with a staccato laugh. "Besides … where else could I find a job where emotional outbursts and odd exclamations like 'Egad!,' 'Narf!,' 'Poit!,' 'Splonk!,' and 'Zort!' are allowed and in fact, encouraged?" With over 2,000 half-hours of animation to his credit, Rob's versatility shines in his starring roles as the voices of Yakko, Pinky and Dr. Scratch 'n' Sniff in the Peabody and two-time Emmy award-winning series "Animaniacs."
Some of Rob's other well-known animated characters include Raphael of the "Teenage Mutant Ninja Turtles," Arthur in "The Tick," the title role in "The Mask" (for a WHOLE lot less dough than Mr. Carrey, thank you), the title role in "Mighty Max," Carl Wheezer in "Jimmy Neutron, Boy Genius," Jack Fenton in "Danny Phantom," Bobble in the "Tinkerbell" series of DVDs and hopefully more to come.
Paulsen's extensive credits include on-camera roles in numerous motion pictures including Body Double, Stewardess School, Eyes of Fire, The Perfect Match, and Warlocked. His television acting credits include guest-starring roles on MacGyver and St. Elsewhere. Additionally, he is one of the most sought-after voice actors in the commercial arena, performing in over 1000 commercial spots.
As passionate about "paying it forward" as he is about his lucrative career, Rob supports various charitable organizations, particularly those benefiting children and military veterans. Rob's volunteer work with GOALmodels has been particularly rewarding. GOALmodels, a high school program in Reseda, California, is designed to inspire 9th graders to set goals and overcome obstacles in life. Blending his life experiences with passion for his work, his presentations are informative, entertaining and inspiring. In his leisure time, Rob enjoys golf, riding his motorcycle and occasionally lacing up his skates for another chance to relive his past glory on the rink. He spends the majority of his free time with his wife, Parrish, and their two Yorkshire terriers, Pooshie and Tala.
Hollywood Improv
8162 Melrose Ave, Los Angeles, CA 90048
Big WOW! Comic Fest is thrilled to be able to offer Signature and Photo Opportunities with three of our incredible guests! Tom Felton (Draco Malfoy from the Harry Potter films) and Daniel Cudmore (X-Men and Twilight films) are both available for Photo and Signature opportunities on Saturday Only, while Jake Lloyd (Anakin Skywalker from Star Wars: The Phantom Menace) is available the entire weekend. Each signature ticket purchased will allow you to get one item signed, and if you purchase a photograph you may bring up to 3 of your friends or family for the photograph – however only one photo will be printed for the ticket holder. Tickets can be purchased here.
SATURDAY
Tom Felton:

Signing 11:00 – 12:30
Photo Op 12:30 – 1:30
Signing 1:30 – 4:00
Photo Op 4:00 – 4:30
Signing 4:30 – 5:30
Daniel Cudmore:
Signing 11:00 – 12:30
Photo Op 12:00 – 12:15
Signing 12:30 – 4:00
Photo Op 4:30 – 4:45
Signing 4:45 – 5:30
Jake Lloyd:
Signing 11:00 – 12:00
Photo Op 12:15 – 12:30
Signing 12:30 – 6:00
SUNDAY
Jake Lloyd:
Signing 11:00 – 11:00
Photo Op 1:15 – 1:30
Signing 2:30 – 5:00
Guests include: Brent Anderson, Sanya Anwar, Stephen Bissette, Mark Bode, Nick Bradshaw, Tim Bradstreet, Dan Brereton, Danny Bulanadi, Frank Cho, Frank Cirocco, Lela Dowling, Tom Felton, Stephen E. Gordon, Adi Granov, Mick Gray, Rich Koslowski, Ron Lim, Toshio Maeda, Steve Mannion, Chris Marrinan, Bill Morrison, Darick Robertson, Tone Rodriguez, Don Rosa, Stuart Sayger, Liam Sharp, Scott Shaw, Bill Sienkiewicz, John Totleben, Herb Trimpe, Rick Veitch, Tim Vigil, Ben Wolstenholme, Thomas Yeates, and more.
For more information on Big WOW! Comicfest please check the website (www.bigwowcomicfest.com) and follow on Facebook, Twitter, and Instagram!
Author John Jackson Miller appears at Book World on Saturday, April 4th, from 1:00 till 3:00 pm, to sign Star Wars: A New Dawn, as well as his many other Star Wars and Star Trek novels. He has also written for comic books, including Iron Man and Avengers. Don't miss the chance to meet this popular author!
Book World
1136 Main Street, Stevens Point, WI 54481
(715) 344-5311
Press Release:
Big Wow Comic Fest arrives to the San Jose Convention Center on April 18-19, 2015, bringing two days of comic books, art, collectable toys, sci-fi, fantasy, and celebrity FUN! Many of the nation's best vendors of all things cool and collectible will tempt your wallets with the perfect gifts for geeks, nerds, fans and true collectors, everywhere!
As the original comic-friendly show, we have fantastic comic book creator guests spanning all decades and genres! This year we are pleased to welcome as our Featured Guests:
Jim Steranko (Legendary artist of Captain America & Nick Fury: Agent of SHIELD)
Neal Adams (Legendary Illustrator of Superman, Batman, Avengers, X-Men, and lots more)
Dave Gibbons (Co-Creator of the classic comic "Watchman" made into a major Motion Picture)
Fan-Favorites: Art Adams (X-Men, Godzilla, and more), Bill Morrison (The Simpsons, Futurama, Disney Poster Artist), Stan Sakai (Usagi Yojimbo), Herb Trimpe (Co-Creator of Wolverine) and over 75 more confirmed and added to our website!
Meet, get autographs, and learn the secrets of Show Biz from our spectacular CELEBRITY GUESTS:
Tom Felton (Harry Potter's "Draco Malfoy" and Dawn of the Planet of the Apes)
Daniel Cudmore (X-Men's "Colossus", and Twilight's "Felix")
Jake Lloyd (Star Wars: The Phantom Menace's "Anakin Skywalker" and Jingle All The Way)
Also appearing will be Richard Hatch (Battlestar Galactica), Gary Graham (Alien Nation, Star Trek: Enterprise), George "The Giant" (Big Fish), John Stanley (Creature Features) and more.
Admission is only:
•  1 Day Adult (15 and older) $25.00 and 2 Day Adult $35.00
• 1 Day Child (8-14) $10.00 and 2 Day Child $15.00 Children under 8 are Free!
Save $5.00 off tickets by purchasing them online at www.bigwowcomicfest.com or at participating comic book retailers.