Press Release:
Boston Comic Con is excited to announce two incredibly rare appearances by superstar creators Sam Kieth and John Cassaday! They will both be available to meet fans and sign comics on Friday August 12 and Saturday August 13.
Sam Kieth is best known for his creator-owned titles The Maxx and Zero Girl and holds the distinction of co-creating The Sandman alongside writer Neil Gaiman. The Maxx was also adapted into an animated television series for MTV. Other notable work includes Four Women, Ojo, Batman, Lobo, and Wolverine/Hulk and many more titles. This is Kieth's first East Coast appearance in over a decade!
John Cassaday is a fan-favorite artist with acclaimed runs on Planetary, Captain America, Astonishing X-Men, and most recently Marvel's new Star Wars series. He has worked for every major publisher and drawn covers for titles including Batman, Superman, The Lone Ranger, Avengers, Spider-Man and more. Additionally, Cassaday has provided conceptual art for the feature film adaptation of Watchmen and directed an episode of Joss Whedon's Dollhouse.
These are two stellar additions to a guest list already filled with exceptional talent including Jae Lee, Erik Larsen, Terry Dodson, Mike Allred, Greg Capullo, Adam Hughes, Arthur Adams, Amanda Conner, David Lloyd, Jimmy Palmiotti, Phil Jimenez, Scott Snyder, Mark Waid, Bernie Wrightson, Stan Sakai, and many more! and many more. No comic fan will want to miss out on this opportunity!
Tickets are on-sale now at the link!
About Boston Comic Con:
The Boston Comic Con is a 100% independently run comic book show committed to bringing the biggest and best comic creators to New England. Run by fans for fans, Boston Comic Con is not affiliated with any other convention tour or corporate interests. Hosting over 120,000 square feet of vendors selling comic books, toys, posters, trading cards, and other pop culture memorabilia, this is a destination event for geeks of any stripe. This year's convention will be held Friday August 12th, Saturday August 13th, and Sunday August 14th at the Seaport World Trade Center, 200 Seaport Blvd, Boston, MA 02210. For more information please go to our website at www.bostoncomiccon.com and follow us on Twitter (@BostonComicCon) and Facebook!
Watch the New Captain America: Civil War Trailer!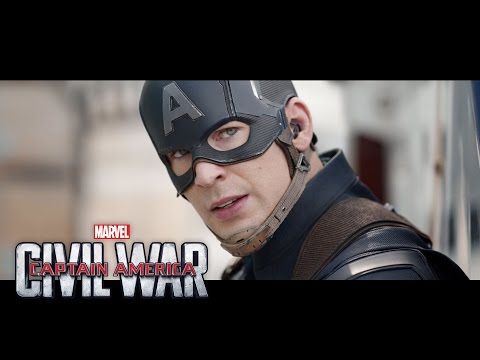 Actor/writer James Franco signs his new books of poetry at Book Soup on Sunday, March 6, 2016 at noon!
Straight James / Gay James, actor James Franco's new chapbook of poems, explores the facets of his public and private personas. Straight James / Gay James is a poetic bildungsroman—raw, candid, and uninhibited.James Franco writes about life as an actor, sexuality, questions of identity, gender, family, Gucci, Lana Del Rey, James Dean, and Hollywood. His poetic style varies from the imagistic to the prosaic.
Event Guidelines:
Absolutely NO MEMORABILIA.
A Purchased copy of Straight James/ Gay James is your line ticket.
No posed photos.
Book Soup
8818 Sunset Blvd, W. Hollywood, CA 90069
310.659.3110
Mark Morales, inker of the new SPIDER-MAN/DEADPOOL, appears at The Comic Book Shop for the first time on Saturday, March 12th from 11:00 AM – 4:00 PM!
Mark will have original art pages for sale, prints for sale, and will be taking commissioned requests!
The Comic Book Shop
1855 Marsh Road, Wilmington, DE 19810
(302) 477-1119
Emerald City Comicon has announced NORMAN REEDUS, star of THE WALKING DEAD, will appear at the convention on Friday April 8th and Saturday April 9th! Additionally they have announced another round of comic creator guests including Skottie Young (I HATE FAIRYLAND), Taki Soma (BITCH PLANET), Michael Avon Oeming (POWERS), Gail Simone (SECRET SIX), Ed McGuinness (SPIDER-MAN/DEADPOOL), and C.B. Cebulski, Marvel's international talent scout! Limited tickets are still available, get them before they're gone!
Previously announced celebrity guests include:
Christy Carlson Romano (KIM POSSIBLE, EVEN STEVENS), Chyler Leigh (SUPERGIRL), Dameon Clarke (DRAGON BALL Z, BORDERLANDS 2), Danielle Panabaker (THE FLASH, JUSTIFIED), Dante Basco (HOOK, AVATAR: THE LAST AIRBENDER), David Anders (IZOMBIE, ONCE UPON A TIME), Jenna Coleman (DOCTOR WHO, LEGO DIMENSIONS), Keiynan Lonsdale (THE FLASH), Ksenia Solo (LOST GIRL), Lana Parrilla (ONCE UPON A TIME, 24), Linda Ballantyne (SAILOR MOON), Melissa Benoist (SUPERGIRL), Nathan Fillion (FIREFLY, CASTLE), Nolan North (UNCHARTED), Robbie Amell (THE FLASH, X-FILES), Rose McIver (IZOMBIE, ONCE UPON A TIME), Sean Astin (GOONIES, LORD OF THE RINGS), Sean Maguire (ONCE UPON A TIME, SCOTT & BAILEY), Susan Roman (SAILOR MOON), Will Friedle (BATMAN BEYOND, GUARDIANS OF THE GALAXY, BOY MEETS WORLD)
Comic guests include:
Aaron Conley (SABERTOOTH SWORDSMAN), Aaron Kuder (ACTION COMICS), Adam Gorham (DEAD DROP), Alé Garza (GET JIRO: BLOOD & SUSHI), Alex de Campi (NO MERCY), Amy Chu (POISON IVY), Annie Wu (BLACK CANARY), Babs Tarr (BATGIRL), Brittney Williams (PATSY WALKER aka HELLCAT), Cary Nord (X-O MANOWAR), Chad Hardin (HARLEY QUINN), Chris Burnham (BATMAN INC.), Chris Mooneyham (FIVE GHOSTS), Chris Moreno (ZOMBIE DICKHEADS ), Chris Roberson (iZOMBIE), Clay Mann (POISON IVY), Cully Hamner (RED), Dan Parent (KEVIN KELLER), Daniel Warren Johnson (THE GHOST FLEET), Dice Tsutsumi (ICE AGE), Don Rosa (UNCLE SCROOGE), Drew Johnson (WONDER WOMAN), Dustin Nguyen (DESCENDER), Ed Brisson (SHELTERED), Ed Luce (WUVABLE OAF), Elsa Charretier (C.O.W.L.), Emi Lenox (PLUTONA), Emanuela Lupacchino (SUPERGIRL), Evan 'Doc' Shaner (GREEN LANTERN), Faith Erin Hicks (THE NAMELESS CITY), Fiona Staples (SAGA), Francis Manapul (JUSTICE LEAGUE), Hope Larson (A WRINKLE IN TIME), Jake Wyatt (MS. MARVEL), James Harren (RUMBLE), Jason Howard (TREES), Jim Mahfood (EVERYBODY LOVES TANK GIRL), Jim Zub (SKULLKICKERS), Jody Houser (FAITH), Joe Keatinge (SHUTTER), Joshua Williamson (BIRTHRIGHT), Kei Acedera (ALICE IN WONDERLAND), Kevin Wada (CATWOMAN), Klaus Janson (DARK KNIGHT III), Kris Anka (CAPTAIN MARVEL), Lee Weeks (DAREDEVIL), Leila del Duca (SHUTTER), Liz Prince (WILL YOU STILL LOVE ME IF I WET THE BED?), Marcus To (RED ROBIN), Mairghread Scott (POWER RANGERS), Marguerite Bennett (A-FORCE), Matthew Southworth (STUMPTOWN), Ming Doyle (CONSTANTINE), Mitch Gerads (THE SHERIFF OF BABYLON), Nick Dragotta (EAST OF WEST), Nick Pitarra (THE MANHATTAN PROJECTS), Noelle Stevenson (NIMONA), Pierrick Colinet (INFINITE LOOP), Philip Tan (GREEN LANTERN), Raina Telgemeier (SISTERS), Sean Gordon Murphy (TOKYO GHOST), Shannon Watters (LUMBERJANES), Shawn Crystal (ARKHAM MANOR), Terry Moore (RACHEL RISING), Tim Sale (CAPTAIN AMERICA: WHITE), Todd Nauck (NIGHTCRAWLER), and many more!
Emerald City Comicon (ECCC) is the premier comic book & pop culture convention in the Pacific Northwest. Join us April 7-10, 2016. For tickets and more information please go to the website: www.emeraldcitycomicon.com
Artist Hugh Rookwood appears at Stadium Comics on Wednesday, February 3, 2016 from noon till 9:00 PM to celebrate the release of SPIDER-MAN #1 the all new ongoing series from Marvel Comics starring MILES MORALES as Spider-Man!
Stadium Comics 
499 Main Street South, Brampton, ON L6Y 1N7
+1 905-451-3751
Writer Joe Kelly appears at Comic Book Jones on Wednesday February 10th from 3:30 till 7:00 PM! It has been a few years since Joe has been to CBJ. Right now he is writing Spider-Man/Deadpool. The day of the signing is when the 2nd printing to #1 and issue #2 come out!
Some other great books that Joe has written are: Big Hero 6, I Kill Giants, Four Eyes, JLA, Amazing Spider-Man, Ben 10, Deadpool, Bad Dog, Action Comics, Green Lantern: Legacy, etc.
Comic Book Jones
2220 Forest Avenue, Staten Island, NY 10303-1700
781-448-1234
Tickets for HeroesCon 2016, which will be held on Friday, June 17th – Sunday, June 19, 2016 at the Charlotte Convention Center, are now available for sale online! HEROES CONVENTION was founded in 1982 by Shelton Drum, owner of Charlotte's Heroes Aren't Hard To Find comics shop. Since then the convention has become famous for its comics-first and family-friendly atmosphere, where fans can mingle directly with professionals and exhibitors. Boasting an incredible guest list built mainly on reputation and goodwill, HeroesCon is known nationwide as a "must" on the summer schedule, drawing fans, exhibitors, and creators from all over the world to the Charlotte Convention Center. Get tickets at the link!
Guests include:
KRIS ANKA | Captain Marvel, X-Men, X-Force, Wolverine
JOHN BEATTY | Secret Wars, Punisher, Batman, Thanos Quest
REILLY BROWN | Lobo, Deadpool: Dracula's Gauntlet, Incredible Hercules
RYAN BROWNE | God Hates Astronauts, Manhattan Projects, Bedlam
RICHARD CASE | Spider-Man, Doom Patrol, Hunter: The Age of Magic, Annie Ammo
RYAN CODY |Doc Unknown, Monstrous, The Phantom
JAMIE COSLEY | Cody the Cavalier
KELLY SUE DECONNICK | Bitch Planet, Pretty Deadly, Captain Marvel
MARC DEERING | Supergirl, Legion
DARRYL "DMC" MCDANIEL (Presented by Pros For Life) | DMC
MICHEL FIFFE | Copra, Zegas, Twisted Savage Dragon Funnies
CHARLES FORSMAN | Revenger, TEOTFW, Celebrated Summer
MATT FRACTION | Sex Criminals, Casanova, ODY-C, Hawkguy
RAMONA FRADON | Aquaman, Metamorpho
SANFORD GREENE | Power Man & Iron Fist, Runaways, Rotten Apple, Deadpool
GENE GONZALES | DC Comics Licensing Artist, Iron Man 2 Cards, Diary of Night
JASON GONZALEZ | La Mano Del Destino
PAUL GULACY | Master of Kung Fu, Sabre, Batman, Slash Maraud, Catwoman
KEENAN MARSHALL KELLER | The Humans, Galactic Breakdown, Force Majeure
JASON LATOUR | Southern Bastards, Spider-Gwen, Loose Ends, Winter Soldier
DREW MOSS | Terrible Lizard, The Colonized, The Crow: Pestilence, In the Dark
TOM NEELY | The Humans, Henry & Glenn Forever, The Blot
JOE PEKAR | Grimm Fairy Tales, Brandi Bare, Spider-Man: Shattered Dimensions
MATTHEW ROBERTS | Manifest Destiny, Battle Pope: Mayhem
ROBBI RODRIGUEZ | Spider-Gwen, Frankie Get Your Gun, FBP, Uncanny X-Force
MARK SCHULTZ | Xenozoic Tales, Carbon, SubHuman
BEN SEARS | Double+, Pressure/Sensitivity, As You Were
CHRISTOPHER SEBELA | High Crimes, Ghost, Dead Letters, Alien Vs. Predator
BRIAN STELFREEZE | Black Panther, Day Men, Wednesday Comics
WILLIAM STOUT | Heavy Metal, Wizards, Alien Worlds, Hallucinations
BABS TARR | Batgirl, Bosozoku Sailor Scouts, Lady Knights//Women Warriors
RICH TOMMASO | Dark Corridor, The Horror Of Collier County, 8 1/2 Ghosts
CHRIS VISIONS | Dead Letters, Spider-Gwen, Scarlet Witch, Devils on the Levee
KEVIN WADA | She-Hulk, Catwoman, X-Men, Adventure Time
JAKE WYATT | Necropolis, Ms Marvel, Hulk
SKOTTIE YOUNG | I Hate Fairyland, Rocket Racoon, Fortunately the Milk, Oz
& MANY MORE!
HeroesCon 2016 Artists Alley tables are on sale NOW! Reserve your table at America's Favorite COMIC Convention today! Click the link for prices and further details.
Heroes Convention is not only one of the most recognizable names on the comics convention circuit, but has a well-deserved reputation as a convention that puts comics first, meaning aisles packed with fans looking for new comics and comic-related merchandise to check out. Our 2016 HeroesCon will be one of our biggest yet, and booth space is fully expected to sell out well in advance of the show. No space is reserved without payment in full: act now to reserve your 6′ table, 2 chairs and 2 badges!
Comics legend Stan Lee, co-creator of Spider-Man, Avengers, X-Men, Fantastic Four, Iron Man, and more, appears at Barnes & Noble on Saturday, January 30, 2016 at 2:00 PM to celebrate the release of "The Zodiac Legacy: The Dragon's Return." In this second illustrated novel of The Zodiac Legacy series, the dangerous dragon power only grows stronger within Jasmine, and Steven struggles to hold their ragtag team together. But as alliances become strained, the line between the "good guys" and the "bad guys" becomes blurrier and blurrier. And it all culminates in a major cliffhanger that readers won't see coming!
Stan Lee will be here to hand out pre-signed copies of "The Zodiac Legacy: The Dragon's Return."
This is a wristbanded event
-1 book per person/ 1 wristband per person – no exceptions
-Wristbands and books are limited to 300
-Wristbands will be issued to customers who purchase the book from Barnes & Noble at The Grove beginning at 9am on January 30
-the wristband will allow you into the event area where Stan Lee will hand you a pre-signed book
-personalization will not be available
-photos will not be permitted
-No memorabilia please
Barnes & Noble – The Grove
189 The Grove Dr, Los Angeles, CA 90036
(323) 525-0270
Writer Fabian Nicieza (X-Force, Deadpool, Legion Lost) and Reilly Brown (Deadpool: The Gauntlet, Incredible Hercules, Lobo) appear at JHU Comic Books on Wednesday December 16th from 6:00 – 8:00 PM to sign Deadpool & Cable: Split Second #1!
**Purchase of Deadpool and Cable: Split Second #1 required to participate in signing event.
JHU Comic Books MANHATTAN
32 East 32nd Street, New York, NY 10016
(212) 268-7088