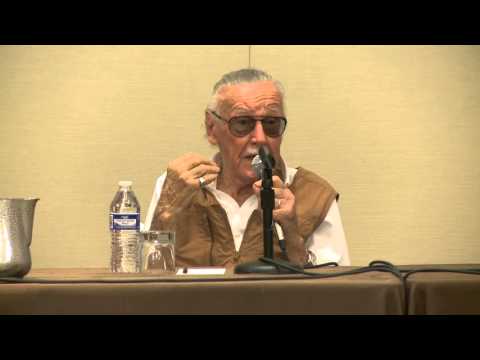 Watch The Man himself Stan Lee speak to a captivated audience at Boston Comic Con 2015 in a panel moderated by comic creator Jimmy Palmiotti and Stan's manager Max Anderson. The event featured a special appearance by Stan's best friend Ken Bald, Guinness World Record holder as the oldest living comic artist, and a phone call from Stan's wife Joanie.
Video courtesy of Ihungerproductions
June Foray, voice of Rocky the Flying Squirrel and dozens of other characters, and author Darrell Van Citters appear at Larry Edmunds Bookshop to sign The Art Of Jay Ward Productions and watch cartoons. Boris & Natasha will try to stop them! Saturday, January 25th at 4:00 pm on Hollywood Blvd!
Larry Edmunds Bookshop
6644 Hollywood Boulevard, Los Angeles, CA 90028
(323) 463-3273