Anime Boston is proud to announce five new Guests of Honor for the 2014 convention! Please join us in welcoming Wendee Lee, Kyle Hebert, Cristina Vee, Patrick Seitz, and Tom Wayland!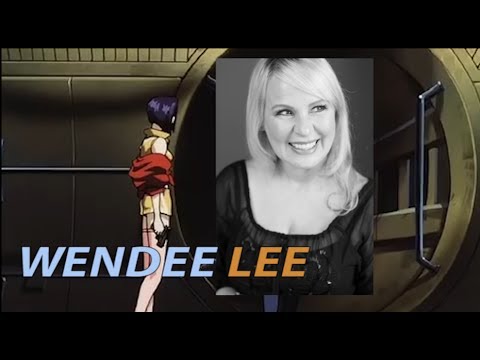 Wendee Lee is an American voice actress. While she has done voice work for many video games as well as several episodes in the Power Rangers franchise, she is particularly known in anime. With 240 credits to her name, she is one of the most prolific English voice-over actresses in history.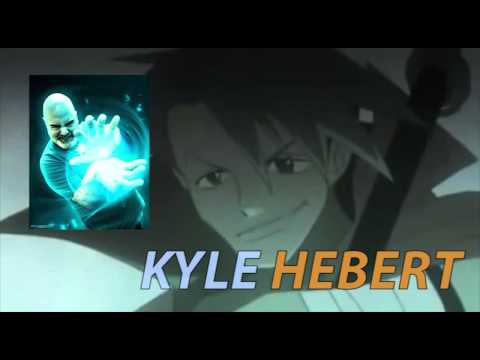 Kyle Hebert is a Los Angeles-based anime and video game voice actor whose credits include Wreck-It Ralph/Street Fighter (Ryu), Naruto (Kiba), Bleach (Aizen, Ganju), League of Legends (Ezreal, Jarvan, and Graves) and Gurren Lagann (Kamina). He is best known as the Narrator and Teen Gohan from the Funimation dub of Dragonball Z. His current roles include Tenkai Knights (Commander Beag) and Digimon Fusion (Dorulumon, Ballistomon). Other fan faves include Blue Exorcist (Bon Suguro), Fire Emblem Awakening (Frederick, Validar), Fullmetal Alchemist (Vato Falman), Tales of Symphonia (Richter Abend) and Star Ocean (Dias, Arumat, Crow).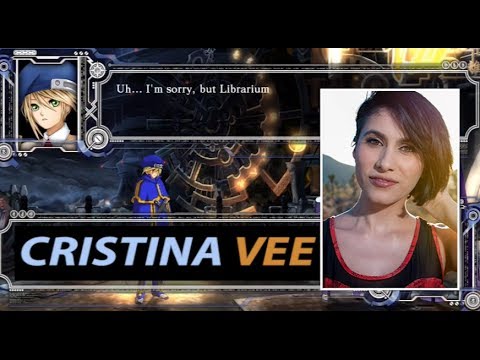 Cristina Vee is a voice actress from Los Angeles, CA. Since getting her first large anime roles in 2007, Cristina has voiced over 100 characters in both animation and video games. Anime fans know her Mio Akiyama in K-ON!, Alisa Bosconovitch in Tekken Blood Vengeance, Homura Akemi in Madoka Magica, Louise in The Familiar of Zero, and Morgiana in Magi: The Labyrinth of Magic, to name a few.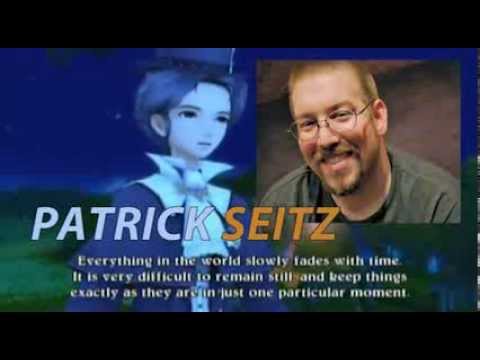 Patrick Seitz's anime roles include Franky in One Piece, Sky High in Tiger & Bunny, Germany in Hetalia, Agil in Sword Art Online, Senji in Deadman Wonderland, Simon in Durarara, Laxus in Fairy Tail, Sloth in FMA: Brotherhood, JP in Redline, Agni in Black Butler, Motochika Chosokabe in Sengoku Basara, Nekozawa in Ouran High School Host Club, Isshin Kurosaki in Bleach, and Grimmer in Monster.
Tom Wayland is proud to have made a long and successful career out of his most favorite things – acting, directing, and making raucous, loud rock and roll music. Tom has produced and/or directed hundreds of anime programs such as Now & Then, Here & There, Revolutionary Girl Utena, Alien Nine, The World of Narue, Ichi the Killer, Mew Mew Power, Magical Do Re Mi, GI Joe, and currently serves as the voice director on the hit series Pokemon.
About Anime Boston:
Anime Boston is an annual three-day Japanese animation convention held in Boston, Mass. Anime Boston 2014 is scheduled for Friday, March 21 through Sunday, March 23 at the Hynes Convention Center and Sheraton Boston Hotel. More information about Anime Boston can be found at www.animeboston.com.
About New England Anime Society:
The New England Anime Society was founded in 2001. Based in Massachusetts, The New England Anime Society, Inc. is an organization dedicated to furthering public education and understanding of the Japanese language and culture through visual and written media. More information about The New England Anime Society is available at www.neanime.org.
Rock And Shock returns for their Tenth Anniversary show on October 18-20, 2013 at the DCU Center and Worcester Palladium! Guests include Robert Englund, Robert Patrick, Michael Rooker, John Ratzenberger, and many more! Featuring a Kevin Smith & Jason Mewes screening and performances by Danzig,  Twiztid with The R.O.C., Otep, Butcher Babies, and more!!
The convention doors will be open to the public at 5pm on Friday, October 18 and at 11am on Saturday, October 19 and Sunday, October 20 at the DCU Center located at 50 Foster St, Worcester, MA 01608.
Nightly live performances will take place at the Worcester Palladium, located at 261 Main Street, Worcester, one block over from the DCU Center. Door times for these events are listed below.
___________________________________________________
Guests Include:
Robert Englund
Robert Patrick
Michael Rooker
John Ratzenberger
Katharine Isabelle
Jordan Ladd
Twiggy Ramirez
Kane Hodder
Andrew Divoff
Jennifer Jostyn
Lew Temple
IronE Singleton
Jack Ketchum
Joe Knetter
Sarah French
James Balsamo
Gangrel
Maria Kanellis
and more TBA!
___________________________________________________
Performances by:
Thursday, 10/17 (pre-party) – Between the Buried & Me with The Faceless, The Contortionist, and The Safety Fire
Friday, 10/18 – Kevin Smith & Jason Mewes – Jay & Silent Bob's Super Groovy Cartoon Movie and Q&A
Saturday, 10/19 – Danzig with Doyle, Otep, Butcher Babies, Texas Hippie Coalition, Stolen Babies, and A Pale Horse Named Death
Sunday, 10/20 – Twiztid with The R.O.C., Blaze, Madchild, and Aqualeo
___________________________________________________
VIP PACKAGE
VIP packages are limited and are available at tickets.com and the Palladium box office.
($175 advance only)
Includes:
*Access to the movie on Friday and the concerts at The Palladium on Saturday & Sunday, as well as ALL 3 DAYS of the Rock & Shock Horror Convention next door @ The DCU Center.
*Access to the 10/17 Rock and Shock Pre-Party Concert w/ Between The Buried And Me
*Special Seating at the Jay & Silent Bob Super Groovy Cartoon Movie on Friday, Oct. 18th (Note: THE MOVIE ON FRIDAY IS RATED R. People under the age of 18 should have a parent or guardian with them for this event.)
*Access to the After Party on Friday, Oct. 18th (takes place at the Palladium after the movie)
*Reserved Seating at the Q&A's and Panels at the convention
*Special Laminate
*Exclusive R&S T-Shirt
*Swag Bag
*All VIP PACKAGE PURCHASERS WILL BE ENTERED TO WIN TICKETS TO MEET KEVIN SMITH & JASON MEWES
***Customers will be contacted via email about a week before the event with more info.***
___________________________________________________
CONVENTION ONLY TICKETS
Convention ONLY tickets are available at Ticketmaster, DCU Center Box Office & Palladium Box Office
3-day convention (ONLY $50 advance, $60 day of)
Friday only convention ($20 advance, $25 day of)
Saturday only convention ($20 advance, $25 day of)
Sunday only convention ($20 advance, $25 day of)
___________________________________________________
COMBO TICKETS – DCU CONVENTION CENTER & THE PALLADIUM
Combo tickets are available at tickets.com and the Palladium box office.
WEEKEND PASS – Convention / Movie / Concert ($90 advance / $105 day of)
***General Admission FLOOR Seating for the Movie on Friday, Oct. 18th Only, Saturday & Sunday events are both General Admission***
WEEKEND PASS – Convention / Movie / Concert ($80 advance / $95 day of)
***General Admission BALCONY Seating for the Movie on Friday, Oct. 18th Only, Saturday & Sunday events are both General Admission***
FRIDAY ONLY – Convention / Movie Combo – ($45 advance, $50 day of)
***FRIDAY ONLY GENERAL ADMISSION BALCONY SEATING *** Convention / Movie Combo JAY & SILENT BOB'S SUPER GROOVY CARTOON MOVIE and the JAY AND SILENT BOB GET OLD PODCAST w/ Kevin Smith and Jason Mewes
FRIDAY ONLY Convention / Movie Combo – ($35 advance, $40 day of)
***FRIDAY ONLY GENERAL ADMISSION FLOOR SEATING *** JAY & SILENT BOB'S SUPER GROOVY CARTOON MOVIE and the JAY AND SILENT BOB GET OLD PODCAST w/ Kevin Smith and Jason Mewes
SATURDAY ONLY (Convention + General Admission for Danzig – $35 advance, $40 day of)
SUNDAY ONLY (Convention + General Admission for Twiztid – $25 advance, $30 day of)
Kevin Smith and Jennifer Schwalbach Smith appear on Wednesday, February 6th, 2013 at 8:00 pm at Cobb's Comedy Club!
Press Release:
Meet Jennifer Schwalbach. 12 years ago, Kevin Smith Jedi-Mind-Tricked her into giving up an awesome life for marriage. Now, there is no escape – because pre-nups are for p*ssies. Join Jennifer and Kevin at Cobb's for a live version of their hilarious, unpredictable podcast.
Presented as part of SF Sketchfest
Cobb's Comedy Club
915 Columbus Avenue San Francisco, CA 94133
(415) 928-4320
Kevin Smith and Jason Mewes celebrate the 100th episode of Jay & Silent Bob Get Old at the Jon Lovitz Podcast Theatre on Saturday, December 22nd at 10:00pm! All proceeds from the show will benefit Hurricane Sandy victims in their hometown Highlands, NJ.
18 & over
Two items minimum per person
Seating First Come First Serve
All Shows Have Adult Content
Door Time: 09:45 PM
Jon Lovitz Comedy Club
1000 Universal Studios Blvd #222, Universal City, CA 91608
Spend an evening with Kevin Smith on Saturday, October 13, 2012 at 09:45 PM at the Wilbur Theatre!
Wilbur Theatre
246 Tremont Street, Boston, MA
Kevin Smith returns to New Jersey for a signing at Jay & Silent Bob's Secret Stash on Sunday August 26, 2012 from 2:00pm – 5:00pm! The signing will be filmed for an upcoming episode of AMC's Comic Book Men! Arrive early, all attendees must sign a release! Limit of two autograph items per person.
Jay & Silent Bob's Secret Stash
35 Broad Street, Red Bank, NJ 07701
(732) 758-0508
Kevin Smith appears at the Coolidge Corner Theatre on Thursday, March 22, 2012 at 7:00pm!
Press Release:
Join the Coolidge in welcoming Kevin Smith (director of Clerks and Mallrats, writer of Silent Bob Speaks and The Bionic Man) for an exclusive Boston appearance in support of his hilarious new book TOUGH SH*T: Life Advice from a Fat, Lazy Slob Who Did Good (Gotham Books, March 20, 2012, available in Hardcover, eBook and Penguin Audio). In it nothing is off limits, it's a memoir that unlocks his unlikely path to success. For this special evening Kevin will discuss the book and answer questions from the audience.
This isn't a book of feel-good stories. It's a book of Tough Sh*t. He talks about the critics who've savaged his films and the actors and executives who've made him hate what he loves. He discusses his fallout out with Harvey Weinstein and The Weinstein Company and his feuds with Bruce Willis. He examines his struggles with weight, the infamous Southwest Airlines incident, and why he decided to start smoking pot at the age of 38. But he also tells you the good stuff you get if you suffer through the Tough Sh*t, like his amazing wife Jen, who suffers through marriage to a sex-obsessed fatty.
Sprinkled throughout, Kevin offers his readers gems of life advice that have helped him along the way: like what he learned from his hero Wayne Gretzky – "Don't go where the puck's been; go where it's gonna be;" from the very act of conception – "You're a big, fat bucket of win when you begin this crapshoot life;" and from Ferris Bueller: "You can never go too far. But if you're gonna get busted, don't let it be by a guy like that."
Fanboys, film-buffs, stoners, fatties, skinnies, Smodcasters and anyone who wants to know how to get away with getting paid for doing what they love will find something to like in this book.
All tickets: $28, ticket price includes a signed copy of the book to be picked up upon arrival at the theatre.
Coolidge Corner Theatre
290 Harvard Street, Brookline, MA 02446-2908
617-566-6660
Press Release:
Be there as the Jon Lovitz Comedy Club becomes the Jon Lovitz Podcast Theatre!  Filmmaker, S.I.R. host and podcast extraordinaire Kevin Smith introduces a stellar lineup of new shows talking shit on the Lovitz stage! This Memorial Day Weekend event will begin at 2pm on Sunday, May 29th and ends at 2am on Monday, May 30th. Limited to 250 attendees. Click here for tickets!
 
Drink hooch, eat food, and laugh yourself silly listening to and actually seeing podcasts in their natural habitat: The Lovitz!
 
Check out the brand new debuts of…
 
The ABC's of SNL, with Jon Lovitz & Kevin Smith.  Take a journey into television history with a guy who lived it!  Jon Lovitz opens the vault and spills stories of how a little kid from Tarzana wound up as one the most legendary Not Ready For Prime Time Players of all time!  This is the premiere episode of the new SModcast.com weekly podcast, and if youve heard Lovitz filling in on HOLLYWOOD BABBLE-ON, you know this is gonna be a hot ticket!
 
LET US ACT!   The premiere episode of the interactive podcast where audience members re-create classic scenes from famous flicks with master thespian Jason Mewes and master auteur Kevin Smith!
 
BABBLE-ON COMI-CON THEATRE!  Get under your slanket and get ready for bed, as Ralph Garman and Kevin Smith read to you from the comic book BATMAN: CACOPHONY.  Complete with sound effects, Ralph's Adam West impression, and read-along comic.  You'll know its time to turn the page at the sound of the beep.
 
Having Sex with Katie Morgan. Adult Film Star Katie Morgan answers anonymous audience questions about sex and all things sexy.  Co-Host Kevin Smith tries to keep the blush factor uncomfortably high, in this no-holds barred discussion.
 
PLUS ONE!  Watch a man & his wife try to not kill each other, live on stage!  The iTunes #1 podcast and #2 morning show takes the stage, as Jennifer Schwalbach finally joins Fatty McNoFly to talk about Schwience and the Fishies that Have No Eyes!
 
All that and special guest, podcasting legend ADAM CAROLLA!
 
This is a once-in-a-lifetime event!  All for a mere $50!  And every ticket comes with a FREE SLANKET!
 
Join us for hours and hours of aural pleasure – only at The Lovitz!
The Jon Lovitz Podcast Theater, 222 Universal City, CA 91608
Jason Mewes and Kevin Smith bring their podcast show to the Hard Rock Cafe (6050 Universal Blvd, Orlando, FL 32819) for one night only, March  30th at 8pm. Every saga has a middle-age this is what happens when Jay & Silent Bob Get Old.
Kevin Smith has chosen The Wilbur to showcase his latest project, indie flick 'Red State' on March 6th. This is looking to be one of Smith's most controversial films to date with its politically charged premise.
Kevin Smith and The Harvey Boys are independently distributing this film and have issued this statement:
"We believe the state of film marketing has become ridiculously expensive and exclusionary to the average filmmaker longing simply to tell their story. When the costs of marketing and releasing a movie are four times that film's budget, it's apparent the traditional distribution mechanism is woefully out of touch with not only the current global economy, but also the age of social media.
Therefore, The Harvey Boys will not spend a dime on old world media buys (such as TV/Print/Outdoor) as we self-distribute our film, Red State, in an admittedly unconventional, yet extremely cost effective, word of mouth/viral campaign."
Kevin Smith will be in attendance at this performance and will do a Q&A following the showing.
Once you have your tickets text STATE to 877877 for a chance to win backstage passes, seat upgrades, or even meet Kevin Smith!
Wilbur Theatre
246 Tremont Street, Boston, MA