Press Release:
Gallery Nucleus is honored to host the launch for Disney lead character designer and visual development artist Shiyoon Kim's premier children's book Nelbert The Introvert!
Join us November 7, 2015 from 2:00 – 5:00PM as we debut this wonderful and quirky new title for all ages. On display will be original art and preliminaries from the book. Shiyoon will also be leading a demonstration sharing his artistic process during the opening event.
Event Highlights
*First retail location of Nelbert The Introvert
*Artist in attendance and signing
*Original art on display and for sale
*Exclusive new print release
*Process demo lead by Shiyoon Kim
*more details to be announced…!
Gallery Nucleus
210 East Main Street, Alhambra, CA 91801
626.458.7477
Scott Watanabe, Victoria Ying, Shiyoon Kim, Lorelay Bove, Kevin Nelson, Paul Briggs, and Kendelle Hoyer appear at Gallery Nucleus on Saturday November 15, 2014 from 2:00 – 5:00 PM!
Press Release:
Walt Disney Animation Studios' Big Hero 6 is the story of Hiro Hamada, a brilliant robotics prodigy who must foil a criminal plot that threatens to destroy the fast-paced, high-tech city of San Fransokyo. This new title in our popular The Art of series, published to coincide with the movie's U.S. release, features concept art from the film's creation—including sketches, storyboards, maquette sculpts, colorscripts, and much more—illuminated by quotes and interviews with the film's creators. Fans will love the behind-the-scenes insights into Disney's newest action comedy adventure.
Come see rare behind the scenes artwork by artists from the production design, storyboard, and visual development teams.
Bring your questions for the Q&A session and meet the artists one-on-one as they sign copies of the new Art of Big Hero 6.
$5 Admission at the door or FREE w/ purchase of the Art of Big Hero 6 book (about 75 seats available, standing room also available).
Outside books will be subject to a $10 fee.
Featured Artists:
Scott Watanabe – Art Director, Environments
Victoria Ying – VisDev, Environments
Shiyoon Kim – Character Designer
Lorelay Bove – VisDev, Characters
Kevin Nelson – VisDev Artist
Paul Briggs – Head of Story
Kendelle Hoyer – Story Artist
Event Schedule:
2:00 – 3:00 pm Panel Presentation
3:00 – 3:30 pm Q&A
4:00 – 5:00 pm Signing
Gallery Nucleus
210 East Main Street, Alhambra, CA 91801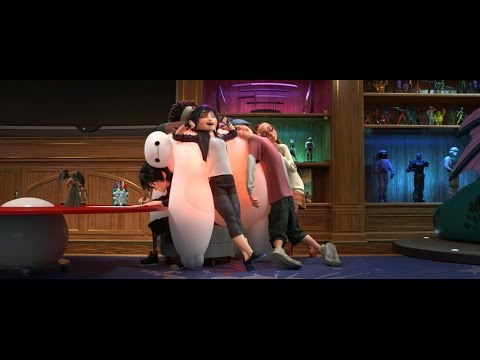 Nucleus warmly welcomes you to a gigantic, visual feast in micro proportions! Working within the 2×2 – 6×6 inch guidelines and in both traditional 2D and 3D media, this exhibit will feature an explosive roster of talent working in animation and visual development.
December 11, 2010 – January 4, 2011
Opening Reception / Dec 11, 7:00PM – 11:00PM
The Micro Show began with a group of animators and friends working at Disney. Creating personal, bite-size works of art was a respite from their daily creative grind and eventually they gathered all the pieces and displayed them in modest exhibits. On December 11, we bring you the most macro of the Micro Shows thus far. Featuring the talents working at Disney, Pixar, and Dreamworks, artists were invited to do everything but wallpaper our upstairs Atrium gallery with their micro-sized creations.
This exhibit is sure to be an awe-inspiring event, not to mention a personal glimpse into extraordinary talents and minds behind your favorite animated films!
Featuring Artists:
Andy Schuhler Story Artist
Aurian Redson, Story Artist
Austin Madison, Animator
Barbra Pushies
Ben Balistreri, Story Artist
Bill Perkins, VisDev Artist
Bill Schwab, VisDev Artist
Brian Kesinger, Story and Layout Artist
Brittany Lee, VisDev Artist
Cassia Harries: Sculptor
Chen-yi Chang, Story Artist
Chris Mitchell
Clio Chiang, Story Artist
Daniel Arriaga, VisDev Artist
Darren Webb, Story Artist
Dave Derrick, Story
Dave Pimentel, Head of Story
Don Hall, Director
Ed Gombert, Head of Story
Jeff Snow, Head of Story
Jeff Turley, VisDev Artist
Jenny Lerew, Story Artist
Jeremy Costello, Production Department Manager
Jeremy Spears, Story Artist
Jin Kim, VisDev Artist
Joe Moshier, Visual Development Artist
John Musker, Director
John Puglisi, Director
Josie Trinidad, Story Artist
Justin Cram, VisDev Artist
Kendelle Hoyer, Story Artist
Lauren MacMullen, Story Artist
Leo Matsuda, Story Artist
Lissa Treiman, Story Artist
Lorelay Bove, VisDev Artist
Louie Del Carmen, Story
Mark Kennedy, Head of Story
Mark Walton, Story
Michael Labash
Mike Gabriel, Art Director
Mike Giaimo, Art Director
Mike Lester, Story Artist
Mike Yamada
Minkyu Lee, Animator
Nagisa Koyama
Nancy Kruse, Story Artist
Nate Wragg, VisDev Artist
Nicole Mitchell, Story Artist
Normand Lemay, Story Artist
Paul Briggs, Head of Story
Pete Sohn
Raymond Persi
Ryan O'Loughlin, Story
Ryan Savas, Story Artist
Shane Prigmore, Head of Story
Shiyoon Kim, VisDev Artist
Steve Anderson, Director
Steve Macleod, Story Artist
Ted Mathot, Head of Story
Toby Shelton, Head of Story
Trevor Jimenez
Vi-Dieu Nguyen, Story Artist
Victoria Ying, VisDev Artist
Will Mata, Story Artist

…AND MORE!!
Gallery Nucleus
210 East Main St, Alhambra, CA 91801
Some of the fantastic talent from Disney's visual development team has joined together to release an independent art book. This collection of personal work features the unique illustrated visions of over 20 artists.
Meet the artists and get your book signed. Original art from the book and other new work will be on display and available for sale at extremely affordable prices. Free admission, come meet the artists!
Peck n' Paw Raffle Contest:
During the event, enter our raffle contest to win this original artwork by Scott Watanabe valued at $100. Each raffle ticket is $5 and you can purchase as many as you'd like to increase your odds of winning.  Prizes also include a signed book or exclusive art print. 
Learn more about the project on the official blog here
Opening on August 7th from 7-10pm
Artists expected to attend:
Bill Schwab
David Wormersley
Doug Rogers
Justin Cram
Jeff Turley
James Finch
Kevin Nelson
Lorelay Bove
Mac George
Scott Watanabe
Shiyoon Kim
Victoria Ying
Bill Perkins
Britney Lee
Jin Kim
Gallery Nucleus
210 East Main St, Alhambra, CA 91801
art by Britney Lee