Great American Comic Con is the newest addition to the comic book convention scene and what better place to have its first show but Las Vegas, Nevada. So December 5-6th, 2015 will be the inaugural event taking place at the Sports Center of Las Vegas. Joining us this year are some of the best comic book writers, artists and professionals in the business including Tim Bradstreet, Tommy Castillo, Howard Chaykin, Darwyn Cooke, Tony Harris, Bob McLeod, Tony Moore, Graham Nolan, James Robinson, Joe Rubinstein, Mike Zeck, Frank Tieri, Billy Tucci, Len Wein, and Bernie Wrightson.
What makes GACC different from any other comic book convention in Las Vegas is the guests will have worked on titles ranging from the Silver Age of comics all the way to today's newest and hottest comic book titles. This show is all about comics and nothing else. You will find major comic book dealers from across the US as well as Las Vegas' own dealers offering you the widest selection of comic book memorabilia available anywhere. Keep checking back for new guest and exhibitor announcements. We are proud and excited to be able to bring you a great show to enjoy. So make sure to register today and be ready to enjoy a good ole fashion comic book show. It's about comics!
For tickets and further information please visit their website: greatamericancomicconvention.com
Writer/Artist Howard Chaykin (American Flagg!, Black Kiss, Satellite Sam) appears at the San Diego Comic Art Gallery on Saturday November 21, 2015 from 5:00 till 8:00 PM to sign the STAR WARS ARTIFACT EDITION! The Gallery will also be exhibiting 30 pieces of original art from Star Wars' first ever comics series released by Marvel in 1977. The exhibit will run from November 21, 2015 – January 31, 2016.
Press Release:
The San Diego Comic Art Gallery (SDCAG) is proud to announce the Comic Book Art of Star Wars exhibition, which will run from November 21st through January 31st, 2016. The exhibit will feature 30 pieces of rare Star Wars original art from the very first comic book series that was released by Marvel Comics in 1977.
The majority of these originals are from the first six issues, which adapted the blockbuster George Lucas film. Included in this landmark display are many key and historically significant pages.
Most art featured in this stunning exhibition are by renowned comic artist Howard Chaykin, who will be on hand at the SDCAG on Saturday, November 21st from 5:00 to 8:00 PM, signing copies of the Star Wars Artifact Edition. This Artifact Edition is a 12″ x 17" oversized hardcover art book and features an incredible selection of Star Wars pages. Additionally, the book will include many other pieces of Star Wars art not in the exhibition
Each page of the Star Wars Artifact Edition is scanned from the actual original art and printed same size as the physical art boards. While appearing to be in black and white, an Artifact Edition features art scanned in color so all the subtle nuances of original art are clearly visible to the reader, including white out, blue pencil editorial notations, paste-over corrections and more.
The Star Wars Artifact Edition is the ultimate holiday gift for Jedi's of all ages, and will be available at the SDCAG from November 21st, and in finer comic book shops on December 9th. You may also order it direct from the publisher at the link.
All artwork is courtesy of the David Mandel collection.
San Diego Comic Art Gallery – Barracks 3 First Floor
2765 Truxtun Road, San Diego, CA 92106
(858) 270-1315
Planet Comicon has announced their latest additions to the guest roster for 2015:
Karen Gillan – from Doctor Who and Guardians of the Galaxy
Michael Rooker – from The Walking Dead and Guardians of the Galaxy
Scott Wilson – Herschel from The Walking Dead
J. August Richards – Deathlok from Agents of S.H.I.E.L.D.
Sean Gunn – from Guardians of the Galaxy and Gilmore Girls
Raphael Sbarge – Archie Hopper from Once Upon a Time
Steve Cardenas – from Mighty Morphin Power Rangers
Laura Vandervoort – from Smallville and Bitten
Grant Bowler – Joshua Nolan from Defiance
Kent McCord – from Adam-12, seaQuest DSV, Galactica 1980
And from the cast of Lost Girl: Kris Holden-Ried, Rachel Skarsten, and Emmanuelle Vaugier
Planet Comicon will be better and bigger than ever this year. We have expanded the exhibit hall for even more dealers, artists, celebrities, cosplay, and special attractions.
We've announced great guests with many more announcements to come. You'll meet Hollywood stars including Cary Elwes (The Princess Bride), Stephen Amell (Arrow), John Barrowman (Arrow, Torchwood, Doctor Who), Laura Vandervoort (Smallville), Sam Witwer (Being Human), Robbie Amell (The Tomorrow People, The Flash), and many others.
We also have a great array of top comics creators on the slate. We've recently announced Howard Chaykin and have nearly a dozen additional comics guests to announce in the next week. So far, we've confirmed Tim Bradstreet (Punisher), Stan Sakai (Usagi Yojimbo), Katie Cook (My Little Pony), Don Rosa (Uncle Scrooge), and local favorites including Jason Aaron (Thor, Star Wars).
Check out our new website for more information our guests and attractions.
Comic writer/artist Howard Chaykin appears at Aw Yeah Comics on Saturday, December 6th from 3:00 – 8:00 PM! Currently handling art for SATELLITE SAM at Image Comics, he has worked on everything from AMERICAN FLAGG to THE SHADOW to the AVENGERS, BATMAN, and so much more. There will be a signing, followed by a Drink 'n' Drawyeah session
Aw Yeah Comics
4933 Oakton Street, Skokie, IL 60077
847-423-2916
Superstar writer Matt Fraction (Hawkeye, Satellite Sam, Sex Criminals) appears at Cosmic Monkey Comics Wednesday November 26th from 4:00-6:00 PM to sign copies of the first issue of his brand new creator owned Image Comics series ODY-C!
Cosmic Monkey Comics
5335 NE Sandy Blvd, Portland, OR 97213
(503) 517-9050
Howard Chaykin appears at Barnes & Noble to sign Satellite Sam on Saturday August 16, 2014 at 1:00 PM!
Barnes & Noble
Ventura Gateway, 4820 Telephone Road, Ventura, CA 93003
805-339-0990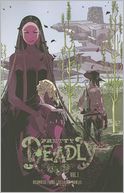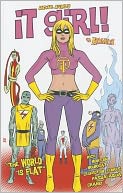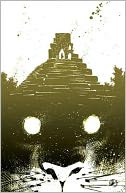 Kelly Sue DeConnick, Matt Fraction, Joe Keatinge, Jamie S. Rich, and Joshua Williamson for a Special Get Pop-Cultured Event at Barnes & Noble on Saturday July 19, 2014 at 3:00 PM! Come join as this wonderful lineup of authors discuss their work and sign books! Those who attend will be entered to win raffle prizes.
Barnes & Noble – Clackamas Town Ctr Mall
12000 SE 82nd Avenue, Portland, OR 97086
503-786-3464