Press Release:
Hartford Comic Con is proud to announce the addition of Manu Bennett from Arrow (Slade Wilson/Deathstroke), Spartacus (Crixus), and The Hobbit (Azog). He joins an already A-list line up of celebrity guests to join our show including cast mate Katrina Law ("Mira" from Spartacus), Chandler Riggs ("Carl Grimes" from The Walking Dead), Giancarlo Esposito ("Gus" from Breaking Bad), and more!
Please join us at the fastest growing comic con in New England! With appearance by over 150 of the industry's top artists including special guests Ed McGuinness (Amazing X-Men, Nova), Tim Sale (Captain America, Batman), Jim Cheung (Infinity, Young Avengers), Dave Johnson (Deadpool, 100 Bullets), and so many more.
Hartford Comic Con will take place on May 31 – June 1, 2014 at the XL Center in Hartford, CT. For more information, tickets, registration, and the complete list of guests please check out the website: www.hartfordcomiccon.com and follow them on Twitter (@ HartfordCon) and Facebook!
Press Release:
NBC ANNOUNCES EXCITING PANEL LINEUP AT COMIC-CON, INCLUDING 'THE BLACKLIST,' 'HANNIBAL,' 'COMMUNITY,' 'REVOLUTION' AND 'GRIMM'
Network Talent Will Also Make Appearances During Highly Anticipated Global Gathering of TV Fans
UNIVERSAL CITY, Calif. — July 2, 2013 — NBC has announced plans for the upcoming Comic-Con International gathering in San Diego running from July 18-21.
"The Blacklist," "Hannibal," "Grimm," "Revolution" and "Community" will headline at Comic-Con, along with NBC talent from "Saturday Night Live," "Late Night with Seth Meyers" and "Ironside" also participating on various panels.
Featured during the "Grimm" panel will be a special trailer of the new Friday night series "Dracula," starring Jonathan Rhys Meyers.
Panel schedules:
"The Blacklist" (Sony Pictures Television)
Day: Thursday, July 18
Who: James Spader, Megan Boone, Diego Klattenhoff and executive producers Jon Bokenkamp, John Eisendrath and John Fox
For decades, ex-government agent Raymond "Red" Reddington (James Spader) has been one of the FBI's Most Wanted fugitives. Now, he's mysteriously surrendered to the FBI with an explosive offer: He will help catch a long-thought-dead terrorist under the condition that he speaks only to Elizabeth "Liz" Keen (Megan Boone), an FBI profiler fresh out of Quantico. Liz soon discovers that Red has compiled a secret list of criminals over the years: a "blacklist" of politicians, mobsters, spies, and international terrorists. He will help catch them all … with the caveat that Liz continues to work as his partner.
"Hannibal" (Gaumont International Television)
Day: Thursday, July 18
Who: Hugh Dancy, executive producer Bryan Fuller, executive producer/director David Slade and executive producer Martha De Laurentiis
"Hannibal," which is based on the characters created by author Thomas Harris in his novel "Red Dragon," was one of the best-reviewed series of the past season and was recently renewed for season two. Hugh Dancy plays criminal profiler Will Graham while Mads Mikkelsen plays psychiatrist Dr. Hannibal Lecter.
"Grimm" (Universal Television)
Day: Saturday, July 20
Who: David Giuntoli, Silas Weir Mitchell, Russell Hornsby, Reggie Lee, Sasha Roiz, Bitsie Tulloch, Bree Turner, Claire Coffee, and executive producers Todd Milliner, David Greenwalt, Jim Kouf and Norberto Barba
"Grimm," a drama series inspired by the classic Grimm Brother's Fairy Tales, follows Portland homicide detective Nick Burkhardt (Giuntoli) as he tries to find the balance between normal life and his birthright as a Grimm, an elite line of criminal profilers who have the ability to see the monsters that lurk below a seemingly human surface.
"Revolution" (Warner Bros. Television)
Day: Saturday, July 20
Who: Executive producer Eric Kripke and others to be determined
In its first season, "Revolution" examined why the Earth's power was turned off and asked how the world's citizens are expected to survive. In the season finale, the power is turned back on, but at what cost and consequence? The second season begins in the fall.
"Community" (Sony Pictures Television)
Day: Sunday, July 21
Who: Gillian Jacobs, Danny Pudi, Yvette Nicole Brown, Alison Brie, Jim Rash, Ken Jeong and executive producers Dan Harmon and Chris McKenna
"Community" is back at Comic-Con and ready to celebrate with the show's devoted fandom. Come be a part of the study group for a panel and Q&A moderated by Chris Hardwick ("The Nerdist") and find out firsthand what surprises are in store for the series when it returns to NBC for its fifth season.
"Ironside" star Blair Underwood will appear on the TV Guide Fan Faves panel on Friday, July 19.
"Saturday Night Live" veteran Seth Meyers and "Late Night with Seth Meyers" producer Michael Shoemaker will appear at the Hulu panel on Sunday, July 21.
Additional panelists are expected to be announced in the coming weeks.
The cast of the NBC show Revolution, including Daniella Alonso, Zak Orth, David Lyons, Tracy Spiridakos, Elizabeth Mitchell, Billy Burke, and co executive producer and writer on the show David Rambo spoke at Wondercon 2013, and Convention Scene's own Richard Oh was there.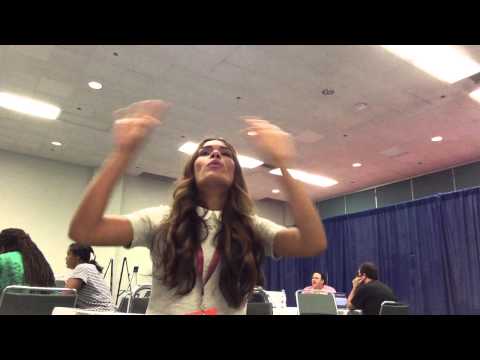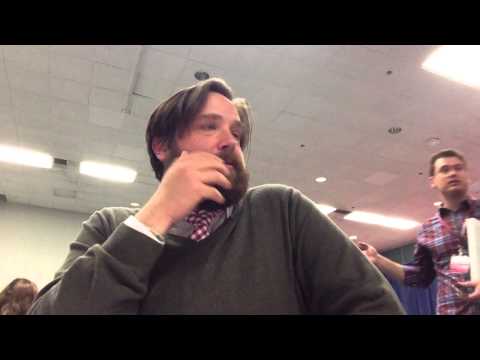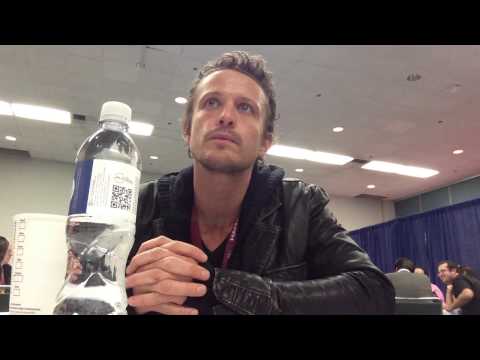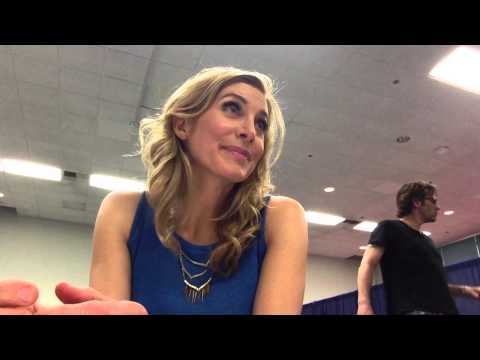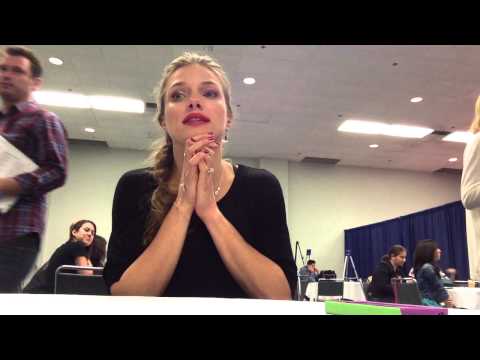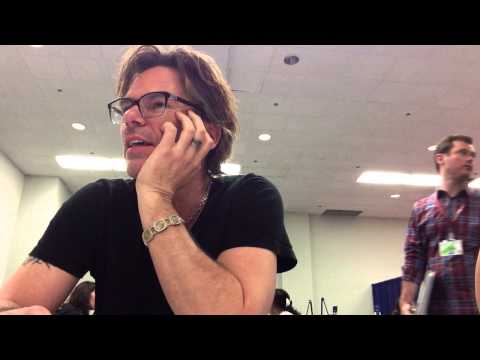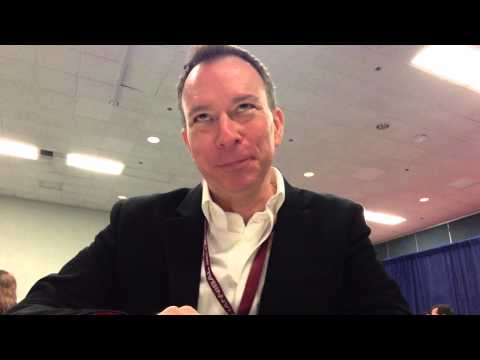 Press Release:
WARNER BROS. KEYS UP THE EXCITEMENT AT COMIC-CON 2012
Studio Creating Over 40,000 Limited-Edition Collectible Hotel Keycards for New TV Series 666 Park Avenue, Arrow and Revolution 
BURBANK, Calif. (June 18, 2012) — Warner Bros. Entertainment is the key to excitement at Comic-Con! The Studio has once again created a set of limited-edition collectible hotel keycards, which will be in use at top hotels throughout the San Diego area during Comic-Con 2012. This marks the fifth consecutive year for the popular room key program, giving fans instant access to a usable — and collectible — piece of artwork.
Over 40,000 branded room keys will be available to fans at 38 participating San Diego–area hotels, courtesy of Warner Bros. Worldwide Television Marketing.
For Comic-Con 2012, Warner Bros. has created all-new keycards for three of the Studio's highly anticipated new fall series:
The 666 Park Avenue keycard grants access to anything you desire — as long as it's inside your room
The Arrow keycard features star Stephen Amell as the Arrow in an all-new in-character photo
The Revolution keycard opens hotel doors every time — no blackout here!
About the series:
666 Park Avenue: Anything you desire can be yours … for a price. Lost's Terry O'Quinn andDesperate Housewives' Vanessa Williams headline this scary, seductive drama from Alloy Entertainment as the owners of a Manhattan apartment building who recruit an idealistic young couple to manage the historic site with a dark history. The series also stars Rachael Taylor (Charlie's Angels), Dave Annable (Brothers & Sisters), Robert Buckley (One Tree Hill), Mercedes Masohn (The Finder), Helena Mattsson (Iron Man 2) and Samantha Logan (Law & Order: SVU). Matthew Miller (Chuck), David Wilcox (Fringe), Leslie Morgenstein (The Vampire Diaries), Gina Girolamo (The Secret Circle) and Alex Graves (Fringe) are the executive producers. Based upon the book series by Gabriella Pierce and from Bonanza Productions Inc. in association with Alloy Entertainment and Warner Bros. Television, 666 Park Avenue will air Sundays at 10/9c on ABC this fall. Watch the full-length pilot at Warner Bros. Television's Preview Night screening at Comic-Con on Wednesday, July 11, or during the 666 Park Avenue session on Friday, July 13.
Arrow: From executive producers Greg Berlanti (Green Lantern), Marc Guggenheim (Green Lantern), Andrew Kreisberg (Fringe) and David Nutter (Smallville), hard-hitting action seriesArrow reinvents the DC Comics hero. After being marooned for five years on a remote island, billionaire Oliver Queen returns home with a mysterious agenda and a very lethal new set of skills that he uses in a war on crime. The series stars Stephen Amell (Private Practice), Colin Donnell (Pan Am), Katie Cassidy (Supernatural), David Ramsey (Dexter), Willa Holland (The O.C.) with Susanna Thompson (Dragonfly) and Paul Blackthorne (The River). From Bonanza Productions Inc. in association with Berlanti Productions and Warner Bros. Television, Arrow is based upon characters appearing in comic books and graphic novels published by DC Comics and will air Wednesdays at 8/7c on The CW this fall. Watch the full-length pilot at Warner Bros. Television's Preview Night screening at Comic-Con on Wednesday, July 11, or during the Arrow session on Friday, July 13.
Revolution: What would you do without it all? In Revolution, an epic adventure thriller fromSupernatural's Eric Kripke, J.J. Abrams' Bad Robot Productions and Iron Man's Jon Favreau, a family struggles to reunite in a post-apocalyptic landscape of empty cities, local militias and heroic freedom fighters where every single piece of technology — phones, computers, cars, even lights — has mysteriously blacked out … forever. Revolution stars Billy Burke (Twilight films), Tracy Spiridakos (Being Human), Anna Lise Phillips (Animal Kingdom), Zak Orth (Wet Hot American Summer), Graham Rogers (Memphis Beat), J.D. Pardo (The Twilight Saga: Breaking Dawn – Part 2), Giancarlo Esposito (Breaking Bad), David Lyons (The Cape), Maria Howell (The Vampire Diaries) and Tim Guinee (Iron Man films) and is executive produced by Kripke, J.J. Abrams (Fringe) and Bryan Burk (Fringe). Favreau directed the pilot and will serve as co-executive producer of the series, with Kathy Lingg (Fringe) and producer Athena Wickham (Fringe). From Bonanza Productions Inc. in association with Bad Robot Productions, Kripke Enterprises and Warner Bros. Television, Revolution will air Mondays at 10/9c on NBC this fall. Watch the full-length pilot at Warner Bros. Television's Preview Night screening at Comic-Con on Wednesday, July 11, or during the Revolution session on Saturday, July 14.
For additional information about Warner Bros. Television activities at Comic-Con, follow us on Twitter@TheWBdotcom (hashtag #WBSDCC) and visit www.thewb.com/comiccon.