Writer DAN SLOTT will be signing SPIDER-VERSE (HC), Amazing Spider-Man #1 and #2 and Amazing Spider-Man Vol. 3 at the Forbidden Planet London Megastore on Wednesday 22nd July from 5 – 7pm!
In the SPIDER-VERSE, the evil Inheritors begin exterminating spider-characters throughout the multiverse, and every single Spider-Man ever is needed to save the day! An inter-dimensional spider-army gathers to fight Morlun and his deadly family, but none of them is safe as the Prophecy comes to fruition! What will this brutal war for survival mean for Peter Parker and the rest of the spiders?
And don't miss issues #1 and #2 of Spider-Man 2099, and the continuation of the story in Vol. 3- back by popular demand!
Dan Slott is an American comic-book writer best known for Avengers: Initiative, Mighty Avengers, She-Hulk, Superior Spider-Man. He's currently the sole writer of Amazing Spider-Man and The Silver Surfer. He's renowned for injecting humour into typically serious superhero books.
Forbidden Planet London Megastore
179 Shaftesbury Avenue, London, WC2H 8JR
0207 420 3666
Writer Dan Slott appears at Comic Book Jones on Saturday June 20th from 3:00 till 7:00 PM to sign Amazing Spider-Man: Renew Your Vows and Last Days of Silver Surfer!
Comic Book Jones
2220 Forest Ave, Staten Island, NY 10303
(718) 448-1234
Press Release:
USC Visions and Voices: The Arts and Humanities Initiative and the USC School of Cinematic Arts, in conjunction with the American Cinematheque, invite you and a guest to attend An Evening with Ralph Bakshi and Fritz the Cat (1972) at 7:00 P.M. on Thursday, March 26th, 2015
A screening of the groundbreaking X-rated animated feature Fritz the Cat will be followed by a discussion with Ralph Bakshi about his exceptional career.
Hosted by SCA Director of Programming Alessandro Ago.
FREE ADMISSION. OPEN TO THE PUBLIC. RSVPs REQUIRED.
Bakshi Productions will sell artwork before and after the event in the George Lucas Building Lobby.
About Fritz the Cat (1972)
Sex-obsessed tomcat Fritz drops out of NYU and embraces every new experience that crosses his path, including easy sex and drugs. But Fritz ends up holding the dynamite that will detonate the ultimate 1960s statement when he joins a group of radical hippies. Based on underground comic-book artist Robert Crumb's revolutionary character, Fritz the Cat became the first X-rated cartoon.
Written & Directed by Ralph Bakshi. Produced by Steve Krantz.
Provided courtesy of Park Circus. Rated X. Running time: 78 minutes.
About Ralph Bakshi
Blasted into public consciousness – and controversy – by the first X-rated cartoon, FRITZ THE CAT (1972), legendary writer-director-producer Ralph Bakshi's career in animation spans an astounding 50 years. He channeled the freewheeling spirit of underground comics in such films as HEAVY TRAFFIC (1973) and COONSKIN (1975), battling protests and censors to open the doors to cartoons with adult situations. He tapped further into the zeitgeist with WIZARDS (1977) and THE LORD OF THE RINGS (1978), catching the mid-70s wave of interest in sci-fi and fantasy that broke with STAR WARS. Bakshi's work was adventurous visually as well as thematically; RINGS and AMERICAN POP (1981) are landmarks of rotoscoping, a type of animation where live-action footage is traced onto cels.
While these features solidified Bakshi's stake in animation history, he has never been content to rest on his laurels. He re-invented Saturday morning cartoons with "The New Adventures of Mighty Mouse," a show that proved to be a precursor for irreverent fare such as "The Ren & Stimpy Show." And in the latest turn to a brilliant career, Bakshi has taken up the paintbrush; his work can be viewed at www.ralphbakshi.com.
About the Moderator
Alessandro Ago is the Director of Programming and Special Projects at the USC School of Cinematic Arts, where he programs film screenings, festivals, guest speakers and special events. Ago curates Outside the Box [Office], a screening series dedicated to bringing new international, documentary and independent cinema to USC, often followed by conversations with filmmakers, which Ago moderates. Ago has produced festivals celebrating the work of Dino De Laurentiis, John Wayne, Roger Corman, Costa Gavras, Maurice Jarre, Dennis Hopper, Albert Broccoli and the James Bond franchise, as well as world cinema showcases focusing on Japan, Italy, Bollywood, South America and the Middle East. In 2013, he produced a major retrospective of the seminal ABC television series Twin Peaks, featuring panel discussions with 50 members of the cast and crew.
With a special interest in Italian cinema, Ago has hosted events with Roberto Saviano, Mario Monicelli, Lina Wertmueller, Gabriele Salvatores, Claudia Cardinale, Pupi Avati, Enzo G. Castellari, Marco Bellocchio, Dario Argento and Franco Nero. Ago lectures about Italian cinema at the Italian Cultural Institute in Westwood, California and has taught undergraduate film courses at USC, including Transnational Nightmares and Filmmaking, Italian Style and, most recently, Italian Genre Cinema and Society. He co-produced the 2006 & 2007 editions of Los Angeles – Italia: The Film, Fashion and Art Fest at Mann's Chinese 6-plex, as well as the 2006 Capri-Hollywood Film Festival in Capri, Italy.
Ago is one of the curators responsible for selecting the films that comprise the U.S. State Department's American Film Showcase, a documentary film diplomacy initiative, and has traveled with AFS film envoys to Cyprus, Mexico, Egypt, China, Tajikistan, Bolivia, India, South Korea, Vietnam, Panama, Bangladesh, and Turkmenistan. Ago is also the Executive Producer of USC's annual First Look Festival.
Check-In & Reservations
This screening is free of charge and open to the public. Please bring a valid ID or print out of your reservation confirmation, which will automatically be sent to your e-mail account upon successfully making an RSVP through this website. Doors will open at 6:30 P.M.
All SCA screenings are OVERBOOKED to ensure seating capacity in the theater, therefore seating is not guaranteed based on RSVPs. The RSVP list will be checked in on a first-come, first-served basis until the theater is full. Once the theater has reached capacity, we will no longer be able to admit guests, regardless of RSVP status.
Parking
The USC School of Cinematic Arts is located at 900 W. 34th St., Los Angeles, CA 90007. Parking passes may be purchased for $10.00 at USC Entrance Gate #4, located at the intersection of W. Jefferson Blvd. & Royal Street. We recommend Parking Structure D, at the far end of 34th Street. Please note that Parking Structure D cannot accommodate tall vehicles such as SUVs. Metered street parking is also available along Jefferson Blvd.
About USC Visions & Voices: The Arts and Humanities Initiative
Visions and Voices is a university-wide arts and humanities initiative that is unparalleled in higher education. The initiative was established by USC President C. L. Max Nikias during his tenure as provost in order to fulfill the goals set forth in USC's strategic plan; to communicate USC's core values to students; and to affirm the human spirit. Emphasizing the university's commitment to interdisciplinary approaches, the initiative features a spectacular array of events conceived and organized by faculty and schools throughout the university. The series includes theatrical productions, music and dance performances, conferences, lectures, film screenings and many other special events both on and off campus. Each program invites students to dialogue and interact with artists, writers, professors and special guests. These interactions provide a dynamic experience of the arts and humanities and encourage active exploration of USC's core values, including freedom of inquiry and expression, team spirit, appreciation of diversity, commitment to serving one's community, entrepreneurial spirit, informed risk-taking, ethical conduct and the search for truth.
For more information, visit www.usc.edu/visionsandvoices
The Ray Stark Family Theatre: SCA 108
George Lucas Building
USC School of Cinematic Arts Complex
900 W. 34th Street, Los Angeles, CA 90007
Writer Dan Slott (Amazing Spider-Man, Silver Surfer) appears at JHU Comic Books in Staten Island on Saturday, August 23rd from 2:00 till 4:00 pm!
JHU Comic Books
299B New Dorp Lane, Staten Island, NY 10306
(718) 351-6299
Writer Dan Slott appears at JHU Comic Books in Staten Island on Wednesday, January 15th at 6:00 pm to sign Superior Spider-Man's 25th issue! (Purchase of the issue is required to attend the signing.)
JHU Comic Books
299B New Dorp Lane, Staten Island, NY 10306
(718) 351-6299
Superior Spider-Man writer Dan Slott signs at Downtown Comics in Castleton from noon till 7:00 pm on Saturday July 27, 2013. Limited VIP tickets available.
Downtown Comics
5767 East 86th Street, Indianapolis, IN 46250
Writer Dan Slott signs at JHU Comic Books on Wednesday July 24th at 6:00pm!
Press Release:
Hello to one and all! On July 24th, we here at JHU Comic Books will be welcoming one of our favorite creators, the Spectacular Dan Slott to his first appearance at our new 32nd st. location! That's right folks, Dan will be here at 6pm on the day, signing copies of the new issue of Superior Spider-Man (where everyone's favorite web-head gets a brand spanking new costume!)
As always, we must ask that you purchase a copy of Superior Spider-Man #14 in order to participate in the signing, and if you would like to bring any books of your own to the event to be signed, we ask that you observe the limit of 5 books per your turn on line (meaning you may get Superior Spider-Man #14 plus 4 other books signed your first turn on line and, time permitting, you may go to the back of the line to get an additional 5 items signed at your next turn)
So come on down and get a copy of the latest issue of Superior Spider-Man signed by wall crawling mastermind, Dan Slott! All here at JHU Comic Books, where fans and creators meet!
JHU Comic Books MANHATTAN
32 East 32nd Street, New York, NY 10016
(212)268-7088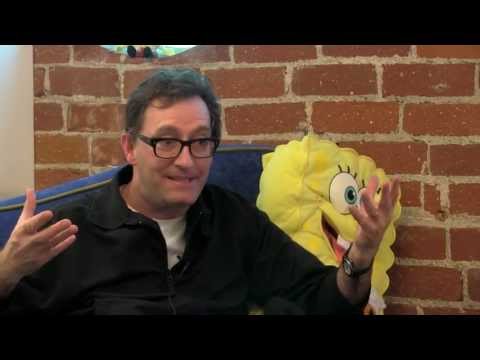 Press Release:
The 2013 San Diego Comic-Con convention announced the star cast and crew of the revolutionary new documentary "I Know That Voice" will host a panel for more than 175,000-plus comic book fans from around the world on July 18, 2013. John DiMaggio ("I Know That Voice" Executive Producer and voices of Bender from Futurama, Jake the Dog from Adventure Time, IFC's Out There and many more) brings together the documentary's cast, producer and director to expose an exclusive sneak peak at the most anticipated film about voice over ever made at The World's Biggest Comic Book Convention™.
The 2013 San Diego Comic-Con panel will feature insider clips and a Q&A session with John DiMaggio, Billy West (Futurama, The Ren & Stimpy Show), Tom Kenny (Spongebob Squarepants, Brickleberry) Rob Paulsen (TMNT, Pinky and the Brain), Dee Bradley Baker (Legend of Korra, Clone Wars, Ben 10, American Dad), Fred Tatasciore (Hulk, Ben 10, Mad), Andrea Romano (25-time Emmy nominated, 8-time Emmy winner for Animaniacs, Pinky and the Brain, and more), Tommy Reid (Producer) and Lawrence Shapiro (Director).
From comic book junkies and animation maniacs to video game gurus and anyone who has ever been touched by cartoons, rumor of this film's release has left fans filled with anticipation. Growing at a steady pace, more than 2,100 fans have joined the VIP Insider List and pre-ordered the DVD. With YouTube videos garnering 800,000-plus views and hundreds of Cartoon Voice Imitation Contest submissions pouring onto the documentary's Facebook page, this film is gearing up to reveal to the world the mysterious lives and humor of some of the greatest voice actors of all time.
To add to fans' growing excitement, every 100th person to join the VIP List on the documentary's website will be announced and will win a limited collector-edition poster autographed by John DiMaggio. Not only will VIP List members get the latest news on the film, but they will also have first dibs to pre-order the DVD and get their hands on a copy before it hits the market.
"We've been absolutely bombarded with fans' anticipation on social media since word slipped out," said John DiMaggio. "San Diego Comic-Con is the perfect place to raise the bar and be accessible to the fans so they can ask us anything and everything they are dying to know about the project, the voice acting industry and more."
Press Release:
The extensive all-star cast of more than 100 talented actors behind cartoon voices also features Matt Groening (The Simpsons), Seth Green (Robot Chicken, Family Guy), Tara Strong (The Powerpuff Girls, My Little Pony) and Jim Cummings (Winnie the Pooh).
Got a great cartoon voice impression? The "I Know That Voice" Cartoon Voice Imitation Contest is accepting submissions to its Facebook page until July 31, 2013, at 11:59 p.m. PST. The Top 3 submissions will be selected and personally announced by DiMaggio and the "I Know That Voice" team on August 5 and will win a copy of the DVD, signed by DiMaggio and a poster signed by some of the "I Know That Voice" star cast. Participants from across the globe are encouraged to post a 1-minute-or-less video to the Wall and must "Like" the page to be reviewed. Contestants can impersonate any cartoon(s) ever made.
Producer Tommy Reid said "I Know That Voice" will break new ground and give cartoon lovers of all ages and places a light-hearted, in-depth look into an industry that other films have only scratched the surface. "This documentary not only features the voices behind some of the world's most beloved cartoons, but it also draws back the curtains into the lives of the unsung heroes whose voices have captivated millions of people's hearts."
The outspoken, unpredictable characters on the "I Know That Voice" panel will spill the news at San Diego Comic-Con on July 18, 2013, from 4:45-5:45 p.m., in Room 6BCF.
For exclusive photos, videos and news on "I Know That Voice," visit the website and Facebook page.
Follow the documentary on Instragram @iknowthatvoicemovie and #iknowthatvoice.
Watch the first trailer and second trailer on YouTube.
The full cast list can be found on IMDb
About the "I Know That Voice" Team
John Di Maggio, Tommy Reid and Lawrence Shapiro's combined chemistry and strengths came together to form the groundbreaking "I Know That Voice" documentary. Stated by Tommy as "a true labor of love," the film took two years to make, collected extensive interviews and compiled never-before-seen footage making "I Know That Voice" truly one-of-a-kind of its subject matter. Emmy-nominated and Annie award winner John Di Maggio is known for his iconic role as "Bender" in Futurama and "Jake the Dog" in Adventure Time, as well as his roles in The Penguins of Madagascar, Gears of War, Kim Possible and more. Tommy Reid is a renowned producer of films including Kill The Irishman, Americans, Superthief: Inside America's Biggest Bank Score, Danny Greene: The Rise & Fall of the Irishman and Strike. "I Know That Voice" Director Lawrence Shapiro directed films including Jam in the Dam, Los Lobos, Kiko Live, The Marshall Tucker Band: Carolina Dreams Tour and Blue Cheer: Rocks Europe.
Good news! The cast and crew of Futurama will be live on-stage, performing scenes and screening freshly smuggled, world-premiere footage from the upcoming all-new 2013 season on Comedy Central on Saturday, January 26th at 1:00 pm. But wait, there's more! Have a burning question that only a qualified professional Futurama cast member can answer? Try your luck at the cast Q&A, moderated by series Producer Lee Supercinski. Scheduled to appear are cast members Billy West (Fry, Zoidberg, Professor Farnsworth, Zapp Brannigan), John DiMaggio (Bender), Maurice LaMarche (Kif, Morbo, Lrrr), Lauren Tom (Amy Wong), and Phil LaMarr (Hermes Conrad).
Presented as part of SF Sketchfest
Cobb's Comedy Club
915 Columbus Avenue San Francisco, CA 94133
(415) 928-4320
Join writer Dan Slott and say farewell to the Amazing Spider-Man! Dan Slott will be signing Amazing Spider-Man #700 at Midtown Comics' Downtown store on Thursday December 27th from 6:00 – 7:00 pm. Don't miss out on this historic occasion!
JUST ADDED: Artist Stephanie Buscema, who has a backup story in Spider-Man #700, will also be signing!
Midtown Comics
64 Fulton Street, New York, NY 10038