Writer Dan Slott (Amazing Spider-Man, Silver Surfer) appears at JHU Comic Books in Staten Island on Saturday, August 23rd from 2:00 till 4:00 pm!
JHU Comic Books
299B New Dorp Lane, Staten Island, NY 10306
(718) 351-6299
Writer Dan Slott appears at JHU Comic Books in Staten Island on Wednesday, January 15th at 6:00 pm to sign Superior Spider-Man's 25th issue! (Purchase of the issue is required to attend the signing.)
JHU Comic Books
299B New Dorp Lane, Staten Island, NY 10306
(718) 351-6299
Superior Spider-Man writer Dan Slott signs at Downtown Comics in Castleton from noon till 7:00 pm on Saturday July 27, 2013. Limited VIP tickets available.
Downtown Comics
5767 East 86th Street, Indianapolis, IN 46250
Writer Dan Slott signs at JHU Comic Books on Wednesday July 24th at 6:00pm!
Press Release:
Hello to one and all! On July 24th, we here at JHU Comic Books will be welcoming one of our favorite creators, the Spectacular Dan Slott to his first appearance at our new 32nd st. location! That's right folks, Dan will be here at 6pm on the day, signing copies of the new issue of Superior Spider-Man (where everyone's favorite web-head gets a brand spanking new costume!)
As always, we must ask that you purchase a copy of Superior Spider-Man #14 in order to participate in the signing, and if you would like to bring any books of your own to the event to be signed, we ask that you observe the limit of 5 books per your turn on line (meaning you may get Superior Spider-Man #14 plus 4 other books signed your first turn on line and, time permitting, you may go to the back of the line to get an additional 5 items signed at your next turn)
So come on down and get a copy of the latest issue of Superior Spider-Man signed by wall crawling mastermind, Dan Slott! All here at JHU Comic Books, where fans and creators meet!
JHU Comic Books MANHATTAN
32 East 32nd Street, New York, NY 10016
(212)268-7088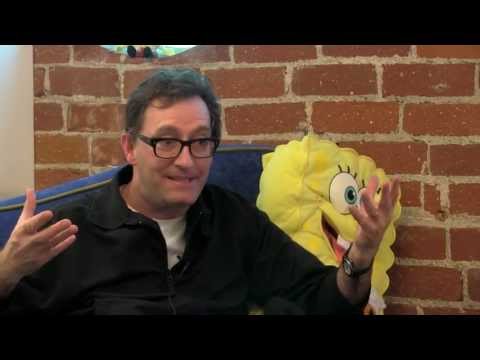 Press Release:
The 2013 San Diego Comic-Con convention announced the star cast and crew of the revolutionary new documentary "I Know That Voice" will host a panel for more than 175,000-plus comic book fans from around the world on July 18, 2013. John DiMaggio ("I Know That Voice" Executive Producer and voices of Bender from Futurama, Jake the Dog from Adventure Time, IFC's Out There and many more) brings together the documentary's cast, producer and director to expose an exclusive sneak peak at the most anticipated film about voice over ever made at The World's Biggest Comic Book Convention™.
The 2013 San Diego Comic-Con panel will feature insider clips and a Q&A session with John DiMaggio, Billy West (Futurama, The Ren & Stimpy Show), Tom Kenny (Spongebob Squarepants, Brickleberry) Rob Paulsen (TMNT, Pinky and the Brain), Dee Bradley Baker (Legend of Korra, Clone Wars, Ben 10, American Dad), Fred Tatasciore (Hulk, Ben 10, Mad), Andrea Romano (25-time Emmy nominated, 8-time Emmy winner for Animaniacs, Pinky and the Brain, and more), Tommy Reid (Producer) and Lawrence Shapiro (Director).
From comic book junkies and animation maniacs to video game gurus and anyone who has ever been touched by cartoons, rumor of this film's release has left fans filled with anticipation. Growing at a steady pace, more than 2,100 fans have joined the VIP Insider List and pre-ordered the DVD. With YouTube videos garnering 800,000-plus views and hundreds of Cartoon Voice Imitation Contest submissions pouring onto the documentary's Facebook page, this film is gearing up to reveal to the world the mysterious lives and humor of some of the greatest voice actors of all time.
To add to fans' growing excitement, every 100th person to join the VIP List on the documentary's website will be announced and will win a limited collector-edition poster autographed by John DiMaggio. Not only will VIP List members get the latest news on the film, but they will also have first dibs to pre-order the DVD and get their hands on a copy before it hits the market.
"We've been absolutely bombarded with fans' anticipation on social media since word slipped out," said John DiMaggio. "San Diego Comic-Con is the perfect place to raise the bar and be accessible to the fans so they can ask us anything and everything they are dying to know about the project, the voice acting industry and more."
Press Release:
The extensive all-star cast of more than 100 talented actors behind cartoon voices also features Matt Groening (The Simpsons), Seth Green (Robot Chicken, Family Guy), Tara Strong (The Powerpuff Girls, My Little Pony) and Jim Cummings (Winnie the Pooh).
Got a great cartoon voice impression? The "I Know That Voice" Cartoon Voice Imitation Contest is accepting submissions to its Facebook page until July 31, 2013, at 11:59 p.m. PST. The Top 3 submissions will be selected and personally announced by DiMaggio and the "I Know That Voice" team on August 5 and will win a copy of the DVD, signed by DiMaggio and a poster signed by some of the "I Know That Voice" star cast. Participants from across the globe are encouraged to post a 1-minute-or-less video to the Wall and must "Like" the page to be reviewed. Contestants can impersonate any cartoon(s) ever made.
Producer Tommy Reid said "I Know That Voice" will break new ground and give cartoon lovers of all ages and places a light-hearted, in-depth look into an industry that other films have only scratched the surface. "This documentary not only features the voices behind some of the world's most beloved cartoons, but it also draws back the curtains into the lives of the unsung heroes whose voices have captivated millions of people's hearts."
The outspoken, unpredictable characters on the "I Know That Voice" panel will spill the news at San Diego Comic-Con on July 18, 2013, from 4:45-5:45 p.m., in Room 6BCF.
For exclusive photos, videos and news on "I Know That Voice," visit the website and Facebook page.
Follow the documentary on Instragram @iknowthatvoicemovie and #iknowthatvoice.
Watch the first trailer and second trailer on YouTube.
The full cast list can be found on IMDb
About the "I Know That Voice" Team
John Di Maggio, Tommy Reid and Lawrence Shapiro's combined chemistry and strengths came together to form the groundbreaking "I Know That Voice" documentary. Stated by Tommy as "a true labor of love," the film took two years to make, collected extensive interviews and compiled never-before-seen footage making "I Know That Voice" truly one-of-a-kind of its subject matter. Emmy-nominated and Annie award winner John Di Maggio is known for his iconic role as "Bender" in Futurama and "Jake the Dog" in Adventure Time, as well as his roles in The Penguins of Madagascar, Gears of War, Kim Possible and more. Tommy Reid is a renowned producer of films including Kill The Irishman, Americans, Superthief: Inside America's Biggest Bank Score, Danny Greene: The Rise & Fall of the Irishman and Strike. "I Know That Voice" Director Lawrence Shapiro directed films including Jam in the Dam, Los Lobos, Kiko Live, The Marshall Tucker Band: Carolina Dreams Tour and Blue Cheer: Rocks Europe.
Good news! The cast and crew of Futurama will be live on-stage, performing scenes and screening freshly smuggled, world-premiere footage from the upcoming all-new 2013 season on Comedy Central on Saturday, January 26th at 1:00 pm. But wait, there's more! Have a burning question that only a qualified professional Futurama cast member can answer? Try your luck at the cast Q&A, moderated by series Producer Lee Supercinski. Scheduled to appear are cast members Billy West (Fry, Zoidberg, Professor Farnsworth, Zapp Brannigan), John DiMaggio (Bender), Maurice LaMarche (Kif, Morbo, Lrrr), Lauren Tom (Amy Wong), and Phil LaMarr (Hermes Conrad).
Presented as part of SF Sketchfest
Cobb's Comedy Club
915 Columbus Avenue San Francisco, CA 94133
(415) 928-4320
Join writer Dan Slott and say farewell to the Amazing Spider-Man! Dan Slott will be signing Amazing Spider-Man #700 at Midtown Comics' Downtown store on Thursday December 27th from 6:00 – 7:00 pm. Don't miss out on this historic occasion!
JUST ADDED: Artist Stephanie Buscema, who has a backup story in Spider-Man #700, will also be signing!
Midtown Comics
64 Fulton Street, New York, NY 10038
Tom Kenny hosts an all-star reading of "A Christmas Carol" featuring voice over legends including: Jeff Bennett, Corey Burton, Jim Cummings, Grey DeLisle-Griffin, Jess Harnell, Rob Paulsen, Tara Strong, Kari Wahlgren, Billy West…..and MORE special guests! They are raising moeny to donate to the American Red Cross for Hurricane Sandy relief. For additional donations the entire cast will sign autographs plus there will be a silent auction. Don't miss it!
When: Sunday 12/09/12 3:00 PM
18 & over
Two items minimum per person
Seating First Come First Serve
All Shows Have Adult Content
Door Time: 02:15 PM
Jon Lovitz Comedy Club
1000 Universal Studios Blvd #222, Universal City, CA 91608
Nicholas Brendon, Billy West, Chris Sprouse, Steve Scott, and many more sign on May 7th, 2011.
Press Release:
Join us for 10th anniversary of Free Comic Book Day, loaded with actors, writers, artists, wrestlers, superheroes and of course free comic books! A festival of activities and games along with face painting and fun in the bounce house. Of course Nerd Night will be following FCBD in the evening!
Details, tickets for meet & greet and bio's can be found on our blog!
Actors:
Nicholas Brendon (Xander from Buffy the Vampire Slayer)
Billy West (Futurama, Ren & Stimpy, Howard Stern Show)
Nick Jones (John Stewart in Green Lantern live action movie)
Hang with The Dudes during an exclusive bowling meet & greet. Details can be found on our blog.
There is a small fee for autographs. You are welcome to bring your own item to have them sign it, but you will also be able to select from their photos. We will also have photo opportunities available with both Billy & Nicky. For $35 you can get your photo taken with them and get a personal autograph.
Artists:
Steve Scott
Chris Sprouse
Josh Medors
JD Larabee
Uko Smith
Scott D. Simmons
Victor Dandridge
Sean Forney
Joshua Peters
Lora Innes
Joel Jackon
James Moore
Jamie Snell
Dirk Manning
Molly Durst
Todd Beistel
Doug Hufford
Eric Adams
Max Ink
Seth Lyons
Matthew Swift
Bob Corby
Stephanie Forney
Nerd Night:
Live Wrestling
Charity Comic Book Poker Tournament (Billy & Nicky may be playing a few hands)
Open gaming
Bands Include:
Nerd Table
Seven Book Trilogy
The Out
Hubris
The Fritz
Packrat Comics
3864 Lattimer Street, Hilliard, Ohio 43026
(614) 527-8450