Artists Cat Staggs and Matt Haley and writer Marc Andreyko appear at Golden Apple Comics on Saturday June 11th from 1:00 till 3:00 PM to celebrate the book release of Wonder Woman '77. This is the first collection of six issues of the series based on the classic 1977 Lynda Carter Wonder Woman.
Golden Apple Comics
7018 Melrose Avenue, Los Angeles, CA 90038
323-658-6047
Golden Apple Comics celebrates Free Comic Book Day on Saturday May 7, 2016 with several creator signings.
9AM Signing
SHANNON LEE (Series Creator & Writer)
BERNARD CHANG (Cover Artist, Wonder Woman, etc.)
Signing copies of Bruce Lee: The Dragon Rises
10AM Signing
CHRISTOS GAGE (Daredevil TV, Buffy, Avengers, etc.)
Signing copies of ROM: Space Knight #0
2PM: Wonder Woman 77′ Crew:
MARC ANDREYKO
CAT STAGGS
JASON BADOWER
DAVID WOHL
*Free Batman/Superman Comic
Golden Apple Comics
7018 Melrose Avenue, Los Angeles, CA 90038
323-658-6047
Alan Tudyk, PJ Haarsma, and Shannon Eric Denton sign the comic Spectrum #0 from the web-series Con Man at Earth-2 Comics on Saturday May 7, 2016 from 4:30 PM till 5:30 PM for Free Comic Book Day!
Note: Alan, PJ, and Shannon will only be signing the Free Comic Book Day Spectrum Issue #0. So please refrain from bringing other items to sign to make sure there is time to sign everyone's Spectrum Comic! Thanks!
**UPDATE**
Shea Fontana (DC Superhero Girls Writer), Sterling Gates (Adventures of Supergirl Writer) and Cat Staggs (Adventures of Supergirl, Wonder Woman '77  artist) sign from 11:00 AM till 1:00 PM.
Ryan Benjamin (Suicide Squad New 52 Cover Artist,  Batman Beyond) and Adam Glass (writer Suicide Squad New 52, Rough Riders, Supernatural TV Series) sign from 1:00 till 3:00 PM.
Sebastian Kadelcik and John Bring (Creators of Penguins vs Possums) sign from 2:00 till 4:00 PM.
Earth-2 Comics
15017 Ventura Blvd, Sherman Oaks, CA 91403
(818) 386-9590
Orphan Black cast Tatiana Maslany (Sarah Manning/Cosima Niehaus/Alison Hendrix, etc.), Jordan Gavaris (Felix Dawson), and Kristian Bruun (Donnie Hendrix) appear alongside show co-creator and writer Graeme Manson at the 92nd Street Y on Thursday, March 31, 2016 at 7:30 PM to speak about the cult favorite sci-fi thriller and present an extended sneak peek clip from Season 4 which premieres on Thursday April 14th on BBC America.
92nd Street Y
1395 Lexington Avenue, New York, New York 10128
212-415-5500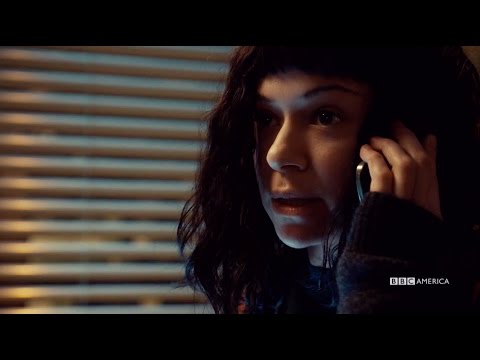 Bob Odenkirk, Jonathan Banks, Michael McKean, Rhea Seehorn, Patrick Fabian, Michael Mando, Vince Gilligan, and Peter Gould appear at PaleyFest on Saturday, March 12, 2016 at 2:00 PM to talk about BETTER CALL SAUL!
Dolby Theatre
6801 Hollywood Blvd, Los Angeles, California 90028
(323) 308-6300
Writer Jody Houser (Orphan Black, Womanthology) appears at House of Secrets to sign the first issue of FAITH on Saturday, January 30, 2015 from noon till 2:00 PM!
House of Secrets
1930 W Olive St, Burbank, CA 91506
(818) 562-1900
January 14, 2016 by Colin Solan
Filed under Animation, Comic Books, Comic Strips, Convention News, Movies, Other, Science Fiction and Fantasy, Television, Video Games, Washington, Webcomics
Emerald City ComiCon has added several new guests for their 2016 show! New comic creators include Brittney Williams (PATSY WALKER aka HELLCAT), Emanuela Lupacchino (SUPERGIRL), Chris Roberson (iZOMBIE), and James Harren (RUMBLE). Plus media guest Ksenia Solo (LOST GIRL, ORPHAN BLACK) and Keiynan Lonsdale (THE FLASH) will attend all three days on April 7 – 10, 2016!
Previously announced celebrity guests include:
Christy Carlson Romano (KIM POSSIBLE, EVEN STEVENS), Chyler Leigh (SUPERGIRL), Dameon Clarke (DRAGON BALL Z, BORDERLANDS 2), Danielle Panabaker (THE FLASH, JUSTIFIED), Dante Basco (HOOK, AVATAR: THE LAST AIRBENDER), David Anders (IZOMBIE, ONCE UPON A TIME), Jenna Coleman (DOCTOR WHO, LEGO DIMENSIONS), Lana Parrilla (ONCE UPON A TIME, 24), Melissa Benoist
(SUPERGIRL), Nathan Fillion (FIREFLY, CASTLE), Robbie Amell (THE FLASH, X-FILES), Rose McIver (IZOMBIE, ONCE UPON A TIME), Sean Maguire (ONCE UPON A TIME, SCOTT & BAILEY), Will Friedle (BATMAN BEYOND, GUARDIANS OF THE GALAXY, BOY MEETS WORLD)
Comic guests include:
Aaron Conley (SABERTOOTH SWORDSMAN), Aaron Kuder (ACTION COMICS), Adam Gorham (DEAD DROP), Alé Garza (GET JIRO: BLOOD & SUSHI), Alex de Campi (NO MERCY), Amy Chu (POISON IVY), Babs Tarr (BATGIRL), Chad Hardin (HARLEY QUINN), Chris Burnham (BATMAN INC.), Chris Mooneyham (FIVE GHOSTS), Chris Moreno (ZOMBIE DICKHEADS ), Clay Mann (POISON IVY), Dan Parent (KEVIN KELLER), Daniel Warren Johnson (THE GHOST FLEET), Dice Tsutsumi (ICE AGE), Dustin Nguyen (DESCENDER), Ed Brisson (SHELTERED), Emi Lenox (PLUTONA), Evan 'Doc' Shaner (GREEN LANTERN), Faith Erin Hicks (THE NAMELESS CITY), Fiona Staples (SAGA), Jake Wyatt (MS. MARVEL), Jason Howard (TREES), Jim Mahfood (EVERYBODY LOVES TANK GIRL), Joe Keatinge (SHUTTER), Kevin Wada (CATWOMAN), Kris Anka (CAPTAIN MARVEL), Leila del Duca (SHUTTER), Liz Prince (WILL YOU STILL LOVE ME IF I WET THE BED?), Marguerite Bennett (A-FORCE), Matthew Southworth (STUMPTOWN), Mitch Gerads (THE SHERIFF OF BABYLON), Nick Pitarra (THE MANHATTAN PROJECTS), Noelle Stevenson (NIMONA), Philip Tan (GREEN LANTERN), Raina Telgemeier (SISTERS), Sean Gordon Murphy (TOKYO GHOST), Shawn Crystal (ARKHAM MANOR), Terry Moore (RACHEL RISING) and many more!
Emerald City Comicon (ECCC) is the premier comic book & pop culture convention in the Pacific Northwest. Join us April 7-10, 2016. For tickets and more information please go to the website: www.emeraldcitycomicon.com
Press Release:
Attendants of Seattle's renowned Emerald City Comicon are in for surprise announcements, exceptional signings and a weekend full of fun from IDW! Taking place this weekend from March 27th – March 29th at the Washington State Convention Center, come by the IDW booth (#1802) to stock up on your collection, meet your favorite creators, and score a truly outrageous exclusive. Additionally, Top Shelf can be found at booth #1225, where you can meet the creative team behind the hit satire God Is Disappointed in You, Mark Russell and Shannon Wheeler!
Available exclusively at the IDW booth, grab yourself a copy of the book that's got everyone talking, Jem & The Holograms, with a variant cover by Agnes Garbowska! The cover can be purchased for $5, limit 3 per customer.
The IDW booth will be packed all weekend long with talent from across the industry signing their acclaimed work:
Friday March 27th  
11:00 – 12:00 Orphan Black – Jody Houser
12:00 – 1:00 Samurai Jack, Powerpuff Girls – Andy Suriano, Derek Charm
1:00 – 2:00 D4VE, The Bigger Bang – Ryan Ferrier, D.J. Kirkbride
2:00 – 3:00 Jem & The Holograms – Agnes Garbowska, Sara Richard *Check out the show exclusive variant!
3:00 – 4:00 Dirk Gently – Chris Ryall, Tony Akins
4:00 – 5:00 Godzilla: Cataclysm – Cullen Bunn
5:00 – 6:00 Kill Shakespeare – Conor McCreery
6:00 – 7:00 Nelvana of the Northern Lights  – Hope Nicholson
Saturday March 28th  
10:00 – 11:00 Skylanders – David A. Rodriguez
11:00 – 12:00 Edward Scissorhands – Kate Leth, Drew Rausch
12:00 – 1:00 Dirk Gently – Chris Ryall, Tony Akins
1: 00 – 2:00 The Fly: Outbreak – Brandon Seifert
2:00 – 3:00 My Little Pony, Jem & The Holograms – Sara Richard
3:00 – 4:00 Wild Blue Yonder – Zach Howard
4:00 – 5:00 Teenage Mutant Ninja Turtles & More! – Erik Burnham, Paul Allor
5:00 – 6:00 Judge Dredd – Darick Robertson
6:00 – 7:00 Transformers – Mairghread Scott, Andrew Griffith, Livio Ramondelli
Sunday March 29th
10:00 – 11:00 My Little Pony – Amy Mebberson, Georgia Ball, Ted Anderson, Agnes Garbowska
11:00 – 12:00 Powerpuff Girls – Derek Charm
12:00 – 1:00 G.I. Joe Cover Art – Jeffrey Veregge, Drew Johnson
1:00 – 2:00 Amelia Cole, Artful Daggers  – D.J. Kirkbride, Adam P. Knave, Sean E. Williams
3:00 – 4:00 Dungeons & Dragons: Legends of Baldur's Gate – Max Dunbar
And don't miss out on the panels that are sure to be a highlight of your weekend!
IDW: 2015 and Beyond
Friday, 1:00 – 2:00 Room Hall C (TCC 301)
IDW invites you to join in their first big panel of 2015! Join VP of Marketing Dirk Wood, Editor-in-Chief/Chief Creative Officer Chris Ryall, alongside editor Sarah Gaydos, Erik Burnham of Ghostbusters fame, and Jody Houser, writer of the hit Orphan Black comic for a spirited chat filled with announcements, hijinks and Q&A!
God is Disappointed in You (The Sequel), with Mark Russell & Shannon Wheeler
3:00 Room Hall C (TCC 301)
Last year's standing-room-only hot ticket returns — now with even more Biblical bewilderment! God Is Disappointed in You, published by Top Shelf, is the tongue-in-cheek "condensed" version of the Bible you never knew you needed — hilariously modern, but surprisingly authentic — packed with cartoons by Eisner-award-winner Shannon Wheeler (The New Yorker, Too Much Coffee Man). Join him and author Mark Russell (writer of DC Comics' upcoming Prez) for an hour of unforgettable irreverence, including Q&A, audience sketches, and the hilarious-yet-accurate "ten-minute Bible." PLUS: a taste of the Audie-nominated audiobook, read by Dr. Venture himself, James Urbaniak (The Venture Bros), and an exclusive announcement about the upcoming sequel!
Kevin Eastman: A Life With Turtles
Sunday, 3:30 – 4:20 Hall F (TCC 304)
Join the legendary co-creator of the Teenage Mutant Ninja Turtles and he talks about his long career in both comics and Hollywood, and how he brings his beloved Turtles to the world in a variety of media!
IDW Presents: The New Class of Licensed Comics
Sunday, 4:00 – 5:00 Room Hall C (TCC 301)
Transformers, Adventure Time, Star Trek, Orphan Black, My Little Pony: Friendship is Magic… What do these comics all have in common? They're all licensed comics, and although some may STILL look down on them, they're also home to some of the best talent telling the best stories around. Come hear about the good (and the sometimes challenging) aspects of working on books like these, from host Editor Sarah Gaydos (Star Trek, Disney, Edward Scissorhands), with special guests Kate Leth (Bravest Warriors, Edward Scissorhands), Corinna Bechko (Star Wars, Planet of the Apes, Once Upon a Time), Jody Houser (Orphan Black), Editor Shannon Waters (of BOOM!), Chris Roberson (Aliens, Star Trek), and Gabriel Hardman (Planet of the Apes, Star Wars).
Amy Poehler speaks with Tatiana Maslany at Indigo on Thursday October 30th at 7:00 PM with a book signing to follow!
Press Release:
Actress, Comedian, Producer, Writer, Awards Show Host, Former Saturday Night Live cast member and the 2014 Golden Globe winning star of Parks and Recreation – Amy Poehler. Join us as Amy launches her first book Yes Please!. Interview with Tatiana Maslany from Orphan Black.
Event Guidelines
-Wristband policy. 500 wristbands will be distributed at Indigo Manulife Centre on the day of event (beginning at 8:00 AM) with the purchase of ONE (1) copy of Amy Poehler's Yes Please!.
-ONE (1) wristband per person.
-Only individuals with a wristband will have access to the signing line and cannot be accompanied by anyone without a wristband.
-NO memorabilia.
-NO personalization.
-Candid photos only, no posed photography or video recording will be permitted.
Indigo – Bay & Bloor
55 Bloor Street W, Toronto, ON M4W 1A5, Canada
+1 416-925-3536
Comments Off on Entertainment Weekly's SDCC 2013 Covers
Via EW.com:
The Amazing Spider-Man 2 leads off EW's cover package devoted to the annual geek-culture love-in known as Comic-Con, landing in San Diego July 18-21. We have previews of some of the coolest entries at the festival, including exclusive looks at Ender's Game, the upcoming remake of Carrie starring Chloe Grace Moretz, and BBC America's cult sci-fi series Orphan Black — all of which earned bonus covers that you can see below.