Writer Greg Rucka (Star Wars: Smuggler's Run, Lazarus, Queen & Country) signs at Gabi's Olympic Cards & Comics on Tuesday, September 8, 2015 at 6:00 PM to sign STAR WARS: SHATTERED EMPIRE #1! The comic does not release until September 9th, so you can come in and meet Greg, get your book signed, but you have to wait until Wednesday to pick it up!
Gabi's Olympic Cards & Comics
4230 Pacific Ave SE, Lacey, WA 98503
(360) 459-7721
Press Release:
Page & Panel: The TCAF Shop and The Beguiling Books & Art are proud to welcome the art team of smash-hit comic series MS. MARVEL to Page & Panel on Wednesday, September 16th, from 4pm-6pm!
This is a very rare event indeed! In addition to Ms. Marvel series artist and character designer Adrian Alphona (Runaways), and series colourist Ian Herring, we're welcoming Ms. Marvel's other regular artist Takeshi Miyazawa all the way from Tokyo, Japan, for this very special event!
Copies of many issues of Ms. Marvel, as well as trade paperbacks, and the newly released hardcover edition will be available for sale at the event
Page & Panel: The TCAF Shop
789 Yonge Street, Toronto, ON M4W 2G8
416-323-9212
Press Release:
Bridge City Comics is excited to announce our Mockingbird #1 release party on Friday, September 4, 2015 from 6pm – 9pm, with New York Times best-selling author Chelsea Cain and artist Joelle Jones! This event is free to the public.
Bridge City Comics will have copies of Mockingbird #1 available for purchase at this event! Portland locals Cain and Jones will be in attendance to sign your copies! Refreshments will be served free of charge. Sketches will be at the discretion of the artist.
Mockingbird has always been one of S.H.I.E.L.D.'s best agents, but what happens when someone close to her is murdered? Forced to take matters into her own hands, someone is bound to pay! New York Times Bestselling Author Chelsea Cain joins the Marvel Universe to tell a story of bloody revenge! Plus! A special bonus story by superstar young adult author, Margaret Stohl (Beautiful Creatures), writer for the upcoming YA novel, Black Widow: Forever Red!
Bridge City Comics
3725 N Mississippi Ave, Portland, OR 97227
(503) 282-5484
Writers David Mandel (known for his television/movie projects including SNL, Seinfeld, EuroTrip, Curb Your Enthusiasm, and The Dictator) and Gerry Duggan (Deadpool, Secret Wars: Infinity Gauntlet, 1872) appear at Golden Apple Comics on Wednesday August 26, 2015 from 6:00 till 8:00 PM to sign comics including the debut of Mandel's HANK JOHNSON: AGENT OF HYDRA !
Golden Apple Comics
7018 Melrose Avenue, Los Angeles, CA 90038
323-658-6047
Writer Ryan North appears at Page & Panel on Wednesday, August 19, 2015 from 6:00 – 8:00 PM to sign the first collection of THE UNBEATABLE SQUIRREL GIRL!
Page & Panel: The TCAF Shop
789 Yonge Street, Toronto, ON M4W 2G8
416-323-9212
Writers Chris Sims and Chad Bowers appears at Borderlands Comics & Games on Saturday, August 8, 2015 from noon till 7:00 PM to sign X-Men '92!
Borderlands Comics & Games
1434 Laurens Road, Greenville, SC 29607
(864) 235-3488
Writer DAN SLOTT will be signing SPIDER-VERSE (HC), Amazing Spider-Man #1 and #2 and Amazing Spider-Man Vol. 3 at the Forbidden Planet London Megastore on Wednesday 22nd July from 5 – 7pm!
In the SPIDER-VERSE, the evil Inheritors begin exterminating spider-characters throughout the multiverse, and every single Spider-Man ever is needed to save the day! An inter-dimensional spider-army gathers to fight Morlun and his deadly family, but none of them is safe as the Prophecy comes to fruition! What will this brutal war for survival mean for Peter Parker and the rest of the spiders?
And don't miss issues #1 and #2 of Spider-Man 2099, and the continuation of the story in Vol. 3- back by popular demand!
Dan Slott is an American comic-book writer best known for Avengers: Initiative, Mighty Avengers, She-Hulk, Superior Spider-Man. He's currently the sole writer of Amazing Spider-Man and The Silver Surfer. He's renowned for injecting humour into typically serious superhero books.
Forbidden Planet London Megastore
179 Shaftesbury Avenue, London, WC2H 8JR
0207 420 3666
Marvel will be streaming live from the San Diego Comic-Con from 9:30AM to 7 PM PT each day (5PM on Sunday), and you can watch it right here: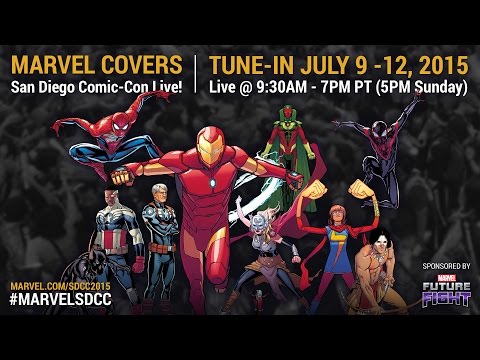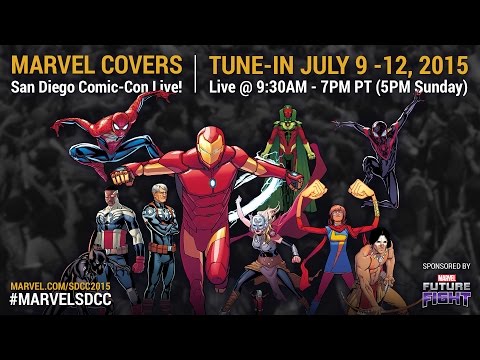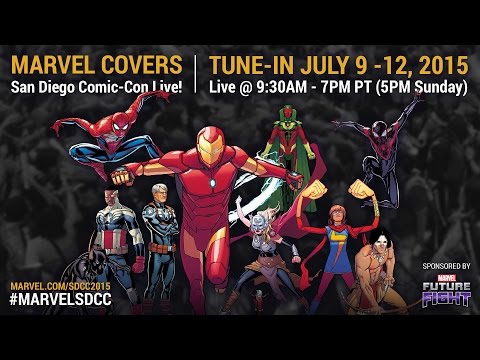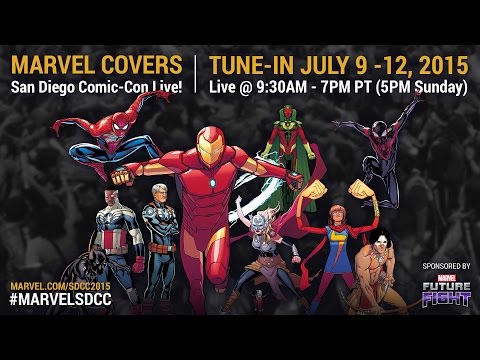 Artist Brent Schoonover appears at Source Comics & Games on Wednesday, July 15, 2015 to sign ANT-MAN ANNUAL #1!
Source Comics & Games
2057 Snelling Ave North, Roseville, MN 55113
651-645-0386
Chad Bowers and Chris Sims appear at Punk Monkey Comics on Friday June 26, 2015 from 2:00 till 7:00 PM to sign X-MEN '92 #1!
Punk Monkey Comics
4711 Forest Dr Suite 24, Columbia, SC 29206
(803) 743-4575