Illustrator Chris Samnee debuts the relaunch of his Daredevil series with Mark Waid at Star Clipper on Wednesday, March 19 from 1:00 to 3:00 pm!
BECAUSE YOU DEMANDED IT! Join Marvel's fearless hero as he begins his most awe-inspiring adventure yet in the sunny city of San Francisco! Gifted with an imperceptible radar sense and a passion for justice, blind lawyer Matt Murdock-a.k.a. DAREDEVIL-protects the Golden City's streets from all manner of evil. But big changes are in store for Matt Murdock as old haunts and familiar faces rise to give the devil his due. Hold on tight, because here comes Daredevil…the Man Without Fear!
Don't miss this chance to meet one of the most talented artist in the comic industry.
Star Clipper Comics
6392 Delmar Blvd, St. Louis, MO 63130
Phone: (314) 725-9110
Writer DAN SLOTT will be signing SUPERIOR SPIDER-MAN: NECESSARY EVIL, at the Forbidden Planet London Megastore on Wednesday 19th March 6 – 7pm.
Back by popular demand – Spider-Man 2099 returns!
But when the future Spidey and the Superior Spidey clash, who will be the most superior Spider-Man in the multiverse?
It may not matter, because the end of the battle brings about a moment that will alter the world of Spider-Man and the Marvel Universe for years to come! But which Spider was responsible for this shocking change? Then, from the ashes of battle comes the first team-up between the Superior Spider-Man and the Black Cat. Felicia Hardy always cared for the Spider more than the man, but what happens when that man is Otto Octavius? And as an Osborn we haven't seen in a while returns, Otto celebrates a milestone! Is the world ready for 'Dr. Peter Parker' or what he plans to do next?
Dan Slott is an American comic-book writer best known for Avengers: initiative, Might Avengers, She-Hulk and The Amazing Spider-Man. He's currently the sole writer of the controversial Superior Spider-Man, where Peter Parker has been replaced by Doctor Otto Octavius, and the upcoming Silver Surfer. He's renowned for injecting humour into typically serious superhero books.
Forbidden Planet London Megastore
179  Shaftesbury Avenue, London, WC2H 8JR
Here it is in all its glory!
Full trailer premiers  on Tuesday's (2/18) episode of "Jimmy Kimmel Live" at 11:35/10:35c.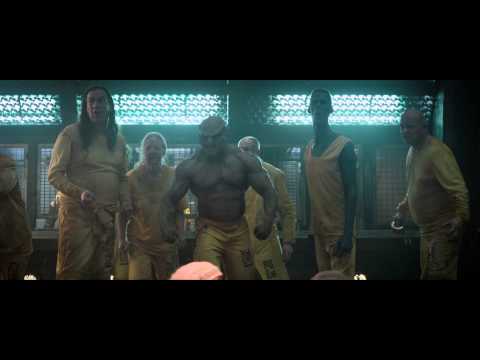 Declan Shalvey and Jordie Bellaire sign at The Big Bang on Wednesday, March 5, 2014 at 6:00 pm for the release of MOON KNIGHT #1! Free print for the first 100 people in the queue.
The Big Bang
Pembroke District, Dundrum, Dublin Dublin 16
Comic artist Ryan Stegman (Wolverine, Superior Spider-Man) will be coming back to Comic Explosion on Saturday February 8th! He's expected to be there from noon to 2:00 PM. Please stop by and help show this rising star how much his artwork is appreciated!
Comic Explosion
214 E. Nepessing, Lapeer, MI 48446
(810) 667-3972
The mighty AL EWING appears at Travelling Man York on Friday the 7th February from 4:00 pm to celebrate the release of LOKI: AGENT OF ASGARD #1 – Al's new ongoing series for MARVEL COMICS.
Al Ewing is a well established and talented British comics writer and novelist best known for his work on 2000 AD including Times Magazine 2013 Top 10 comic ZOMBO: You Smell of Crime and I'm the Deodorant! as well as AVENGERS ASSEMBLE, IRON MAN: FATAL FRONTIER and MIGHTY AVENGERS for Marvel Comics.
Travelling Man
54 Goodramgate, YO1 7LF York, UK
Mitch Gerads appears at Source Comics & Games on Wednesday February 5, 2014 from 4:00 till 7:00pm to celbreate the release of Punisher #1!
Source Comics & Games
2057 Snelling Ave North, Roseville, MN 55113
651-645-0386
Writer/actor/comedian BRIAN POSEHN returns to Challengers for their first signing of 2014 on Saturday, January 25, 2014 from 2:00pm until 4:00pm!
Brian will also be performing five shows at UP Comedy Club.
Challengers Comics 
1845 N. Western Ave, Chicago, IL 60647
Original Miracleman artist/creator Garry Leach appears at Orbital Comics  for a very exclusive signing to commemorate the launch of Miracleman #1 on January 15 at 5:00 pm.
Orbital Comics
8 Great Newport Street, London WC2H 7JA, United Kingdom
020 7240 0591