Press Release:
IDW Publishing is pleased to announce a packed slate of panels, signings, and exclusive items being offered at this year's  WonderCon, being held at the Anaheim Convention Center in Anaheim, CA from March 29-31.  IDW can be found at Booth #709 all weekend long, selling books, giving out high fives, and trying not to disrupt surrounding booths with the blinding light of their awesomeness.
Signing Schedule – Booth #709
Friday March 29th
1:00 – 2:00 Godzilla – Chris Mowry
2:00 – 3:00 The Colonized, Zombies vs Robots, Kiss – Chris Ryall
3:00 – 4:00 My Little Pony – Amy Mebberson, Heather Nuhfer, Tony Fleecs (Check out the Wonder Con Exclusive My Little Pony Comic!)
4:00 – 5:00 Star Trek: TNG/Doctor Who, Doctor Who: Prisoners of Time – Scott Tipton, David Tipton
5:00 – 6:00 Adventures of Augusta Wind – J.M. DeMatteis
6:00 – 7:00 The Crow: Death and Rebirth – John Shirley
Saturday March 30th
11:00 – 12:00 The Rocketeer: Cargo of Doom – Mark Waid
11:00 – 12:00 Artist's Edition Meet & Greet! – Scott Dunbier & Guests
2:00 – 3:00 My Little Pony – Amy Mebberson, Heather Nuhfer, Tony Fleecs (Check out the Wonder Con Exclusive My Little Pony Comic!)
3:00 – 4:00 Star Trek: Countdown Into Darkness, Star Trek Ongoing – Mike Johnson
4:00 – 5:00 Transformers "Jam" Signing – John Barber, Livio Ramondelli, Mairghread Scott, Chris Metzen, Flint Dille
5:00 – 6:00 G.I. JOE: Cobra Files – Mike Costa
Sunday March 31st
12:00 – 1:00 Star Trek: TNG/Doctor Who, Doctor Who: Prisoners of Time – Scott Tipton, David Tipton
1:00 – 2:00 Transformers "Jam" Signing – John Barber, Livio Ramondelli, Mairghread Scott
2:00 – 3:00 Love and Capes – Thom Zahler
Convention Exclusives
Will Eisner's The Spirit Artist's Edition: Limited, Signed & Numbered – $300.00
Gil Kane's Amazing Spider-Man: Limited, Signed & Numbered – $250.00 (Signed by Stan Lee, John Romita, Gerry Conway, and Roy Thomas!)
Dave Stevens' Rocketeer: Artist's Edition: Limited – $125.00
MAD Artist's Edition: Limited – $175.00
Teenage Mutant Ninja Turtles Ultimate Collection, Vol. 4: Limited Edition – $50.00
My Little Pony #6 Convention Variant Cover – $10.00
Transformers Spotlight: Bumblebee: Convention Variant Cover – $5.00
Panel Schedule
Friday, March 29th
5:30–6:30 IDW: Spotlight on Artist's Editions!
The IDW Artist's Edition Panel this year will include several announcements of upcoming books, including one with a surprise guest star in attendance! Senior Editor Scott Dunbier will be on hand to talk about all things Artist's Edition related and will have several cool prizes for lucky attendees–Hoo Hah! Room 208B
Saturday, March 30th
12:30-1:30 IDW: The Big Panel!
Join Chief Creative Officer and Editor-in-Chief Chris Ryall and VP of Marketing Dirk Wood, along with a cavalcade of IDW creators, past, present and future…including Scott Dunbier, John Barber and Star Trek scribe Mike Johnson! Announcements, prizes, Q&A, semi-professional wrestling, and more! Room 208B
Sunday, March 31st
2:30-3:30 IDW: Behind the Hasbro Titles
Join Editor John Barber along with a veritable who's who of creators on all your favorite Hasbro books! Mike Costa of G.I. JOE fame! Mairghread Scott, Livio Ramondelli, and more from Transformers! Amy Mebberson and Heather Nuhfer from My Little Pony! Announcements and inside info you won't believe! Room 208B
About IDW
IDW is an award-winning publisher of comic books, graphic novels and trade paperbacks, based in San Diego, California. Renowned for its diverse catalog of licensed and independent titles, IDW publishes some of the most successful and popular titles in the industry, including: Hasbro's The TRANSFORMERS and G.I. JOE, Paramount's Star Trek; HBO's True Blood; the BBC's DOCTOR WHO; Toho's Godzilla; and comics and trade collections based on novels by worldwide bestselling author, James Patterson. IDW is also home to the Library of American Comics imprint, which publishes classic comic reprints; Yoe! Books, a partnership with Yoe! Studio.
IDW's critically- and fan-acclaimed series are continually moving into new mediums. Currently, Warner Brothers and Barry Sonnenfeld are attached to adapt LORE into a feature film starring Dwayne "The Rock" Johnson and Jerry Bruckheimer Films and Disney are creating a feature film based on World War Robot, with Michael Bay's Platinum Dunes and Sony bringing Zombies vs. Robots to film.
Emerald Knights Comics and Games hosts a meet & greet with the cast and crew of Transformers Prime on Saturday December 10th at 1PM!
Transformers Prime: Dark Rising DVD
David Hartman – Supervising Director / Art Director
Jose Lopez – Character Designer / Supervisor
Vince Toyama – BG Designer/ Supervisor
Christophe Vacher – Color Design Supervisor
Shaunt Nigoghossian – Director /SB Artist
Todd Waterman – Director / SB Artist
Walter Gatus – Character Designer
Andy Pessoa – Voice Actor (Raf)
Tania Gunadi – Voice Actor (Miko)
Sumalee Montano – Voice Actor (Arcee)
Josh Keaton – Voice Actor (Jack)
Transformers Timelines #6
Allspark Almanac Addendum
Jim Sorenson – Writer
Bill Forster – Writer
Marty Isenberg – Writer
Transformers #30
Mike Costa – Writer
Livio Ramondelli – Artist
Emerald Knights Comics and Games
4116 W. Burbank Blvd, Burbank, CA
A nice compilation video of the recent one-day Long Beach Comic Expo 2010, featuring Mike Mignola, Dustin Nguyen and Livio Ramondelli sketching.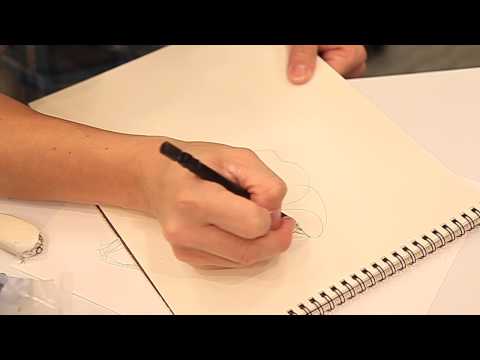 LONG BEACH COMIC CON PRESENTS: COMIC EXPO 2010 FEBRUARY 20, 2010 AT THE LONG BEACH CONVENTION CENTER
A Full Day of Comics for Comic Lovers
(Long Beach, CA, January 25, 2010) MAD Event Management and Long Beach Comic Con are proud to announce Comic Expo 2010 to be held Saturday, February 20, 2010 at the Long Beach Convention Center (LBCC) in downtown Long Beach.  The one day event will be held in the Promenade Ballroom from 10am – 7pm and entrance to the floor for the day is $10.
An exceptional show of support from notable comic artists, writers and creators for the Long Beach Comic Expo include Mike Mignola, Bernie Wrightson, Steve Niles, Tim Bradstreet, Stan Sakai, Dustin Nguyen, Todd Nauck, Whilce Portacio, Tone Rodriguez, Joe Benitez, Peter Steigerwald, Trent Kaniuga, J.T. Krul, Brian Haberlin, Lou Ferrigno, JJ Kirby, Michael Lopez, Eddie Nuñez, Livio Ramondelli, Amanda Dawn Wolf, Rick Basaldua, Eric Basaldua, Rob Levin, Joshua Hale Fialkov, David Wohl, Beth Sotelo, Frank Mastromauro, Mark Roslan, Vince Hernandez and Steve Sievers.
Lionsgate, Aspen, Top Cow, Com.X, High Tower, Comic Madness, Graphitti Designs, Freedonia Funnyworks and Metropolis Comics Scott Hudlow Comics and Terry's Comics are all setting up booths on the Expo floor.  Aspiring artists can meet with writer & editor Barbara Kesel for a one-on-one portfolio review.  And an Artist Alley loaded with talent will be on hand to meet and greet fans.
"After the tremendous amount of support we received from the community for Long Beach Comic Con we didn't want to wait a full year before returning," said event planner Martha Donato, President of MAD Event Management.  "We decided to create a one-day event that is a great place for fans to come to celebrate their love of comics."
For a complete list of events, guests, activities, ticket prices and times, visit www.longbeachcomiccon.com/comic-expo-2010.php.
Tickets will also be available at the following comic book and hobby shops: Amazing Comics, Comic Bug, Comic Madness, Geoffrey's Comics, Golden Apple, Jay Company, Metropolis Comics, Pulp Fiction and Terry's Comics.
###
About MAD Event Management
MAD Event Management is an all-purpose event planning facilitator whose principal owner has over 12 years of experience producing annual large-scale consumer conventions around the country, including Los Angeles, New York, Philadelphia, Chicago and Dallas.  MAD's capabilities include: Site Selection, Exhibit Staffing, Marketing Plans, Vendor Selection, Floor Plan Development, On-Site Execution, Sponsor Exhibitor Sales, Travel Management, Contract Development, Setup & Disassembly and Contract Coordination.  Visit www.madeventmanagement.com for additional information.