Greensboro. Third-largest city in North Carolina. Named for Major General Nathanael Greene, commander of the American rebel forces at the Battle of Guilford Court House on March 15, 1781. Two centuries later, a Greensboro resident, Orson Scott Card, set war at the heart of his novel Ender's Game. Speaking of war, Greensboro is home to the Atlantic Coast Conference and often the site of its annual men's basketball tournament, the last conference tourney before March Madness. Syracuse University coach Jim Boeheim told the world what he thinks of the city, and I forgive him his Gotham grouchiness. Perhaps if he spent more time there, he would have a softer opinion. Perhaps if his team had gone to this year's Triad Anime Con, held March 3-5 at the Koury Convention Center, they wouldn't have lost their first tournament game three days later.
Triad Anime is done by the same team that puts on Ichibancon in Charlotte (I wrote about this year's Ichibancon here). It is normally held in Winston-Salem but moved to Greensboro this year and a larger venue. A much larger venue. Here was the view Friday morning.
Things heated up throughout the day, and of course Saturday brought in a great crowd, but the whole weekend felt less cozy that I was accustomed to. I expect that to change, however, as the con grows into its new digs. The on-site Starbucks was a welcome sight, and next door was Four Seasons Mall, with plenty of lunchtime options. And for perhaps the first time in my convention-going career, I didn't have trouble finding a parking spot.
When I first attended Triad back in 2014, there were only two or three guests. This year had three times that number. Vic Mignogna has been every year (read our 2016 interview with him here), and I always enjoy seeing him. I was eager to see Brian Beacock, but he had to cancel (hey, Triad: get a phone app like Ichibancon so you can update us on changes like that). The person I was most excited to see was Johnny Yong Bosch. Power Ranger, voice actor, rock star, Johnny has done a little of everything. Whereas Vic has the personality to fill a lecture hall, Johnny is more reserved. I caught up with him on Friday after his autograph session.
What's it like going from a character like Ichigo (Bleach) to someone like Izaya Orihara (Durarara!!) or Saruhiko (K – Project)?
Well the thing is, I didn't work on those at the same time. There's a lot of separation in time. So things I worked on while I was doing Bleach was Code Geass. And I think that overlapped a little bit with Eureka Seven. They're different characters in different shows, but once you know your character, you just go in and do it.
How did you get into voice acting after doing live action?
Well, basically I was working on an independent film with the Japanese stunt team from Power Rangers, and the audio got screwed up. So I had to dub myself. As I was dubbing myself for the movie, the producer walked in and heard my voice and he thought I had a decent hero voice and asked me to come audition for some animation. And when I auditioned for that animation, I got the role for Vash from Trigun.
Why do you think Power Rangers has stayed popular for over twenty years?
Well, that's a good question. A majority of the fans have stayed pretty loyal. I know there have been different actors over the years. I really don't know. Basically, I think that it's something that people grew up with and that they want to keep watching.
What has been your favorite role thus far in your career?
It's very hard to pick one. It's like picking your favorite child. For me, they've all been really great moments in my life, from Vash in Trigun to Bleach, Code Geass. I think one of my most favorites would be Nero from Devil May Cry 4, because I got to do the motion capture. I got to go to Japan for the first time. And I wasn't limited to the animation. I was creating the character and then they animated it. And it was more of me. That would be one of my favorites.
What is it like doing motion capture?
Motion capture is weird at first. Your motions have to be overdone a bit and you have to overact your body language so that the computer can read your motions. But your face and your voice have to be very natural because they pick up every little detail.
What do you think of all of the fanfiction of Shizuo and Izaya?
I don't read those. I know they exist. People have brought me books that looked interesting at first and I'm like "Huh, what is this?" So no, I don't read those, but I did a long time ago with Power Rangers. I was like "Oh, there's fan fiction?" And I read one. It was a little weird for me, so I stayed away from it.
I thought it was cool that Narita, the creator of Durarara!!, made a fiction of Shizuo and Izaya for April Fools' Day.
[What Johnny said here was, "Oh my goodness." But what I heard was this.]
Let's switch gears a little. How did you get started doing conventions?
In 2001 or 2002, a director of Trigun, whatsherface, went to Sakura Con and said that she had an awesome time and it was really cool and a lot of fun. She recommended to me to go and took me with her the following year. And it was cool. Over the years, little by little, the convention scene (nice shout out) started growing. It wasn't every weekend then like it is now. I started getting more invites. And now I have a few booking agents that handle me and my appearances.
How many conventions a year do you do?
I think last year it was fifteen or twenty, this year I'm already doing far too many. It's neat to come out and meet fans. If I'm in the booth working on a project, nobody is saying "great job". The director might say "Okay, next one. Okay next one." It's not like in theatre where everyone cheers. You don't get to see the reward. Coming to a con, is seeing that reward. Seeing whether it was a success or not. The only drawback for me is my family. My family is back home. My kids are little. My son, for the first six months of his life, didn't know me and was afraid of me. That's where I had to pull the brakes a little and make some changes.
How did you start your band, Eyeshine?
Basically I couldn't get a job to save my life after Power Rangers. There weren't a whole lot of half-Asian roles at the time. I was very depressed, and I was near homeless. I had two trash bags full of clothes and a guitar. And in that time, I started teaching myself to play the guitar. Out of all that, I formed the band.
How many concerts a year do you do?
I have no idea. There are so many. We have quite a few this year. We have a lot of albums now. Got a new one coming out this April.
Between conventions and your band, when do you find the time to do acting?
I do that as well! Every day. My weeks are usually booked a couple of weeks in advance. Sometimes more than that. For voiceover work especially because they know their schedule and when things are coming along. The end of this month and going into next month, I already have bookings for voice over.
Are you able to record at home?
Sometimes I record at home. I do have a studio at home. But sometimes they like you to be there, but on occasion, they'll ask for pickups or something to be done at home.
Okay, last question. What are some of your favorite TV shows?
I am watching Walking Dead at the moment. Breaking Bad was a really good one. Sons of Anarchy was a very interesting show. I watch a lot of terrible shows. Not terrible as in inappropriate, but terrible as in really bad.
Do you ever think, when you're watching a bad show, "I could do better"?
I may have thought that. The thing about bad TV shows is they stay with you forever.
Another thing I enjoy about Triad and Ichibancon is the Otaku Flea Market. Held all day Sunday, the flea market is a chance for any convention goer to sell merchandise. It is a feature I have seen at no other convention. The intent is for people to sell their own used stuff–manga, costumes, DVDs, toys, cards, etc.–but sometimes vendors who couldn't get into the dealer room will grab a table. I have also seen people selling original art, which is against the rules: art belongs in artist alley. It is a good rule though hard to enforce in the first-come-first-served madness of getting flea market tables. Besides, who says the person made the art they are selling? I had trouble finding this year's flea market because it wasn't in the room designated on the convention map, which probably explains why all the sellers had their wares on the floor instead of on tables. One of the hiccoughs of being in a new venue, I guess. Again, however, a phone app would have made the room switch easy to announce.
To all my readers, I'll say this: come out next year and check out Triad Anime Con. It is terrific value–the weekend pass was only $42!–and I guarantee you'll have fun. Don't let Jim Boeheim have the last word on Greensboro. And before you go, enjoy these photos.
Anime Boston, the largest anime convention in New England, hits town this weekend and just in time has released the full event schedule for signings, screenings, cosplay events, fan panels, and more: www.animeboston.com/coninfo/schedule
Highlights include:
Press Release:
Anime Boston, the largest anime convention in New England, announced its second North American guests of honor today.  Voice actors Michelle Ruff and Johnny Yong Bosch will appear at Anime Boston at the Hynes Convention Center, Boston, Mass, on March 31 through April 2, 2017.
Michelle Ruff, originally a midwestern girl from The Motor City Madhouse, now hails from Sunny Los Angeles.  She's a fan fave for numerous video games and anime titles. Michelle's an MSU Grad with her Improv and Acting training from Chicago's Second City Theatre, Player's Workshop and Improv Olympic.
"Michelle makes her Anime Boston debut in March. Michelle has voiced characters ranging from Rukia from Bleach to Luna from Sailor Moon. Finally, her fans in Boston will get a chance to meet her!" exclaimed Victor Lee, Convention Chairman.
You can hear Michelle as some of your favorite anime characters including Sinon from Sword Art Online 2, Young Satoru from Erased, Sakuya Tachibana from God Eater, Rukia Kuchiki from Bleach, Yoko Littner from Gurren Lagann, Fujiko Mine from Lupin the Third, Yuki Nagato from The Disappearance of Haruhi Suzumiya, Anri Sonohara from Durarara, Luna from Sailor Moon Classic and Sailor Moon Crystal, Yukari from the Persona 3 & 4 Series, Jill Valentine from Resident Evil Revelations, C-Viper from Street Fighter, Robin from Fire Emblem, Cream the Rabbit From Sonic the Hedgehog and many others.
Johnny Yong Bosch got his start fighting giant bugs as Adam Park, the Black Ranger, Green Zeo and Green Turbo Ranger on Mighty Morphin Power Rangers. It is a role that he would play for three and a half seasons on television, two motion pictures and two special guest appearances in future Power Rangers seasons.
"We are so pleased to welcome Johnny back to Anime Boston. He's portrayed some of the most iconic characters in anime and super sentai history, from the Black Power Ranger to Vash, Ichigo, Artemis and Jonathan Joestar. I'm sure his fans in Boston, both old and new, are excited to see him!" Victor Lee added.
After Power Rangers, Johnny became very involved in the world of voice over. His first major voice acting role was Vash the Stampede in Trigun. He later went on to voice Kaneda in Akira, Renton in Eureka Seven, Albert in The Count of Monte Cristo, Kiba in Wolf's Rain, Itsuki in The Melancholy of Haruhi Suzumiya, Ichigo Kurosaki in Bleach, Lelouch Lamperouge in Code Geass, Izaya in Durarara, Yukio in Blue Exorcist, Sasori in Naruto, Guren in Tenkai Knights, Nobita in Doraemon, Artemis in Sailor Moon, Nagate in the Netflix Original "Knights of Sidonia" and many more.
Previously announced guests include Puffy AmiYumi, Lex Lang, and Sandy Fox, and OKAMOTO'S.
About Anime Boston: With nearly 27,000 attendees in 2016, Anime Boston is an annual three-day Japanese animation convention held in Boston, Mass. Anime Boston 2017 is scheduled for Friday, March 31 through Sunday, April 2 at the Hynes Convention Center and Sheraton Boston Hotel. More information about Anime Boston can be found at www.animeboston.com.
About New England Anime Society, Inc.: The New England Anime Society was founded in 2001. Based in Massachusetts, The New England Anime Society, Inc. is parent organization of Anime Boston and is dedicated to furthering public education and understanding of the Japanese language and culture through visual and written media. More information about The New England Anime Society is available at www.neanime.org.
Convention Name
Collective Con
Convention Website Address
http://www.collectivecon.com/
This convention will take place:
Start Date (Format mm/dd/yyyy)
03/24/2017
End Date (Format mm/dd/yyyy)

03/26/2017

About This Convention
Jacksonville's biggest 3-day pop culture convention returns on

March 24th-26th, 2017

! NEW LOCATION!! Collective Con is a comics, sci-fi, horror, anime, gaming and music event in North Florida. Please visit our website for our full list of guests, events, tickets, and schedule.

Show Hours:
Friday: 12pm-6pm
Saturday: 10am-6pm
Sunday: 10am-5pm

Venue Name and Address
3800 St Johns Bluff Rd S
Jacksonville, FL, Florida 32224
United States
Map It
Number of Dealer/Exhibitor Tables
100
Projected Attendance
10,000
Please select the Category that best describes the convention
Comic Books
Additional Categories

Anime
Gaming
Horror
Science Fiction and Fantasy
Collectibles

Guests
Millie Bobby Brown, Giancarlo Esposito, Graham McTavish, Margot Kidder, Mitsuhiro Arita, Bob Layton, John Beatty, Seth Mann, Johnny Yong Bosch, Eric Vale, Kari Wahlgren, and MANy more!
Event Details:
Convention Name
Pensacola Comic Convention (Penasacola Comic Con)
Convention Website Address
http://www.pensacolacomiccon.com
This convention will take place:
Start Date (Format mm/dd/yyyy)
08/20/2016
End Date (Format mm/dd/yyyy)
08/21/2016
About This Convention
Pensacola Comic Convention™ (Pensacola Comic Con™) for Fans of Science Fiction, Horror, Fantasy, Gaming, Anime, Costuming, Fandom, Indie Films, Artists, Celebrity Guests, Comic Books, Video Gaming, Pop Culture, Voice Actors, Renaissance, Cosplay, Steampunk, Theater, Performing, Writers, Literature, Publishing, Arts, Mystery, Crafts, Collecting, Model Construction, Film Making, Paranormal, Vendors, Reality TV, and more! We will offer celebrity meet and greets, discussion panels, workshops, screenings, demonstrations, events, gaming, costume contests, tournaments, and competitions. Costume Contest at 2:00 Pm Sat 20 & Sun 21, 2016. Tennessee Wraith Chasers (Ghost Asylum) will offer a live "pre con" celebrity investigation August 19th from 6:00pm at the Victorian Inn. Several "pre con" and "post con" activities such as a "Villain and Heroes Ball" are planned. A portion of the proceeds will benefit the Arc Gateway, EscaRosa Coalition On the Homeless, Inc., Making Stride with Breast Cancer, The Ronald McDonald House, and various local charities. Discount for Law Enforcement, EMS, Firefighters, and Military.

Guests include: Ciara Hanna (Power Rangers Megaforce), Johnny Yong Bosch (Mighty Morphin Power Rangers, Ichigo Kurosaki in Bleach), Tim Russ Star Trek: Voyager, Fall Out 4, ICarly), Gary Schwartz (Team Fortress, Demoman, Star Trek, Batman Returns), Robert LaSardo (Death Race, CSI Miami, Nip Tuck), Larry Nemecek ("Dr. Trek" Star Trek Continues), Dave Fennoy ("Lee Everett" Walking Dead, Hulu, Prototype, The Wolf Among Us), David Della Rocco (The Boondock Saints), Erika Ervin ("Amazon Eve" American Horror Story), Jason Carter ("Ranger Marcus Cole" Babylon 5), Eugene A. Clark ("Big Daddy" Land of the Dead), Chuck Wagner (Automan), Mike Mundy (Walking Dead), Knightmage (American Cosplayer), Alex Vincent (Child's Play, Curse of Chucky), Zach Galligan (Gremlins, Star Trek, Hatchet), William Katt (The Greatest American Hero), Michael Beck (Warriors, Xanadu), Jerrad Vunovich (Walking Dead, Hunger Games, American Horror Story), Shadow Clone (Geek Rock Party, Nerdcore Rap Artist), Bruce Carr (No Ordinary Balloon Artist), Gulf South Wrestling, E & E Wrestling, Mystery Machine Van from Scooby Doo, Jurassic Park Tour Vehicle, Cosplay Inc, and Tennessee Wraith Chasers (Ghost Asylum), and more.

Convention Hours: August 20 and 21, 2016 (10:00 AM – 6:00 PM)

Pensacola Interstate Fair Grounds (Main Hall and Expo Hall)
6655 Mobile Hwy Pensacola, FL 32526
Phone: (850) 941 4321
Cost: $10 and up (Children 7 and under are free.)

Venue Name and Address
Pensacola Interstate Fair Grounds Main Bldg
6655 Mobile Hwy
Pensacola, Fl 32526
United States
Map It
Number of Dealer/Exhibitor Tables
250
Projected Attendance
7,000
Please select the Category that best describes the convention
Science Fiction and Fantasy
Additional Categories

Anime
Book Festival
Comic Books
Gaming
Horror
Sports
Collectibles

Guests
Ciara Hanna, Johnny Yong Bosch, Tim Russ,Gary Schwartz,Robert LaSardo, Larry Nemecek, Dave Fennoy, David Della Rocco, Erika Ervin,Jason Carter,Eugene A. Clark,Chuck Wagner,Mike Mundy,Knightmage, Alex Vincent, Zach Galligan, William Katt, Michael Beck ,Jerrad Vunovich,Shadow Clone,Bruce Carr, Gulf South Wrestling, E & E Wrestling, Mystery Machine Van, Jurassic Park Tour Vehicle, Cosplay Inc,Tennessee Wraith Chasers, Ghost Asylum
Convention Name
Ocala Comic Con
Convention Website Address
http://www.ocalacomiccon.com
This convention will take place:
Start Date (Format mm/dd/yyyy)
06/04/2016
End Date (Format mm/dd/yyyy)
06/05/2016
About This Convention
Ocala Comic Con returns on June 4th-5th at the Hilton Ocala in Ocala, Florida. Come out for a weekend of fun! Meet the stars of Gotham, The Flash, Mighty Morphin Power Rangers, Bleach, Trigun, Durarara!!, Code Geass, Mortal Kombat X, Devil May Cry 4, YO-KAI WATCH, Sailor Moon and many more!

We are very excited to welcome back Mitsuhiro Arita! He will be flying in from Japan for this event. He has worked on the Pokémon Trading Card Game, Final Fantasy XI, Berserk: The Golden Age Arc, and many other projects. He even did the artwork for our flyer! Be sure to check out his Facebook Page for more information.

Meet Chuck Dixon (Co-creator of DC Comics Bane), Larry Watts (Evil Dead 2//Army of Darkness) and more soon to be announced.

Let's not forget that both Jenifer Ann and Alexia Jean Grey will be set up for the entire weekend!
Come out for a weekend of fun! Celebrity guests, comic book creators, voice actors, cosplayers, artists, writers, Q&A's, anime, video gaming, costume contests, vendors, parties and more!

Venue Name and Address
3600 SW 36th Ave
Ocala, Florida 34474
United States
Map It
Number of Dealer/Exhibitor Tables
71
Projected Attendance
3,500
Please select the Category that best describes the convention
Comic Books
Additional Categories

Anime
Gaming
Science Fiction and Fantasy
Collectibles

Guests
Anthony Carrigan, Johnny Yong Bosch, Mitsuhiro Arita, Chuck Dixon, Carlos Cabaleiro, Larry Watts, Adelso Corona, Sajad Shah, Jenifer Ann, Alexia Jean Grey, and The Real Elite Four
SacAnime welcomes Camilla Luddington (Tomb Raider, Grey's Anatomy, True Blood) to our Summer 2014 show. This will be her first appearance at a convention. Other recent additions include Neil Napier and Tiio Horn (Assassin's Creed III), Dave Fennoy and Melissa Hutchison (Telltale Games' Walking Dead) and Josh Grelle (Attack on Titan).
Previously announced guests include Mark Sheppard, Rodger Bumpass,  J. Michael Tatum, Yuri Lowenthal, Johnny Yong Bosch, Roger Craig Smith, and more!
About CAMILLA LUDDINGTON:
Currently starring on ABC's hit series Grey's Anatomy, CAMILLA LUDDINGTON has the gift of portraying characters with both strength and vulnerability, and her Dr. Jo Wilson displays plenty of both as she finds her way through complicated storylines of love – opposite the troublesome Dr. Alex Karev — and career. Audiences relate, and love her.
The sci fi/fantasy world has come to love her too for her embodiment of Lara Croft, a different kind of heroine, in the video game Tomb Raider. When the game was released in 2013, critics praised Luddington for giving the classic icon a much-needed reboot. Gamers agreed, buying over a million copies in the first 48 hours of release.
But even before Grey's and Raider, Luddington had made her mark. In her first starring role in America, she brought to life the real English girl who was destined to become a queen, starring as Kate Middleton in the much-loved Lifetime movie William and Kate. The project launched her career in this country, and was one of the two highest-rated programs ever aired on the network.
From princess to au pair, Luddington has brought life to all kinds of appealing young women. In a major recurring role opposite David Duchovny and Evan Handler on the critically acclaimed Showtime series Californication, she portrayed Lizzie, the seemingly sweet English nanny who would do whatever it took to make it in L.A.
And somewhere between the princess and the nanny came Claudette the Fairy, her recurring role on the award-winning True Blood, where she again was the heroine, protecting series star Anna Paquin from all those True Blood villains.
Luddington was born and raised near London in Berkshire, England. She started acting at age 5, entertaining the family and directing her little brother in their two-character performances. By the time she was 11, she had her first agent and was appearing in local theatre productions. After finishing her studies in Theatre Arts at London's prestigious Italia Conti Academy in 2007, she moved to Los Angeles, where she now lives and works.
About NEIL NAPIER:
Neil Napier stars in SyFy's new apocalyptic thriller, Helix as Dr. Peter Farragut, Alan's flawed and deeply conflicted brother. Season One was a wild ride, and he is excited to get to work on Season Two later in 2014.
Prior to embodying Peter, Neil had the joyous privilege of playing Lt. Karl Hagerman in IFC's dark and dangerous comedy series, Bullet In The Face. With other TV turns in The Listener (CTV), Blue Mountain State (Spike), Zero Hour (ABC), The Business (IFC) and Naked Josh (Showcase), it's clear he likes to keep one foot in the dramatic and one foot in the absurd…
After spending much of his youth and early adulthood immersed in the worlds of rugby, football and hockey, Neil has found that his background in athletics has served him well in the world of performance.
In addition to dozens of forays onto the stage (his first love), and roles in cult horror films such as End of the Line and $la$her$, Neil's physical approach to his craft has been called upon in several recent productions, such as Erased (Weinstein Company), Infected (SyFy), Immortals (Relativity), Riddick (Universal), as well as the upcoming X-Men: Days of Future Past (Fox Studios).
Videogames also figure large in Neil's body of work: As well as playing the villainous role of Charles Lee in Assassin's Creed 3, and the burned out old skater/guide, Bob, in Shaun White Skateboarding, he has voiced and motion-captured characters in several videogames, including Deus Ex; Human Revolution, Watchdogs, Outlast, Assassin's Creed IV: Black Flag, and Thief IV. Neil is also currently working on several new videogame titles.
Born and raised in Montreal, Neil now resides in Toronto where, when not at work on a set or in a studio, he can be found playing hockey, practicing yoga and trying to get better at guitar.
About TIIO HORN:
Kaniehtiio (Tiio) Horn voiced and provided facial capture for Kaniehtí:io in Assassin's Creed III.
Tiio was born and raised in Kahnawake, a Mohawk reserve just outside of Montreal.
Tiio burst onto the feature film scene with roles in the The Trotsky opposite Jay Baruchel, New Reel Film's Leslie, My Name is Evil, as well as the lead role in the critically acclaimed and award winning The Wild Hunt. All three films premiered at the 2009 Toronto International Film Festival. Other credits include supporting roles in Jacob Tierney's Good Neighbours, Immortals opposite Mickey Rourke, Freida Pinto and Henry Cavill, On the Road starring Garrett Hedlund, Sam Riley and Tom Sturridge
In 2009 Tiio earned a Gemini Award nomination for her portrayal of Angel in the APTN MOW Moccasin Flats: Redemption, as well in 2010 and 2011 as part of the ensemble cast of CBC's 18 to Life. Other television credits include a rercurring role on Syfy's Defiance, as well as guest star appearances on Being Human, Alphas and The CW hit show Supernatural. Tiio currently stars in the Netflix original series Hemlock Grove opposite Famke Janssen, Bill Skarsgård and Landon Liboiron.
Tiio wrote, directed and acted in the semi autobiographical short film 'The Smoke Shack', which took home the 'Golden Sheaf' award for Best Comedy at the 2013 the Yorkton Film Festival.
In her spare time Tiio plays roller derby, and spends time with friends, family and her cat Boodz. She divides her time between Kahnawake, Toronto and Los Angeles.
About JOSH GRELLE:
A native Texan and avid anime fan, Josh Grelle has been working in voice work for over 10 years. After starting with ADV Films in January 2004, Josh was quickly bombarded with tons of in-booth experience on a wide range of shows, including Wedding Peach, Steam Detectives, 009-1, and the legendary Gatchaman. He began working for FUNimation Entertainment in 2006. Since then, he has starred in numerous titles; his most famous being Kenichi in Kenichi: The Mightiest Disciple. Other roles include Armin in Attack on Titan, Kyohei in the Wallflower, Kouichi in Linebarrles of Iron, Yuki in Future Diary, Itsuki in Initial D, and Kuranosuke in Princess Jellyfish. More recent roles include Chow from Starship Troopers: Invasion, Nicky in Mass Effect: Paragon Lost, Kazuya Aoi in Freezing, Yuji Sakai in Shakugan no Shana, Akihisa Yoshii in Baka and Test, and Komatsu in Toriko. Aside from anime, Josh has lent his voice to a number of video games, including Sima Shi in Dynasty Warriors 7, Xbalanque in Smite, Dave in Borderlands 2, and the voice of the "energetic" custom character in Dragonball Z: Ultimate Tenkaichi. Josh is represented by The Mary Collins Agency.
About DAVE FENNOY:
Dave Fennoy has been a preeminent voice working in Los Angeles since 1990 and one of the most versatile voices in the industry providing voices for Commercials, Narrations, TV Promos, Award Shows, Animation and Games. He portrayed Lee Everett in Telltale Games' The Walking Dead. Lately he is known by 30+ million Hulu viewers as "The Hulu Guy", the omnipresent voice of HULU.COM. His promo clients over the years include ABC, The WB, Fox, CBS, Showtime, Starz, ESPN, The Disney Channel and TV One. His campaign spokesvoice credits include Lexus, McDonalds, Corona Beer, KFC, Toyota, Chrysler, and ATT, Time Life Music R&B/Gospel and Southern Company. Gamers enjoy his work on STARCRAFT II, Metal Gear, That's So Raven, Ultimate Spiderman, Delta Force, Star Wars, Lara Croft: Tomb Raider, and many others. Narration credits include programs for National Geographic, Discovery Channel and Science Channel's popular series, "When Earth Erupts". His various film voices include "Ghost Rider", "Happy Feet",and "King's Ransom", and he has proved a cartoon favorite in such series as The LeBrons, Kim Possible, Ben 10, Darkwing Duck, New Kids on the Block, Pro Stars, Johnny Quest and Sonic the Hedgehog. Dave has been the show voice for several TV and Award shows, among them Late Night with Gregg Kinnear, The Billboard Music Awards, The Teen Choice Awards, Cedric the Entertainer Presents, and for the past 15 years The NAACP Image Awards.
Mr. Fennoy is a sought-after VO instructor, and the subject of a chapter in the book "Secrets of Voice Over Success" by Joan Baker.
About MELISSA HUTCHISON:
Melissa Hutchison has been earning her keep as a Voice Over actress for almost a decade. A Bay Area Local since 1989, Melissa divides her work between San Francisco and Los Angeles. Her resume includes a wide variety of work, ranging from TV and Radio commercials, to children's interactive toys, animation, and video games.
Melissa's most current claim to fame is being the voice of Clementine, From Telltale games, The Walking Dead. This role just earned her a Spike TV VGA for best performance by a female, and the game itself has pulled in over 55 Game of The Year awards for 2012.
When not fighting zombies, Melissa has also voiced for League of Legends (Ashe), Deadly Premonition (Anna Graham and Sallie Graham), Sonic and the Black Knight (Merlina), Bakugan: Defenders of the Core (Marucho), Telltales Back to the Future (Trixie Trotter) Telltales Sam and Max (Stinky), Death Jr. 2: Root of Evil (Pandora), and the list goes on! Melissa also got to dip her acting chops into the world of Anime, by doing the voice of Chise, in Saikano: She the Ultimate Weapon, back in 2002. Currently Melissa is working on an animated series, set to be released in 2014, called the Space Racers.
SACANIME is being held on Friday, Saturday and Sunday August – 29th – 31st, 2014 at the Sacramento Convention Center and Sheraton Grand Hotel. For more information, check out our website at: www.sacanime.com
SacAnime welcomes MARK SHEPPARD (Supernatural, Doctor Who, Battlestar Galactica, Firefly, Leverage) along with voice actors Rodger Bumpass, J. Michael Tatum, Noah Watts, Roger Craig Smith, Johnny Yong Bosch, Sam Riegel, Yuri Lowenthal, Tara Platt, Christine Cabanos, and Cristina Vee and musical groups Eyeshine and The Slants.
SACANIME is being held on Friday, Saturday and Sunday August – 29th – 31st, 2014 at the Sacramento Convention Center and Sheraton Grand Hotel. For more information, check out our website at: www.sacanime.com
MARK SHEPPARD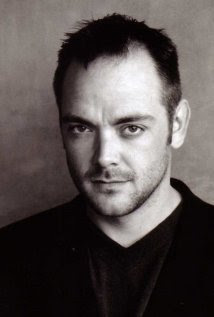 Mark Sheppard was born in London, England and began his film career in Jim Sheridan's "In The Name Of The Father" playing Guildford Four member 'Paddy Armstrong' alongside Daniel Day-Lewis. An accomplished musician, he has recorded and played drums for The T.V. Personalities, Nikki Sudden, Robyn Hitchcock, The Barracudas, Light A Big Fire, School Of Fish and They Eat Their Own, among others. On stage, he has won several theatre awards, including The 1992 Drama Critic's Circle Outstanding Achievement Award for his performance in "A Cock & Bull Story". He may be best known for his television work, as Romo Lampkin in "Battlestar Galactica", Badger in Joss Whedon's "Firefly", Ivan Erwich in Day 5 of "24", plus roles on "The X-Files", "CSI", "Star Trek: Voyager" and a host of other characters in film and television. Sheppard currently plays 'Jim Sterling' opposite Timothy Hutton on TNT's "Leverage", the Director of The Ring Organization in NBC's "Chuck", the Demon 'Crowley' in "Supernatural" for the CW, mysterious operative 'Mr. Valda' in SyFy's "Warehouse 13", and now Canton Everett Delaware III in the sixth season of the BBC's "Doctor Who". He has lent his voice to various video games and commercials as well, from "The Conduit" to "Dragon Age: Origins" and Bear Grylls' "Man vs. Wild".
RODGER BUMPASS

Emmy-nominated for the voice of Squidward on SpongeBob Squarepants, Rodger has been in acting for 38 years, and he's going to keep on 'til he gets it right. In addition to Squidward, he was the voice of Professor Membrane in 'Invader Zim', Dr. Light in 'Teen Titans', Hanover Fyst in the cult favorite 'Heavy Metal'. He has also provided various voices in many Disney and Pixar featured animated movies like 'A Bug's Life', 'Monsters Inc.', 'Cars', 'Finding Nemo', 'Treasure Planet', 'Emperor's New Groove', and more recently, 'Monsters University'.  He began his career with the National Lampoon Magazine, touring the USA and falling down in the stare a lot (on purpose). He likes kitty cats and long walks on the beach, where falling doesn't hurt as much. If you pass him in the hallway, just say "Do the voice, please," and he will gladly comply… for the nominal price of $2.37. Cash only. He does take IOUs if they involve a kiss from a pretty girl.
J MICHAEL TATUM


Discovered by Funimation warhorse and visionary ADR director Christopher Bevins, who cast him as Rikichi in 2005's Samurai 7, Tatum's inexplicable luck has held long enough to see his flag hoisted on a slew of dream roles, most notably Kyoya Otori in the hit English language dub of Ouran High School Host Club, suave, demonic Sebastian Michaelis in Black Butler and the equal parts maniacal/vulnerable Okarin Rintarou from Steins;Gate. Other characters the man still can't believe he's had the crazy good fortune to play include: Doumeki in XXXHolic, Jiro Mochizuki in Black Blood Brothers, Isaac Dian in Baccano!, Both God Eneru and Dalton in the new dub of One Piece, Komui Lee in D-Gray Man, Dororo in Sgt. Frog, the titular loveable savage of Heroic Age, Ryosuke Takahashi in Initial D, Lawrence Kraft in Spice and Wolf, Zarbon in Dragon Ball Z Kai, Scar in Full Metal Alchemist: Brotherhood, and Sir Hammerlock in the videogame juggernaut Borderlands 2. His vocal "stylings," much to the chagrin of drama teachers everywhere, he's sure, have also been featured in Romeo X Juliet, Speed Grapher, Trinity Blood, Kenichi: The Mightiest Disciple, Black Cat, Nabari no Ou, Ghost Hunt, School Rumble, The Tower of Druaga, Aquarion, Tsubasa: Reservoir Chronicles, Shuffle, Shigurui, Glass Fleet, Mushishi, Soul Eater, along with feature-length films such as Vexille, Summer Wars, and Dragon Age: Dawn of the Seeker, among many others.

And as if being involved with so many awesome shows wasn't enough, in late 2007 the fluky so-and-so tempted fate by officially branching out into ADR directing and adaptive scriptwriting for Funimation as well. His ADR directing credits to date include Aquarion, Jyu-oh-Sei, Romeo X Juliet, Big Windup, Rin: Daughters of Mnemosyne and Shikabane Hime (Corpse Princess), while his writing credits include substantial work on Ouran High School Host Club, Heroic Age, Initial D, Blassreiter, Ga Rei: Zero, Hero Tales, Legend of the Legendary Heroes, Fractale, Deadman Wonderland, Steins;Gate and Dragon Ball Z Kai.

In early 2010 he teamed up with Terri Doty and Stephen Hoff to launch That Anime Show, a web-based chat show centered on colorful, often diabolically unhinged interviews with friends and colleagues within the dubbing industry, all episodes of which can be downloaded for free at www.thatanimeshow.com

Ever the workaholic, Tatum is currently burning the midnight oil on a number of exciting projects due for release later this year. And before you ask, the "J" stands for… Well, it stands for whatever you'd like it to.
NOAH WATTS


When Noah Watts was 9 years old, his uncle gave him a Crow name. He said, "I am going to name you, Bulaagawish, Old Bull." His uncle put his hand on Noah's shoulder and continued. "That's the name Chief Plenty Coups gave your grandfather. The name refers to the buffalo bull that leads the herd. That name has good things associated with it."

A member of the Crow tribe and descendent of the Blackfeet nation, Noah Watts grew up in Bozeman, Montana, but each summer Noah goes home to the Crow reservation to camp at Crow fair with his extended family. Excelling in baseball, basketball, golf, tennis, and skateboarding as a boy, Noah also learned to ride horses, fly fish, and snowboard living in the Rockies. As part of his connection to his Native culture, Noah has been a traditional Crow war dancer since he was 6 years old, occasionally competing in contests but more often dancing for pleasure at pow pows. He is also an accomplished guitarist.

Noah has been acting on stage since fifth grade when he played the Scarecrow in a school production of Oz. In high school Noah began developing and refining his acting skills in a variety of roles that culminated in the part of John Proctor in The Crucible. Noah also worked on his acting craft in the forum of high school speech and debate contests, putting the capstone on his high school acting career by representing Montana at the National Forensic League National Tournament. His performance of the dramatic monologue "Gas" by Jose Rivera in front of 1,500 people earned him fourth place in the national tournament. High school dramatics was a catalyst for Noah's acting career. As a high school senior, Noah acted in two independent feature films. First, Noah was cast in The Slaughter Rule, playing Waylon Walks Along, a teenage Blackfeet youth. Just a few months later he landed a second role as Herbie Yellow Lodge in the feature film Skins directed by Chris Eyre. Portraying the son of an alcoholic father (Graham Greene), Noah had the third lead part and shared scenes with Native actors Greene and Eric Schweig. It was then Noah began to dream of a career in film. Noah graduated from high school and won a scholarship to attend the American Academy of Dramatic Arts in Los Angeles. After one semester at AADA, Noah was offered a part in a new Chris Eyre film entitled Skinwalkers, playing a teenage gang leader and suspected murderer, a role far different from the shy, devoted son he played in Skins. The following summer in Santa Fe and Albuquerque, he performed the lead in the Southwest Repertory Company's production of The Indolent Boys written by N. Scott Momaday. Other projects included an appearance on Literary Stages on KCRW in Los Angeles, reading a piece by W. P. Kinsella. And in the Spring of 2005 Noah was cast in an adaptation of William Shakespeare's Romeo and Juliet, entitled Kino and Teresa. He played the fierce villain Eladio (Tybalt in the original play).

Beginning with a role in the series, Sons of Anarchy, in 2009, Noah turned to television. Subsequently he acted in episodes of Native Century (2010), The Glades (2010), Big Love (2010), CSI Miami (2011), and Ringer (2012). Most recently Noah was cast as the main protagonist, Connor Kenway, in the Assassin's Creed Three video game set during the time period of the American Revolution. Noah provides voice and motion capture for half-Mohawk and half-British, Kenway.

When Crows bestow a name, they also bestow a wish, a prayer for the name's recipient. Noah's uncle wished for Noah to lead a life of distinction that would be a credit to the Crow people. Noah has a name to live up to and a destiny to follow. Noah is currently living in Los Angeles and working towards fulfilling his dream.
ROGER CRAIG SMITH


Fan favorite animation & video game voice actor Roger Craig Smith is known as the current voice behind Chris Redfield in the Resident Evil series (Resident Evil 5, 6, Marvel vs Capcom 3), as Ezio Auditore da Firenze in the Assassin's Creed games, as the current English voice of Sega mascot Sonic The Hedgehog (also in Wreck-It Ralph), as the current voice of Captain America in Ultimate Spider-Man and Avengers Assemble, as the voice of Thomas from the Regular Show TV series, and The Pulverizer in Teenage Mutant Ninja Turtles (2012 TV Series).
Roger also supplied the voice of Deidara in "Naruto: Shippuden", Temujin in "Naruto: The Legend of the Stone of Gelel." Roger's Naruto series characters include the creepy Raiga Kurosuke, smooth-talker Idate Morino, Dan, and many others. In the video game "Naruto: Clash of Ninja Revolution 2," Roger voiced both Bando and Towa. In the anime series "Code Geass," he voices the uptight Gilbert G.P. Guilford. Roger played the role of Prince Phillip, in the Disney DVD "Disney Princess Enchanted Tales: Follow Your Dreams. He voiced Curtis Miller in the animated movie "Resident Evil: Degeneration." Other gaming credits include Apsel in "Too Human," Runt in "Chicken Little: Ace in Action," and Harrison Pike in "Medal of Honor: Vanguard." He's voiced characters in "Mad World," "Metal Gear Solid 4: Guns of the Patriots," "CSI:NY The Game," Duke in "GI Joe: Rise of Cobra" "Afro Samurai: The Game," "Fracture," "Turning Point: Fall of Liberty," and Digimon World Data Squad." He narrated Say Yes to the Dress" on TLC and "Yard Crashers" on the DIY Network.
Roger Craig Smith voiced Wings Around the Globe air-racing champion "Ripslinger" in Disney's "Planes". October 25 saw the release of one of the most anticipated games of 2013, the follow up to Batman: Arkham City, which features Roger Craig Smith as the voice of the Caped Crusader himself… BATMAN!
JOHNNY YONG BOSCH

Johnny got his start as Adam Park, the Black Ranger in the original Mighty Morphin Power Rangers-a role that he played for three-and-a-half seasons on TV, two motion pictures and two special guest appearances in subsequent seasons.
Johnny is also well-known for voice acting work in numerous anime titles, including Vash the Stampede in Trigun, Kaneda in Akira, Renton in Eureka Seven, Claus in Last Exile, Sakaki in Witch Hunter Robin, Kiba in Wolf's Rain, Itsuki in The Melancholy of Haruhi Suzumiya, Ichigo Kurosaki in Bleach, Lelouch Lamperouge in Code Geass, Izaya in Durarara, and Yukio in Blue Exorcist.

Johnny's voice can also be heard in numerous video games, including Nero in Devil May Cry 4 and voiceover work in titles like .hack//G.U., Persona 4, Disgaea 3, Tales of Symphonia,  Eternal Sonata, Transformers: War for Cybertron, and Star Wars: The Old Republic.

Johnny will be appearing at SacAnime Summer 2013 for a free concert Friday and Saturday nights with his band Eyeshine! This four piece "edge rock" band, formed in West Hills, California, features Johnny and bandmates Maurice, Polo and Ginny!
SAM RIEGEL

SAM RIEGEL is a voice actor, director and writer who has voiced hundreds of popular cartoons, video games and anime series. Notable roles include Donatello in the 2003 Teenage Mutant Ninja Turtles cartoon series, Shiro Emiya in Fate/Stay Night, Viral in Gurren Lagann, Teddie in Persona 4: The Animation, Mephisto in Blue Exorcist, Array in Lagrange, Kiyotsugu in Nura: Rise of the Yokai Clan and his current role as Riven in Nickelodeon's Winx Club. Video game characters include Peter Parker/Spider-Man in The Amazing Spider-Man, Starscream in Transformers: War for Cybertron & Fall of Cybertron, Steve Burnside in Resident Evil: The Darkside Chronicles, and everyone's favorite attorney, Phoenix Wright in the upcoming Phoenix Wright 5. Between acting gigs, Sam has written scripts for Naruto, Bleach, Tiger & Bunny, and video games like ModNation Racers. He's also voice directed major game releases, among them Fallout: New Vegas (in which he also played several voices). Currently, Sam serves as the voice director for Disney's Sofia The First cartoon series, which recently ranked as the #1 preschool debut in cable television history.These days you can catch Sam co-hosting a drunken podcast with Liam O'Brien called "All Work No Play" and providing many voices to Geek & Sundry's "Fetch Quest" web series. Follow Sam on twitter at @samriegel.
YURI LOWENTHAL

Born with a D20 in one hand and a six-gun in the other, Yuri Lowenthal is a writer, actor and producer. He has had recurring roles on Gilmore Girls and Terminator: The Sarah Connor Chronicles as well as lead roles in video games Dragon Age, Prince of Persia, Fallout and many more. Best known for his voice acting work in such roles as Sasuke (Naruto), Superman (Legion of Superheroes), Jinno/Kuma (Afro Samurai), Lagoon Boy (Young Justice) and Ben Tennyson (Ben 10: Alien Force/Utimate Alien/Omniverse) as well as popular VG titles including the Persona series, .//hack series, Saints Row series and lots of anime. He has appeared in one incarnation or another in possibly every CoD title since Big Red One. He also co-authored Voice-Over Voice Actor: What It's Like Behind the Mic with Tara Platt which is available through Bug Bot Press.Yuri is currently in post-production on his production company's second feature film, the mockumentary Con Artists. And his irreverent award-winning web comedy Shelf Life, about 4 action figures on a young boy's shelf, is now in its fourth season.
TARA PLATT

Actress, author, producer and business woman, Tara's traveled the globe as a speaker, attending conventions, and has also performed internationally in film, TV, animation and theatre. Some of her on-screen credits include TV: Revenge, Parenthood, Castle, The Gilmore Girls, and Hawaii Five-0; FILM: The Call; A Girl, A Guy, A Space Helmet (she's so proud of this indie award-winner); Time & Tide; I'm Through With White Girls. She also co-produced and starred in the award-winning feature film Tumbling After, mockumentary Con Artists and irreverent web-comedy Shelf Life (now in its 4th season) with Yuri Lowenthal and their production company Monkey Kingdom Productions. In the world of voice work she's worked on numerous video games, animation titles and more, including: (Wonder Woman – DC VS MK), (Dream Girl – Legion of Superheroes), (Temari – Naruto), (Jennifer Nocturne – Ben 10), (Agnes – Tiger & Bunny)(Eastern European Player – Saints Row: The Third), (Marida Cruz – Gundam Unicorn) (Ellie Martinez – Resistance: Burning Skies).
CHRISTINE CABANOS

When it comes to animation and video games, Christine is a fan at heart. Her passion for the culture led her to pursue her voice-acting career. Her breakout role came as Azusa Nakano of "K-On!". Christine has since earned roles including Haruka in "Oblivion Island", Filia in "Skullgirls", Nepgear in the "Hyperdimension Neptunia" series, Keina Sawaya in "Atelier Meruru", roles in video games such as "Time and Eternity", "Ragnarok Online 2", the Princess in "Redline", the titular character of Squid Girl in "Squid Girl", Minawa Ando in "Mahoromatic OVA : I'm Home", Sarah in "Rozen Maiden Overture", Michi Kondo in "Lagrange: The Flower of Rin-ne", Ruka Asato in "Accel World", Madoka Kaname in "Puella Magi Madoka Magica", Shiemi Moriyama in "Blue Exorcist", Silica in "Sword Art Online" and Reina and Mew in "Pokemon Origins".
CRISTINA VEE

Cristina Vee is a voice actress from Los Angeles, CA. Since getting her first large anime roles in 2007, Cristina has voiced over 100 characters in both animation and video games. Anime fans know her Mio Akiyama in K-ON!, Alisa Bosconovitch in Tekken Blood Vengeance, Homura Akemi in Madoka Magica, Louise in The Familiar of Zero, and Morgiana in Magi: The Labyrinth of Magic, to name a few.On the video game scene she is popular for her voice work as Noel Vermillion and the Murakumo Units in the Blazblue series, Compa in the Neptunia series, Lian Shi in Dynasty Warriors, Cerebella in Skullgirls, and Riven the Exile in League of Legends. Beyond voice acting she has a large YouTube following for her singing. She provides vocals to songs in Adventure Time: Hey Ice King! Why'd You Steal Our Garbage!? and Shantae: Half Genie Hero. She currently casts and directs Skullgirls and is recognizable to eSports fans for hosting IGN's IPL 4 and 5.
EYESHINE

Formed in 2004 by frontman Johnny Yong Bosch and Maurice Salmin, Eyeshine is an Edge Rock band hailing from Los Angeles, CA. Their third album, "My Paper Kingdom" features their award winning song "Alone," whose honest and simple lyrics made a connection to a steadily growing fan base in 2009. They continued to Self Produce albums making their latest edgier album "Revolution Airwaves" and acoustic album "Like Yesterday," 10 albums on their Discography.

Eyeshine won the worldwide Ford sponsored competition "Gimme The Gig II" in May 2012. They recorded and filmed a single with the Legendary Don Was (7 time Grammy Award winning Producer – Rolling Stones, Elton John, John Mayer, etc) and Krish Sharma (Producer/Engineer – Hilary Duff, Jesse McCarney, etc) out of the "Ford Focus Studio." Which is a recording studio built into a Ford Focus by "Mad" Mike (Pimp My Ride). The one-hour special special aired on west coast television (KTLA, KTVU, and KICU).

Please check out their concert and bring a friend or two-hundred.
If you end up not liking them, feel free to throw Money, Peanut M&Ms, and Haribo Gummy Bears at them.
Or you can shower them with Vitamin Water, Red Bull and sugar-free Red Bull.
 

THE SLANTS

Portland's The Slants are the first and only all-Asian American dance rock band in the world. They offer up catchy dance beats, strong hooks, and a bombastic live show that is "not to be missed" (The Westword). The Willamette Week says "While the band may well be best experienced live, Slants releases always promise a few blistering, note-perfect singles." The music is the perfect combination of 80's driven synth pop with hard-hitting indie, floor-filling beats which fans affectionately dub as "Chinatown Dance Rock."

They've been featured on NPR's "All Things Considered," IFC TV, Huffington Post, MTV, and over 1500 radio stations, tv shows, magazines, and websites worldwide.

17 international tours, including appearances in 46 of 50 U.S states, have led to headlining showcases at major festivals such as SXSW, MusicfestNW, San Diego Comic-Con, Dragon Con. The band has also tour/provided support for The Decemberists, Mindless Self Indulgence, Girl Talk, Apl.De.Ap (of Black Eyed Peas), Blindpilot and Shonen Knife. In 2011, The Slants worked with the Department of Defense for a series of shows at U.S and NATO bases in Eastern Europe, dubbed "Operation Gratitude."

Two of their recent music videos feature martial arts choreography by Sammo Hung (The Matrix, Ip Man, & Enter the Dragon) and international stars Daniel Wu and Shu Qi.

Whether rocking music halls, anime conventions, maximum-security prisons, colleges, or army bases, it's clear that The Slants' infectious brand of "so damn good" music will leave you wanting more (MRU Magazine)
Event Details:
Convention Name

SacAnime

Convention Website Address
http://www.sacanime.com
This convention will take place:
Start Date (Format mm/dd/yyyy)

08/31/2012

End Date (Format mm/dd/yyyy)

09/02/2012

About This Convention

SacAnime is the anime convention "Where Fans Come to Play", providing Japanese influenced pop culture fun for the entire family. Events include live outdoor concerts with Eyeshine and akaiSky, a huge vendors room, cosplay masquerade, lolita tea party, maid cafe, video game tournaments, artists alley, panels and workshops and much more. Special Guests include voice actors Jennifer Hale (Mass Effect, Metroid, Star Wars), Johnny Yong Bosch (Power Rangers, Bleach, Akira), Roger Craig Smith (Sonic the Hedgehog, Assassin's Creed, Resident Evil), Michelle Ruff (Bleach), Travis Willingham (Full Metal Alchemist, Streetfighter IV, Super Hero Squad) and Laura Bailey (Full Metal Alchemist, Streetfighter IV, Fruits Basket, Blood Rayne).

Venue Name and Address
Woodlake Hotel
500 Leisure Lane
Sacramento, CA 95815
United States
Map It
Number of Dealer/Exhibitor Tables

75

Projected Attendance

5000

Please select the Category that best describes the convention

Anime

Guests

Jennifer Hale, Roger Craig Smith, Michelle Ruff, Johnny Yong Bosch, Travis Willingham, Laura Bailey