This weekend the Boise Public Library hosts their third annual comic convention with guests writers and artists including Nate Powell, Steve Lieber, Victoria Jamieson, Joëlle Jones, Farel Dalrymple, Theo Ellsworth, Emi Lenox, Leila del Duca, Natalie Nourigat, Sara Ryan, Terry Blas, Joe Keatinge, Ben Dewey, and Lukas Ketner! The event will also include a Costume Contest, Special Programs, Creator Panels, and Meetups. For more details click the link!
Boise Public Library
MAIN LIBRARY – 715 S Capitol Blvd, Boise, Idaho 83702
(208) 972-8200
Writer Joe Keatinge and artist Leila del Duca appear at Big Planet Comics on Sunday, December 14th from noon till 2:00 pm to sign SHUTTER from Image Comics!
Big Planet Comics
7315 Baltimore Ave, College Park, MD 20740
301-699-0498
Writer Joe Keatinge and illustrator Leila del Duca appear at Barnes & Noble on Friday November 21, 2014 at 6:00 PM to talk about the creative process in the creation of comics! There will be a signing following the discussion.
Barnes & Noble – Clackamas Town Ctr Mall
12000 SE 82nd Avenue, Portland, OR 97086
503-786-3464
Writer Joe Keatinge and artist Leila Del Duca appear at Third Eye Comics on Saturday, November 15th from 11:00 am – 1:00 pm to sign SHUTTER!
Third Eye Comics
2027-A West Street, Annapolis, MD 21401
(410) 897-0322
Author Joe Keatinge and artist Leila del Duca appear at  Cosmic Monkey Comics on Wednesday November 12th, from 5:00-7:00 PM to sign their hit comic SHUTTER!
Cosmic Monkey Comics
5335 NE Sandy Blvd, Portland, OR 97213
(503) 517-9050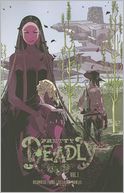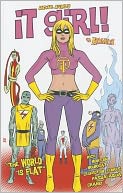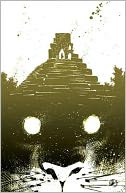 Kelly Sue DeConnick, Matt Fraction, Joe Keatinge, Jamie S. Rich, and Joshua Williamson for a Special Get Pop-Cultured Event at Barnes & Noble on Saturday July 19, 2014 at 3:00 PM! Come join as this wonderful lineup of authors discuss their work and sign books! Those who attend will be entered to win raffle prizes.
Barnes & Noble – Clackamas Town Ctr Mall
12000 SE 82nd Avenue, Portland, OR 97086
503-786-3464
Jim Valentino, Joe Keatinge, Michael Avon Oeming, Chris Roberson, and Joshua Williamson appear on Wednesday June 18th from 7-10pm at the Portland TFAW'sfor a signing and Q&A!
Press Release:
Things From Another World (TFAW) is proud to welcome local comic book creators Jim Valentino (co-founder of Image Comics), Joe Keatinge (Glory), Michael Avon Oeming (Mice Templar), Chris Roberson (Sovereign), and Joshua Williamson (Ghosted) to the Portland TFAW June 18 for an Image Mega Signing and Q&A from 7 to 10 pm! Attendees can purchase the latest releases from Image Comics and enjoy free food and beer (for those 21+ with valid ID).
Interested in breaking into comics? Meet the creators behind some of today's hottest books, and learn what it's like to work for Image Comics! Bring your questions: the Q&A is from 7 to 8 pm, with a signing afterward for Ghosted Volume 2, the Glory Complete Saga hardcover, Mice Templar IV Legend #8, Shutter #3, and Sovereign!
Things From Another World
2916 NE Broadway, Portland, OR 97232
(503) 284-4693
Press Release:
As many of you know, we like to really bring the Third Eye Comics experience to the floor of any convention we set up at, and with how awesome AwesomeCon is shaping up to be — we really put together something special for you this year!
We've got a HUGE space loaded with cool stuff for you to snag, and, we've got a roster of all-star comic creators signing at the booth all throughout the day!
Here is the official schedule for the Third Eye Booth at AwesomeCon on Saturday 4/19/14!
11AM-12PM: Chris Pyrate (Bartkira) – Artist of the new Third Eye 2014 Summer T-Shirt! Purchase one of these limited run shirts, and get it signed by the artist!
12PM-1PM Joe Keatinge & Leila del Duca – Get issue #1 of their new series SHUTTER (From IMAGE COMICS) signed at the Third Eye Booth & get a 15% off discount on the SHUTTER TPB this Fall!
1PM-2PM: JUSTIN JORDAN (STRANGE TALENT OF LUTHER STRODE, GREEN LANTERN NEW GUARDIANS, DEAD BODY ROAD)
2PM-2:30PM: JIM ZUB (SKULLKICKERS, SAMURAI JACK, PATHFINDER)
3PM-4PM: FRANK J. BARBIERE (SOLAR MAN OF THE ATOM, FIVE GHOSTS, WHITE SUITS) & FRED VAN LENTE (MAGNUS ROBOT FIGHTER, INCREDIBLE HERCULES, ARCHER & ARMSTRONG)
4PM-5PM: CARLA SPEED MCNEIL (MY LITTLE PONY FRIENDS FOREVER, FINDER)
We'll have tons of great books available for sale by these talented folks at the Third Eye booth during their signings!
All signings take place on Saturday, but the Third Eye booth will be at AwesomeCon all 3 days Friday, Saturday and Sunday! Make sure you get your tickets online to avoid long purchase lines!
Joe Keatinge (GLORY) and newcomer artist Leila Del Duca appear at Beach Ball Comics on Friday, April 11th, starting at 5:00 pm to sign their new urban fantasy adventure series, SHUTTER #1. World famous explorer and photographer Kate Kristopher's call to adventure launches when a family secret threatens to destroy everything she's worked to protect and in a world filled with demons, gorgons, and phantom ninjas, her globetrotting adventure is only just beginning.'
Beach Ball Comics
3024 W Ball Rd Ste G, Anaheim, CA 92804
Writer Joe Keatinge appears at Cosmic Monkey Comics on Wednesday, April 9th from 5:00 pm till 7:00 pm to sign the first issue of his new series from Image Comics SHUTTER!
Cosmic Monkey Comics
5335 NE Sandy Blvd, Portland, OR 97213